Bar Review: Nutmeg & Clove's Latest Cocktail Menu is Inspired by Singaporean Food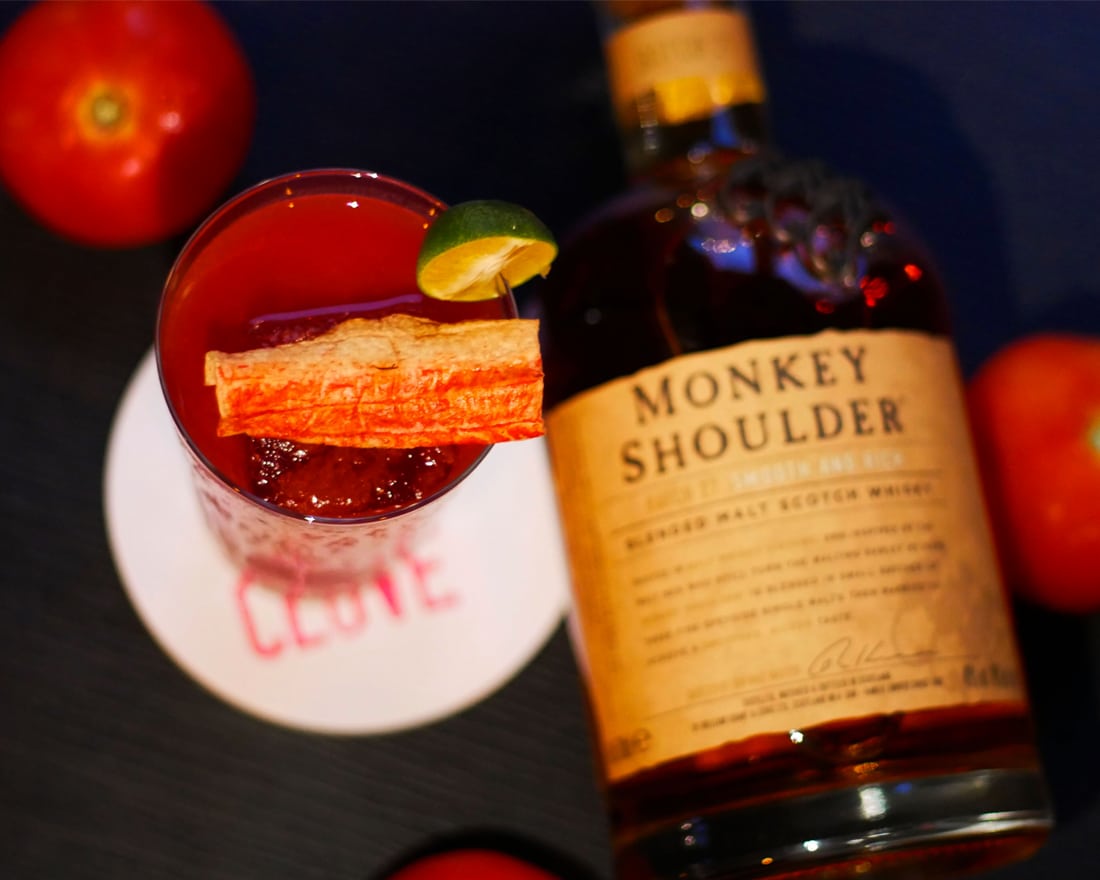 PUBLISHED December 26th, 2019 01:00 am | UPDATED May 18th, 2020 06:52 pm

If there's one thing about us Singaporeans that you can be sure of, it's that we'd do anything for food, whether it's queuing for thirty minutes out of an hour-long lunch break or racing down a footpath on a PMD. We're joking about the latter, but you get the idea. So for local culture to inspire cocktails is something of a dream come true for drinkers here. Not that it's anything new, of course — bars like Bar Stories, Ah Sam Cold Drinks Stall, and The Secret Mermaid have all designed drinks around everything from orchids to the chocolatey Milo.
But you can't mention them without including Nutmeg & Clove, the rather loud second-floor bar on Ann Siang Hill. If the list is any good of an indication, these guys recently made it to the 90th spot on The World's 50 Best Best Bars rankings, a humble five years after opening in 2014. And just last month, they've launched a new menu with 12 cocktails priced at an easy S$23 each as part of the bar's Flavours & Memories series.
Taking a page out of Singapore's history books, we're reintroduced to the city's five official ethnic groups, starting with the Indians. Prata shop favourites — the chai masala and mango lassi — are given the boozy treatment with the Masala Fizzle and When Ramos Met Lassi. The first, a spicy and slightly smoky whisky-based tipple, comes with white vermouth, soda, and homemade masala whey that adds. The whole thing is topped with subtle coffee pearls. As for the latter, think a creamy take on a Ramos Gin Fizz, with additions like hazelnut liqueur, mango puree, ginger brine, and a sprinkle of spices.
Remember the miniature rattan tricycle with which Nutmeg & Clove used to serve their barrel-aged Singapore Sling? It's now used for Slinging Rojak, a rather complex mix of rojak distillate that's made in house, Cointreau, Suze, Lillet Blanc, and crushed peanuts. There's quite a bit of tangy, aromatic and savoury going on at once, and it's for the more adventurous of you lot. Profile-wise, it's as fascinating as Lemak Martini from the Malay category, which uses a nasi lemak rum distillate, anchovies, and peanuts. The Roses & Lychee, which takes after bandung, is easier to appreciate with clarified rose milk, evaporated milk, fresh milk, rose syrup, lychee liqueur, and Hendricks Orbium Gin.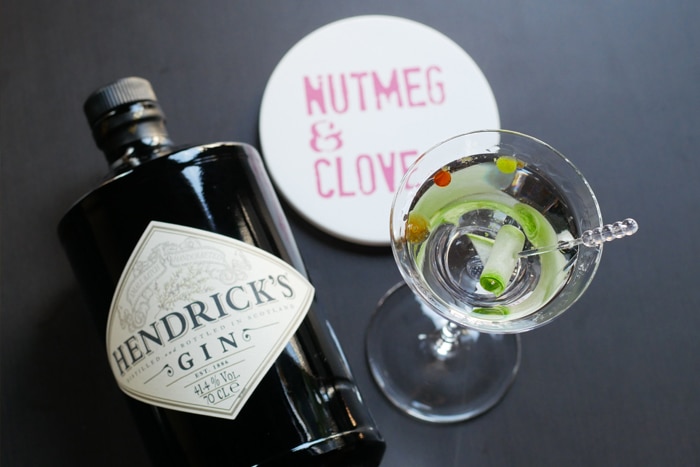 The Eurasians have surely contributed their fair share to the country, but one of the most delicious is the almond sugee cake. Its alcoholic counterpart, the Auntie Sugee is like an Old Fashioned, but more buttery and nutty — the buttered-washed Remy Martin and orgeat syrup make sure of that. It's been a long journey, but we finish up with Bloody Crabs, a twist on Bloody Mary that sees signature chilli crab tomato mix, dehydrated crab stick, and coriander.
If anything, Nutmeg & Clove's latest offerings embraces and acknowledges the Lion City's appetite for delicacy, and we can get down with that. But if you're not a fan, you can still enjoy a selection of cocktail classics, from the Bees Knees to Mexican Sangria and Moscow Mule, at only S$14 from 6pm to 8pm daily. These ones aren't signatures, but they're great for unwinding after a hard day.

Nutmeg & Clove is located at 10 Ann Siang Hill, Singapore 069789, p. +65 6423 9885. Open Mon-Thu 6pm – 1am, Fri 6pm – 2am, Sat 6pm – 1am. Closed Sun.
Top Image: Bloody Crabs