14 Gourmet Grocers in Singapore to Check Out: Organic Produce, Superfoods, and Hormone-Free Meats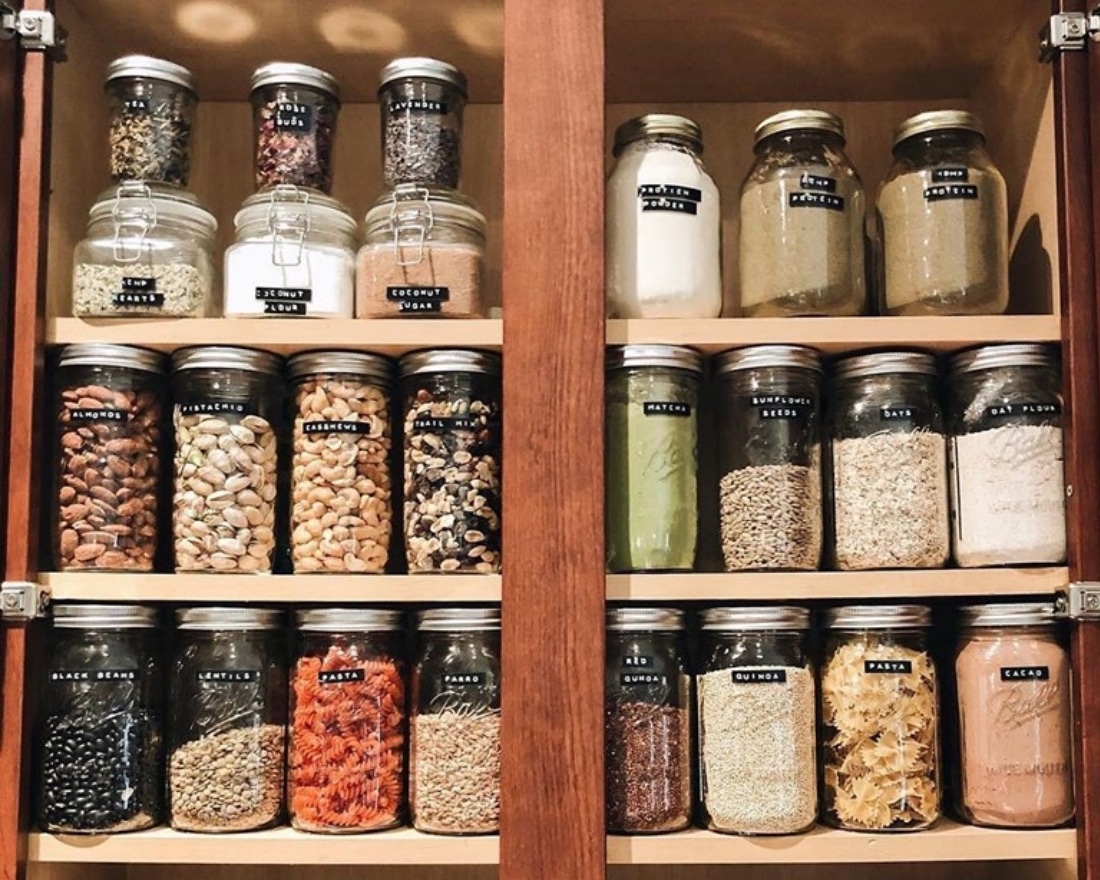 PUBLISHED August 13th, 2019 06:00 am
Grocery shopping is no longer limited to wet markets and supermarts with a multitude of unique specialty grocers in Singapore, whether it's shopping in the physical stores or online for the agoraphobic. From fresh organic produce to hard-to-find imported goods, here's a list of gourmet grocers to supply all your needs in Singapore.
Brown Rice Paradise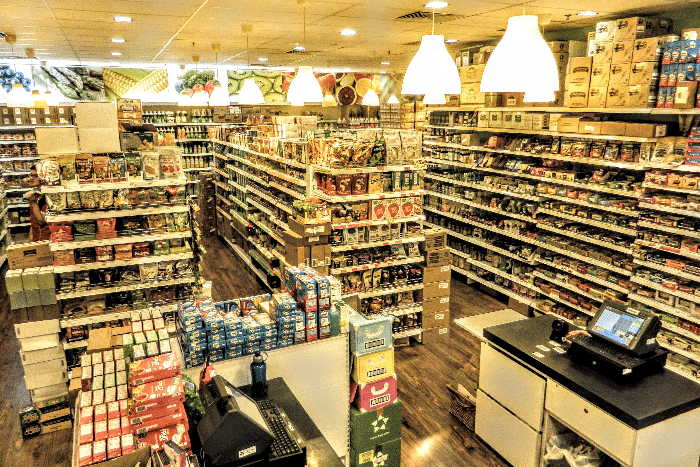 Whether you're a healthy food fan or someone with strict dietary requirements due to health or allergy reasons, Brown Rice Paradise – one of Singapore's oldest specialty grocers – is for you. Carrying a humongous range of organic goods, from gluten-free sauces to wheat-free breads, they also offer lifestyle items such as personal healthcare and baby products. With affordable price tags, it's truly a paradise for the health-conscious.
Brown Rice Paradise is located at 163 Tanglin Road,#02-35, Tanglin Mall, Singapore 247933, p.+65 6738 1121. Opens daily 10am-8pm.
Culina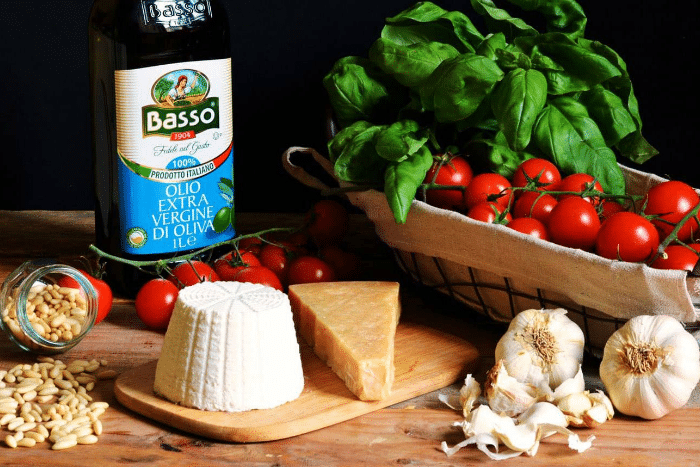 Whether you're a professional chef or an enthusiastic gourmand, Culina is a gastronomic playground. Shop for your meats and seafood at their butchery: you can choose to have them prepared and served at the bistro, or bring them home for a self-cooked meal. Don't miss out on their artisan cheeses and over 100 varieties of wines, and feel free to ask for advice from their resident fine foods and sommelier if you need meal pairing tips.
Culina is located at Blk 15 Dempsey Road, Singapore 249675, p.+65 6854 6168. Their market opens Mon-Fri 10am-10pm, Sat-Sun and PH 9am-10pm.
Foodie Market Place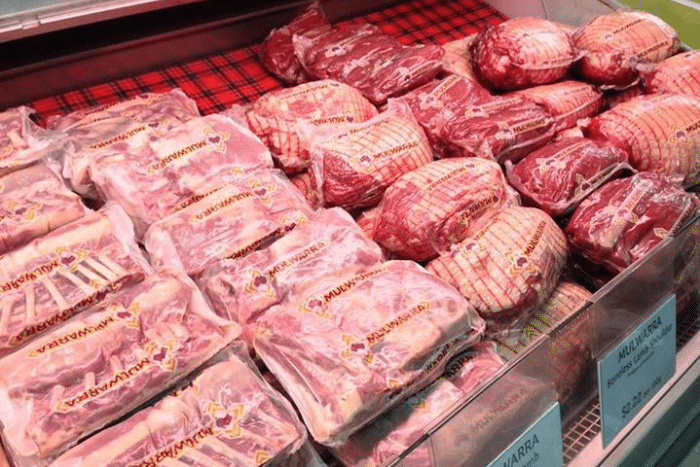 Popular for their premium cuts of air-flown chilled beef and lamb, this is a one-stop grocer that's full of value-for-money purchases with down-to earth prices. Foodie Market Place is also home to cheese, ice-creams, condiments, teas, and coffee grounds or beans among a long list of daily needs. Take note that their butchery closes 15mins before closing time, so get your meats the first thing you head in.
Click here to see various store locations.
Jones the Grocer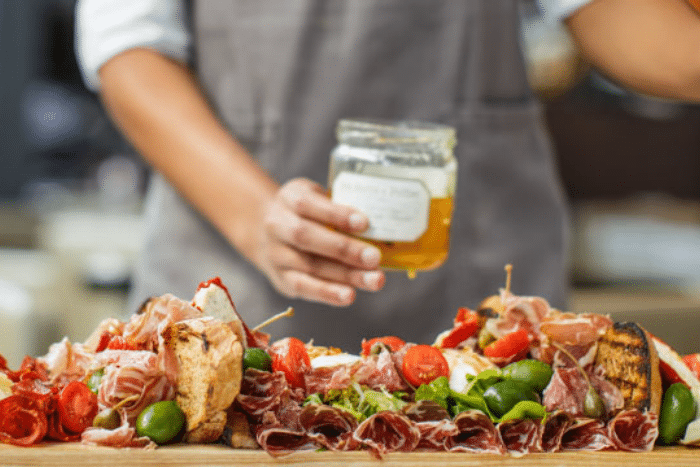 A humble gourmet grocer that started as Sydney's first walk-in cheese room, Jones the Grocer continues to offer the finest artisan groceries, and cheeses sourced from all over the world. It's a wine and dine concept at their stores with fresh confectionery, lazy brunches, and flat whites at their contemporary café. With such an array of the freshest natural ingredients, we guarantee you'll be inspired to seek the best gourmet food for your everyday living after a visit.
Click here to see various store locations. 
So France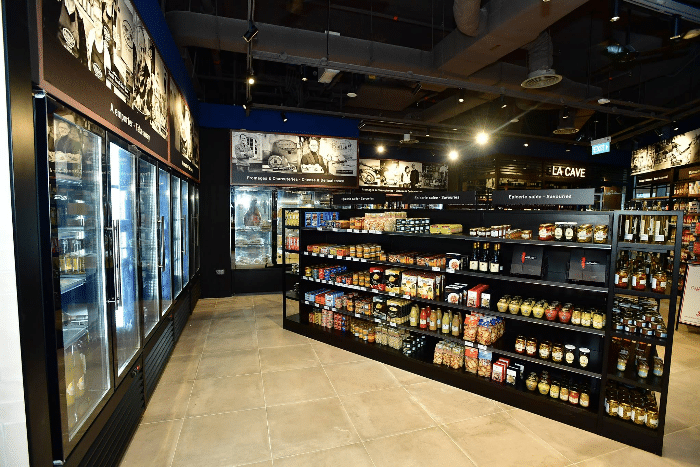 This gourmet grocery carries 100% artisan and regional French products that are honestly hard to find anywhere else in Asia. Visit for a full gourmet experience here with So France's four-in-one concept: bistro, wine bar, epicerie, and workshops all in one setting. With an exclusive range of high quality and traditional products – all carefully sourced and brought in from the various terroirs of France.
So France is located at 7 Fraser Street, Duo Galleria #01-51/56, Singapore 189356. The Epicerie opens Mon-Fri 8am-9pm, Sat-Sun 9am-9pm.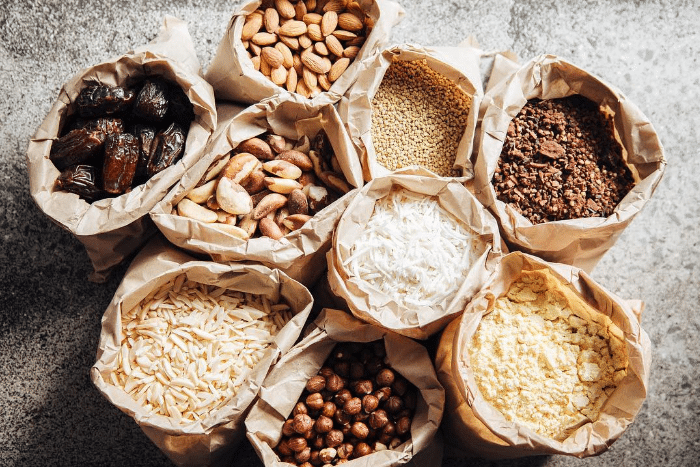 The Australian zero-waste bulk foods retailer just arrived on Singapore's shores last month, and it's a game-changer we're excited for. Stocked with quality products including gluten-free and vegan options, their household items are also packaging-free for sustainable shopping made easy. Customers are encouraged to bring reusable containers to reduce the use of single-use plastics, and to only buy what you need.
The Source Bulk Foods will open in mid-July at #01-05A Cluny Court, 501 Bukit Timah Rd, Singapore 259760. Check their Facebook page for the latest updates and opening hours.
For The Online Shoppers
We all know that feeling – the fridge is empty and it's about time for a grocery trip, but you're feeling a little lazy. Continue reading for gourmet grocers that'll save the day with groceries delivered to your doorstep. Of course, almost all have physical stores too if you're up for a traditional grocery shopping trip.
German Market Place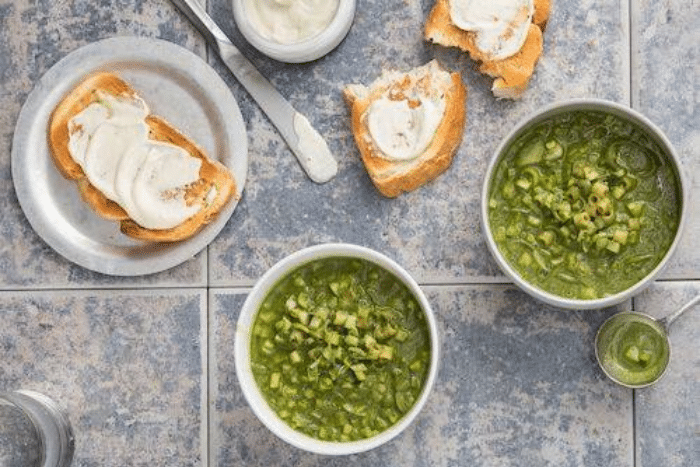 For all things German, this is one market place to not be missed. Offering a premium selection of various German foods and beverages, they have over 2000 German products, asides a modest range from Scandanavia, Holland, Switzerland, and Austria. Drop by during Easter, Asparagus season, and Christmas for wonderful seasonal products that will bring you back to the heart of Germany.
German Market Place is located at 609 Bukit Timah Road, Singapore 269710, p.+65 6466 4044. Opens Mon-Fri 10am-7pm. Sat 9am-5.30pm. Closed on Sundays. Visit their online store here, free shipping with over s$200 spent.
Huber's Butchery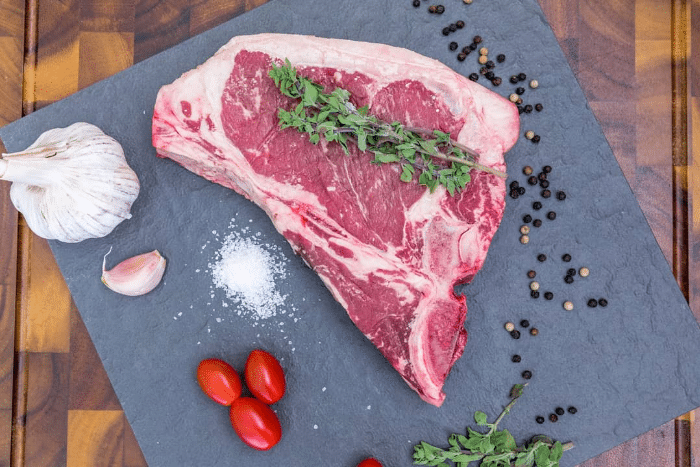 It's a meat-lover's paradise here at Huber's, a family owned and operated business situated within the food enclave of Dempsey. From their house-made sausages and growth-hormone-free meats, to the array of cheeses and organic breads, they are the largest butcher shop in Singapore with over 100 varieties of chilled meats and on-site dry ageing. Opt for delivery, or drop by their physical store and refuel at their bistro as a post-shopping treat.
Huber's Butchery is located at 22 Dempsey Road, Singapore 249679, p.+65 6737 1588. Opens Mon-Fri 9.30am-8pm. Sat-Sun and PH 9.30am-7pm (Exceptions: Christmas Day, New Year's Day, Lunar New Year). Check their online store here, delivery available with over s$100 spent.
Little Farms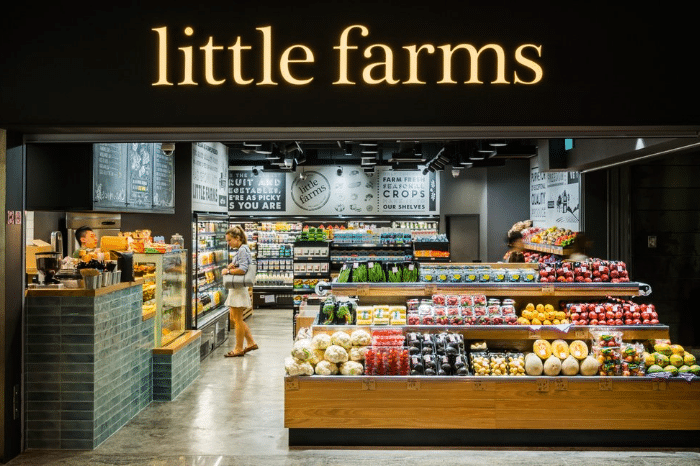 If you love your avocados, check out Little Farms for the freshest and the best avocados on our red dot. This gourmet grocer flies in their produce daily, so product freshness is guaranteed. Little Farms also consistently tries exclusive new ingredients, making them a great stop for those looking to try the latest new food trends. On top of that, they buy directly from farm suppliers and producers whenever they can, so prices are kept affordable.
Click here to see various store locations. Visit their online store here, free delivery with over S$100 spent.
Ryan's Grocery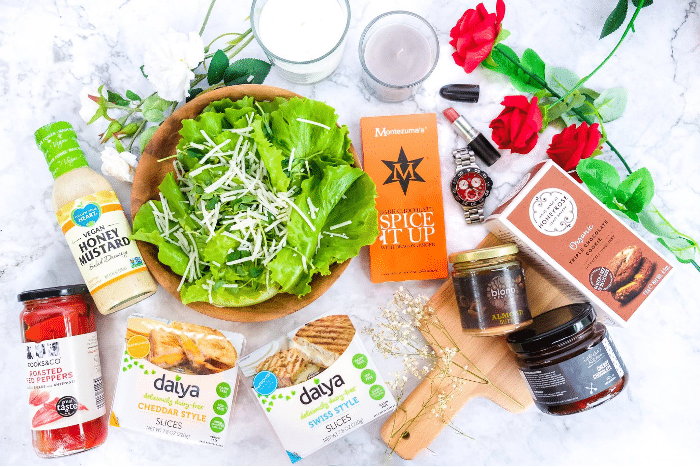 Nestled in Binjai Park, this charming little store carries healthy options that cater to a spectrum of dietary requirements. Sourcing from small-batch specialised producers, check out expert butchery for grass-fed Blackwood Valley Beef sourced from the grassy plains of Western Australia. Other organic produce in stock hails from Colemena Honey, Latasha's Kitchen, and Greenacres Macadamia, and that's just the tip of the iceberg.
Ryan's Grocery is located at 29 Binjai Park, Singapore 589831, p.+65 6463 3933. Opens daily 9am-7pm. Visit their online store here, free shipping with over s$150 spent.
Supernature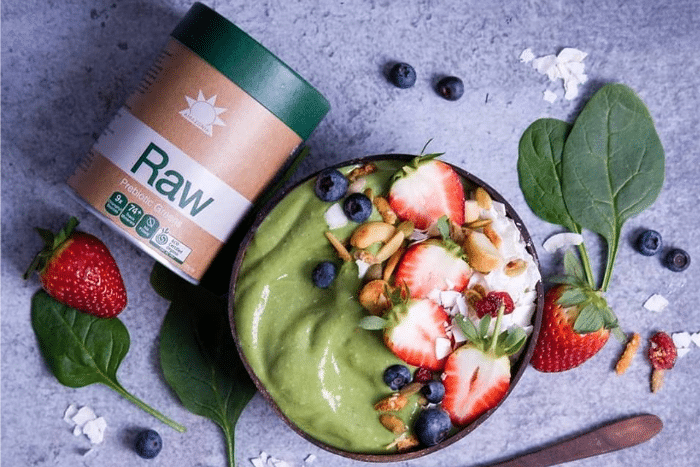 Nutritious without compromising taste, healthy without negotiating variety, Supernature stocks a wide range of organically-grown and naturally-reared ingredients sourced from small-batch producers and farms across the US, UK, and New Zealand. Staying true to their name, Supernature shows love for the environment too – with 100% recyclable or bio-degradable shopping bags.
Click here to see various store locations. Visit their online store here, free shipping with over s$120 spent.
Zacbutchery
Importing the freshest meats from Australia, New Zealand, and South America, Zacbutchery stands out as a halal-certified butchery in Singapore. Choose from a wide selection of fresh premium cuts (chicken, beef, and lamb) besides sausages, cold-cuts, cheeses, and bread. Do check out their website for fantastic home recipes – they are easy-to-follow and delicious.
Click here to see various store locations. Visit their website here and online store here, free delivery with over s$120 spent.
Zairyo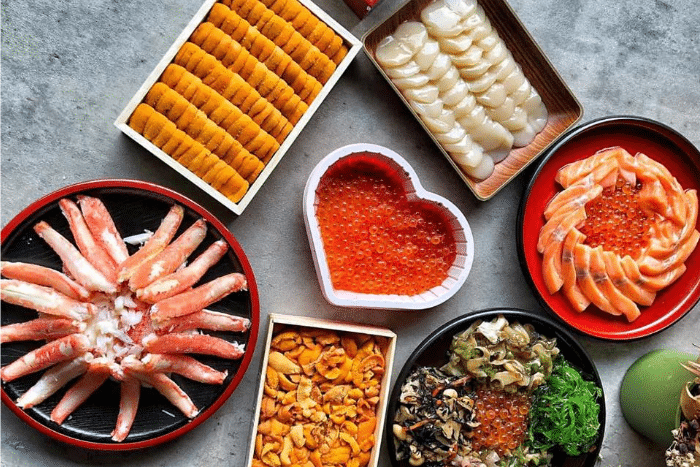 There's no need to recover from your post-Japan-trip blues, because Zairyo is here to feed all your Japanese food cravings. With air-flown premium Japanese products and boxes of sashimi-grade Hokkaido uni (sea urchin) among other deluxe seafood offerings, get your fill without having to leave your house. They have a warehouse in Singapore, but air-flown items requires online pre-ordering.
Zairyo is located at Win5, 15 Yishun Industrial Street 1, #01-26, Singapore 768091. Opens Mon-Fri 10am-6pm, Sat 10am-4pm, Sun 12-4pm. Visit online store here, free shipping over S$100 spent.
SimplyFresh (Online Only)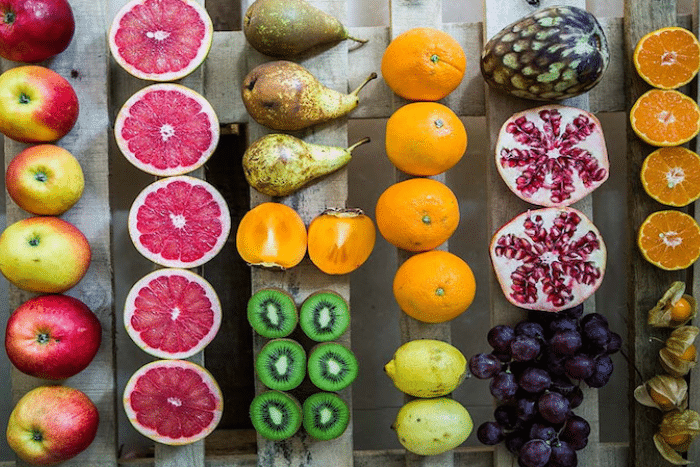 The key to healthy living is consistency, and SimplyFresh delivers just that: a weekly gift of organic and freshly harvested produce right at your doorstep. Each box is packed with 5-7kg worth of fruits and vegetables – fully customisable – from accredited organic farms in Europe. Not ready to commit? Make your purchases individually, from Bavarian organic oak leaf green lettuce to organic wild variations of Dutch tomatoes; whatever you love, you get.
Visit their online store here (for individual purchases click here), free shipping with over s$100 spent.
Top Image: The Source Bulk Foods