5 Things To Do This Week: 13th to 19th July 2015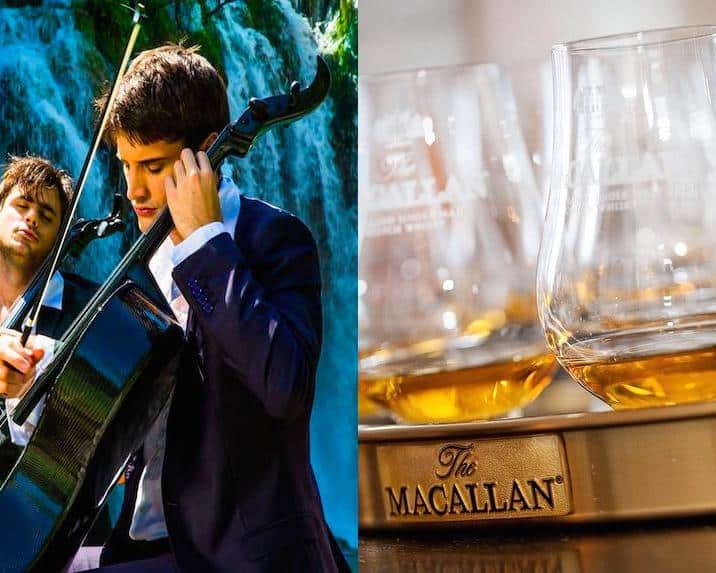 PUBLISHED July 13th, 2015 03:34 am | UPDATED May 18th, 2020 04:29 pm
From the sensational 2CELLOS returning to Singapore to a sublime champagne brunch on the beach, this week sees you zipping from one incredible experience to the next. Thank goodness there's the long weekend for all that indulgence!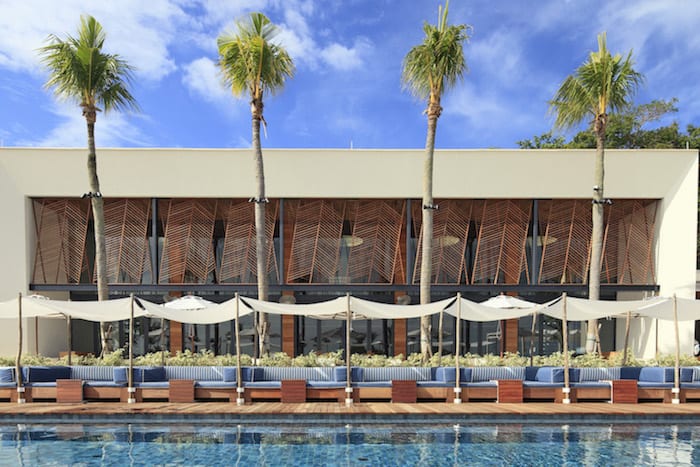 Tanjong Beach Club is back with the second edition of The Beach Spread, the series of unlimited champagne brunches specially held for 2015's long weekends (especially for when you're not escaping the country!). Featuring live DJ sets, entrance to this beach party is priced at $178++ with free-flowing champagnes, and $78++ if you just want a scrumptious buffet brunch without the bubbly. Kiddos under 12 get in for $48++.
Not sure what to expect? Check out our preview of the The Beach Spread's previous edition – the Labour Day long weekend in May – here.
The Beach Spread is happening Friday, 17 July 2015, from 11.30am to 2.30pm. Seating begins at 11.30am. For reservations, email [email protected] or call 9750 5323. More information available here.
Croatian cellists Luka Sulic and Stjepan Hauser took the world by storm back in 2011 with their instrumental version of Michael Jackson's 'Smooth Criminal'. Their beautiful, frenzied take on the pop hit redefined both the popular conception of the cello, as well as the capacities of 'classical' musicians in general. Their style has broken boundaries between different genres of music, from classical and film music, to pop and rock, and from Bach and Vivaldi to AC/DC and Nirvana.
Catch 2CELLOS live at The Kallang Theatre on the 16th of July, 8pm. Tickets are still available on Sistic.
We'd never dream of playing favourites, but there can't be many cooler things to do than come hang with us at this cocktail extravaganza, presented by City Nomads and one of our favourite bars in Singapore, L'Aiglon. Get a buzzing start to the long weekend with a lovingly curated menu of 6 cocktails, each priced at a special rate of $15 nett.
This event will take place on Thursday, 16 July 2015, 6pm till late at L'Aiglon. Free entry. For more information and the latest updates, please see the event's Facebook Page.
For the first time in South-East Asia, The Macallan presents its newest addition – The Macallan Rare Cask – through an interactive exhibition showcasing the exquisite craft behind the whisky. Crafted from handpicked Spanish and American oak sherry seasoned casks, Rare Cask's rich ruby-red whisky celebrates two of The Macallan's greatest prides: exceptional oak casks and beautiful natural colour. Best of all? The exhibition is free (you do, however, need to register) and you get a taste of the sherry that fills the oak casks as well as the exceptional Macallan Rare Cask.
The exhibition kicks off on the 18th of July and runs on selected dates through the 2nd of August. To find out more (and to reserve a place) click here. You must be at least 21 years of age to attend.
Back for its second edition, this unique party features live art being created before you, bouncing live music, and intriguing fashion workshops.
Participating artists include the likes of Tuyuloveme (ID), Cath Love (HK), Facter (AU), Slac Satu (SG), Ka'A (SG/FR). Expect aerosols aplenty, with jawdropping graffiti artworks coming to life along the Rail Corridor. The live tunes come courtesy of Wobology, Kiat and Lion Steppaz Sound (featuring Singapore's first handmade reggae sound system). What's more, Veja, Hancai and others will be flogging their wares, while the ever-fascinating Zentai Art Project will be showcasing their skin-tight stuff in a myriad of ways. Check out their 'I Am A Superhero' workshop where participants can try out creating a superhero character (complete with role-playing and a suit).
The event will take place on 18 July from 4pm onwards at the Rail Corridor Art Space, Holland Drive Block 44 Carpark, Singapore 270044. Admission is free. For more information, please see Facebook.