8 Things To See & Do At National Gallery Singapore's Light to Night Festival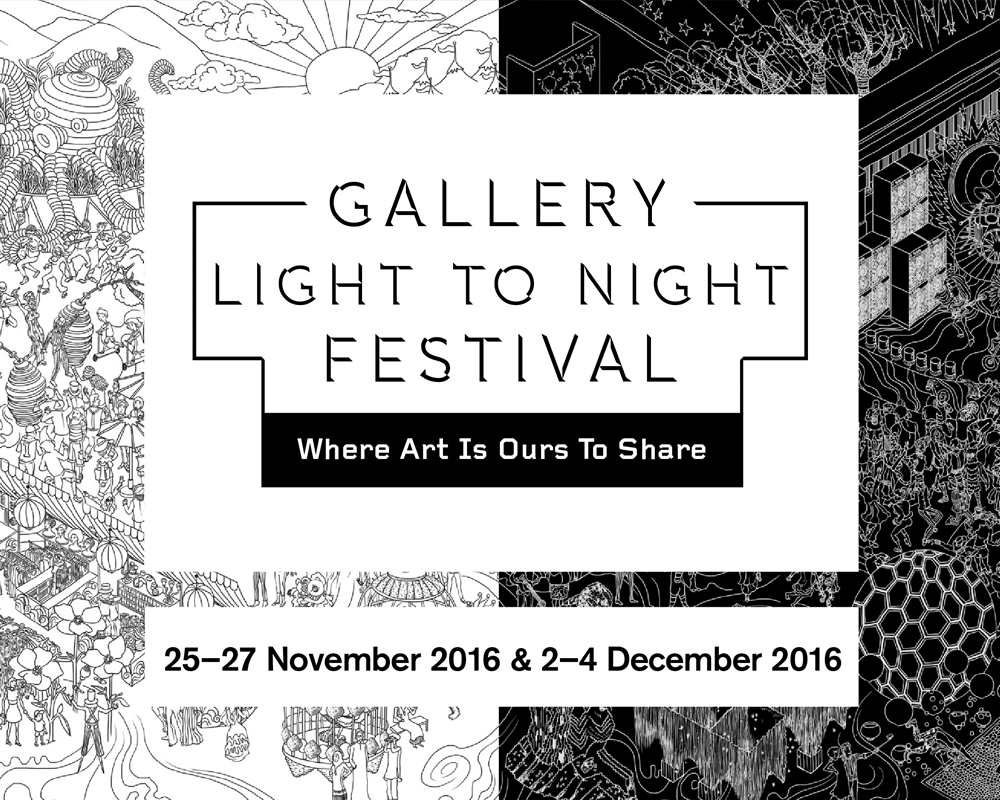 PUBLISHED November 22nd, 2016 12:13 pm | UPDATED November 23rd, 2016 04:46 pm
Can you believe that National Gallery Singapore is already turning one? It didn't seem that long ago when the entire country got hyped up about its opening last November.
Like all good birthday celebrations, the museum will be doing something pretty special – the Gallery Light to Night Festival, an arts extravaganza that extends to the area right outside the building. Happening over two weekends from 25 November to 4 December, look forward to over 60 immersive programmes suitable for all ages happening from dawn to dusk; and for the first time, the Gallery will open up till 3am on weekends.
From highly-Instagrammable art installations and multi-sensory live performances to film screenings and a bouncy ball pit, here are 8 fantastic highlights happening at the festival. Best of all, they're mostly free!
Façade Show by Spinifex Group

Back by popular demand after a well-received display last year, Australia's Spinifex Group will be transforming the Gallery's majestic facade into a spellbinding world of art and machines with a spectacular project show, featuring objects inspired by abstract artwork in the museum itself. Along with mesmerising lights and music, imagine a luminescent illusion engulfing the massive National Gallery Singapore.
When: 25 to 26 November, 2 to 3 December 2016, from 8pm
Where: Gallery Facade, St. Andrew's Road
Art Alive! Draw With The Flow

Always wanted to collaborate with an artist? Start a sketch with the provided tools and let illustrators from the Organisation of Illustrators Council (OIC), Yarn Bombing Singapore, and LASALLE College of the Arts interpret and expand upon your drawing for you. You'll get to bring that home too, of course.
When: 3 to 4 December 2016, 11am – 6pm
Where: National Gallery Singapore Courtyard
Balloon Forest & Shimmering Treetops

Immerse yourself in a vividly colourful forest painstakingly made by balloon sculptor Lily Tan and her team, right outside the interactive space Who's in the Woods. Then, head over to the Supreme Court Atrium Balcony on Level 4 to find the enchanting Shimmering Treetops, a commissioned installation presented by LASALLE, with support from Swarovski.
When: 25 November to 4 December 2016
Where: City Hall Foyer (Balloon Forest) & Supreme Court Atrium Balcony (Shimmering Treetops)
Disco Ball Pit

Relieve the nostalgia and joy of your childhood with a specially-designed ball pit that holds up to 30 adults at any given time, with beautiful disco balls to entertain us all night long. Just don't forget your kids in the corner.
When: 25 Nov (10am – 7pm, 9pm – 11pm), 27 Nov & 4 Dec (10am – 7pm), 26 Nov, 2 & 3 Dec (10am – 11pm), 28 Nov to 1 Dec (2pm – 6pm)
Where: Glass Room
Local Music Performances

Remember Nathan Hartono, who won free milo second place for Singapore in the Sing! China competition? He'll be performing along with many other talented local musicians such as the ever-soulful Charlie Lim, five-piece a cappella group Budak Pantai, Bloco Singapura, .gif, Vandetta, Sam Rui, DJ RAH, Kaye, and more, from the day way into the night.
When: 25 to 27 November, 2 to 4 December 2016, 9am – 2.30am
Where: Padang Atrium
Movie In The Civic District

It's time to take out the mats and enjoy an outdoor screening of Royston Tan's Homecoming. Presented by The Arts House, the film encompasses eight poignant stories about the residents of Pulau Ubin, including the children who grapple with leaving and returning home. Be sure to arrive early for the best seats, and to soak in the gorgeous sunset along the city skyline.
When: Saturday, 26 November 2016, 9pm
Where: Padang
Indoor Art & Design Market
Christmas is coming, so what better time to whip out your wallets and shop one-of-a-kind pieces by local artists, designers, and craftsman? Happening all day on both weekends!
When: 26 to 27 November, 3 to 4 December 2016, 10am – 5pm
Where: Supreme Court Terrace
Festival Food Street

Nothing creates a rousing festival mood quite like food, food, and more food, especially when the festivities are happening all day. Expect exciting pop-up dining experiences from independent vendors, participating restaurants, and the best culinary talents Singapore has to offer.
When: 25 to 26 November, 2 to 3 December 2016, 5pm – 11pm
(Bites After Hours from 7pm – 2.30am, Tiny Bites on 4 December, 10am – 5pm)
Where: St. Andrew's Road & Padang Atrium
Other exciting happenings include a kids film screening, roving song & dance acts, Pecha Kucha workshops, Salsa dance nights, and late night guided tours.
---
The Light to Night Festival is organised by National Gallery Singapore, supported by National Arts Council, held in Civic District, and sponsored by Lee Foundation.
The festival is happening over two weekends from 25 November to 4 December at National Gallery Singapore. For more details about the activities and programmes, please click here.