A Guide to Autumn in Hokkaido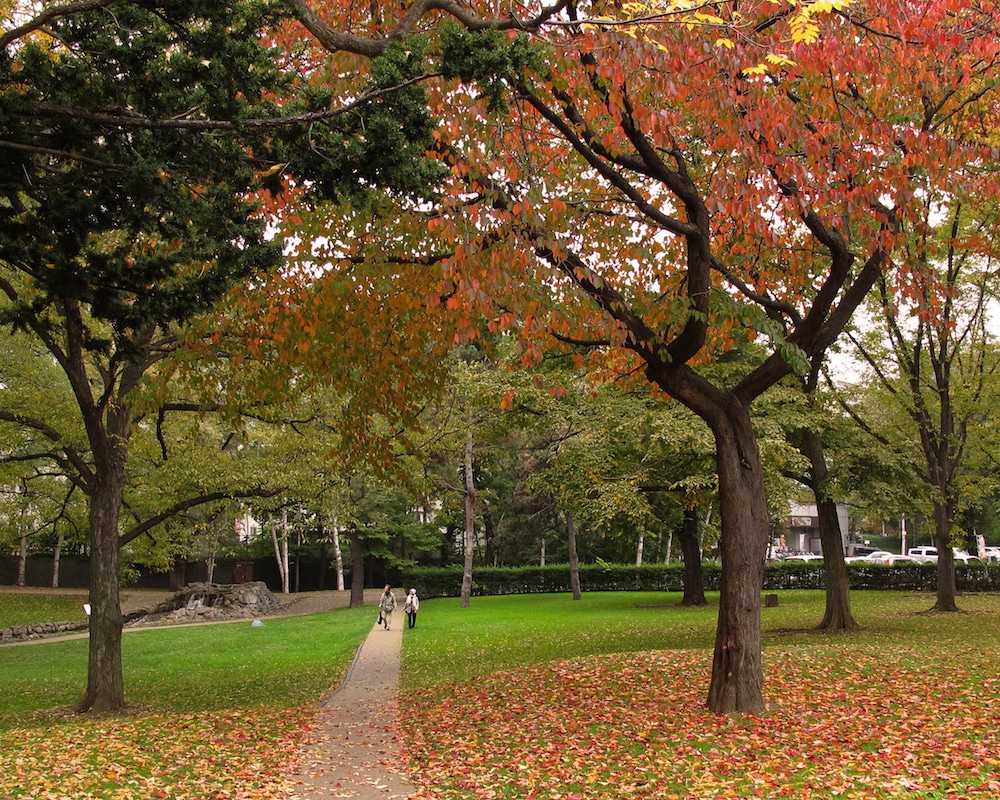 PUBLISHED October 11th, 2016 09:21 am | UPDATED October 31st, 2017 10:17 pm
For many Singaporeans, Hokkaido is the inspiring winter destination. The Sapporo Snow Festival is the major visitor highlight as the island transforms into a white winter wonderland. But this northern Japanese island is equally beautiful throughout the rest of the year, especially in fall, where autumn foliage creates one of Japan's most inspiring landscapes (along side the Spring cherry blossoms, of course).
Our friends at HotelsCombined round up their top recommendations for autumn in Hokkaido:
Autumn in Hokkaido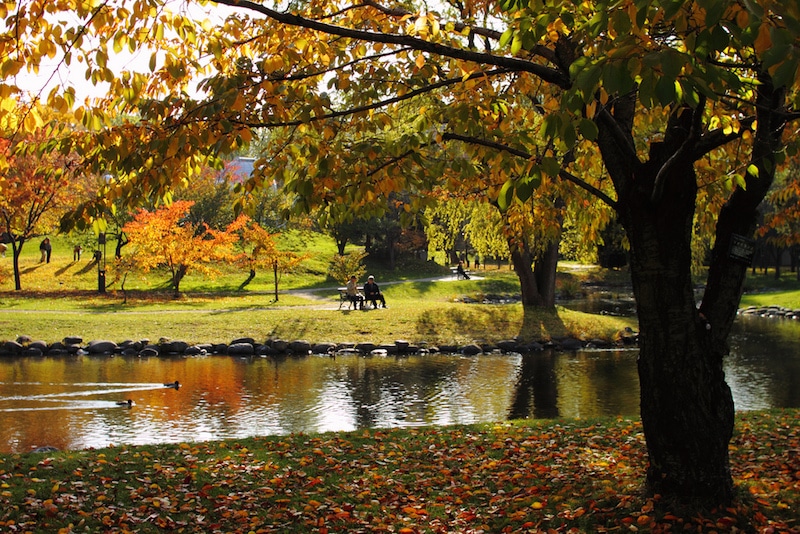 Caressed by nature's spell, the landscape is a stunning mix of yellows, oranges, deep reds, and shimmering soft greens. Hokkaido's mountains and hot springs make autumn a wonderful time to relax, explore nature, and discover the foliage. Usually spanning the months of September to November, temperatures range from 5 °C to 17 °C in Sapporo, the prefectural capital of Hokkaido and Japan's fifth largest city.
Where to See Autumn Foliage in Hokkaido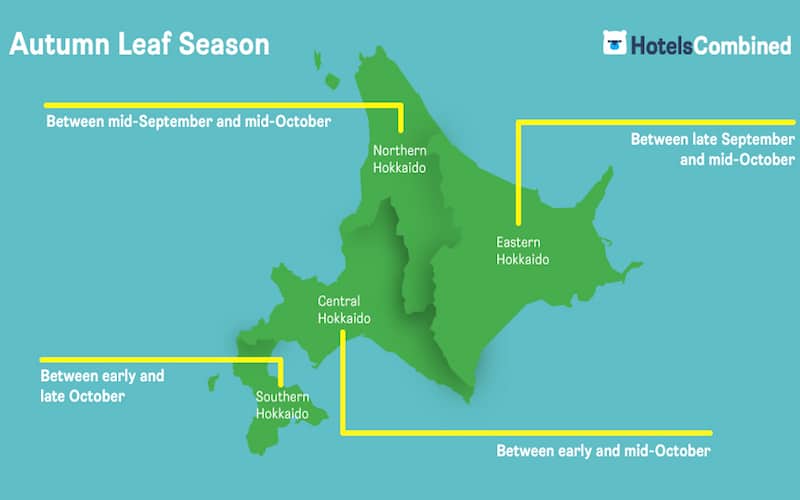 Other Things to Do During Autumn in Hokkaido
Spot wildlife in Shiretoko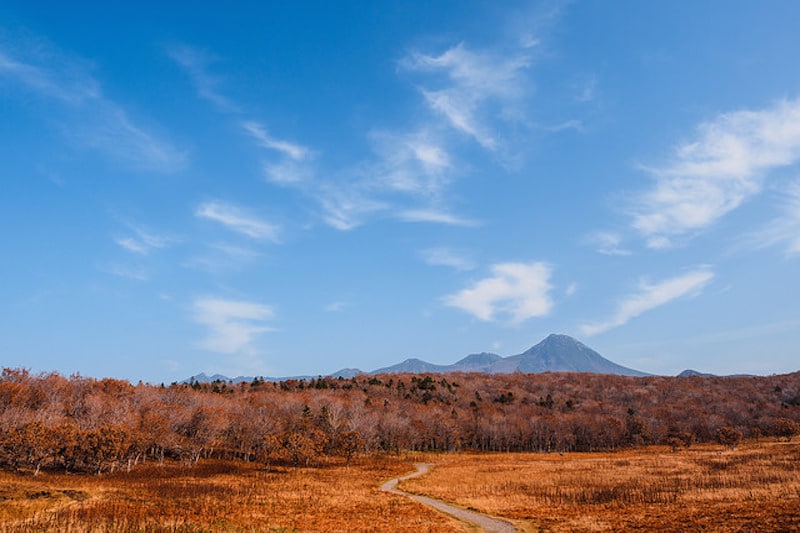 A UNESCO world heritage site, Shiretoko is a melting pot of biodiversity. In autumn, the sanctuary is a great place to spot Stellar's white-tailed eagles, Japanese Red Fox, brown bears and Ezoshika Deer. Onsen lovers should beeline for the Kuma-no-yu hot spring baths, while salmon and trout streams make Shiretoko a favourite with anglers.
Catch salmon in Shibetsu
Every autumn, tens of thousands of salmon battle their way up the Churui River. The waterway cuts right through Shibetsu Town, which has made it famous as one of Japan's most illustrious salmon producing locales. From August to late October, visitors can obtain a license in advance and try their hand at catching fish.
Celebrate the Sapporo Autumn Fest in Odori Koen
Every September, Sapporo celebrates its fiery autumnal displays with an extravaganza of food, wine and falling leaves at the annual Sapporo Autumn Fest. Ramen is slurped up at a record pace, with more than a million visitors flocking to check out the local fare.
Sample local seafood delicacies
Seafood takes the prime spot on many of Hokkaido's menus, and autumn is the perfect time to taste the island's line-up of local delicacies. Thanks to its plankton-rich waters, crab, squid, scallops, and salmon are abound. Dine and go to heaven with freshly harvested cod roe, shishamo smelt, and sea urchin, or experience wild game at its finest with a plate of ezoshika venison.
Get cultured in Sapporo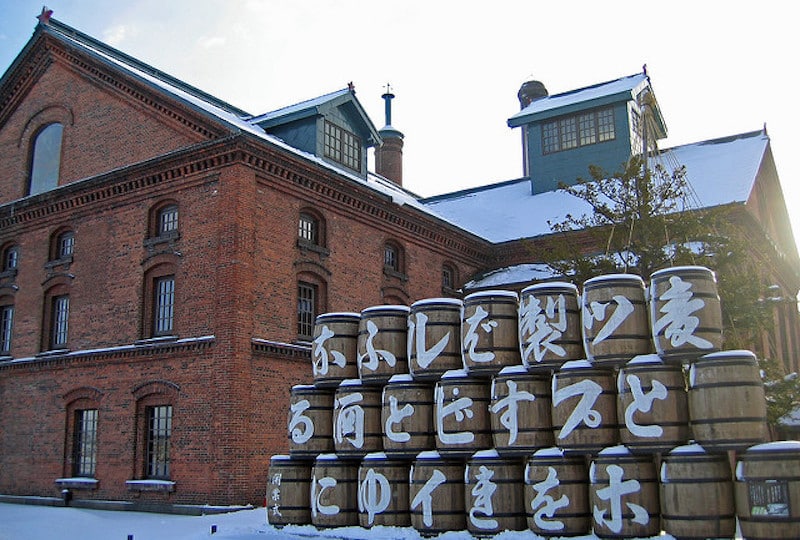 From documentaries and dramas to animations and arts, the Sapporo International Short Film Festival showcases unique creations from across the globe. The Sapporo Art Stage hosts events and live music performances throughout autumn, while the Hokkaido Museum and Sapporo Art Park also put on seasonal exhibitions. For beer enthusiasts, there's also the Sapporo Beer Museum.
Popular Hokkaido hotels in Autumn
The most booked hotels on HotelsCombined are those in Sapporo with good transport connections, helping visitors easily access the famous autumn foliage sites.
Dormy Inn Premium Sapporo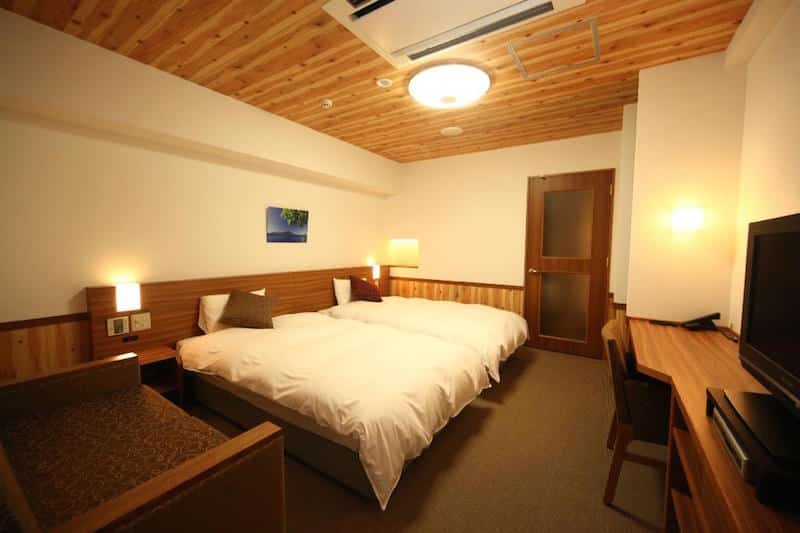 With its iconic local hospitality and internationally-styled facilities, Dormy Inn provides a neat balance between traditional Japan and Western comforts. The hotel comes with many complimentary extras, like free ramen noodles in the evening and fresh coffee throughout the day. A large onsen public bath can be used for free by hotel guests, which is extremely energising after a day on Hokkaido's autumn walking trails. This three-star hotel is located between Odori Park and Susukino Station.
Rating: 3*
Price: S$57-S$371
Address:  6-4-1 Minami 2 Jo Nishi, Sapporo
Sapporo Aspen Hotel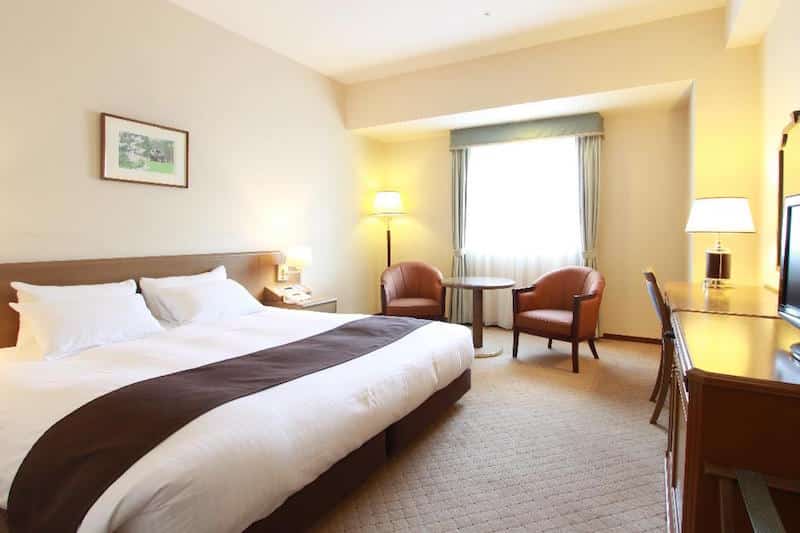 Sapporo Aspen Hotel may be in the city, but its location is ideal for accessing all sides of the island. Sapporo Station is less than ten minutes' walk away and valet parking is available for visitors with rental cars. There's a modern and elegant feel to the hotel, with well-appointed bedrooms and large private bathrooms. Rooms on the upper floors feature views towards the mountains and their autumn hues.
Rating: 4*
Price: S$41-S$383
Address: 5 Kita 8 Jo Nishi 4-chome Kita-ku, Sapporo
Keio Plaza Hotel Sapporo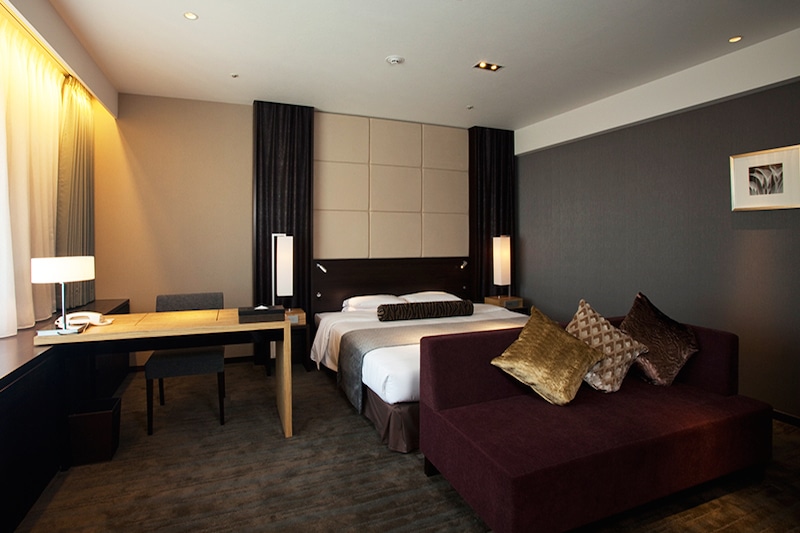 With over 500 rooms, this modern five-star hotel is one of the most popular choices in Hokkaido. Location is everything during the autumn months and Keio Plaza is perfect for both the city and wider Sapporo. Sapporo Station is just a five-minute walk away while a variety of city attractions are easily accessible on foot. Towering above the city, many of the rooms offer a distant view of the mountains. Interiors are clean and elegant, reflecting a modern minimalist style that's popular in 21st-century Japan. Each room has a bathtub and the hotel has a large swimming pool.
Rating: 5*
Price: S$61-S$317
Address: 2-1 North5 West7, Sapporo

Mitsui Garden Hotel Sapporo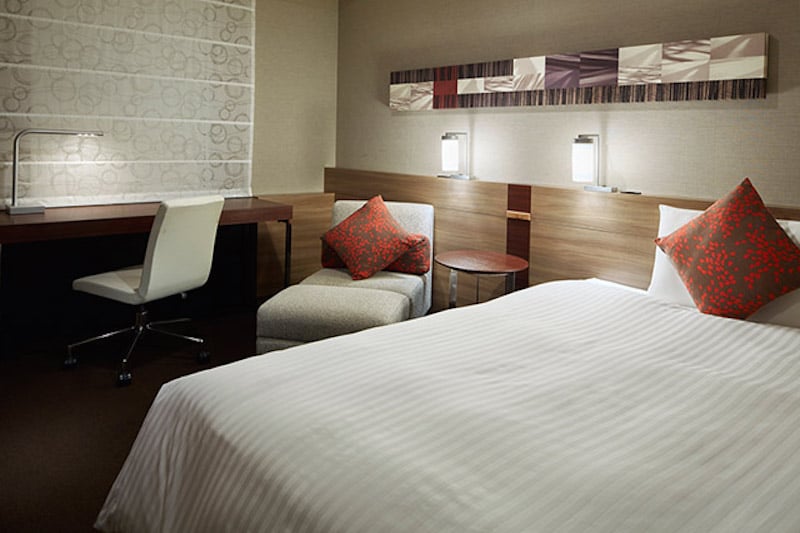 Sapporo Station is an easy five-minute stroll from Mitsui Garden Hotel, making it easy for visitors going on day trips to see the famous autumn foliage across Hokkaido. After a day exploring, the hotel's onsite public baths provide a serene space to unwind and rest the legs. Rooms are comfortable with well-equipped bathroom. For the location, Mitsui Garden Hotel offers excellent value for those exploring the city or heading out to the rest of Hokkaido.
Rating: 3*
Price: S$64-S$265
Address: 6-18-3, Kita-Gojo-Nishi, Chuo-ku, Sapporo
Nest Hotel Sapporo Ekimae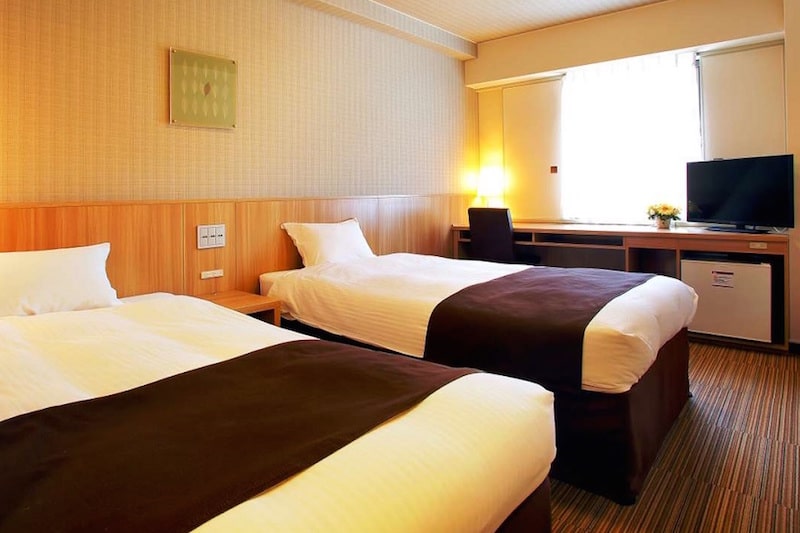 While the Nest Hotel has a modern Western facade, the atmosphere is as traditional and unique as Hokkaido's autumn colours. Many kinds of sashimi are included in the breakfast, an on-site onsen (spa) becomes a hub of activity in the evening, and the hotel staff are eager to showcase local hospitality. To complete the experience, walk five minutes to Sapporo Station and take a train to any of the autumn foliage sites across Hokkaido.
Rating: 3*
Price: S$37-S$398
Address: 2-9, Kita Nijo-nishi, Chuo-ku, Sapporo
Top Image by Miki Yoshihito.