Best Tailors in Bangkok: Where to Get Made-To-Measure Or Bespoke Shirts & Suits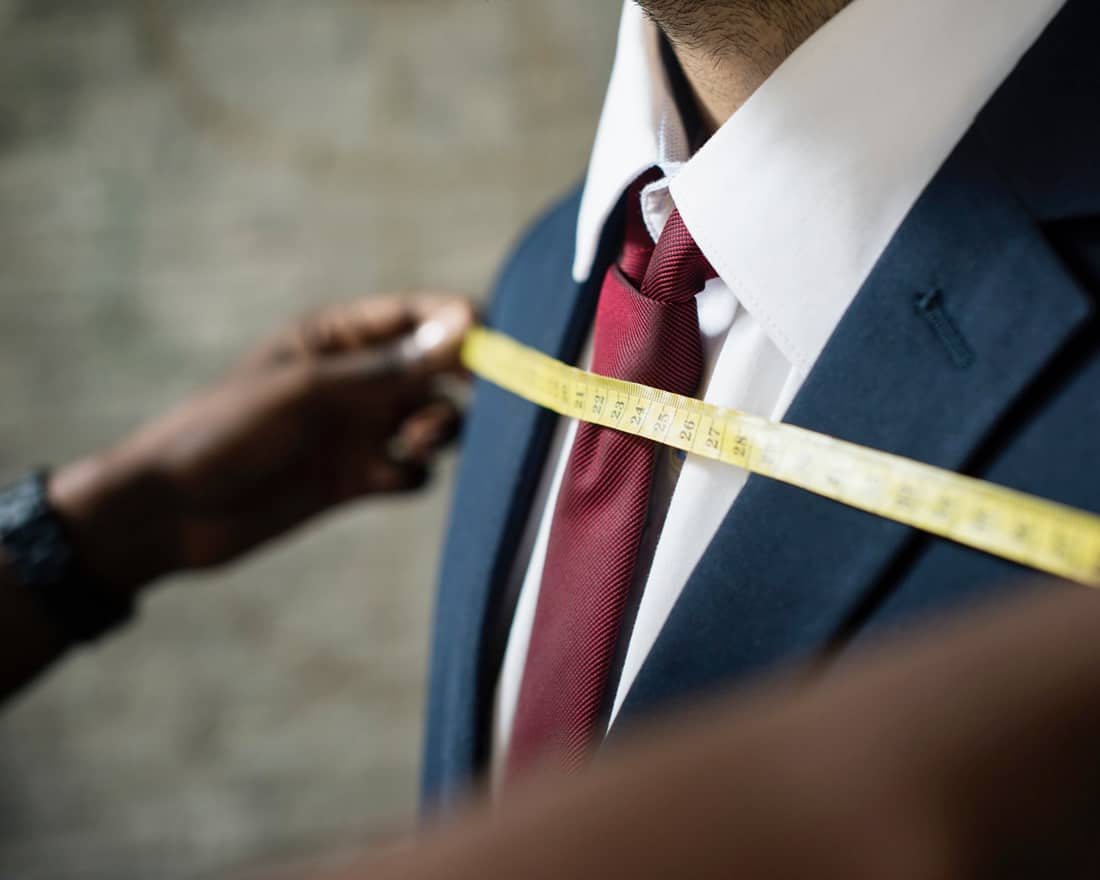 PUBLISHED July 15th, 2020 05:00 am | UPDATED July 19th, 2020 10:46 am
Clothes off the rack from your favourite fast fashion store are fine and dandy during your schooling days, but there comes a time — be it your wedding or that all-important work presentation — when you just need to look properly put together in a fitted shirt and suit. It's common knowledge that getting something tailored in Bangkok is relatively wallet-friendly due to the sheer amount of shops in the city, but where exactly do you go? Here are the names you should know and trust.
Budget
Crown Tailor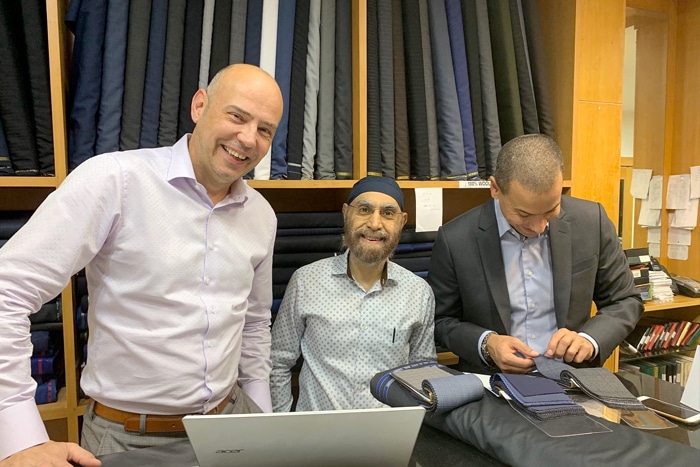 Crown Tailor is a popular name among fashionistas in the Southeast Asia because their tailors frequently travel around the region, including Singapore, to do fittings for new and repeat customers. Their customer service is excellent too, and head tailors Sam and Mana are frequent faces in the scene. The actual shop in Bangkok is along Sukhumvit Road, in a no-frills unit filled to the brim with fabrics and sticky notes. Their prices are extremely reasonable for the attention to detail you get — suits start from THB7,000 for a simple wool-blend fabric and basic shirts cost THB5,000 for four, and can be completed in two to three days.
Crown Tailor is located at 13 Sukhumvit Rd Soi 8, Khlongtoey Noey, Bangkok, p. +66 89120 5735. Open Mon-Sat 10.30am – 8pm, Sun 12pm – 6pm.
Narry Bespoke Tailors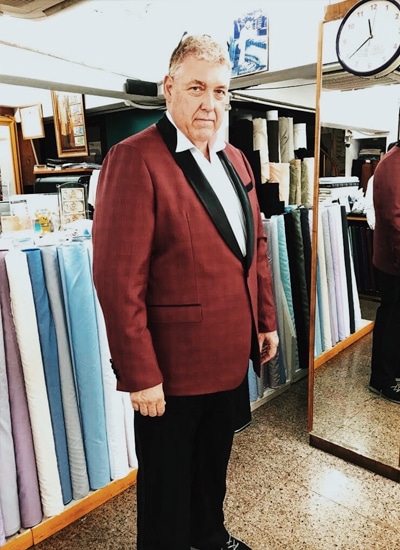 Narry Bespoke Tailors is one of those places that has been around for more than 40 years, and the family business even received a Golden Shield Award from the Thai Prime Minister. Mr Narry himself has been tailoring since the very beginning, and is able to tailor to the personal style of customers from all over the world — starting with the American GIs who were stationed in Bangkok during the Vietnam War. A two-piece suit with English, Australian, and Indian fabrics starts at an affordable THB5700 while shirts start at THB1200, which is certainly value for money.
Narry Bespoke Tailors is located at 155/22 Sukhumvit Soi 11/1 Klongtoey Nuea, Wattana, Bangkok, p. +66 81834 7545 and 1408 Charoengkrung Rd, p. +66 81919 2533. Open Mon-Sat 9am – 9pm, Sun 9am – 8pm.
Mid-range
Empire Tailors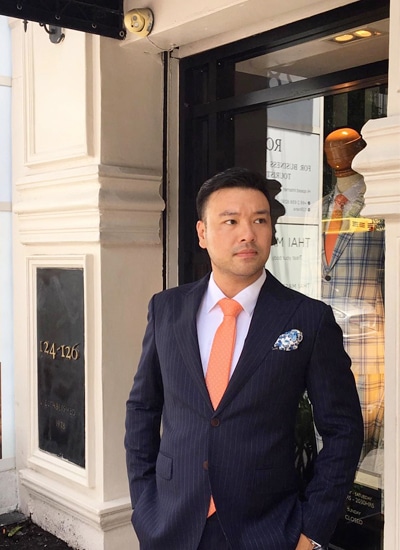 Empire Tailors can be intimidating to walk into, what with its tall English boutique-style facade in Nana. The family business dates back to 1978 when its opened at what is now the InterContinental Hotel, and they've since crossed the 40-year-mark with a lengthy list of loyal fans. Stocking Egyptian cottons and pure wools from Vitale Barberis, Zegna and Loro Piana, the preferred style here is elegant with a dapper flair — they also stock a collection of silk pocket squares, neckties, and cufflinks. These guys pride themselves on quality and value, and won't hesitate to remake your pieces to ensure it fits the way you like it. Suits range from THB12,500 up to THB22,500 while shirts go from THB1700.
Empire Tailors is located at 124-126 Sukhumvit Rd, Bangkok, p. +66 2 251 6762. Open Mon-Fri 10am – 8pm, Sat 9am – 8pm. Closed Sun. 
Pinky Tailor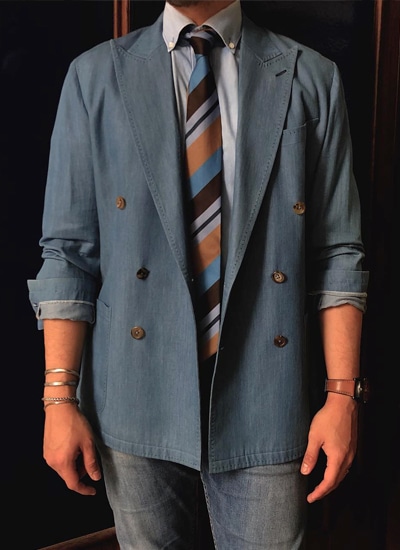 From the outside, Pinky looks like one of the countless tailors lining the neighbourhood from Phloen Chit to Asoke, but they actually have a loyal following from local fashion editors and designers, which says a lot. There are three floors of fabrics here, and you can expect to climb up and down stairwells filled with magazine cutouts (they've been featured on Lonely Planet and the Marco Polo Guidebook) as the staff show you around. The workmanship here is quite impeccable for the prices you're paying, and they'll tell you what works and what doesn't when it comes to style. A cotton or poly shirt starts at THB1,500 while wool blend suits start around THB12,000.
Pinky Tailor is located at Mahatun Plaza Arcade, 888/40 Phloen Chit Rd, Bangkok, p. +66 2252 9680. Open Mon-Sat 10am – 7.30pm, Sunday by appointment only.
Tailor on Ten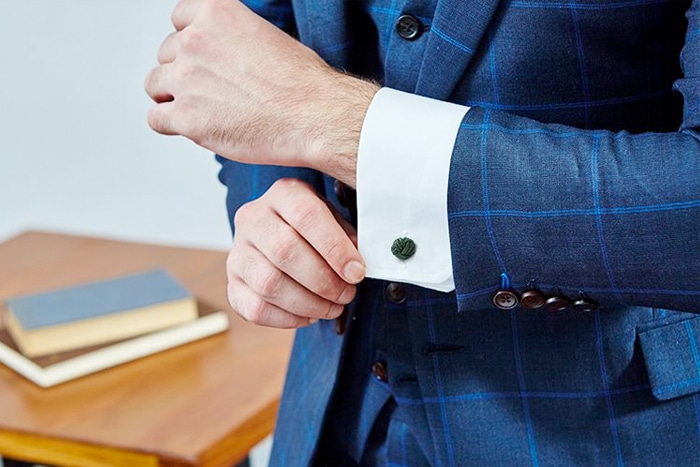 Located in an old town house at the end of Sukhumvit Soi 8, Tailor on Ten is an expat favourite, and a darn good-looking one at that. These guys do everything in-house, and they'll happily show customers around to see work being carried out, from creating the shoulder pads to sewing in the lining of your jacket. We love that the prices here are very transparent, and the tailors are upfront about what they can and won't do. Expect mostly world-class European fabrics: you'll pay THB2,200 for a premium cotton shirt up to THB5,000 for one that uses Thomas Mason fabrics, and THB15,500 for a wool blend suit.
Tailor on Ten is located at 93 Sukhumvit Soi 8, Bangkok, p. +66 84877 1543. Open Mon-Sat 9.30am – 7pm. Closed Sun.
Premium
Vvon Sugunnasil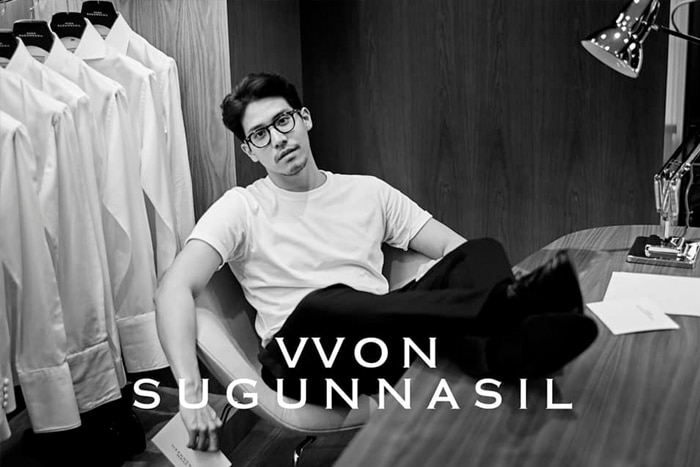 Vvon Sugunnasil is one of the biggest names in Thai fashion, and for good reason: he has real style, having spent a year in a Paris bespoke boutique before opening his shop on Soi Somkid — one of Bangkok's poshest addresses. As such, his tastes lean toward French tailoring, but he'll be able to accommodate your request if they're reasonable. He also has a long waiting list of influencers and fashionistas, so be prepared to book your appointment at least three weeks in advance. A pure wool Japanese Super 120 suit starts at THB18,000 but quickly goes all the way up to THB40,000 if you want the beautiful English Dormeuil wool.
Vvon Sugunnasil is located at No.14/2 Soi Somkid, Phloen Chit Rd, Lumphini, Pathum Wan, Bangkok, p. +66 94868 2639. Open Mon-Sat 10am – 7pm, by appointment only. Closed Sun.
Narin Couture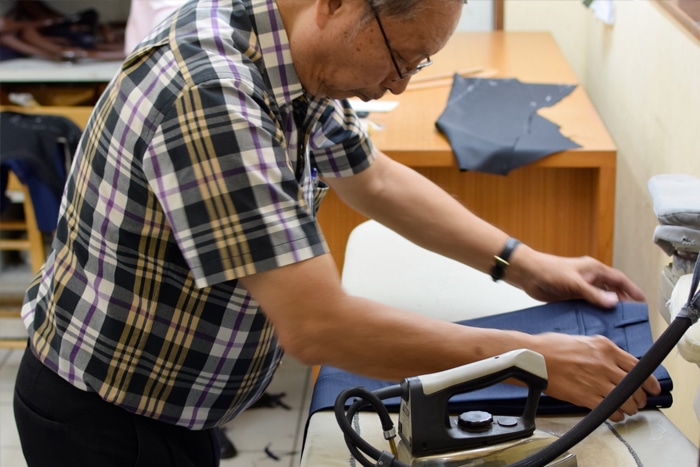 Narin Bowonnaowarux is one of the few tailors in Bangkok who actually has formal training in tailoring, having studied both design and construction at Paris's Chambre Syndicale de la Couture Parisienne — widely considered as the Le Cordon Bleu for clothes. His clothing also costs several times more than your average Bangkok tailor, as he puts in a lot more time and effort on each piece of garment — tourists beware, he won't entertain you if you need a suit in a week. He's also perhaps one of the only tailors that does fully canvassed suits, starting from THB25,000 for fused pure wool and an extra THB10,000 for full canvassing.
Narin Couture is located at 180 Sukhumvit Rd, Bangkok, p. +66 2251 9237. Open Mon-Sat 10.30am – 9pm. Closed Sun.
Top Image: Empire Tailors