Bottomless Brunch in Singapore: Sunday Roast at Butcher Boy on Keong Saik Road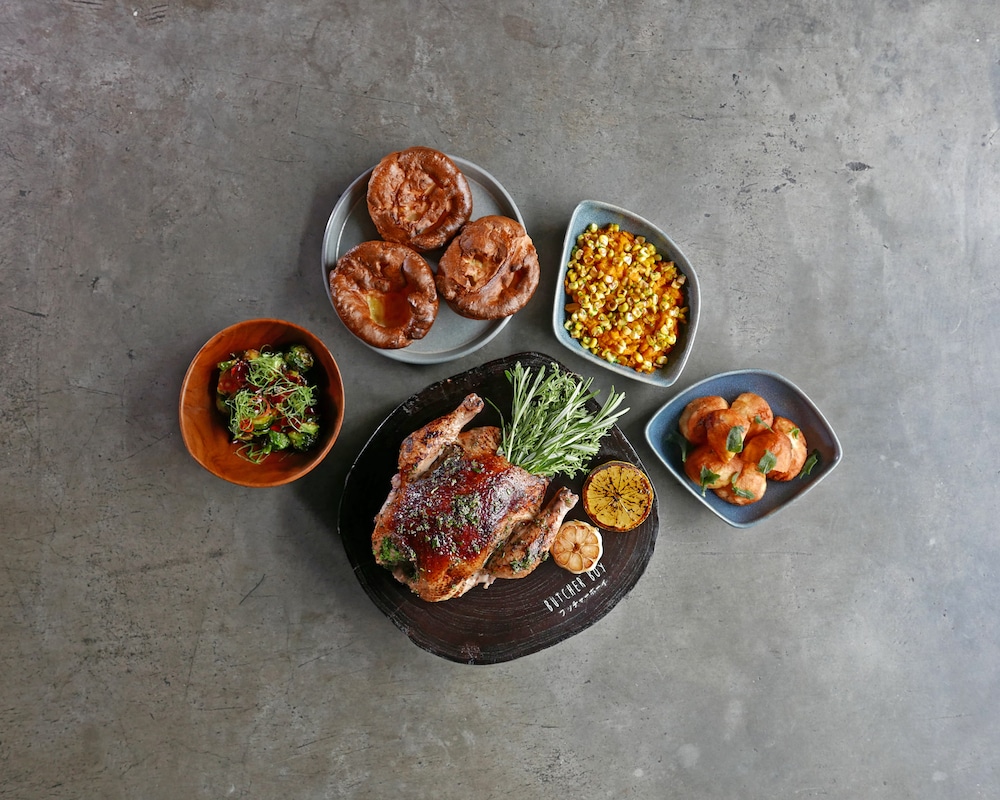 PUBLISHED September 24th, 2018 06:00 am | UPDATED May 18th, 2020 04:23 pm

Craving a hearty Sunday roast? You'll certainly get it at Butcher Boy, Chef Andrew Walsh's Asian-inspired grill and bar in the buzzy dining enclave of Keong Saik Road (which is actually pretty serene on Sunday afternoons). From 12pm-4pm, the restaurant runs a special menu of specialty roast meats with all the classic trappings of a Sunday roast, their signature small plates, and refreshing brunch cocktails to wash everything down.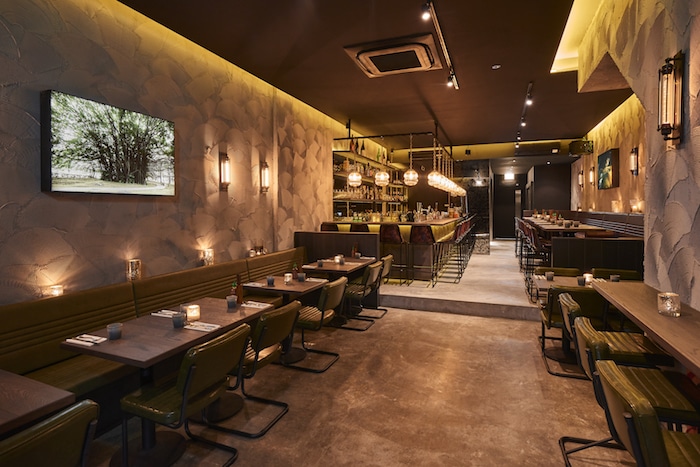 Unfortunately, the boozy free flow (available 12-3pm at $58++ per person) doesn't include cocktails, but you do get Japanese beer on tap, white wine, red wine, and quality spirits such as Plantation Original Rum, Cimarron Tequila, and Evan Williams Bourbon. We eventually got there later, but first, we had their classic Aperol Spritz ($15) and the brunch special, Butcher Boy Bloody Mary ($15). Toting a chili salt rim, the latter is one of the spiciest we've ever had with Sriracha and Tabasco in the mix of vodka, tomato, pickle juice, lime, and togarashi, but it definitely went well with a starter of Salmon, Ikura, Wasabi, Nachos ($14).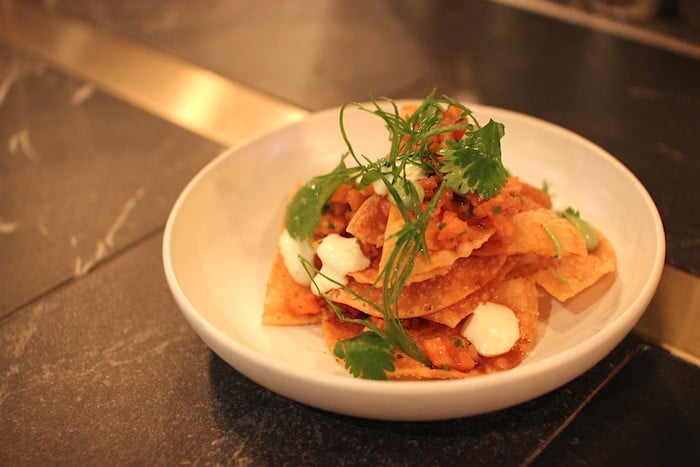 You might never meet a more addictive salmon tartare dish than this one. Here, the salmon adds texture rather than flavour so be sure to pile every single component on the togarashi-seasoned deep fried wanton skin before you pop them in. For the main event, there are four different roast meats to choose from. The Butchers Block ($35++) has roast beef, lamp rump, and pork belly – and all of them come with roast potatoes, Szechuan Brussel sprouts, Yorkshire pudding, and carrot miso mash on the side. Though we don't usually order chicken dining out, we're glad that Chef Andrew served up The Butchers Bird, a super value for money option for $60++ that feeds two.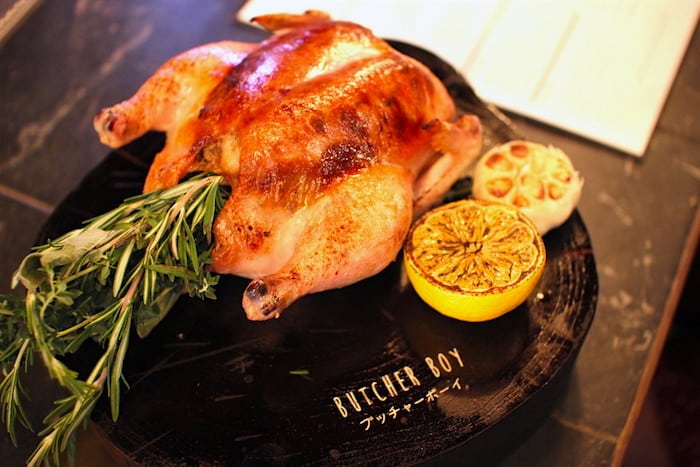 Brined for six hours, the free-range, organic roast chicken comes with a chestnut herb brioche stuffing, which is made from the brioche left over from service at Cure and chicken liver, keeping the whole chook moist and juicy. The chicken gravy was buttery and luscious – so good that we asked for more to go with the Yorkshire pudding. Every mouthful of the triple cooked roast potatoes – parboiled, deep fried in duck fat, and then oven roasted – was like sending a heart emoticon to my carb monster. For breaks between the richness, we preferred turning to the Brussel sprouts as opposed to the miso carrot mash, which was a tad too sweet for us. The sprouts were well seasoned, nicely charred, and a pleasure to eat.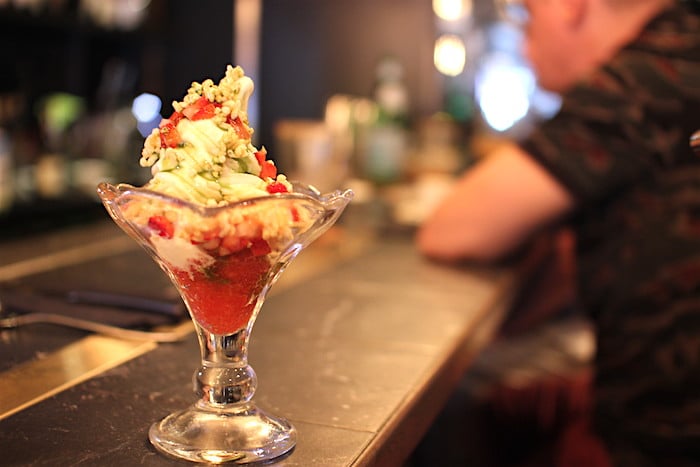 After trying them out, there's no reason not visit Butcher Boy for Sunday roast (since my partner who spent four years in England said so). The only thing we don't understand is the pricing of the unlimited alcoholic option; each glass of house wine and each pint of beer is priced at $10++ on the menu. To get your "money's worth", you'd have to drink at least six glasses or do spirits and mixers, which might not be what you're up for on a Sunday afternoon. Perhaps, adding a brunch cocktail of the week to the free-flow line-up might be enough of an incentive? Either way, we'll be back for the delicious bird and taters.

Butcher Boy is located at 31 Keong Saik Road, Singapore 089138, p. +65 8752 9578. Open Mon-Wed 5pm-12am, Thu-Fri 12pm-3pm, 5pm-12am, Sat 5pm-12am, Sun 12-9pm.
Food images in text courtesy of Sylvester Fedor.