Cafe Central February 2015: 10 New Cafes to Check Out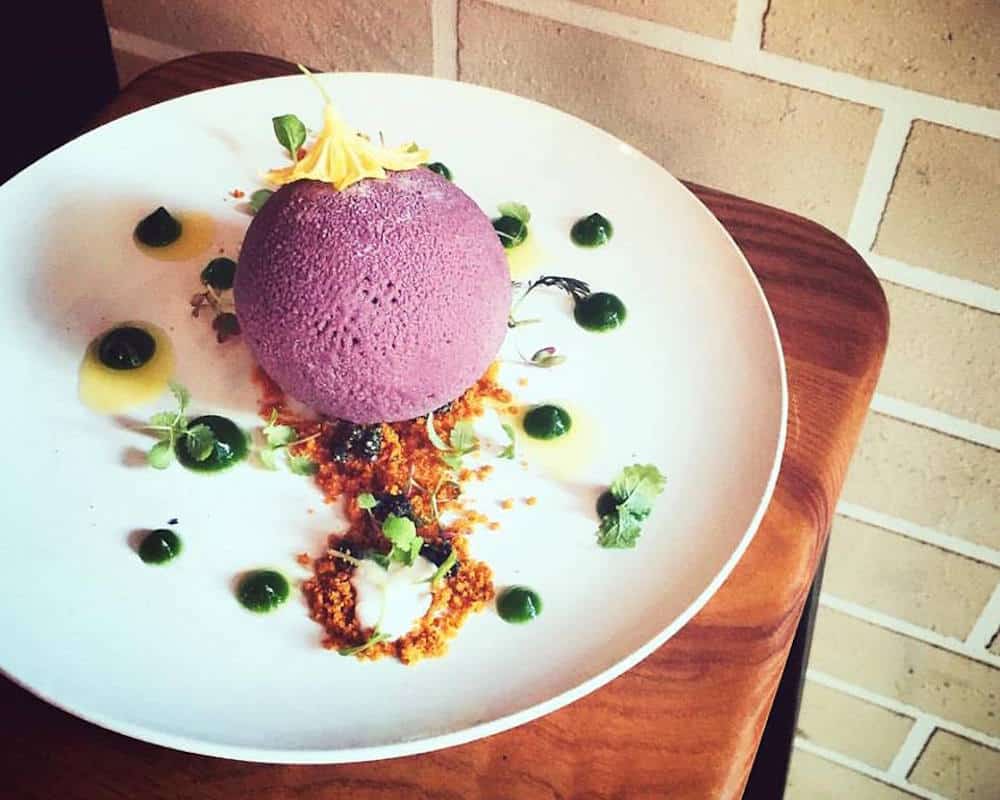 PUBLISHED February 27th, 2015 04:00 pm | UPDATED June 26th, 2020 12:16 am
If you were expecting the café scene to slow down after last's year onslaught – not happening. Here are the 10 that we've been to or are putting on our to-visit list.
Montana Brew Bar
Opened by the people behind Roosevelt's Diner & Bar, who're also known decent waffles, we like that Montana Brew Bar is catering to folks across the waffle divide – yes, we're talking about crispy/light vs. fluffy/dense – with the sweet options on the menu. The savoury waffles, including Truffle Mac & Cheese ($9.50), fare better with a crispy base. Note that food is only available 10am onwards and their coffee beans are sourced from Common Man.
Montana Brew Bar is located at #01-04 PoMo, 1 Selegie Road, Singapore 188306. Open 8am-9.30pm daily.
Les Délices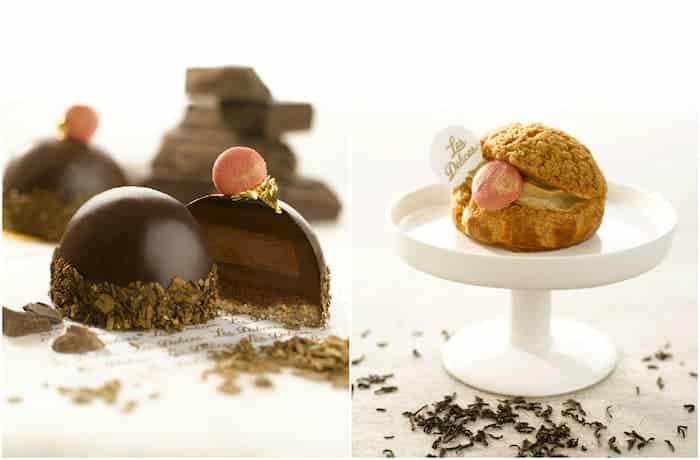 Move over, coffee. At Les Délices, the spotlight falls equally on Chef Georgina Sim's French-styled confections, as well as the various English and Chinese tea accompaniments. Even if you're no expert in tea, you'll still appreciate how their super decadent Heavenly Chocolate Dome ($10.90) is paired with densely flavoured tea like Shui Xian and Peppermint. Another must-try is their signature Earl Grey Choux ($5.90) – pretty much one of the best choux we've had in Singapore.
Les Délices is located at 333 Kreta Ayer Road, #01-14, Singapore 080333. Open Sun-Mon 12pm-5pm, Wed-Sat 12pm-9.30pm. Closed Tues.
Froth
Located in the basement of Big Hotel in the Bugis area, Froth might be doing steady business by catering for breakfasts of hotel guests but it has yet to find its footing amidst the dynamic café scene. With an extensive menu – signatures include Doritos Crust Winglets ($11.90), and Cheesy Lobster Sandwich ($22.90) – and the chef formerly from Tippling Club, we're counting on Froth to surprise us when we head down.
Froth is located at #B1-02 Big Hotel, 200 Middle Road, Singapore 188980. Open Tues-Sun 11.30am-10pm. Closed every first Mon of the month.

Aeiou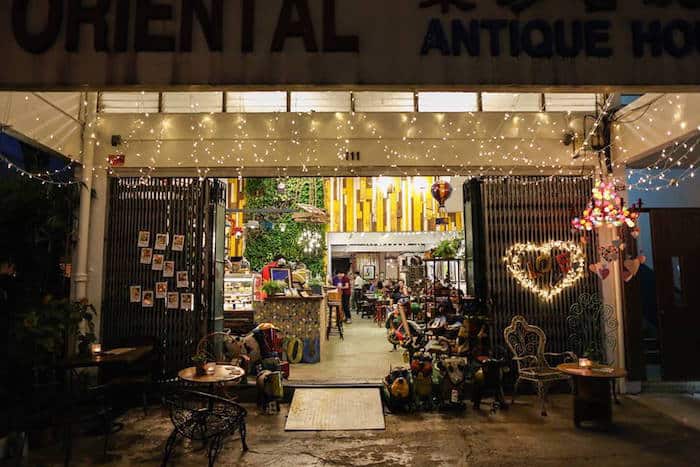 The folks at Aeiou took over the shophouse space of an antique store (the old signboard is still on the façade). This is one of the few cafes that invoke nostalgia without feeling gimmicky. Food-wise, they're about going back to the green basics, so expect more than a few vegetarian friendly options and funky new combinations like Avocado Coffee ($8).
Aeiou is located at 111 King George's Avenue, Singapore 208559. Open Tues-Sun 10am-10pm. Closed Mon.
Collective Brewers
As you'd expect, Collective Brewers is a coffee focused enterprise, and we have to say that we love the unpretentious atmosphere and space, especially the brewing counter. It might be slightly inaccessible to those who live and die by the MRT lines, but sometimes, that might be exactly what you're looking for.
Collective Brewers is located at 301 Changi Road, Singapore 419779. Open Tues-Sun 10am-10pm. Closed Mon.
BLACK&INK;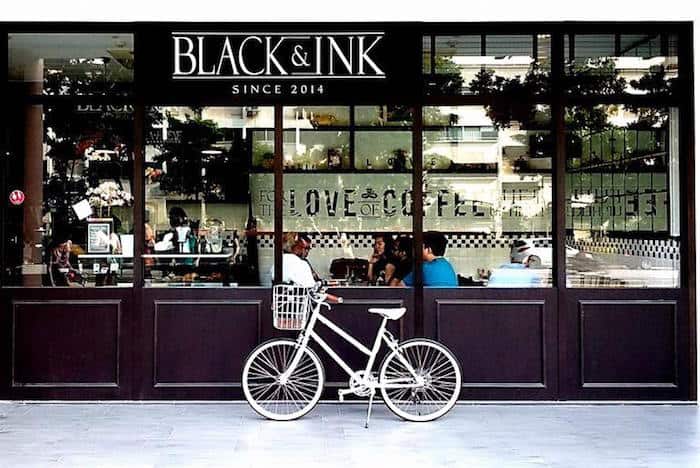 Within walking distance from Collective Brewers is another traditional espresso coffee bar. Opened by food blogger Roy, it's interesting that he's sacrificed a proper kitchen in exchange for generous seating (generous enough for a hole-in-wall joint like this). Their cakes – some we've seen on rotation are Earl Grey Lavender, Carrot Cake, and Fudgy Brownie – are pretty popular so have one with your coffee.
Black & Ink is located at 168 Changi Road, #01-01, Singapore 419730. Open Mon, Wed-Sun 9am-7pm. Closed Tues.
FATCAT Ice Cream Bar
If you know this ice cream/waffle specialist in Bedok, you probably saw the Instagram photo – their charcoal waffle topped with ice cream and dripping with salted egg yolk sauce – that went viral. We haven't tried their waffles since they're always sold out by the afternoon. At least their Butter Beer ($4.50 per scoop) ice cream is delish and not overly yeasty!
FATCAT Ice Cream Bar is located at Blk 416 Bedok North Avenue 2 #01-25, Singapore 460416. Open Sun-Mon, Wed-Thu 12pm-10pm, Fri-Sat 12pm-11pm. Closed Tues.
Hyde & Co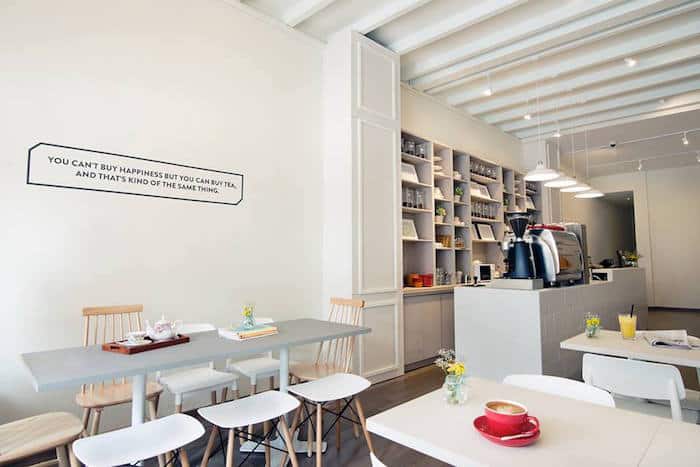 With a name like Hyde & Co., you'd think this café would be more Victorian European-styled but the interiors are quite minimalist, with the exception of the hanging of coat and cane on the wall. The menu here is also heavy on teas (another brave soul!) and crumpets (a mix between a spongecake and English muffin). While we like the texture and mouth feel of this fairly uncommon carb, its fairly bland and should be eaten with both butter and jam.
Hyde & Co is located at 785 North Bridge Road, Singapore 198753. Open 11am-6pm daily, closed on Tues.
The Hangar
Regulars of Telok Ayer stalwart Sarnies would recognize Pav, who's since opened The Hangar in the Arab Quarter. The focus of this Melbourne-style cafe is on good coffee (they roast their own beans for a heavy bodied cuppa) and hearty grub such as Pulled Pork Sandwich ($13) and Poached Egg with Avocado ($14). Pssst, the grungy new spot supposedly claims to have a brownie ($5.50) like no other!
The Hangar is located at 25 Arab Street, Singapore 199724. Open Mon-Thu 9am-5pm, Fri-Sun 8am-7pm.

Whisk & Paddle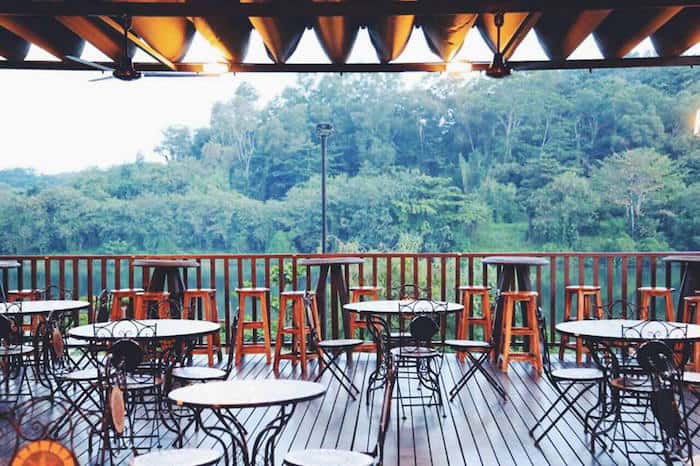 For panoramic views overlooking the water, make the pilgrimage to Punggol's relatively new riverside café, where the desserts and pastries are made fresh daily in the kitchen. If you prefer spacious cafés with ample seats and natural lighting, you should definitely check this place out.
Whisk & Paddle is located at 10 Tebing Lane, #01-01, Singapore 828836. Open Tues-Fri 3.30pm-10.30pm, Sat-Sun 9.30am-10.30pm. Closed Mon.
Top Image: FATCAT Ice Cream Bar & Froth