10 Amazing Reasons to Visit Cape Town in 2016
PUBLISHED February 4th, 2016 07:00 am | UPDATED June 4th, 2020 08:01 pm
In many ways, the port and city of Cape Town can appear like any major destination in the Mediterranean part of Europe. So while it doesn't feel like you've set foot on the African Continent, you realise it's so different from any other city you've experienced.
Thus, if you're considering heading to Cape Town this year, here are 10 reasons to bump it up your travel priority list:
Table Mountain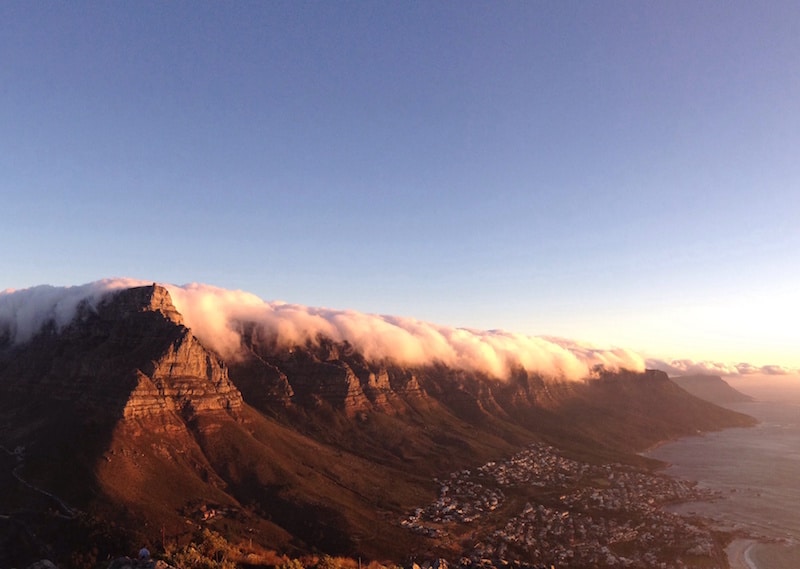 The most unmissable sight on the skyline is undoubtedly the flat topped mountain towering above the city of Cape Town. Table Mountain is 1086 meters above sea level and offers both a magnificent sight from the bottom, and even more incredible views from the top.
Despite it's steep nature, it is possible to hike to the top of the mountain by the myriad of hiking trails through the bush. Watching the view change slowly as you progress the top can make doing so, worth all the effort and there is plenty of interesting flora on top, along with several fauna such as the Dassie (also known as the rock hyrax).
If you have little time, or not interested in hike, there is an equally spectacular cable car which can take you to the top in minutes.
Robben Island
Used as a prison since the 17th century, Robben Island only attracted much attention from the international community in the last few decades when it held a famous political prisoner.
Nelson Mandela was not just a proud emerging politician, but also an hero to people the world over for his unwavering stand against Apartheid in South Africa. Unfortunately, it was this passion that would see him imprisoned on Robben Island for 18 years and labeled a political prisoner.
Today you can take a tour of Robben Island to see what life was like for the prisoners. The tour includes a bus tour around the island and a guided tour of inside the compound where Mandela was held prisoner.
Winelands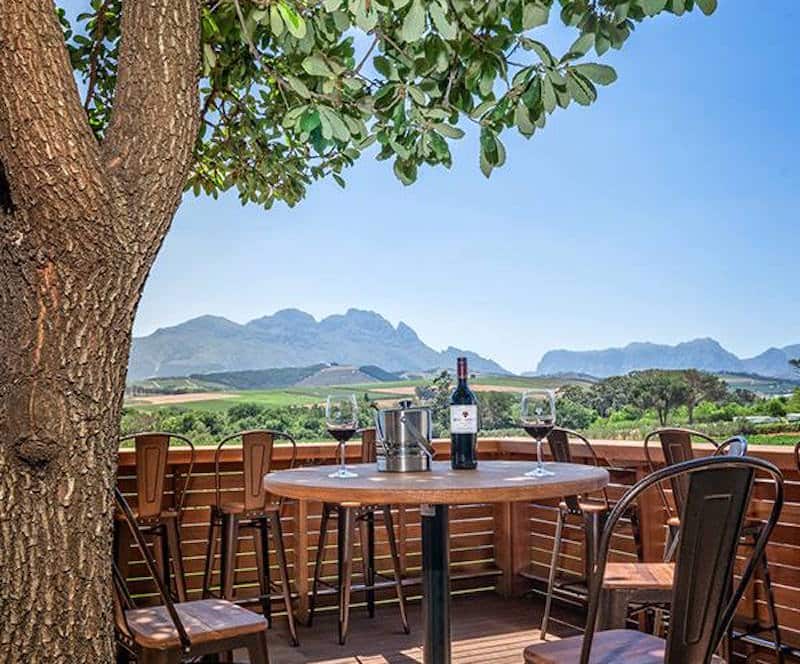 How many cities have a world renowned wine route on their doorstep that doesn't cost a fortune? Cape Town is within easy reach of the affordable, varied, and most spectacular wine route in South Africa.
The multiple wine regions of Paarl, Franschoek, and Stellenbosch just a short drive from the city; each of them provides a large selection of vineyards located amidst the stunning mountainous landscapes of South Africa.
If that's not enough, the region is also home to Michelin-starred restaurants in quaint towns like Franschoek. Best part? There are different options and prices to suit everyone's budget.
Great White Shark Diving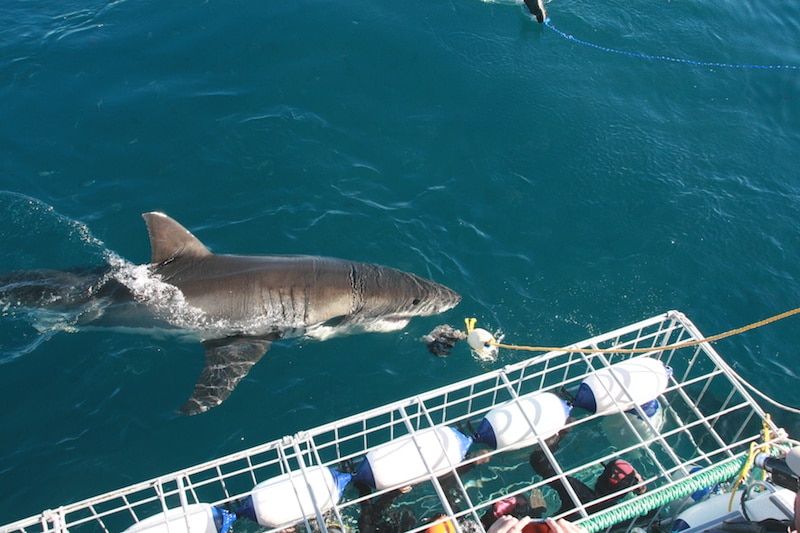 Stepping out of your comfort zone is one thing, stepping into a cage with Great White sharks is another. Cape Town is the best place to base yourself for taking a shark dive trip to Gansbaii on the Coast. There are many companies who organise these trips, but with the high risks, rest assured that safety standards are world class.
During the time aboard the boat, each person will spend approximately 30 minutes in the cage when they'll get up close and very personal with the sharks. Not to worry though, the cages are made to be indestructible, offering tourists an incredible opportunity unlike any other.
Kirstenbosch Botanical Gardens
At the foot of Table mountain and just on the outskirts of Cape Town, lies these wonderful gardens.
With more than 7,000 species of flora in the one place, the plants and flowers at Kirstenbosch Botanical Garden are not endemic to the immediate area but rather, a showcase for all the different flora to be found across the Country.
Interestingly, they were the very first Botanical Gardens in Cape Town and each part of the gardens are arranged in order of the species of plant. This place is a great hideaway should the city get too overwhelming.
The V & A Waterfront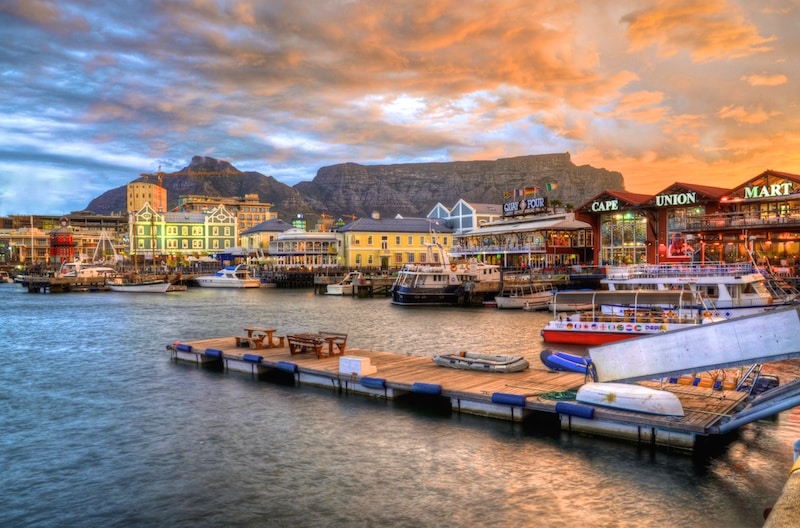 You might have heard about the waterfront in Cape Town for several reasons, one being how huge the place is and the second, that there are so many worthwhile attractions in the harbor.
The V & A Waterfront is the perfect place to take a stroll in the afternoon: this bright harbor looks as beautiful during the day as it does with glittering lights in the evening. You'll find amazing seafood restaurants, along with lively bars and The Cape Wheel, provides a unique view of the city and Table Mountain from a great vantage point.
The harbor is also home to plenty of shopping outlets and then the excellent aquarium which has a slightly hilarious afternoon viewing of penguins.
Beaches – Camps Bay, Boulder Beach & Clifton
There are numerous pristine beaches in Cape Town; most of them are located on the outskirts of the suburban areas.
Our top picks would be the beaches found in Clifton, Boulders Beach, and Camps Bay. There can be a crowd on weekends but with a little bit of luck, you might get an idyllic stretch of white sand and fresh water all to yourself if you head down midweek.
For a fantastic photo op, go to Camps Bay of Table Mountain's towering overhead; in Boulders Beach, you'll find some of the most adorable penguins you'll ever see.
Traditional African Food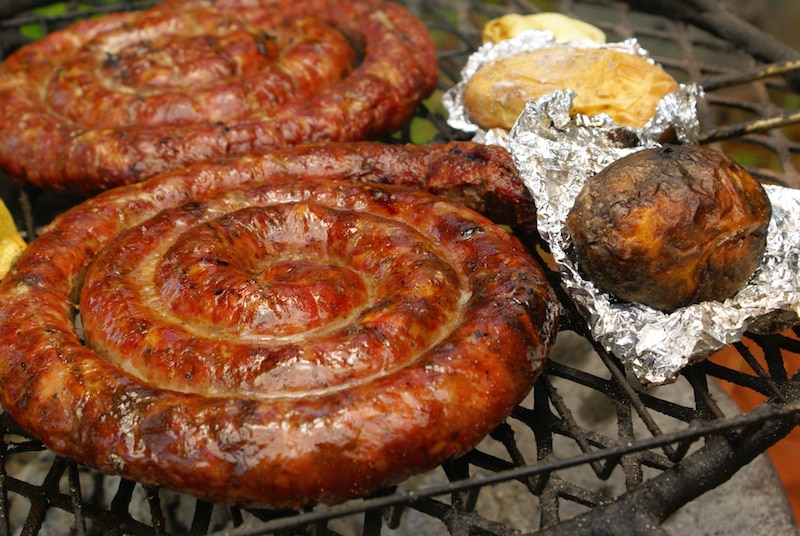 It would be unfair not to mention food as being one of the reasons for visiting Cape Town.
The city offers as large a variety as you will find anywhere, from Cuban restaurants to Latin cafes, burrito windows to sushi. But whatever your taste is, this is Africa so you definitely can't leave without trying local cuisine.
Try the wonderfully succulent Boerwors sausage along with certain game meat unavailable anywhere else, and it's most certainly worth checking out one of the many traditional African restaurants in the city with the most popular being Mama Africa's" and Marimba's Restaurant".
Visit Cape Point
After one of the most sensational drives you'll ever experience along Chapman's Peak, you'll arrive at Cape Point on the very tip of the African Peninsula.
The drive to get there is nothing short of breathtaking, with an endless series of hairpin bends perched up high on a road which has been cut right out of the cliffside. Cape Point is located within the Cape of Good Hope National Reserve, which is filled with colourful flora and rolling hills, as well as ostriches, baboons, and antelope.
With dramatic cliffs, haunting lighthouses, and what seems like an enormous sea of blue, Cape Point feels every bit like the edge of the world.
Amazing Value
Although Cape Town has always been a travel destination with good "value", the (currently) weak South African Rand also means that there is also an excellent monetary value for tourists arriving from abroad.
Essentially this means low cost accommodation, cheap meals, affordable safaris, cheaper fuel and car rentals. When you combine all of these with the exceptional activities in Cape Town, you are left with a city that currently provides more value than most around the world.
Have you been to Cape Town? We want to hear from you. Which places did you love and would recommend? Let us know in the comments.