12oct(oct 12)11:30 am10nov(nov 10)10:30 pmHairy Crab GaloreEvent Type:Food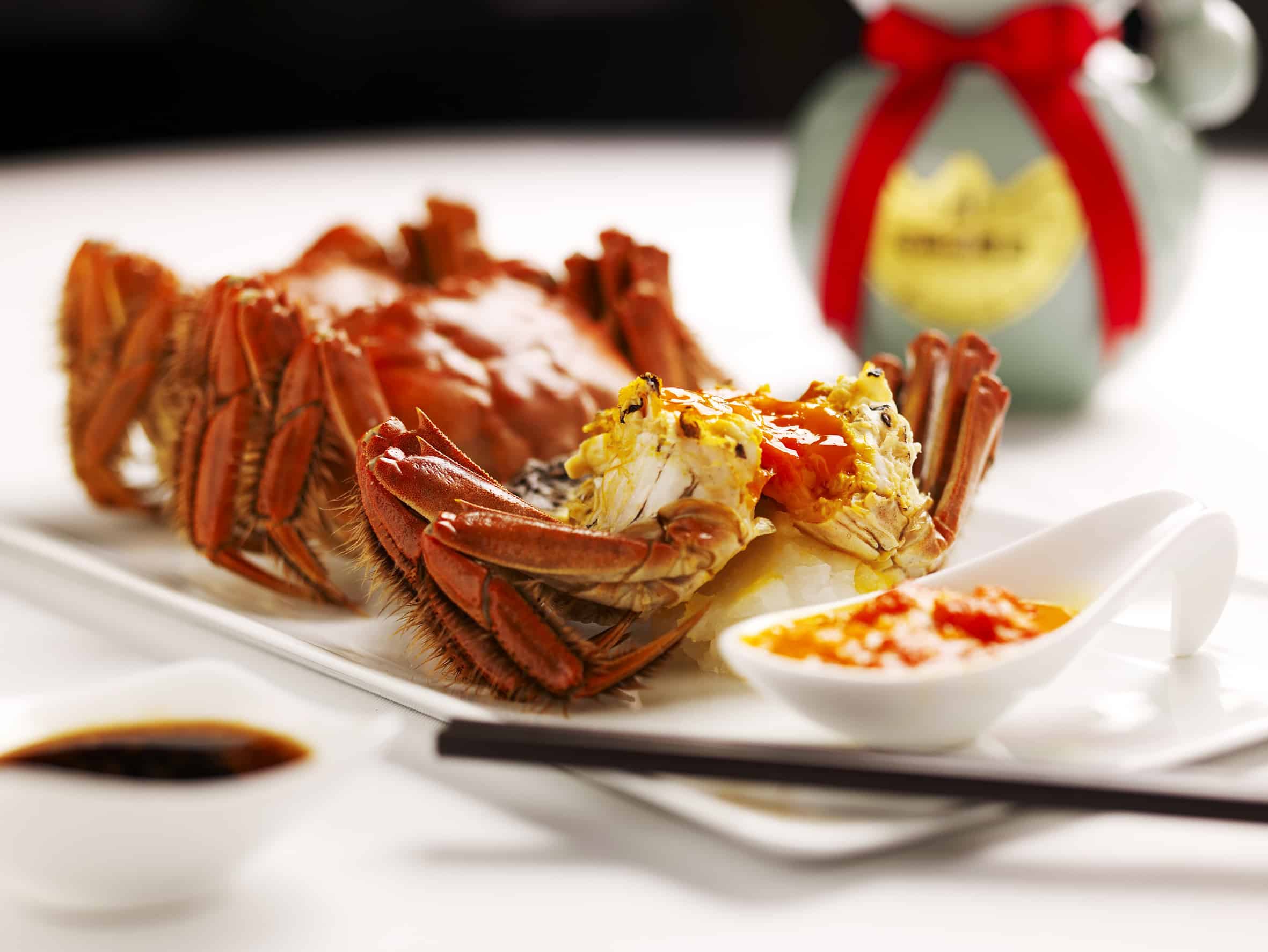 Event Details

From 12 October to 10 November 2019, award-winning Chinese restaurant Min Jiang at Goodwood Park Hotel introduces a delectable selection of hairy crab dishes prepared in different styles, available as à la carte options and in two thoughtfully curated set menus.

Highlights from the à la carte menu include signatures like the Steamed Hairy Crab with Glutinous Rice served in Bamboo Basket ($82 per portion) and Steamed Hairy Crab ($80 per portion) that showcase the natural sweetness of the prized crustacean's succulent flesh. Savour its delicate flavour with specials such as the Braised Hairy Crabmeat and Roe on Mung Bean Jelly ($88 per portion) and Baked Hairy Crab with Ginger Rice Wine wrapped in Lotus Leaf ($80 per portion).

The Hairy Crab Trio Platter ($28 per person) offers variety with the popular Steamed 'Xiao Long Bao' with Hairy Crabmeat, crispy Deep-fried Prawns with Mango Mayonnaise, and flavoursome Kurobuta Pork Loin with Coffee Sauce.

Indulge in the hairy crab season with the two exquisite set menus with a minimum of two diners. The 'Hairy Crab Bliss' Set Menu ($148 per person) features the coveted delicacy in a perennial favourite, Steamed Hairy Crab, amongst other complementary creations such as the Braised Fish Maw Soup with Crabmeat, and Fried Rice with Baby Abalones and Crabmeat. The 'Hairy Crab Indulgence' Set Menu ($168 per person) is an epicurean feast with the signature Steamed Hairy Crab with Glutinous Rice served in Bamboo Basket, together with other decadent dishes such as the Pan-fried King Prawn with Minced Garlic Chilli Sauce, Braised Sea Cucumber with Stuffed Fish Maw and Broccoli.