Get ready for the Nomad card – your pass to the city!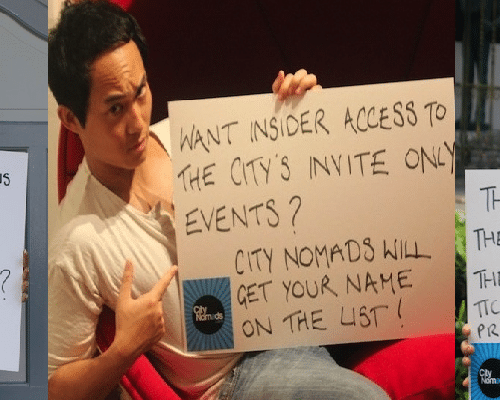 PUBLISHED January 15th, 2013 03:09 am | UPDATED May 18th, 2020 04:34 pm
So Nomads, you know how we love to bring you news of all the tastiest restaurants, coolest bars, hippest shops and best shows over at City Nomads? Well we couldn't just stop there could we?
Lean in a little closer because we have something very exciting to tell you.  And we think you might just love it!
If you've loved following our writings on where to eat, drink, shop, get pampered and what to see in Singapore, then soon you'll be able to say hello to the Nomad card – your pass to dedicated privileges and offers in those very same Nomad-worthy spots which means you'll receive special discounts and perks, not to mention access to cool events and happenings across the island.
Coming next month, we don't want to spill all the beans just yet…because this is only a little teaser after all. But let's just say we have rustled up great names and places that you have been reading about over at City Nomads to extend some rather juicy privileges and offers for your pleasure.
Each month, we'll be introducing 6 – 10 offers across Nomad approved establishments from bars, restaurants, fashion boutiques, spas and wellness studios with up to 50% off….
plus we'll be getting our hands on free or discounted tickets and invitations for you for the latest happenings across town…because hey, if anyone can, we can!
How to find out more?  More will be revealed soon with the Nomad card kicking into action soon so watch this space. And with only a limited number in circulation, better get ready to act fast Nomads…
---
Written by Ms Demeanour