Restaurant Review: Les Amis Group Dips Into Peranakan Cuisine With Indigo Blue Kitchen at Shaw Centre, Singapore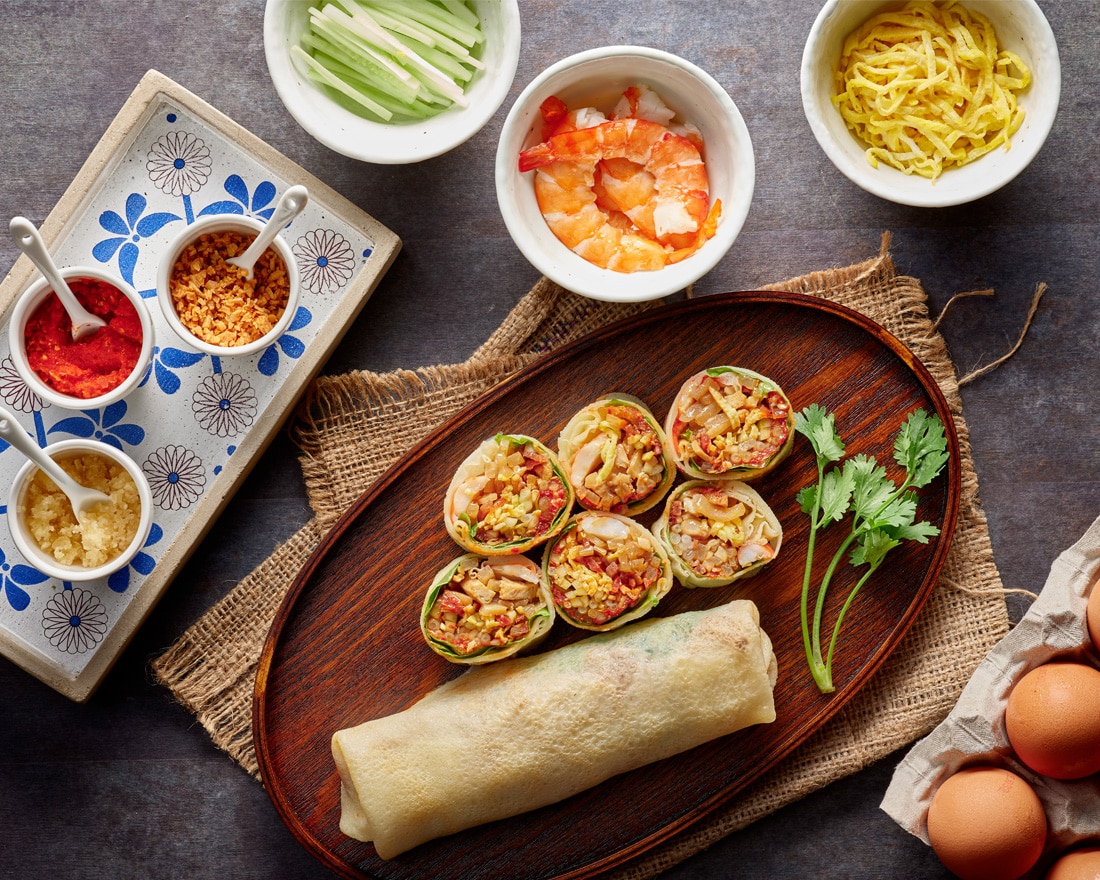 PUBLISHED September 5th, 2019 07:00 am

It feels like just weeks ago that we walked into the towering Shaw Centre for Kausmo, the norm-defying restaurant taking lesser-loved or even ugly ingredients and turning them into beautiful Asian-inspired dishes. Because that's how quickly the esteemed Les Amis Group is churning out new concepts nowadays.
Indigo Blue Kitchen is a tad more personal for Group Chairman Desmond Lim, who grew up in a true blue Peranakan household in the 60s. You could say it's a personal tribute to his grandmother, whose many recipes dominate the menu here. The space is modern and elegant, and it's what we imagine more prestigious Peranakan homes would look like today. The soothing palette of white and powder blue is fairly welcoming, and subtle Peranakan motifs are blended into the design: a batik-inspired laser-cut screen at the entrance, and an eclectic mix of Peranakan tiles at the bar.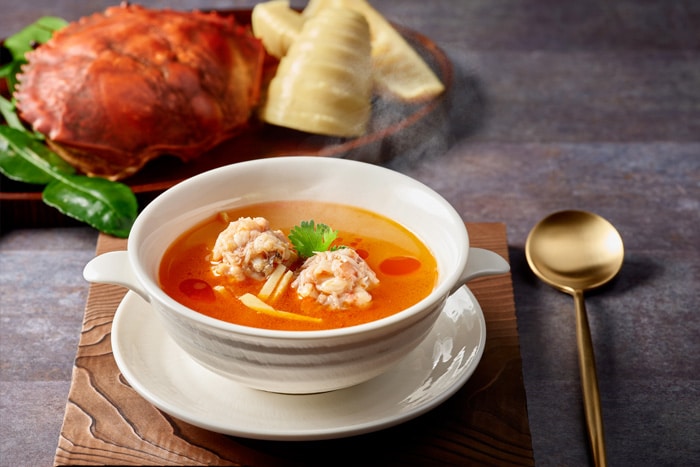 Curiously, the restaurant's 28-year-old Head Chef Chong Jun Xiang is not Peranakan, though he is personally mentored by Desmond and his cousin Gloria Teo, who consulted on the menu. Distinctive Peranakan dishes from the matriarchs of old are fine-tuned for the eager modern palette, which is one way to describe the typical crowd that wanders inside this Orchard Road mall.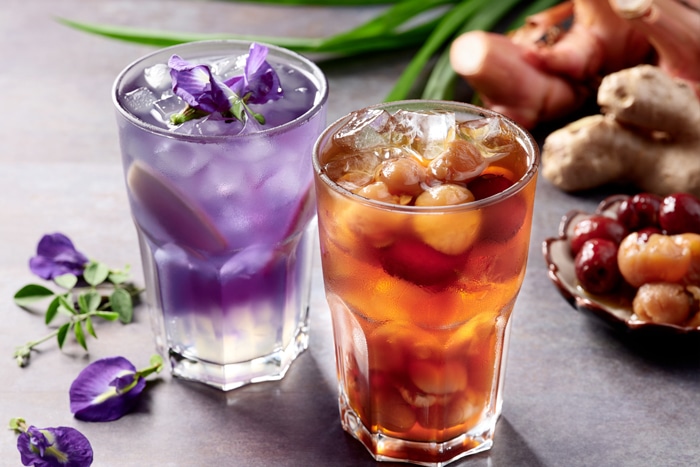 Some people make their Poh Piah with regular flour skin, but the ones here (S$32 for four) use freshly made egg skins wrap a flavoursome filling of turnip, bamboo shoot, pork belly, and fried bean curd that's been braised in an incredible prawn stock with fermented bean paste and garlic sauce. Those with deft fingers can opt to roll it themselves: simply toss in condiments like beansprouts, omelette strips, Chinese sausage, and a sprinkle of dried sole fish before folding. And at this point, we're already envious of the childhood meals Desmond must have had.
We have a bowl of Bakwan Kepiting Soup (S$22) that sees hefty hand-rolled balls of Sri Lankan mud crab, prawn, minced pork, and julienned bamboo shoots lazing in a robust chicken, pork, and crustacean broth. It's worth paying so much for soup. More sharing dishes arrive: a very addictive stir-fried pork dish in candlenut spice paste and coconut cream (Satay Babi Lemak, S$16) and halved prawns that are deep-fried to lock in the flavour before getting tossed with extraordinary fragrant sambal (S$24, Prawns Chilli Garam).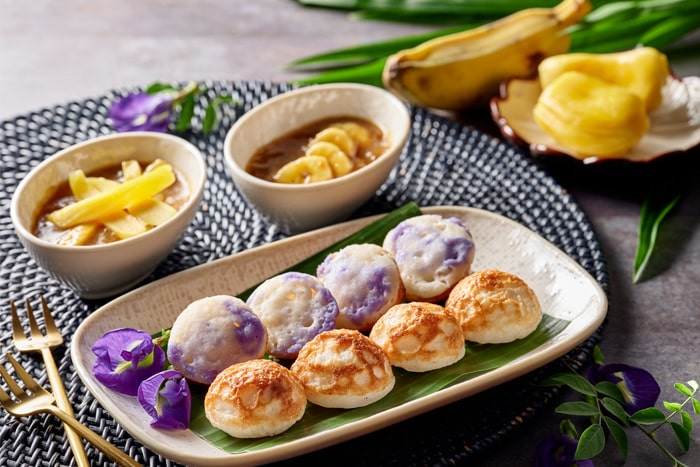 Apom (S$14 for six), at least the ones in the Peranakan style, is an obscure dessert that Indigo Blue wants to bring back into public consciousness. Fluffy rice pancakes and coloured with butterfly pea flowers and served with three types of pengat, a sweet custardy concoction of fruit (here you get D24 durian, jackfruit, and banana), coconut milk, and gula melaka. The Peranakans sure know how to eat, and our lives are all the better for it.

Indigo Blue Kitchen is located at 1 Scotts Rd, Shaw Centre, #03-09/10/11, Singapore 228208, p. +65 6235 3218. Open Tue-Sun 12pm – 3pm, 6.30pm – 10pm. Closed Mon.