Mozaic Brasserie – More than just a Beach Club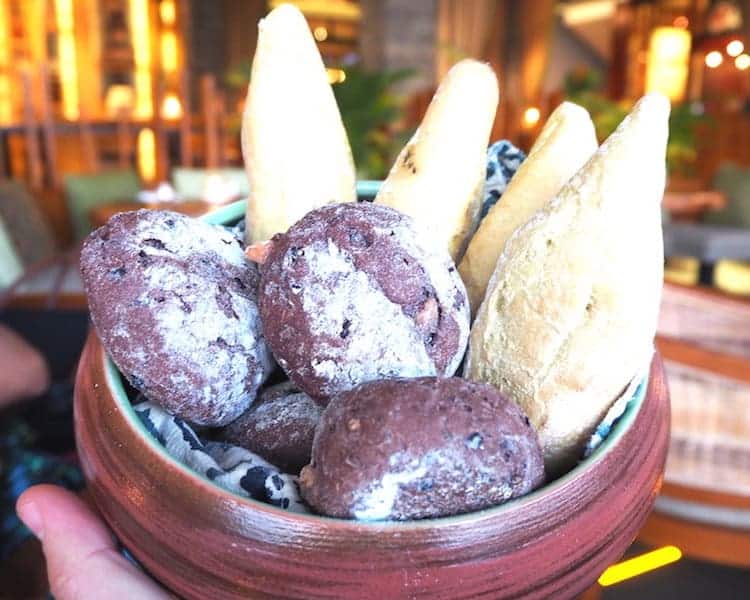 PUBLISHED September 8th, 2015 10:00 pm | UPDATED June 17th, 2020 01:38 am
Seminyak is full of beach clubs, each with a different vibe of sorts. Potato Head is to see and be seen, The W is for privacy and smoking shisha, and Mozaic Brasserie, located right down at the bottom of Batu Belig is a groovy rojak (mixture) of haute cuisine, family-friendliness, and good music.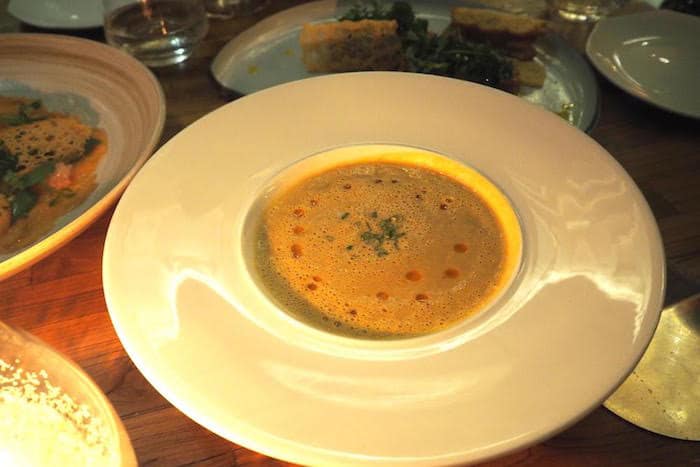 Jackfruit Mushroom Soup
On this occasion, however, we headed up to Mozaic's gorgeous contained al fresco restaurant, complete with rustic teak furniture and a spectacular view of the sunset. After opening up a bottle of sparkling wine and some of their divine freshly baked bread (we ate two baskets before the starters even arrived, it was that good!), we dived into to their Indonesian-French gastronomy by Head Chef Salans.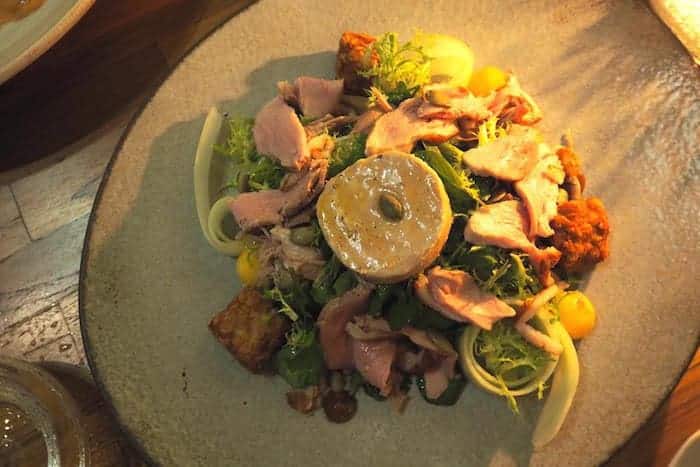 Salad with Smoked Duck and Foie Gras Terrine
We were off to a flying start with their Jackfruit Mushroom soup. A really incredible dish, the subtle sweetness of the jackfruit blended with the savoury mushroom and a dash of spice. Quite remarkable. As for their not-so-classic beef rendang tartare, the fine chopped beef made for an interesting dish, although it was too mild for our liking and perhaps a bit too oily.
All meals should be accompanied by a salad, and on this occasion our 'salad' had a generous helping of foie gras terrine and sliced smoked duck with mesclun leaves. By no means a healthy salad, it still ticks all the right boxes with a fabulous vinaigrette.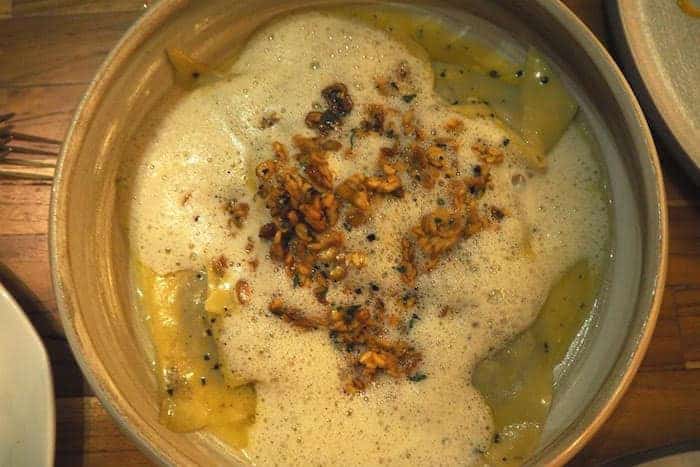 Ravioli with Black Truffles and Hazelnuts
When it came down to the mains, the one that stood out the most was our ravioli, a lush combination of black truffles, butter, and hazelnuts. The sautéed spinach also maintained a great flavour without being overcooked. With its molecular foam as garnish, this is by no means a traditional dish, but certainly a tasty one. As for our scotch fillet and red snapper dishes, I cannot expound the same level of enthusiasm with them both being decent but sadly unmemorable dishes.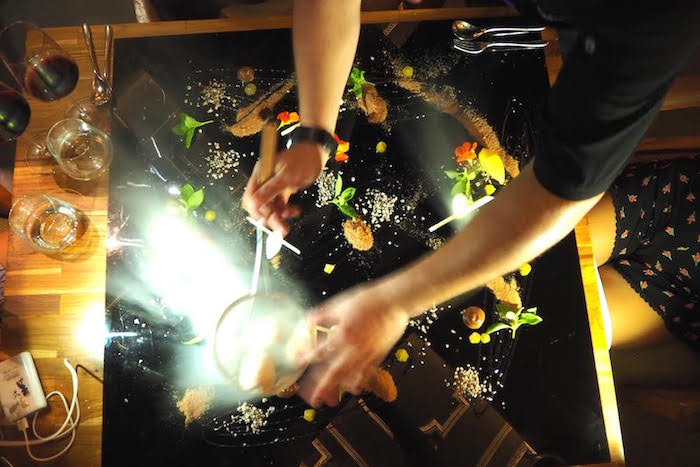 The dessert however, oh wow. Words fail. I can only recall having dessert at Mozaic as being more like going to the culinary theatre. A visual spectacle with a giant black plate canvas progressively being covered with different components. This is a MUST TRY here.
While being tucked away from the main crowds at Pettitenget, Mozaic draws a slightly more sophisticated crowd, and certainly much of the attraction is their well respected restaurant and staff. Well worth a visit.