Sacoor Brothers: A refined take on fashion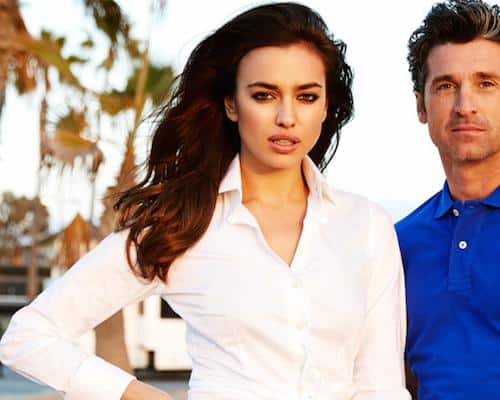 PUBLISHED March 21st, 2014 02:54 am | UPDATED May 18th, 2020 04:44 pm
Sponsored feature
Sacoor Brothers is an international "lifestyle" brand that offers a refined take on elegant day-to-day dress. With a classic yet contemporary aesthetic, the fashion has a timeless quality. For those seeking style that will last for generations and prefer a tasteful sophisticated look, this brand is a perfect fit.
Having established itself in the fashion industry over the last 20 years as a more affordable destination for tailoring and workwear, Sacoor is now internationally recognised, with stores in Portugal, United Kingdom, Spain, Belgium, Malaysia, United Arab Emirates, Kuwait, Qatar and of course Singapore.
Offering mens and a women's line with accessories and footwear, Sacoor focuses on natural, quality fabrics and sharp tailoring, which despite the classic silhouettes, have little tweaks and twists to modernise, keeping the collections fresh.
For the A/W 2013 Sacoor Brothers chose the actor Patrick Dempsey to be the face of the brand – a move I think we can all applaud! Having made the list of sexiest men many a time, he certainly has the looks but also defines that smooth, refined yet boyish charm that Sacoor embodies. For the S/S 14 collection, the insanely beautiful Irina Shayk joined Patrick Dempsey to be the face for the latest Sacoor Brothers' campaign. Charismatic and elegant, the two famous faces complement the essence and values of the Portuguese brand.
Sophistication and class will be the highlight for the new campaign which focuses on Rio de Janeiro and will bring a bossa nova touch to the new collection.
City Nomads are delighted to announce that the winner of their Sacoor Share the Passion competition is Vincent Lee Wee Ping who with 41 public votes on Instagram, stole the fashion show with his perfect take on casual preppy chic! (off to the Polo Club he goes!)
Many thanks to Sacoor Brothers who will reward Vincent with a $1000 voucher for putting together his winning look and to BeMyGuest, Singapore's new tours and activities website who contributed a 2 nights complimentary stay for 2 persons at Turi Beach Resort in Batam Nongsa, Indonesia, so Vincent can 'share the passion' (ooh la la!)
You can find the Sacoor Brothers store at Westgate, Unit: 01-32, 3 Gateway Drive, Singapore, 608532 and from the 1st of April the Raffles City Branch, having undergone refurbishment will open at #01-12, Raffles City, 252 North Bridge Road, Singapore, 179103.
BeMyGuest is one of the fastest-growing tours and activities booking platforms in Asia. Since 2012 they have been helping travellers discover a vast and constantly growing choice of unique travel experiences. They have it all; adventurous, thrilling, family friendly, wholesome, culturally enriching, romantic, rejuvenating, up close and personal with nature and more. To find out more click here.
---
Written by Heh Zee