Singapore Writers Festival 2018: The Ghost In Your Head Summons Praise For Its Haunting Performance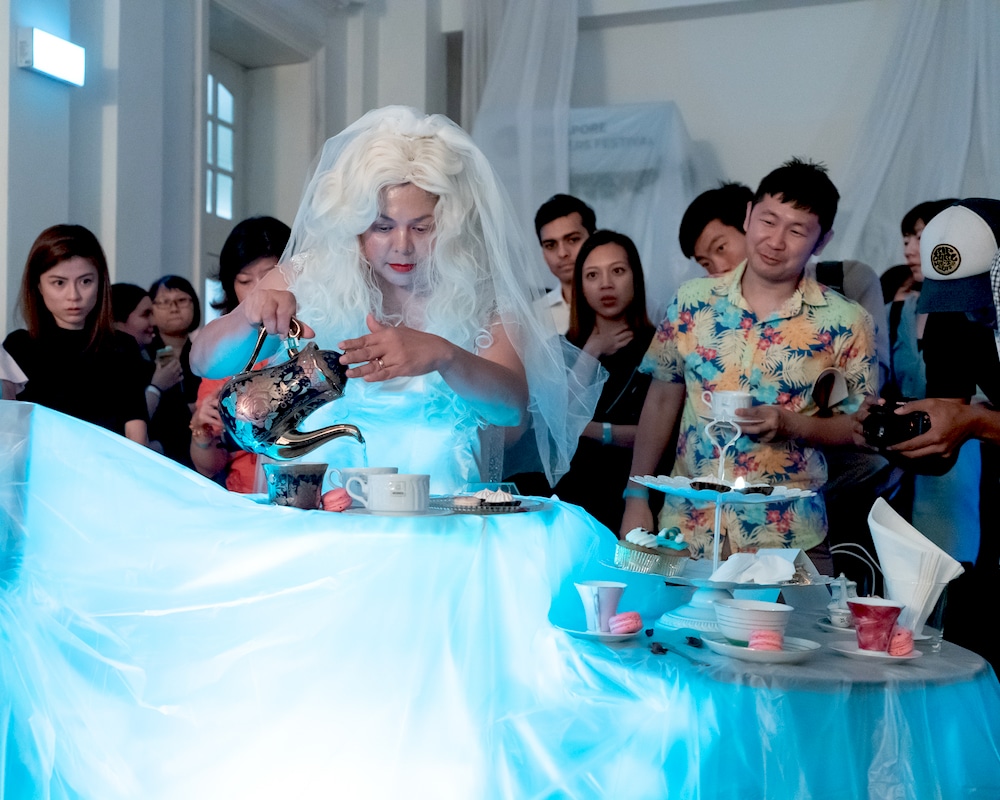 PUBLISHED November 13th, 2018 05:00 am | UPDATED May 18th, 2020 06:34 pm
Despite the conclusion of Singapore Writers Festival 2018, its series of thought-provoking events have more than left a lasting impression. Out of the festival's array of talks and programmes, what particularly stood out was The Ghost In Your Head. An immersive, unique experience that I've not quite come across before, The Ghost In Your Head was definitely one of the main highlights of this year's Singapore Writers Festival. 
Commissioned and produced by Global Cultural Alliance, The Ghost In Your Head was a multi-sensorial experience that included theatrical soundscapes, visual installations, and first-person conversations with actors. Set in The Arts House, each room had been transformed into other-worldly landscapes (or should I say mindscapes?) by laying bare the minds of brilliant writers.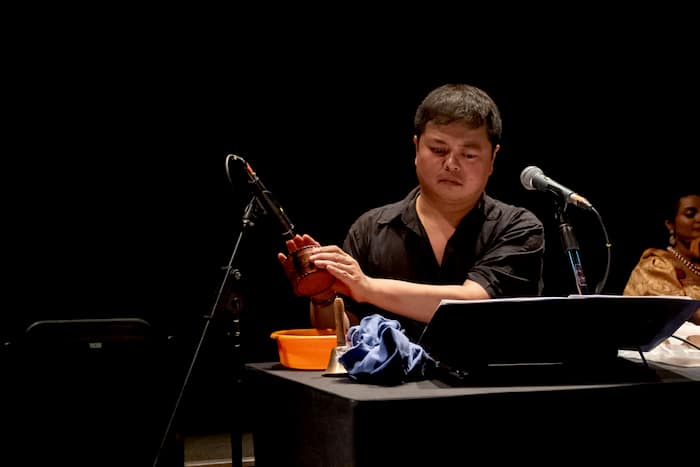 What particularly sparked my curiosity is the room which promised Lewis Caroll's whimsical Wonderland cakes. Have you ever seen Alice holding onto those "Don't Eat Me" cookies or mushrooms in the cartoon and wonder, why the heck did she eat them? Well, when I stepped into Miss Havisham And The Mad Tea Party, I found out.
The array of desserts lavishly spread out in front of me had accurately illustrated the fantastical dreamscape of Wonderland. I couldn't, for the life of me, resist reaching out for a crème brûlée macaron despite the sign "Eat Me If You Dare" right next to it. No regrets though, because the ondeh-ondeh flavored cupcake was to die for. If this was really Wonderland, then it was definitely worth shrinking or growing for.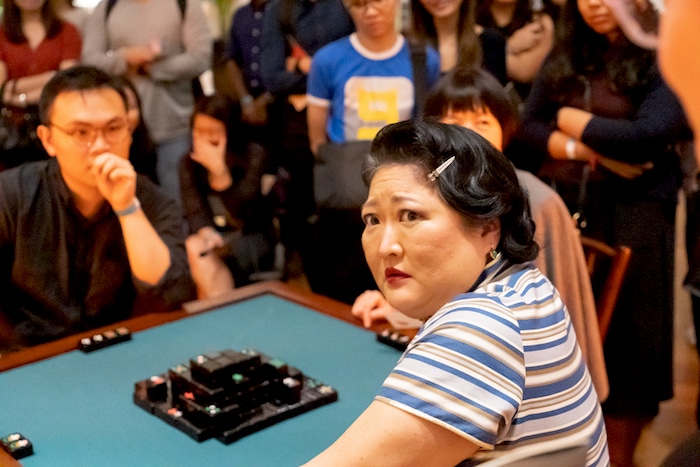 Some segments left you to simply spectate and take-in the experience. Such as the radio-performance piece entitled Dead Poets Society: Who Wants To Live Forever? Authors Mary Shelley and Pu Songling are sat down in a "radio" show to discuss the topic of eternal life. This segment not only proved to be a creative melding of soundscape and theatre but also a philosophical and poetic piece that picks at your brain. 
The segment entitled Your Darkest Secrets, Her Bare Answers, however, prises you away from the position of a spectator. Sharon Lim plays Eileen Chang, an influential writer from Shanghai in the early 90s. She invites members of the audience to play a round of mahjong with her while inquiring about your love life. The irony here is that Eileen Chang is also well-known for her multiple failed marriages; nevertheless, I received a very poetic (albeit impractical) word of wisdom.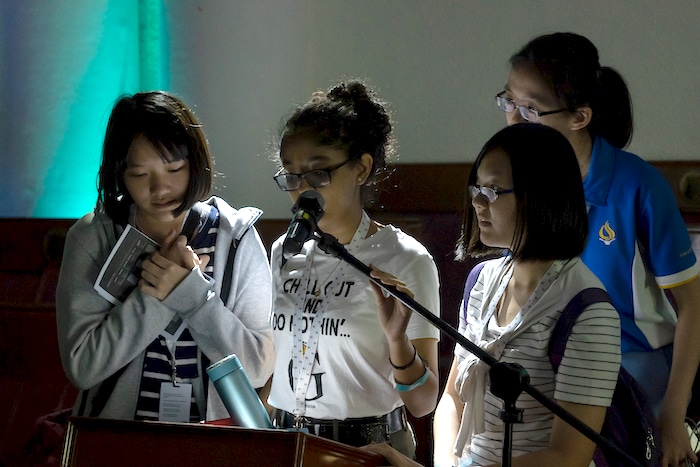 Living up to its name, The Ghost In Your Head leaves you feeling possessed. The event had completely encaptured me, which I only hope it had similarly done to other attendees. Singapore Writers Fest continues to evolve and pioneer innovative ways to inculcate a deeper appreciation for the literary arts, and we look forward to more events channelling precisely the same spirit at future editions.
---
Top image: Miss Havisham and the Mad Tea Party, a dramatic encounter with cakes. Photo courtesy of Singapore Writers Festival.