The Ultimate Guide to Men's Suits in Singapore: Where to Get A Ready-To-Wear, Made-to-Measure, or Bespoke Piece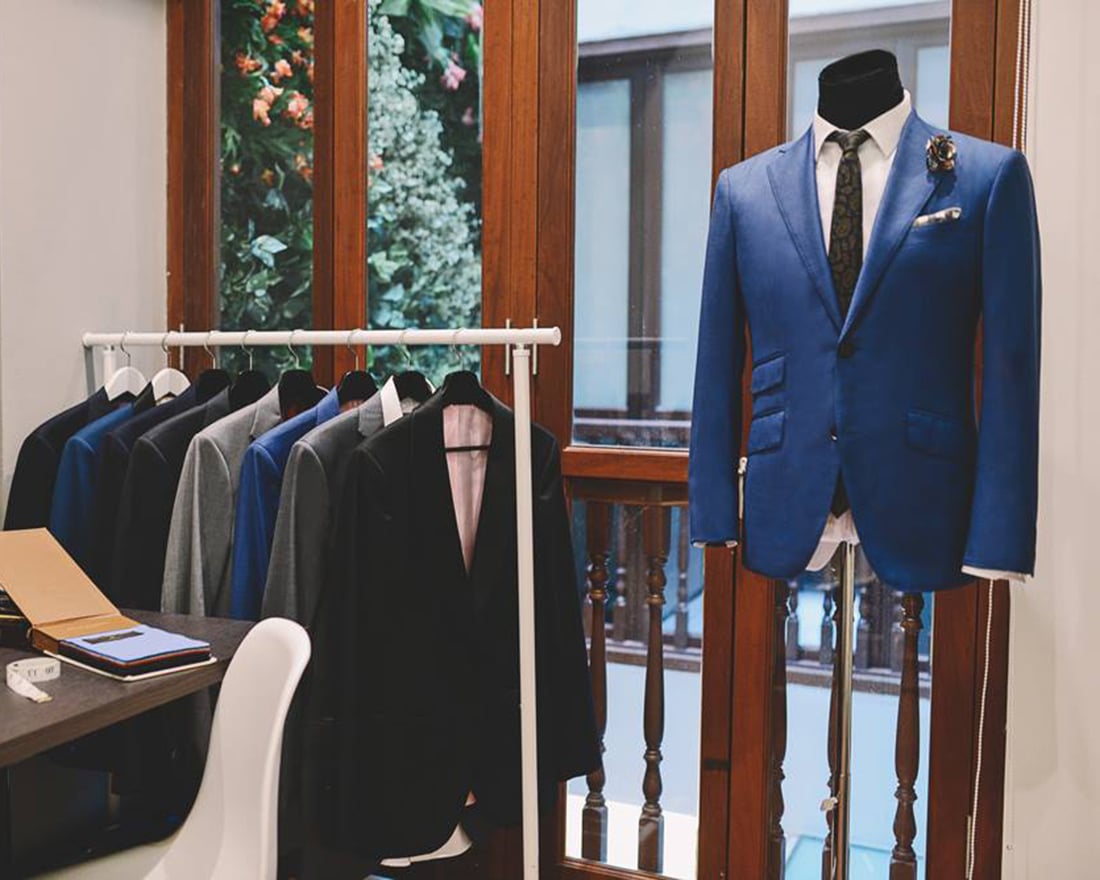 PUBLISHED April 8th, 2020 05:00 am | UPDATED May 18th, 2020 04:43 pm
While we're fully on board with Galahad's (Colin Firth's character in Kingsman) believe that "manners maketh man", we also believe that clothes, especially a well-fitting suit, say a lot about a man. Sure, Singapore might be hot and humid, but that's no excuse since you're not going to parade around in the sun all day. Here's what you should know before getting your first proper suit – and no, that baggy black set you bought on sale for your school presentation doesn't count.
Suiting Options
Ready-to-wear
Altering a suit off the rack is the next best alternative if you're not ready to go down the professionally tailored route. However, this cheap(er) and faster option is more suited to people with bigger built as there are more fits that cater to them. Those on the smaller side might find that even the smallest size can be too broad in the shoulders – one thing that can't be altered. Sleeve length, circumference, jacket length and width can be adjusted when brought to a good alterer or tailor.
Speciality stores like Suitsupply and Suit Select offer on-the-spot alteration and customisation for a small fee.
Made-to-measure

The entry or mid-level option of professional tailoring, this is the recommended choice when it comes to your first suit. Tailors offering this service will provide a generous amount of customisability, as well as their keen eye, expert opinion, and extensive knowledge. MTM suits are made according to your key measurements, and take between four to six weeks to complete. These may be machine-sewn or hand-sewn, with some tailors offering one or two fitting sessions in between.
Bespoke
Warning: once you go bespoke, you never go back. This tier of suit-making involves a very high level of craft with complete customisation from the initial-to-final stitch. Involving a minimum of three visits – the first consult, a fitting, and a forward fitting for final additions – bespoke suits take any where from two to three months as the patterns and canvases are cut from scratch according to every nook and cranny of your body. Needless to say, this is the most costly option.
What To Look Out For
Fabric
The most common fabric types for suits are Wool (these can be woven in a number of ways, producing flannel, tweed, gabardine, and fresco cloths), Linen (far more casual and porous than wool, ideal for Singapore's climate), and Cotton (moves and breathe well but tend to crease easily, thus looking less 'luxurious'). Wool-polyester blends are also common.
Fit
Shoulder pads should end with your shoulders right at the joint, and arms should fit comfortably without being baggy or too tight to move about. The ends of the sleeve should be even with your wrist bone, and with your arms at your sides, your knuckles should be at the same level as the bottom of your jacket's length.
For your trousers, half an inch to one inch of break (stacking against your shoes) is ideal, although some may prefer no break at all. As for the torso, your flat hand should easily slip under your suit and tug just a little with a clenched fist.
Also read: The Do's & Don'ts of Buying Men's Suits Online
Details
Depending on your tailor, you may be offered a varying amount of customisation. There are two types of lapels (the 'flap' that extend from the collar to your navel) available: the traditional notched lapel (commonly seen on business suits) and the more modern peaked lapel (think tuxedos, double-breasted jackets and long coats).
Vents (the slit at the back of the jacket) are either single (one at the center) or double (one on each side). Both styles are equally classy, but double vents put more emphasis on your behind.
While most suit jackets are seen in a two-button style, one-button suits add the illusion of height and has a 'slimming effect'. In contrast, three-button suits look literally more buttoned up and stiff, and are best worn by very tall men.
Speaking of buttons, those on quality suits are usually horn, bone, or mother-of-pearl. Opt for dark colours like navy or black for more formal and darker suits, and brown ones for versatility. The lighter and paler the button, the more casual it is. If you're tailoring an entry level suit, do indicate your preference (with an additional fee) or you'll just be given plastic ones.
Where to Buy Suits in Singapore: Made-To-Measure & Made-To-Measure Tailors
Ready to make your first professionally tailored suit? Check out some of Singapore's best, according to affordability:
Edit Suits Co.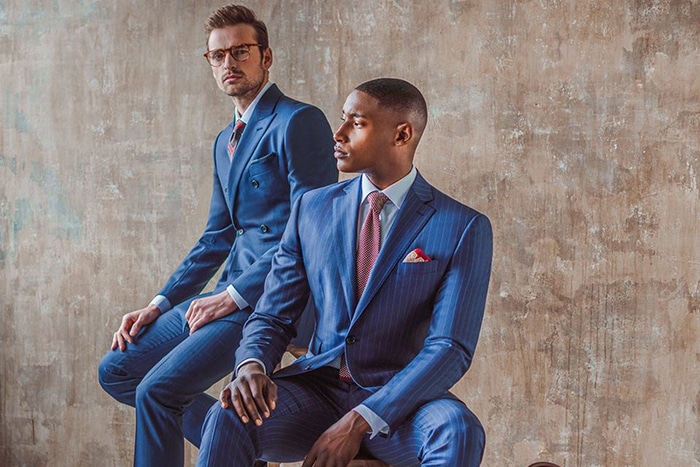 Edit Suits combines a personal shopping experience with the convenience of online re-orders. By offering perfectly fitting made-to-measure suits with a modern cut and high-quality European fabrics (think Loro Piana, Dormeuil, Holland & Sherry, Vitale Barberis Canonico, and Ermenegildo Zegna) at off-the-peg prices, they've now become one of Singapore's biggest made-to-measure tailors. Whether you're looking for business suits, chinos, a three-piece wedding suit, a tuxedo, or tailored shirts, they got you covered. Plus, their fit guarantee makes ordering from them risk-free.
Price for 2-piece suit: S$499 onwards
Edit Suits Co. is located at Level 2, 35A Duxton Rd, Singapore 089499, p. +65 3158 3926. By appointment only.
Mr Gentleman

No time to head down to the tailor? Singapore's travelling stylists Gary Ong and Jonathan Wong give you the luxurious convenience of getting measured and fitted at your own home or their flagship showroom. Just like in a brick-and-mortar store, you have a full range of customisation options as they get to know your needs and requirements personally. Outsourcing their suit production to tailors in the region allows for surprisingly premium quality work at highly reasonable prices.
Price for 2-piece suit: S$590 onwards
Make an appointment with Mr. Gentleman at [email protected] or visit their flagship showroom at 77 Kampong Bahru Rd, #02-02, Singapore 169376, p. +65 9876 8376.

Q Menswear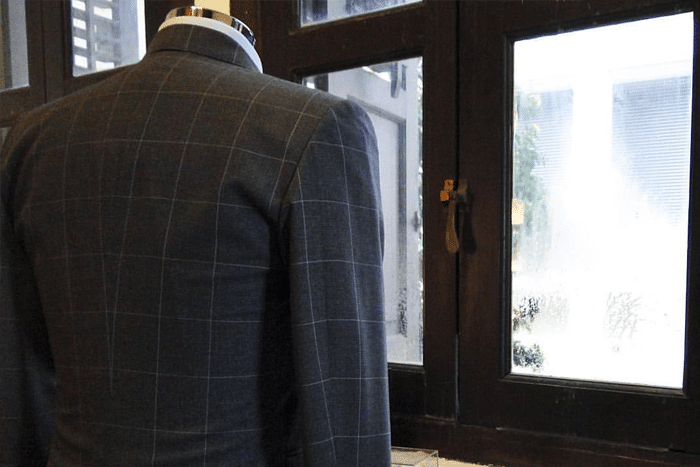 Founded by menswear designer Han San, Q Menswear focuses on bespoke suits, shirts, and shoes, and have since evolved to a lifestyle retailer brand that offers accessories, travel goods, and grooming kits for men. Q Menswear tends to veer towards the Italian style, featuring a softer slim cut, natural shoulders, smaller armholes and use of lighter fabrics which makes a jacket more natural; taking old sartorial rules and gentlemen's dresses codes and applying them to today's trends.
Price for 2-piece suit: $870 onwards
Q Menswear is located at Chinatown Complex, 116A Telok Ayer St, Singapore 068585, p. +65 6636 6939. Open Mon-Fri 11am – 7.30pm, Sat 11am – 3pm.
Meiko Tailor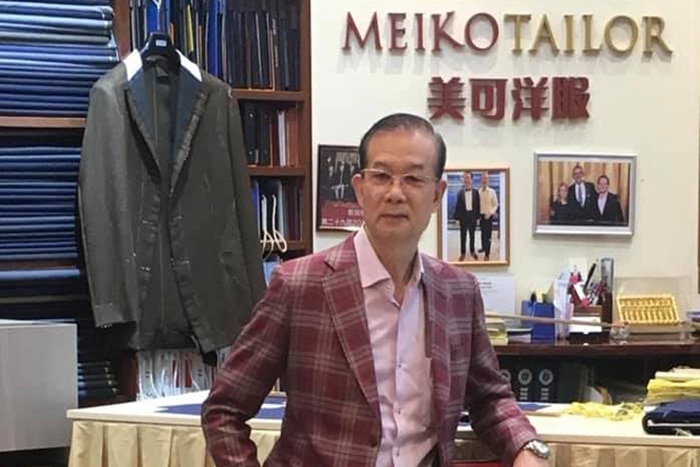 With Master Tailor and founder Mr Chung's experience of over 50 years, it's no wonder that Meiko Tailor remains as one of Singapore's finest tailor establishment. To this day, every bespoke suit is handcrafted in-house from start to finish to maintain consistency and quality. And because of this, their lead time is significantly shorter, ranging anywhere between one to two weeks. Meiko Tailor carries a wide variety of premium fabrics from established mills, such as VBC, Holland & Sherry, as well as Loro Piana's Zenit fabric which only a handful of tailors in Singapore carry – a testament to Meiko's credibility.
Price for 2-piece suit: S$990 onwards
Meiko Tailor is located at Pan Pacific Singapore, 7 Raffles Blvd #02-01, Singapore 039595, p. +65 6386 9309. Open Mon-Fri 10am – 8pm, Sat-Sun 12pm – 7pm, 12 Marina View, Asia Square Tower Unit 02-17, Singapore 018961, p. +65 6386 9309. Open Mon-Fri 10am – 8pm.
The Prestigious Bespoke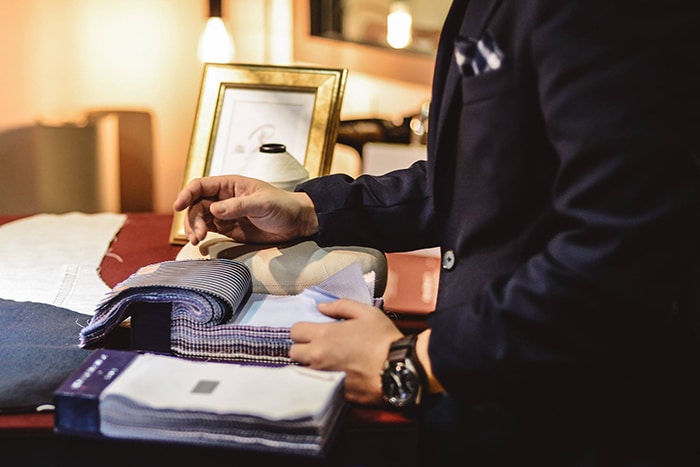 Lock in a bespoke experience with The Prestigious Bespoke to witness a full-scale atelier operation with all suits crafted on-premise. The showroom-atelier is helmed by a team of top graduates from esteemed fashion colleges, nurtured by Master Tailor and university lecturer Thomas Wong himself. Recreating the Saville Row experience, a dedicated tailor will personally undertake every step of your commission.
Price for 2-piece suit: S$1200 onwards
The Prestigious Bespoke is located at 62B Boat Quay, Level 3, Singapore 049850, p. +65 6803 6715. Open Mon-Fri 10am – 6pm, Sat 10am – 5pm.
CYC Made To Measure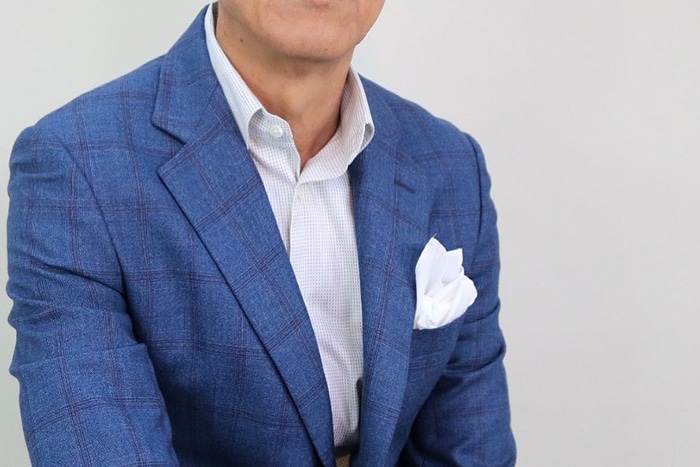 Having dressed the likes of our late Minister Mentor Lee Kuan Yew and current Prime Minister Lee Hsien Loong, you can rest assured knowing that they have rightfully earned their stellar reputation as Singapore's finest made-to-measure tailor. At CYC, each customised suit is seen as a made-to-measure piece of art, tailored with top of the range imported materials, exceptional craftsmanship and the utmost attention to the customer's preferences.
Price for 2-piece suit: S$910 onwards
CYC Made to Measure is located at 13 Stamford Rd, #01-12/13/14 Capitol Piazza, Singapore 178905, p.+65 6336 3556. Open daily 11am – 8pm, 1 Fullerton Square, #01-06, Singapore 0491781, Fullerton Square, #01-06, Singapore 049178, p. +65 6538 0522. Open Mon-Fri 10am – 7pm, Sat 10.30am – 5pm.
KayJen Dylan

What was once a one-man operation is now KayJen Dylan (KJD), a collective between co-founders Dylan Chong and Matthew Lai. While Lai runs the made-to-measure business under KJD, Dylan & Son is the bespoke line. Younger customers are the target market here, what with Matthew's modern contemporary style, opting for minimalist and simplistic designs. At KJD, classical menswear tailoring meets trendy fashion styles and cuts.
Price for 2-piece suit: S$1500 onwards
KayJen Dylan is located at 120 Telok Ayer St, Singapore 068589, p. +65 6221 1852. Open Mon-Fri 12pm – 8pm, Sat 12pm – 5pm. Closed Sun. By appointment only.
Dylan & Son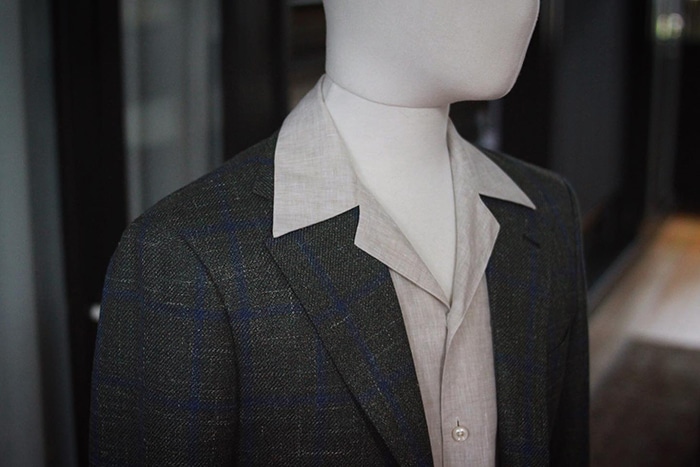 Creative director and designer Dylan Chong heads this sleek bespoke boutique in the heart of the CBD, taking the traditional definition of a haberdashery and turning it on its head. Counting designers such as Junya Watanabe and Kim Jones as inspirations, Dylan regularly brings in limited edition fabrics in interesting colours while still maintaining a clean aesthetic. The descendant of pre-existing Oriental Tailor Shop along Lau Pa Sat, this shop is well-built upon decades of quality workmanship and meticulous service.
Price for 2-piece suit: S$2600 onwards
Dylan & Son is located at 147A Telok Ayer Street, Singapore 068606, p. +65 6221 1852. Open Mon-Fri 11am – 7.30pm, Sat 11am – 3pm.
Kevin Seah Bespoke

Kevin Seah's bespoke boutique is strongly reminiscent of a British gentleman's club, making you fall in love with the place before you even get to business. Knowledgeable and passionate about the craft, Kevin is without a doubt one of the finest bespoke tailors in Singapore and the region. With possibly the largest selection of fine shirting and suiting fabric in Singapore sourced from Italy and England, Kevin Seah Bespoke also stocks shoes from quality brands like Gaziano & Girling and Edward Green, so you know what to pair your suit with.
Price for 2-piece suit: S$3000 onwards
Kevin Seah Bespoke is located at The Mill, 5 Jalan Kilang #03-01, Singapore 159405, p. +65 6532 2018. Open Mon-Fri 11am – 7pm, Sat 12pm – 5pm, by appointment only.
Top Image: Edit Suits Co.