The Weekly Grub: 5 Things To Eat & Drink in Singapore This Week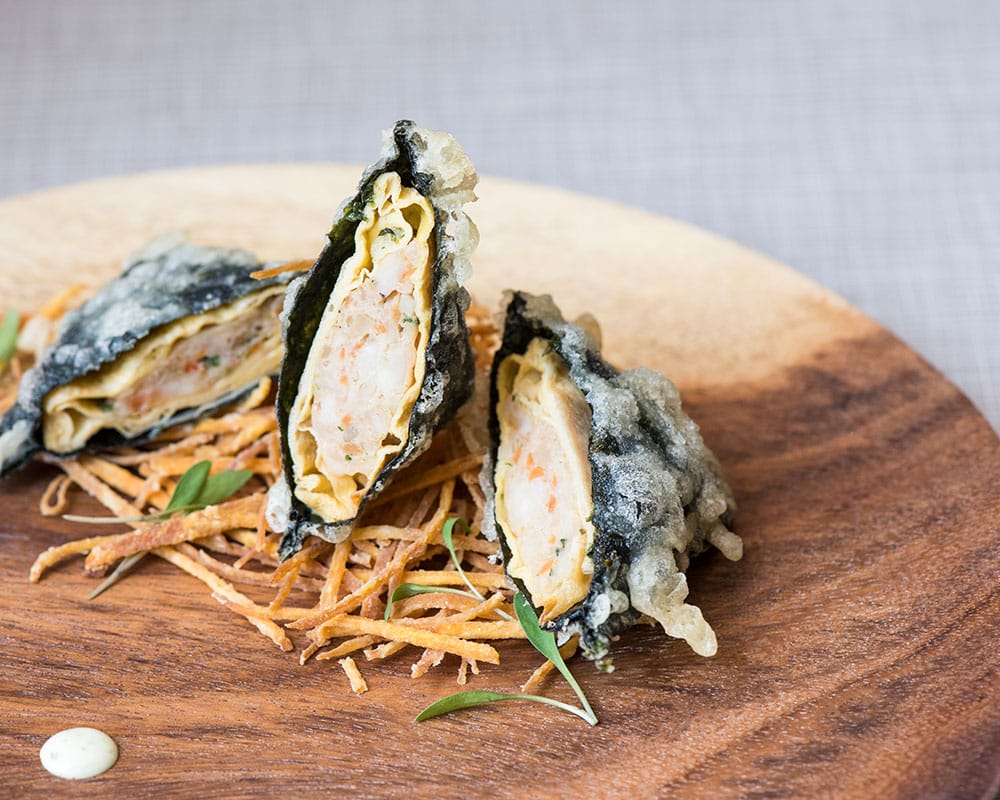 PUBLISHED November 22nd, 2017 06:00 am | UPDATED May 18th, 2020 04:24 pm
This week, feast on a refreshed Italian menu and a unique six-course dinner created for a special cause. Those travelling soon, keep an eye out for a series of experimental new whisky by Glenfiddich at DFS. Early next week will also see gourmet kebabs from the UK here during a two-day pop-up at Fat Prince. And if you happen to have a child turning two this year, take a shot at having a fully catered birthday party for the littlie!
Dining With A Conscience at SPRMRKT Kitchen & Bar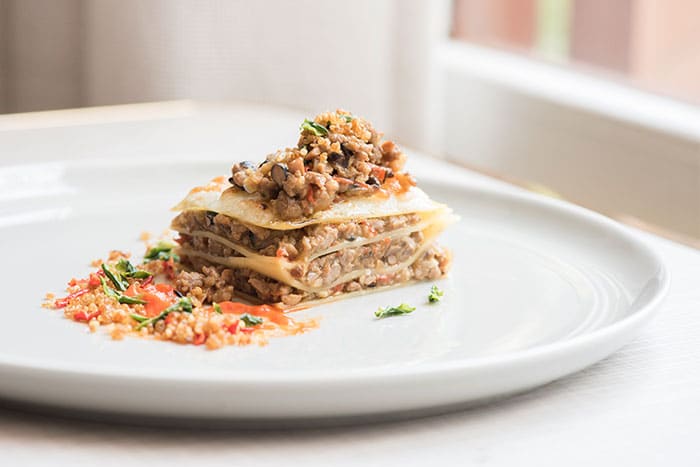 ChopeDeals: Save 5% off at SPRMRKT @ STPI
Feast for a good cause at the second installment of SPRMRKT's annual community and social support initiative "Dining with A Conscience". This edition will showcase the work of special needs photographer Isabelle Lim, paired with a special six-course menu ($188++) created by executive chef Joseph Yeo and team. Featuring dishes inspired by Isabelle's experiences with food while growing up with Nager Syndrome, dishes such as "Xiao Long Bao" Consommé Royale and "Black Bean Beef Hor Fun" Lasagne take the centre stage at SPRMRKT Kitchen & Bar on 25 and 28 to 30 November 2017. Isabelle's photo essay 'Living with Grace', created with her cousin Tham Yin May and focusing on her grandmother, can be viewed at Here\Now in SPRMRKT Daily, just below the restaurant. All proceeds will go to the TODAY Enable Fund, which enhances education and employment prospects of people with disabilities and of which Isabelle is a beneficiary.
Dining With A Conscience is happening Saturday and Tuesday to Thursday, 25 and 28 to 30 November 2017, at SPRMRKT Kitchen & Bar, 41 Robertson Quay, #02-01 STPI – Creative Workshop & Gallery, Singapore 238236. The dinner is priced at $188++ per person; call +65 9736 4170 or email [email protected] to reserve.

Glenfiddich Experimental Series 2017: Project XX and The IPA Experiment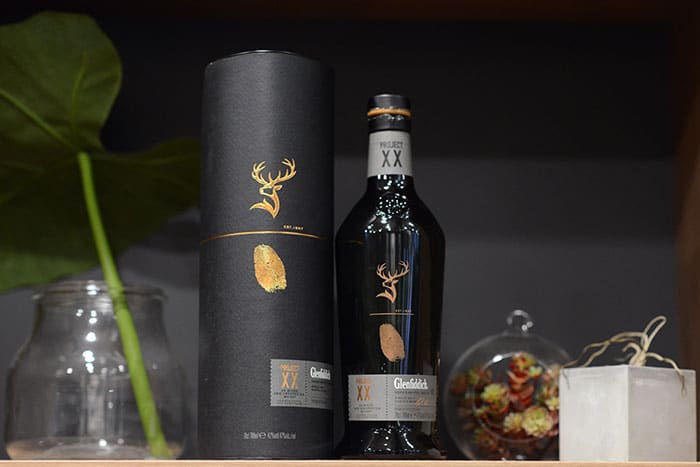 Founded in 1887 and still family owned, Glenfiddich is one of the household names when it comes to single malt whisky. 130 years on, the distillery is looking to push boundaries with the new Glenfiddich Experimental Series. The first two bottles in the series are The Glenfiddich IPA Experiment ($81) and the Project XX (pronounced '20', $90). The former is the first single malt whisky to be finished in India Pale Ale (IPA) oak casks, bringing to the fore a sweetness bearing subtle flavours of hops, while Project XX blends 20 single malts into one whisky, developed by Glenfiddich malt master Brian Kinsman on the recommendation of 20 whisky experts from 16 countries.
Pick up both bottles now at DFS Singapore Changi Airport, and will be rolled out across the Travel Retail channel in 2017. A Travel Retail exclusive packaging format is planned for 2018.
Fat Prince x Le Bab: Modern Kebabs in a Two-Day Pop-up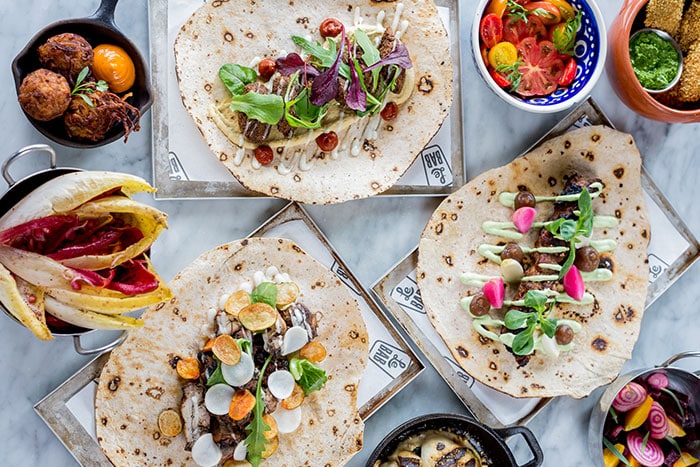 For two days only, Middle Eastern dining house Fat Prince welcomes British modern kebab specialist Le Bab for a pop-up with a specially curated lunch and dinner menu. Bringing his creations to the Peck Seah Street joint is the London restaurant's head chef Manu Canales, where popular dishes such as the Le Bab Bhajis (braised lamb shoulder, beef shin, friend onion, chilli mayonnaise) and the Paneer Kebab (beetroot coconut puree, curry mayonnaise, crispy onion rings) will make an appearance.
The Fat Prince x Le Bab pop-up is happening Tuesday and Wednesday, 28 and 29 November 2017, 11.30am – 2.30pm and 6pm – 10.30pm, at Fat Prince, 48 Peck Seah Street, Singapore 079317, p. +65 6221 3683.
Deliveroo Turns Two: Win Free Catering for Your Child's Second Birthday Bash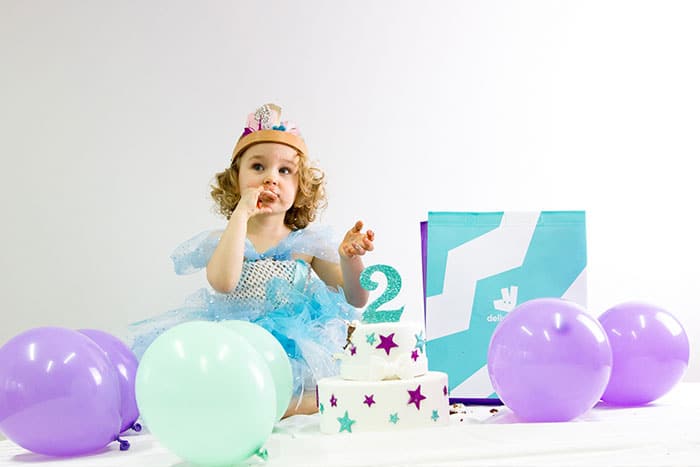 Toddlers turning two could do with a celebration with free food – then again, who couldn't? In the light of Deliveroo's second anniversary, the food delivery service is offering free catering for the birthday parties of a few lucky kids turning two (now through 15 December 2017). Join the contest by sending a request with the date of your party, its location (including street name and city), child's name and birthday date, number of guests, and party theme via email to [email protected], and you might just be the one feasting for free.
Plan your child's second birthday party and send the request via email to [email protected] with the necessary information for a chance to win. Promotion is only available within Deliveroo's area of operation. Winners will be picked at random and notified via email.
Jamie's Italian New Seasonal Menu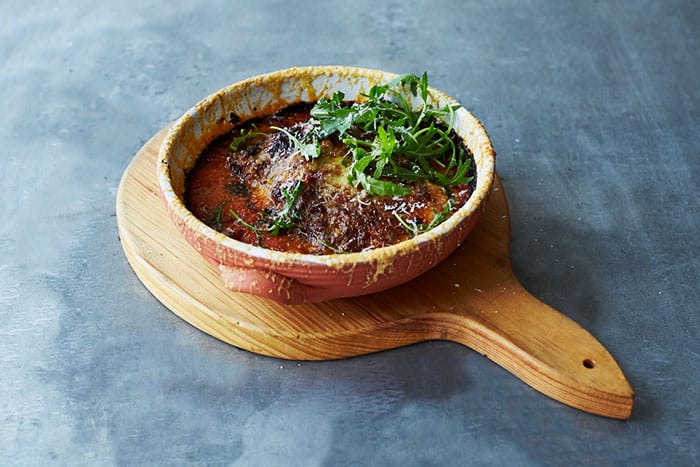 ChopeDeals: Save 5% off at SPRMRKT @ STPI
More Italian classics get a contemporary twist at Jamie's Italian, with new menus at both VivoCity and Forum The Shopping Mall to bring in the season of feasting. Begin with appetisers to share like the Garlic & Chilli Prawns cooked in garlic and butter with ciabatta bread, before going for the mains, including the Oxtail Lasagne (12-hour slow-cooked oxtail, Chianti ragù, pasta, béchamel, mozzarella, parmesan cheese) and Italian Fish & Chips of beer-battered sea bass. Jamie's Italian VivoCity offers outlet exclusives as well – the Seafood Risotto and Caramel Pecan Pie are two such highlights.
Try the new menu at Jamie's Italian, 1 Harbourfront Walk, #01-165/166/167 VivoCity, Singapore 098585, p. +65 6733 5500, and 583 Orchard Rd, #01-01/04 Forum Shopping Mall, Singapore 238884, p. +65 6655 7676. Opens Sun-Thu 12pm – 9pm, Fri-Sat 12pm – 10pm (VivoCity); Sun-Thu 12pm – 10pm, Fri-Sat 12pm – 11pm (Forum).
(VivoCity)
(Forum)
Top image: Beggar's Purse, SPRMRKT Kitchen & Bar