Theatre Review: Singapore's Legally Blonde The Musical Proves Blondes Do Have More Fun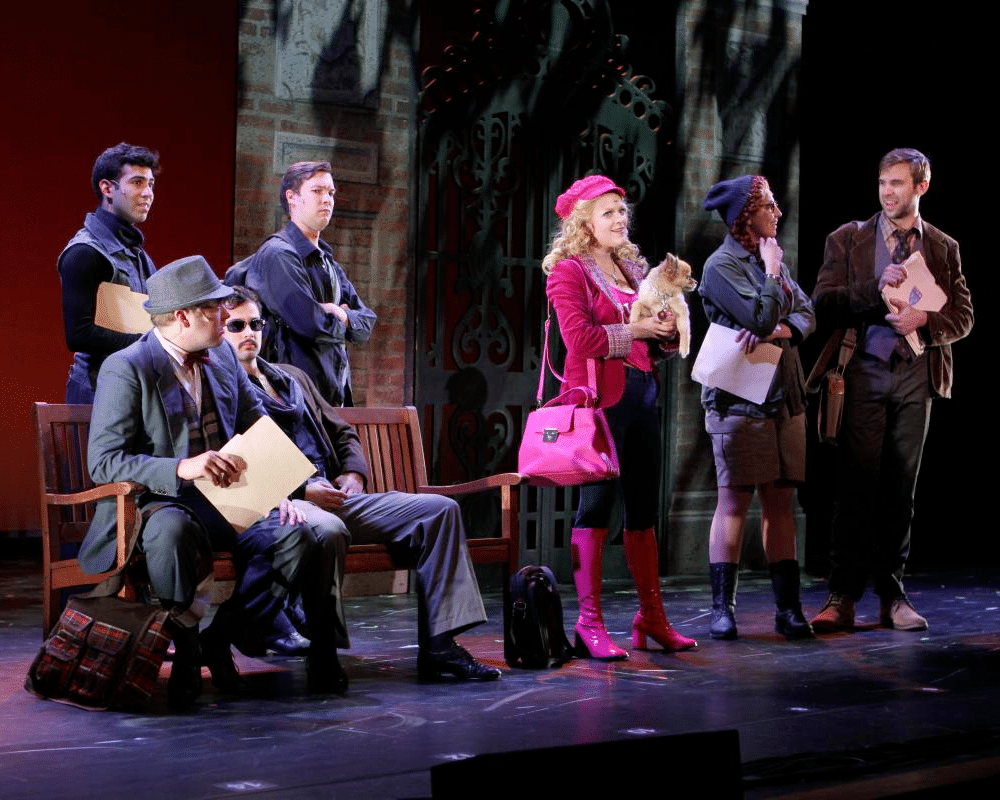 PUBLISHED May 14th, 2018 09:11 am
Unapologetically frivolous with copious amounts of fun, the Singapore run of Legally Blonde The Musical this month makes for an enjoyable night at the theatre. What feels like a heavily caffeinated high throughout, this high energy musical will leave you giddy with joy and optimism by the end of the night.
Based on the 2001 hit movie Legally Blonde starring Reese Witherspoon, this movie-turned-musical features a lively score with catchy lyrics by Laurence O'Keefe and Nell Benjamin. Legally Blonde The Musical first opened on Broadway in 2007 and won the Laurence Olivier Award for Best New Musical for its original West End production in 2011.
The musical follows Elle Woods, a naive sorority girl, as she is brutally dumped by her boyfriend Warner Huntington III, and how she resolves to get him back by following him to Harvard Law School. Despite initially struggling in her new environment, Elle thrives in the end with a little help from her friends Paulette, her loveable manicurist who has a thing for all things Ireland and Emmett Forest, the cute teaching assistant who Elle eventually falls for. It cannot end on a more positive note with Elle becoming valedictorian and finding love.
Maris McCulley plays the incredibly charming and equally attractive Elle, who hardly has a break between numbers and yet somehow manages to sustain an unrivalled level of energy (spoiler: it must be the Red Bull). With a commanding presence, she carries the musical with her vocal prowess and uncompromising stage presence. She nails heartfelt numbers like 'Serious' and 'Legally Blonde' and moves me with her powerful chops and superb acting. There's no doubt that Elle is not an easy character to play, and McCulley does it with a confidence that would convince even the most devout Witherspoon fans.
Warner played by Mark LaDuke gets an honourable mention for a heavy dose of cheesy 90s boy bands feels that he emits in his duet of 'Serious' with McCulley. It's a shame that he does not have any other numbers to reignite that passion for, you know, cheese, that has laid dormant for far too long. The Emmett role gets more stage time adding depth to his relationship with Elle. Played by Jayson Speters, 'Chip On My Shoulder' is a catchy number and gives background to Emmett's character.
While the general singing was decent, the dancing was on another level. With expert choreography by Bob Richard, the cast made all the right moves in this musical. The number that impressed me the most was 'Bend And Snap' where that iconic move to get the attention of straight men gets brilliantly incorporated into what I think is the show's best dance routine. The dancers are on point without a foot out of line, and it looks like so much fun it's almost an open invitation for you to join in. Another dance highlight that is completely unnecessary yet entirely welcomed is the modified version of a Riverdance that both Paulette and her beau, the overtly good-looking Irish UPS man lead. It's got some seriously fancy footwork going on.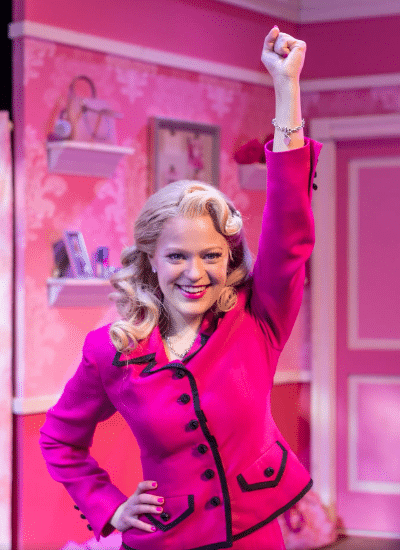 There are several interesting new elements the musical incorporates that add colour to the familiar storyline and makes it relevant to the changing times. The strong female empowerment theme in the movie is taken up a notch in the musical with a Greek Chorus as constant cheerleaders propping other female cast members up.
This female unity is a recurring theme with Vivian, Warner's fiancee after he dumps Elle and hence Elle's mortal enemy being the one to ultimately convince Elle to not give up law school. When Elle gets down on bended knee to propose to Emmett, you can't help but feel a tinge pride having watched Elle blossom from a bimbo to bo$$.
When the opening number is 'Omigod You Guys' and there's an LED screen with emojis coming at you, it's hard not to lose yourself to the glitzy and ditzy world of Legally Blonde. It goes deeper with not so subtle messages of female empowerment and the importance of being true to yourself coming through as loud and clear as the Greek Chorus. Plus, gush when canine cuties Bruiser Woods and Rufus (Paulette's dog) make a brief appearance.
Legally Blonde The Musical is happening from now till 20 May 2018 at Sands Theatre, Marina Bay Sands. Tickets are priced from $65 to $195, available here.