Bourbon Business: 10 Questions with Adam Harris, Beam Suntory's American Whiskey Ambassador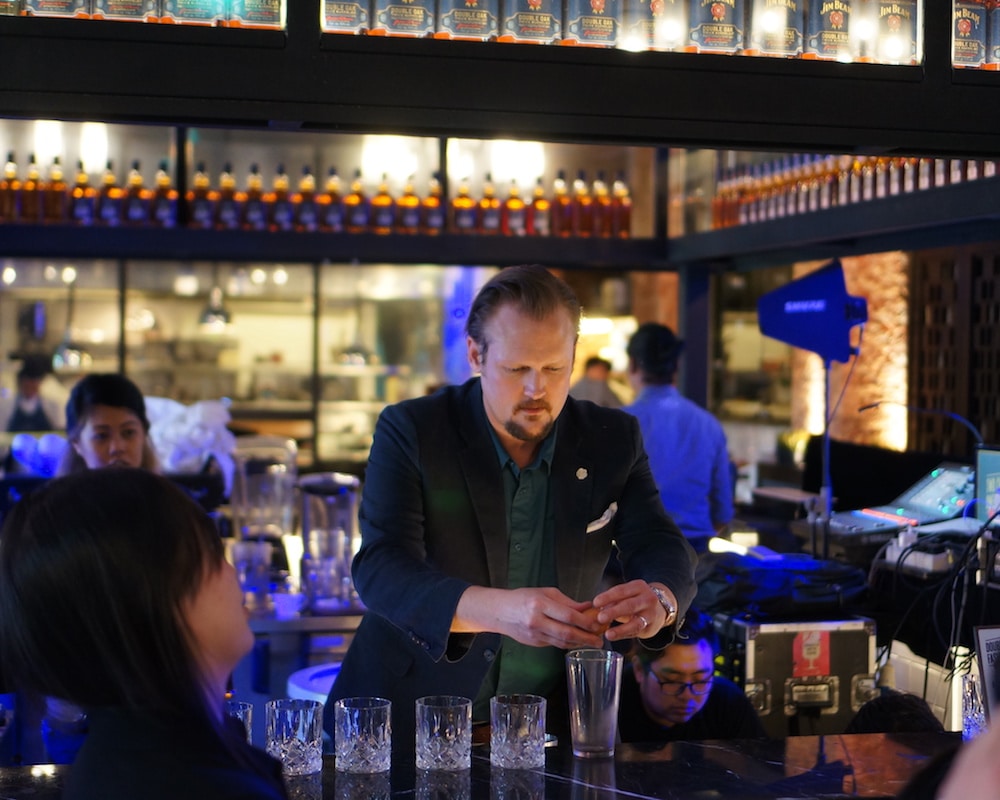 PUBLISHED April 7th, 2017 03:40 pm | UPDATED May 18th, 2020 04:55 pm
We're familiar with the supremacy of single malt Scotch whisky, but most of us are still clueless when it comes to American bourbon and rye whiskey, even though the bourbon category is growing and significantly outperforming the growing Standard Whisky category globally over the past five years.
Beam Suntory is the world's third largest premium spirits company, and you'll find in its portfolio some of the best and most recognised names in bourbon like Jim Beam, Maker's Mark, Knob Creek, and Baker's. Thus, being Beam Suntory's Ambassador for American Whisky is definitely an enviable job; but it's no easy task. Bour-bon vivant Adam Harris has been with Beam Suntory since 2006 and recently won the 2017 Whisky Magazine "Icons of Whisky America" American Whiskey Ambassador of the Year. The Governor of the Commonwealth of Kentucky also named Adam a Kentucky Colonel in 2010 for his contributions to the state.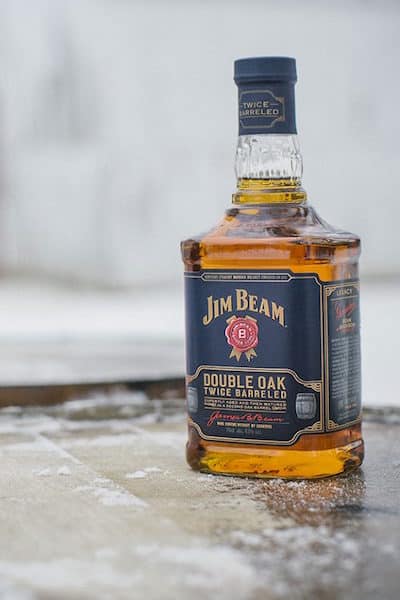 Adam was in Singapore recently to launch the highly-anticipated Jim Beam Double Oak. A permanent addition to the Jim Beam family, it features Kentucky Straight Bourbon matured twice in American charred-oak barrels for a smoother, more nuanced dram with aromas and flavours of vanilla, oak, caramel and toffee. We spoke with Adam about why his job isn't actually that glamourous, the best way to enjoy Jim Beam Double Oak, and the international growth in consumption of bourbon:
Hi Adam! Tell us more about yourself – how did you develop a love for American Whiskey? And how did you end up having an enviable job like American Whiskey Ambassador?
Like a lot of Ambassadors, I got my start as a bartender. I was working in Manhattan and was always a bourbon man so I was able to use my position to talk about bourbon and recommend bourbon cocktails to guests and discuss flavors as well as the little bit of history and process that I knew (or thought I knew) at the time. After many years of embracing that life and increasing my passion for the category, Maker's Mark heard of me through the grapevine and were hiring an Ambassador position for NYC. They asked me if I wanted to work for them and that's how it all began – I became a Bourbon Ambassador.
To this day, it may be the only time my reputation has ever caught up to me in a positive way. I worked specifically for Maker's Mark in New York and Austin for the next six years and have spent the last four plus years representing our entire American Whisk(e)y portfolio at Beam Suntory across the country and a little bit internationally.
What exactly does being an American Whiskey Ambassador entail?
In addition to some exciting travel and trips to Southeast Asia, there are happy hours, tastings, dinners, parties and other fun things that are really important to growing brands the right way. There are also a lot of things that aren't so glamorous going on behind the scenes. First of all, you always have to be developing interesting material and programming that keeps people engaged so there's brainstorming and development going on all the time.
Then, there is a lot of desk work as well. There are event recaps that have to be done, emails to answer and you have to account for all the fun you're having out there so you have to keep your expenses tidy and in order. There are also conference calls with local teams, regional teams, brand teams, PR and agency teams that can keep you pretty busy when you're not working in market as well. Put that all together with in-person meetings throughout the year and managing your own calendar can be a job in itself.
Besides the increase in production of good quality bourbon, why do you think there's an increasing appreciation for bourbon globally?
I think the rest of the globe is finally catching on to the fact that bourbon is consistently ranked amongst some of the best whisky in the world. Our bold flavors, history and provenance are unique to our whiskey and I think whisky drinkers appreciate our authenticity.
It's your first time in Southeast Asia, what do you hope to learn about the American whisky scene here?
I'm excited to hear what people think of our bourbon. I know single malts and blends have long been the favorite styles of the region so I'm curious as to how people appreciate our flavor profile – vanilla, caramel, spice, oak. Also, I can't wait to visit some of the cocktail bars in Singapore to see and taste how the top bartenders are integrating local flavors with our bourbon and how their guests are reacting.
The Jim Beam Double Oak is twice matured in charred American white oak barrels. How do you think that pushes the boundaries of bourbon production?
It really doubles down on all the traditional bourbon flavors. I like to call it "extra-bourbony bourbon", and if you like bourbon I think that's a good thing.
What's the best way to enjoy Jim Beam Double Oak?
The great thing about Double Oak other than its full flavor, is its versatility. It tastes great neat, on the rocks or in a classic Old Fashioned.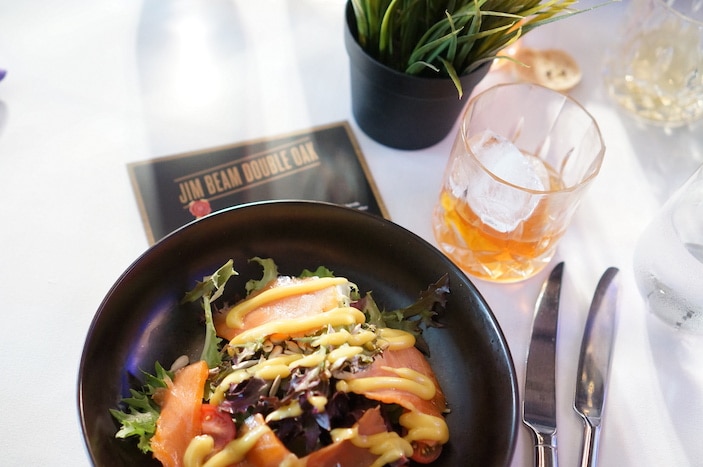 Bourbon seems to be the most popular variant of American whiskey (over its rye, malt, or corn cousins). Why and how do you think that happened?
The flavors of bourbon are appealing to most people. Sure, it's a bold flavor but the nuances are sweet, spicy, nutty, oaky. There are entire worlds of taste inside every sip. I also believe bartenders deserve a huge amount of credit for bringing bourbon back into mainstream popularity. Think about the first time you went to a real cocktail bar in the last 15 years, what did you drink? Was it an Old Fashioned, a Manhattan? Odds are, it was (I know it was for me), and odds are it was made with Bourbon. In my opinion, bartenders have been amazing champions for Bourbon and American whiskey.
What's next for Adam Harris, and what's next for American whiskey at Jim Beam?
It's a very exciting time in the American Whiskey business right now. I think we'll continue to deliver full flavor products with exciting innovations along the way and I hope I get to continue along for the ride for a long time.