Eye Candy: We Talk Personal Finances in These Covid-19 Times with Rohith Murthy, Founder of SingSaver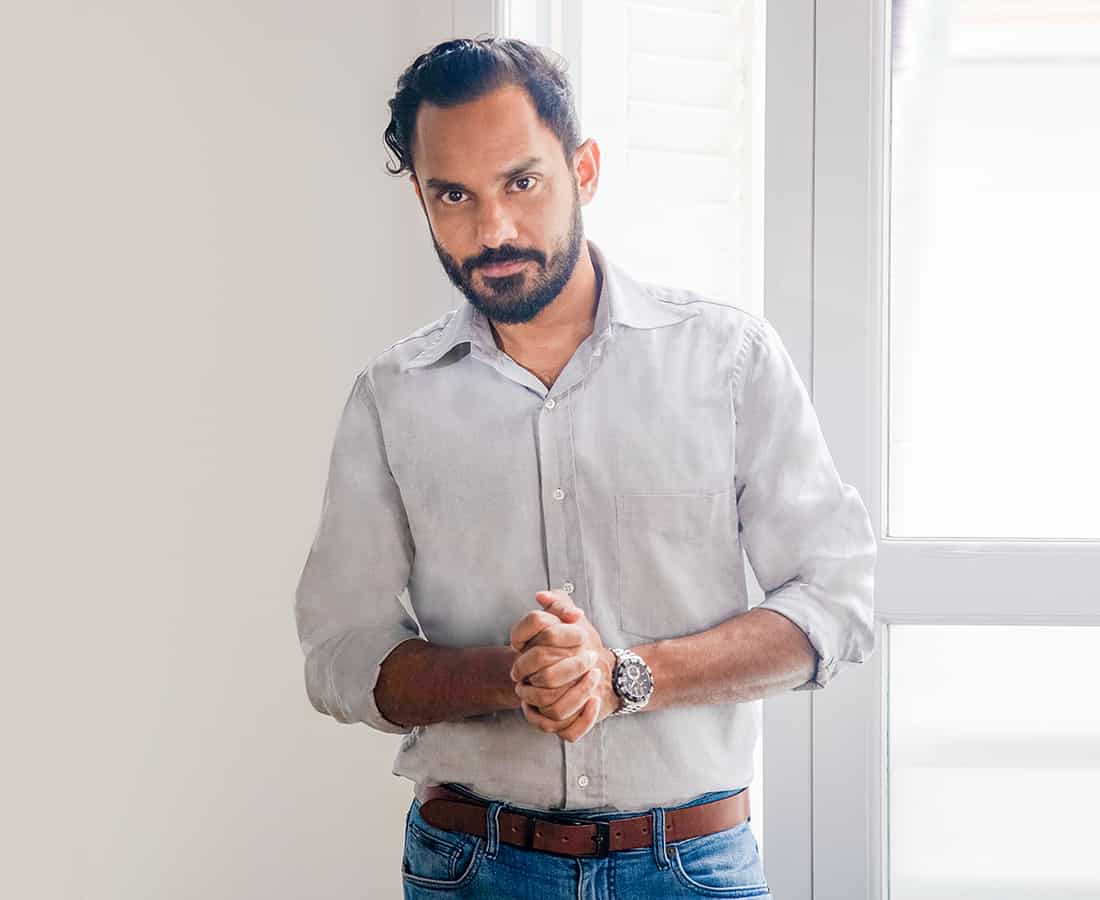 PUBLISHED May 22nd, 2020 05:00 am | UPDATED May 26th, 2020 06:53 pm
Growing up in a financially savvy household, Rohith Murthy had an early start in learning how to manage his personal finances. It wasn't long before he sensed the demand for an unbiased financial comparison platform in Singapore. And thus the fintech startup, SingSaver, was born.
In this edition of Eye Candy, Rohith shares his insights on healthy money habitudes, how we can buffer the economic blow of the pandemic and his travel wishlist.
How did you get your start in Finance? Is it something you have always been interested in?
My earliest memories of my parents include my father getting ready for work and my mother reminding him of all the bills that were due: electricity, school fees, rent, groceries and so on. It was always my mother who would give us pocket money to buy snacks during school break or pay for school supplies.
To me, my mother was the CFO of our household while my dad was a banker by profession. I never thought about my own finances until my mother and I moved from India to Singapore, so I could attend university.  Since then, I became the breadwinner and responsible for my household finances.
I started my career at Citibank, and during my time there, I got to see first-hand how financial products were designed and distributed and had the opportunity to listen in on customer calls and their inquiries. I also got to experience how technology helps remove the friction and the stress people feel about their finances. Since then, I have spent my life both fascinated by and grappling with the ever-relevant and ever-changing confluence of finance and technology, both personally and professionally.
Tell us more about your personal style.
I love to experiment with colours, and I have to feel ultra comfortable in anything I wear – it doesn't matter if it's a shirt, a suit, a shoe, or a tie. For me, comfort trumps everything else, followed by design and consistency. I follow brands that are more consistent than perfect.

Do share more about SingSaver – what led you to conceptualise this platform?
SingSaver is a free, impartial and independent personal finance comparison platform. Our mission is to empower users to lead healthy financial lives and we provide them with a one-stop portal to compare all financial products, exclusive deals and offers and a blog to educate them about personal finance.
My Eureka! moment happened, when I returned to Singapore after seven years of having worked abroad. In the midst of researching financial products, I began looking for an unbiased comparison platform that would help me quickly decide which credit card out of nearly 100 different types was best for me. Obviously, a platform that fulfilled these functions didn't exist back then. It did get me thinking: as a banker, I'm well-equipped with the necessary knowledge and skills to compare these products and make an informed decision but how can the average consumer bridge this gap?
In figuring out the provider side of it, I looked to examples in the travel and retail spaces, as well as comparable financial comparison sites in Europe to emulate them for the financial product space in Singapore. It was an arduous process — you need to understand the financial industry and be tech-savvy, and yet still there are friction points. For example, the process of submitting an application to a product once you've managed to find a product that meets your needs was painful, and I needed to simplify that entire procedure.
Having a background in finance made it possible for me to gradually build trust and work hand-in-hand with the financial providers to remove these pain points and make these experiences more seamless, more straight-forward, more real-time and more paper-less. From there, it was possible for us to launch a website and begin our business.
The pandemic has dealt a huge blow to the economy and we'll be grappling with its impact for a while. Do you have any suggestions for how the man on the street can cope with the financial setbacks?
When uncertainties loom, one way to tighten purse strings is by reducing debt. This can be especially crucial right now since the Monetary Authority of Singapore (MAS) has also stepped in to provide additional support for people finding it hard to service their loans. Reducing debt – especially high-interest debt, like with credit cards – prevents the snowballing of debt, protects your credit score and, most importantly, provides peace of mind since you'll have more money for other expenses.
There are a few ways to clear high-interest debt: pay it off in full whenever possible to avoid the interest charges, minimise the number of credit cards you have by keeping only those that supplement your existing lifestyle, and, finally, consolidate your debts into one loan. By consolidating your pre-existing debts through a balance transfer or personal loan, you'll be able to pay off your principal sum at a lower interest rate. For example, if you can't pay off your credit card debt in full, you'll be accruing interest at over 25% p.a. But you can pay this off by taking a personal loan with a fixed interest rate as low as 4% p.a., depending on loan amount and duration. By doing this, you pay off the credit card debt in full, then pay back the loan at a lower interest rate, which will save you money in the long-run.
How can we leverage the support provided by the Singapore government?
There are three main pillars the government is supporting: employees, households, and businesses. You should identify the pillar you fall under, understand what is offered and then assess your eligibility. These steps are crucial so you can accurately leverage the support to supplement your income. As the measures are pushed out progressively, staying up to date is also critical in ensuring that you are fully optimising the support that is being extended. The Singapore government has also provided increased payouts to help households weather the storm – the individual payouts (S$600 or S$900) can be set aside, as this lump sum could help offset certain minor emergencies and or even clear an outstanding credit card balance.
What else can we do to further safeguard ourselves on the financial front? Are there best practices to adopt regarding financial decisions with the current situation?
There are two main methods to safeguard yourself during this volatile period: steadying your finances and protecting your career.
You can steady your finances through tracking expenses, cutting down on unnecessary spending, clearing outstanding debt (or pausing it, if eligible) and staying invested and protected. Tracking your spending is a great exercise because it allows you to identify any unnecessary expenses and omit them for the time being whereas clearing high-interest debt like credit card bills allows you to free up money for other expenses. If necessary, you could also look into upskilling or finding ways to supplement your income. Learning a new skill is often an easy and fuss-free process to begin, thanks to the availability of many online courses as well as the flexibility of the SkillsFuture credits as part of the enhanced government support. A new skill can help you remain competitive, and if you already have a skill set that you can leverage in order to earn additional income, that can be a great safety net for uncertainties looming over the job market.
You've held multiple senior management roles throughout your career. What does being a good leader mean to you?
There are three leadership principles that appeal and matter to me: bring clarity, generate energy, and make things happen. Ultimately, you have to be vision-driven, love tech, solve problems fully, and focus on values and culture.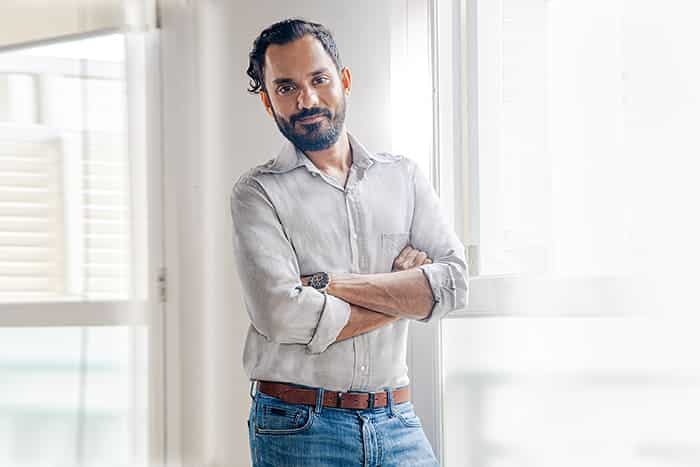 You're quite the traveller. Amongst all the countries you've visited/lived in which would you say is your favourite? And where's the first place you'll visit when it's possible to travel again?
My favourite country would definitely be Romania. I lived there for nearly five years and I thoroughly enjoyed my stint there. It has the sea, the mountains, the four seasons, and very talented and fun-loving people.
Though travelling after the global pandemic eases will likely be extremely different from what we've always known, I'm looking forward to a vacation with my family to New Zealand. I love nature, and we had a fantastic vacation in New Zealand last year, so I'm hoping I can take my kids back there again.
Travelling also played an important part in your relationship. Do you mind sharing with us how you met your wife?
While I was at Citibank, I relocated to Romania to head Digital Banking and met my wife while I was living there!
And finally, any words of wisdom you would like to share during these uncertain times?
In these uncertain times, liquidity is king. It is paramount that you have the cash reserves and are well protected. Besides being financially savvy, the importance of insurance in a pandemic is second to none. Should an emergency occur, the bills incurred could be damaging to your finances. So, instead of cancelling insurance plans to save on premium dollars, talk to your provider about deferring your premium payments to ensure that you continue being well-protected. Another way to stay protected is by reviewing your insurance plans and making suitable adjustments to ensure your needs are taken care of.
Check out SingSaver here.