On Singapore's Favourite Neighbourhood Bar with Nasen XT, CEO of Harry's International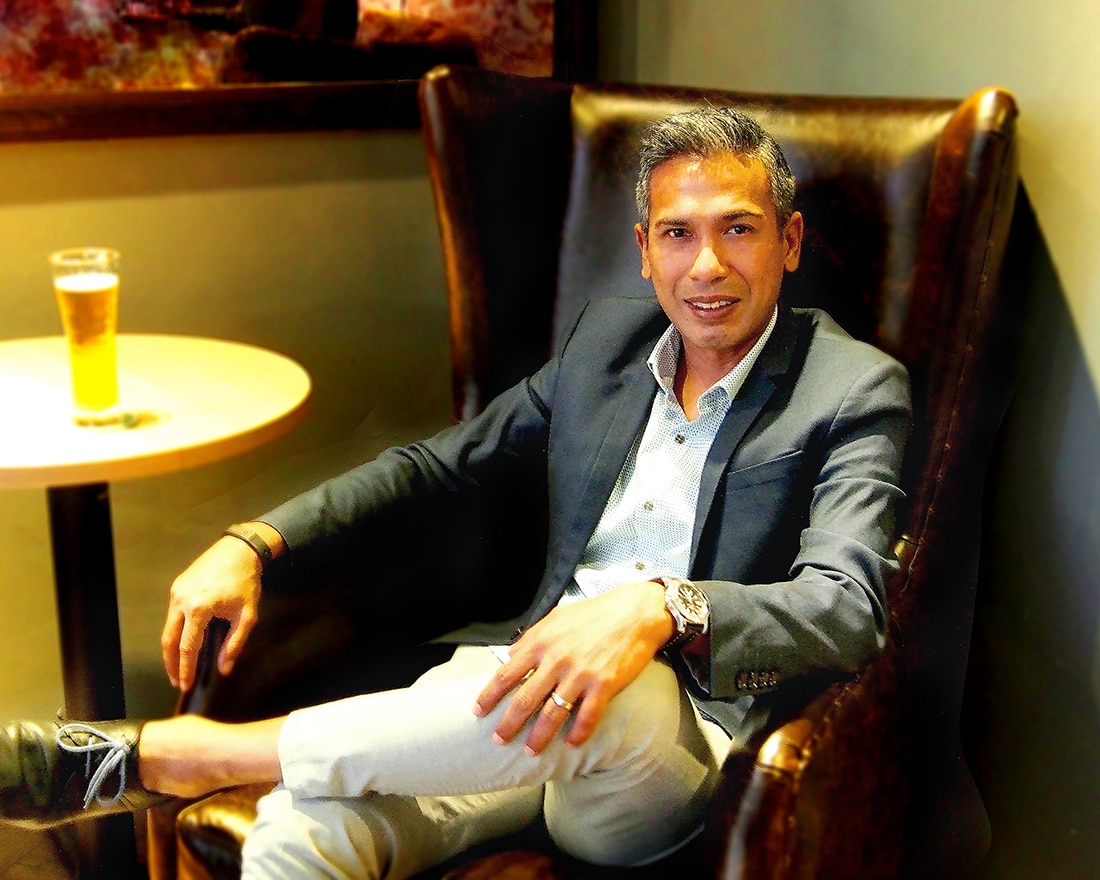 PUBLISHED February 14th, 2020 05:00 am | UPDATED May 18th, 2020 04:54 pm
If you're a Singaporean above the age of 18 or have been living here for some now, there's no way you haven't heard of Harry's, the city's largest chain of bars serving up decent grub and ice cold brews since 1992. The proudly Singaporean F&B brand recently opened its flagship outlet at Resorts World Sentosa with Singapore's largest selection of drinks on tap and more entertainment options than ever. To find out more, we chat with CEO of Harry's International, Nasen XT, who tells us about making beer his career, his newest outlet, and his favourite local food haunts.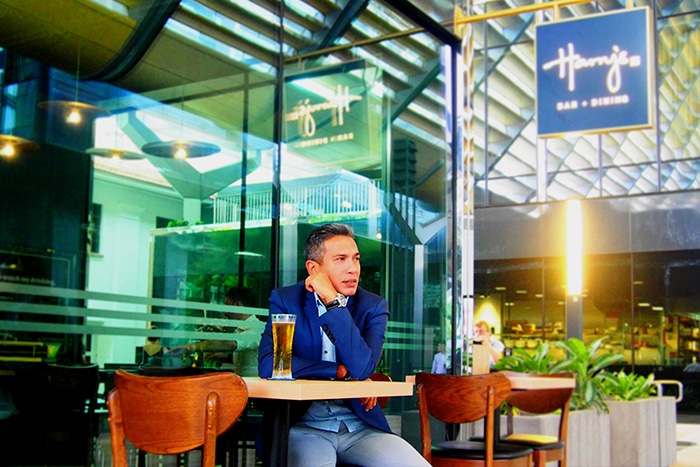 Hi Nasen! Tell us, how did beer turn into a career for you?
I think it was a combination of circumstance and chance. I was never the academic sort, and I always preferred doing things that were more hands-on and people-oriented. F&B seemed like the natural career path for me, so that was how I ended up where I did. I've not looked back since!
What are your thoughts on Singapore's F&B scene now?
The food and beverage scene in Singapore is extremely diverse. From homegrown concepts to global brands, there is an abundance of quality experiences that consumers have access to. It does mean however, that the market is more competitive than ever. Hence, for longstanding brands such as Harry's, our priority in the last five years has been to refresh our offerings and reposition the brand in order to keep up with market demands.
Aside from your own restaurants and bars, where do you usually hang out?
Personally, I love a local, heartland experience. So, you will probably find me in a coffeeshop, enjoying an ice-cold beer when I am not at Harry's.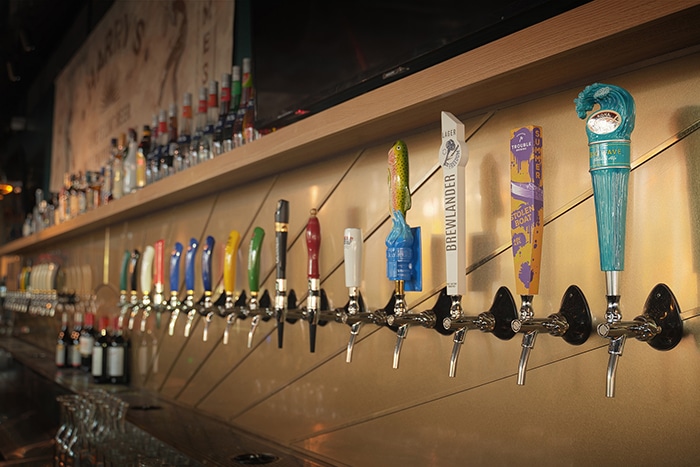 How about local food spots?
For chicken rice, I go to Pow Sing Restaurant in Serangoon Garden Way (they now have a second location at Jewel Changi Airport) and Hainanese Delicacy Chicken Rice at Far East Plaza, where I also like the kiam chye (salted vegetable) duck soup. For hawker food, I go to Chomp Chomp Food Centre in Serangoon Gardens. I order Hokkien mee from Chia Kheng Fried Hokkien Mee, where I always ask for extra pork belly, and char kway teow from Chomp Chomp Fried Kway Teow Mee, with extra lup cheong (Chinese sausage).
What's different about the new Resorts World Sentosa flagship?
Harry's Resorts World Sentosa, with 221-seats and four entertainment zones, is our biggest concept to date. The venue was designed to appeal to locals seeking a sense of nostalgia and comfort, and tourists who are curious about local food and drink experiences.
For example, of the 32 drinks on tap, guests can enjoy the iconic Singapore Sling, Harry's house beer brews, or a refreshing Milo or Ribena. The games room is retro-fitted with arcade machines programmed with games such as Marvel vs. Capcom and Super Mario Bros.; and true to Harry's origins – the first Harry's in Singapore was a congregation hotspot for global jazz artistes – the venue also features local musicians during the week. All in all, Harry's Resorts World Sentosa is a great way to experience not just the Harry's brand, but Singapore's way of life, from food to drinks and entertainment.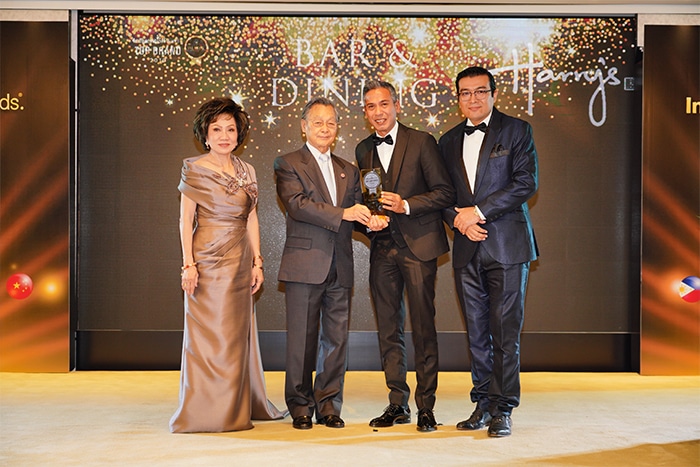 There's also an outlet exclusive beer. Tell us more about that.
The Tropical Sun – Harry's Premium Pale Ale is brewed with Cascade, Chinook and Pacifica hops to create a distinct citrus aroma. This beer is exclusive to Harry's Resorts World Sentosa. There is also the Harry's Premium Lager, which we recently re-introduced at all Harry's outlets island wide. After a year's hiatus, we brought the Lager back with a refreshed taste, using classic noble hops to create a crisp, malty craft lager. Both house beers are served in their own collectible glasses which guests can take home for an additional $10 – only available at the Resorts World Sentosa outlet.
We noticed that you're also bringing in guest beers like Young Master and Brewlander. It's great that you're showcasing brands from the region.
Yes, in terms of beer, we do try to bring in seasonal beers from time to time to pique consumer interest, but we also offer more than that. Apart from a wide selection of draught beers and house beers, we also have a range of bottled beers, craft brews from Archipelago and beer cocktails to cater to different taste buds. It's all about offering as many quality choices to our consumers as possible.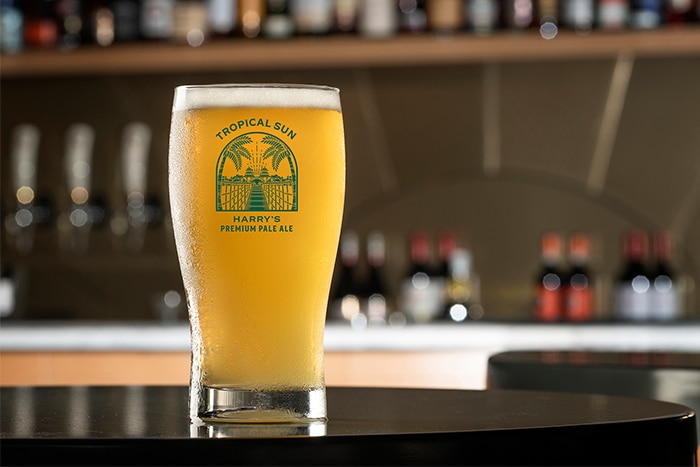 Which is your personal favourite style of beer?
I like lagers – commercial and craft ones. Lagers are fermented at a lower temperature than ales and are generally more crisp. For me, they are refreshing and easier to drink because they have a lower alcohol content versus other beers. I also enjoy an India Pale Ale every now and again.
You already have a few international outlets in Myanmar in India. Any other expansion plans outside of Singapore?
We currently own and operate four stores in India and plans are on the way to grow regionally by franchising. Myanmar is our first franchise with three successful stores in Yangon, and we plan to be in a new market in Asia every year over the next five years.
Can you describe your brand in one sentence?
Singapore's favourite neighbourhood bar!
Find out more about Harry's Resorts World Sentosa outlet here.