Theatre Review: Gay Times Galore With Wild Rice's The Importance of Being Earnest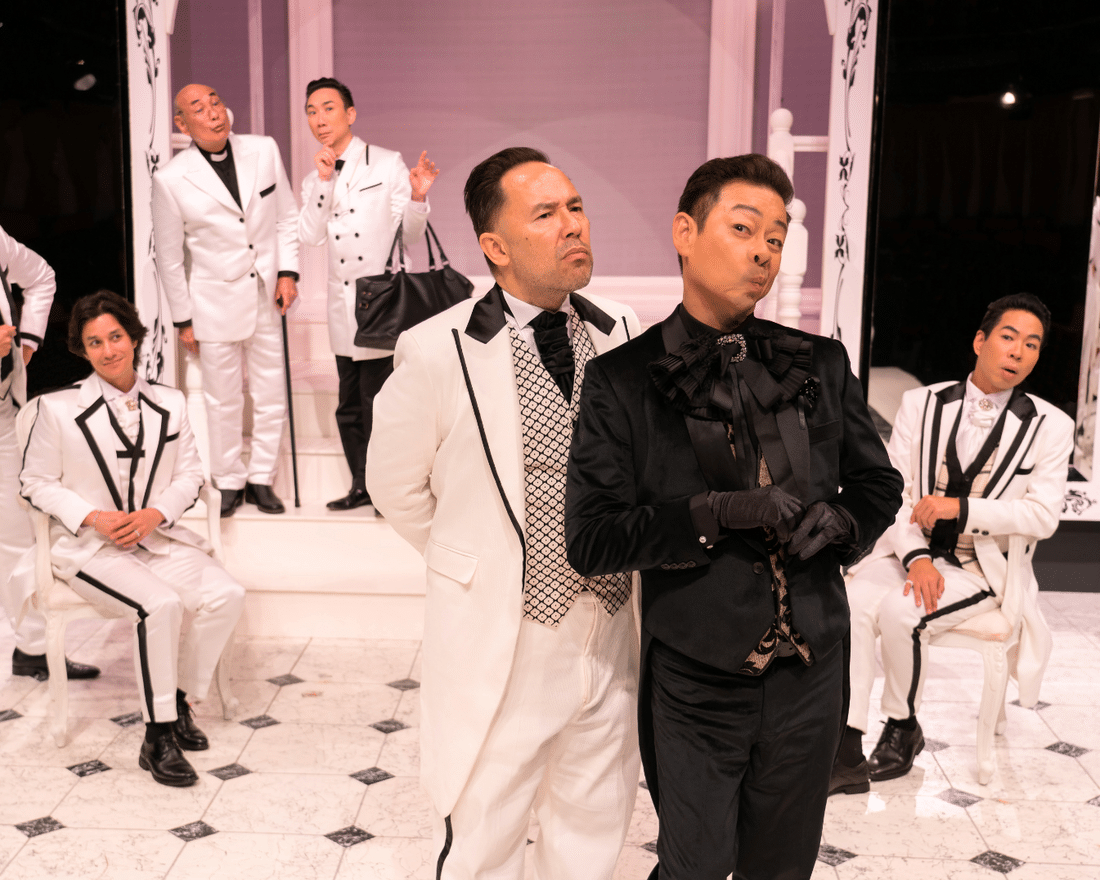 PUBLISHED February 15th, 2020 05:00 am | UPDATED March 26th, 2020 11:32 am
There's just no keeping a straight face with Wild Rice's restaging of The Importance of Being Earnest – not when it's so merrily, fabulously gay. Already wickedly subversive for its mockery of marriage norms, Glen Goei's adaptation of Oscar Wilde's 19th-century masterpiece features a bold twist – an all-male cast whose cutting wit is rivalled only by the sharpness of their suits.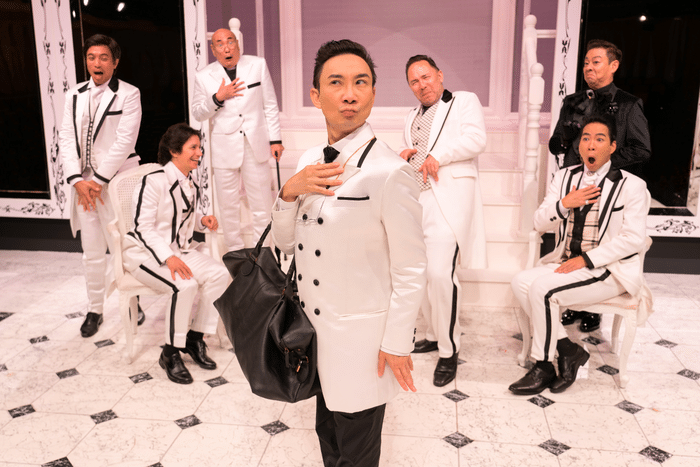 It's no exaggeration to say that there's been as much queer drama in the play's context as in the actual text. A smash hit in Victorian London, The Importance of Being Earnest marked the peak of Wilde's triumph – and the beginning of his downfall for the crime of homosexuality. The Marquess of Queensberry – father to Wilde's lover – had been harassing Wilde continually, culminating in a plan to throw rotten vegetables at him (yes, seriously) on opening night. Attempting to sue the Marquess for libel, Wilde tragically found the tables turned – evidence of his homosexual affairs was publicised by the Marquess, leading to Wilde's imprisonment for gross indecency. Sentenced to hard labour, his health suffered; he died impoverished in 1900.
A century on, Glen Goei's gender-bending take has had its fair share of scuffles with Singapore's powers that be. When Wild Rice first staged this production in 2009, it was slapped with an over-16 advisory, and the company's 2010 funding from the National Arts Council was cut due to its promotion of 'alternative lifestyles'. This didn't stop the play from being a sold-out sensation then and in 2013, with tours at regional arts festivals under its belt as well.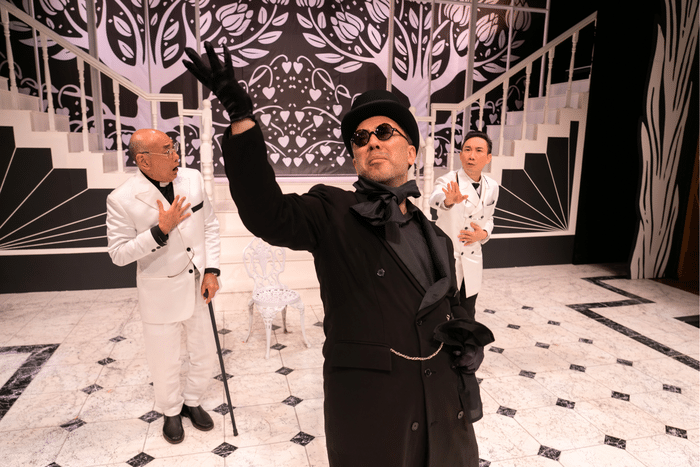 Against this bitter backdrop of social conservatism, the play's irreverent sass sparkles all the more defiantly. At its heart is a tale of two romeos, Jack and Algernon, who invent double identities to slip the noose of social obligations and woo their beloveds, Gwendolen and Cecily. The lovely ladies promptly fall in love – not with the rakish suitors themselves, as soon becomes clear, but with the sheer sultriness of the name they've both adopted: Ernest.
Nothing is too nutty for this comedic joyride – from a baby left in a handbag at a train station, to a grande dame who lays down the horrors of long engagements: "It gives people the opportunity of finding out each other's character before marriage, which is never advisable." Making fun of earnest matters – morality, marriage, social standing – and mountains out of frivolities, the play flips upper-class society on its head, baring its hypocrisies like so much dirty laundry.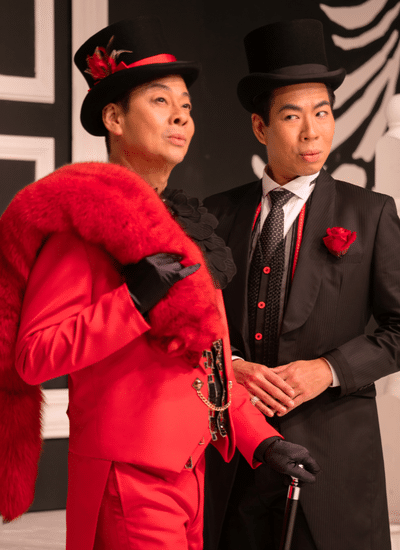 It's the all-male cast, though, that amps things up from fun to downright fabulous. Ivan Heng ruled the stage as the formidable Lady Bracknell, mother to Gwendolen and Victorian snob par excellence. Sweeping onstage in a bloodred suit and eyebrows on fleek, it's hard to decide which was snappier – his style or his comic delivery.
Goei's choice to eschew drag is a masterstroke. By dolling up the whole cast in suits instead (designed by fashion maven Frederick Lee), he draws out and proud the queer subtext lurking in Wilde's play. Chua Enlai and Gavin Yap were a joy to behold as the catty rivals Gwendolyn and Cecily, oozing sass with every well-timed quip and coattail flick. Meanwhile, their lovers – Brendon Fernandez as the cheeky Algernon and Daniel York Loh as the strait-laced Jack – play off each other in hilarious style.
The set is perfectly scrumptious too – a striking confection of mirrors and monochrome tones, on which the actors move like pieces on a chessboard. We've got a whole year of theatre shows to go, but this one already takes the cake for fun, flair, and more than a dash of flamboyance. Wilde would have been delighted.
Wild Rice's The Importance of Being Earnest runs from 7 February to 8 March 2020 at Wild Rice @ Funan, #04-08 Funan Mall, 107 North Bridge Road, Singapore 179105. Tickets are priced from S$40.