5 Shows to Catch at Singapore International Film Festival 2014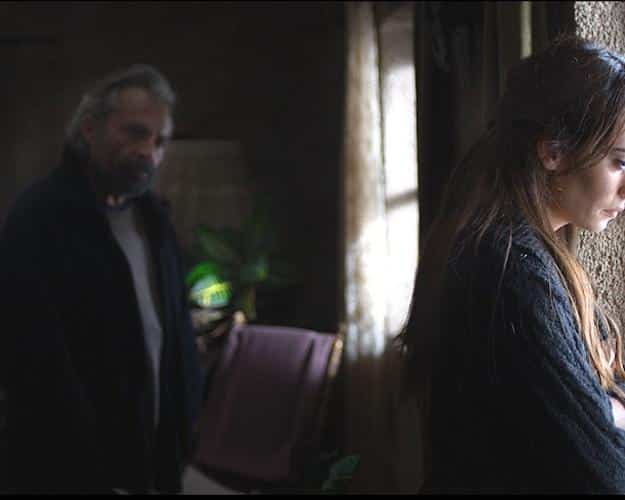 PUBLISHED November 11th, 2014 10:00 pm | UPDATED June 3rd, 2020 12:16 am
With more than a 100 feature and short films from 50 countries, the Singapore International Film Festival (SGIFF) is definitely back to make a statement after a 2-year hiatus. And as much as we'd like to watch most of it, our eyes (and wallets) will scream for mercy. So here are our top 5 feature flicks to catch at the festival:
Unlucky Plaza
After local director Ken Kwek's award-winning short film Sex.Violence.FamilyValues was banned (but passed with a R21 rating after edits) in Singapore, we weren't surprised to hear audible sighs of relief when his debut feature was confirmed to open SGIFF this year. Chronicling the chain of events set up after a Filipino single father was cheated of all his savings; this black comedy touches on various societal issues like crime, loan sharks, and the challenges of integration against a backdrop of an increasingly contradictive Singapore. Oh, and the film was so popular that they added another screening!
Unlucky Plaza is screening 4 December 2014, 6.45pm, at Shaw Lido.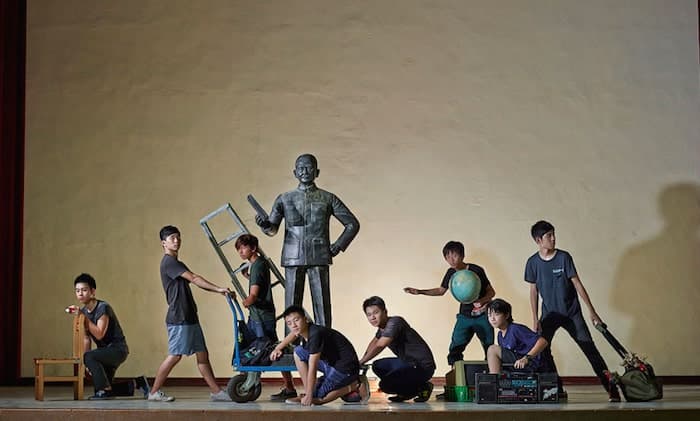 Winner of Best Script at the Taipei Film Awards, Taiwanese director Yee Chih-yen's newest work is an absurdist tale of poverty that'll charm even the most austere of film-goers. Tired of being hounded for school fees, two of the poorest high school students in Taipei compete to steal an abandoned Dr. Sun Yat-Sen statue to sell it for scrap metal. Meeting Dr. Sun is an incredibly expressive and poignant narrative of Taiwan's social inequality and youthful civil disobedience.
Meeting Dr. Sun is screening 13 December 2014, 2pm, at Shaw Lido.
Winter Sleep

The winner of the Palme d'Or at Cannes Film Festival this year, Winter Sleep is acclaimed Turkish director Nuri Bilge Ceylan's latest offering. About a has-been actor who runs a small hotel atop a mountain with his young wife whom everyone dislikes, the film is focused on the protagonist's sobering self-examination. Dialogue is heavily employed to convey misgivings, confessions, and private inner workings – this is one for those who enjoy scrutinizing human complexity.
Winter Sleep is screening 14 December 2014, 2pm, at Shaw Lido.
Singapore International Film Festival 2014 is running 4-13 December 2014. Tickets are priced from $12 to $25, exclusive of booking fee. For more information, the complete film schedule, and tickets, see website.

One of the key highlights at SGIFF 2014 is awarding their Honorary Award to celebrate the achievements over the 60-year career of the father of modern Korean cinema, Im Kwon-Taek. His 102nd film is based on a short story where middle-aged executive Sang-moo finds himself drawn to beautiful young staff member Eun-joo while tending to his cancer-stricken wife. With the film's Korean title Hwajang a homonym for 'cremation' and 'makeup', film-goers can expect a moving account of love, bereavement, and desire in Revivre.
Revivre is screening 14 December 2014, 2pm, at National Museum of Singapore.
Rubbers

Writer-director Han Yew Kwang's new (and probably our first local) sexy comedy is love, lust, and laughs aplenty. So it shouldn't shocking to hear that that all three short stories are centred on the common condom and how it's used in the pursuit of love, seduction, and punishment. Starring local thespian Yeo Yann Yann – who won Best Supporting Actress at the Golden Horse Awards for her role in Ilo Ilo – in her most suggestive role yet, and Singapore's funny guys Alaric Tay and Marcus Chin, this one's one of the rare light-hearted shows we're looking forward to at the festival.
Rubbers is screening 12 December 2014, 9.15pm, at the National Museum of Singapore.
Top Image: Winter Sleep