A Beginner's Guide To Jewish Nosh With Cookbook Author Rosita Goldstein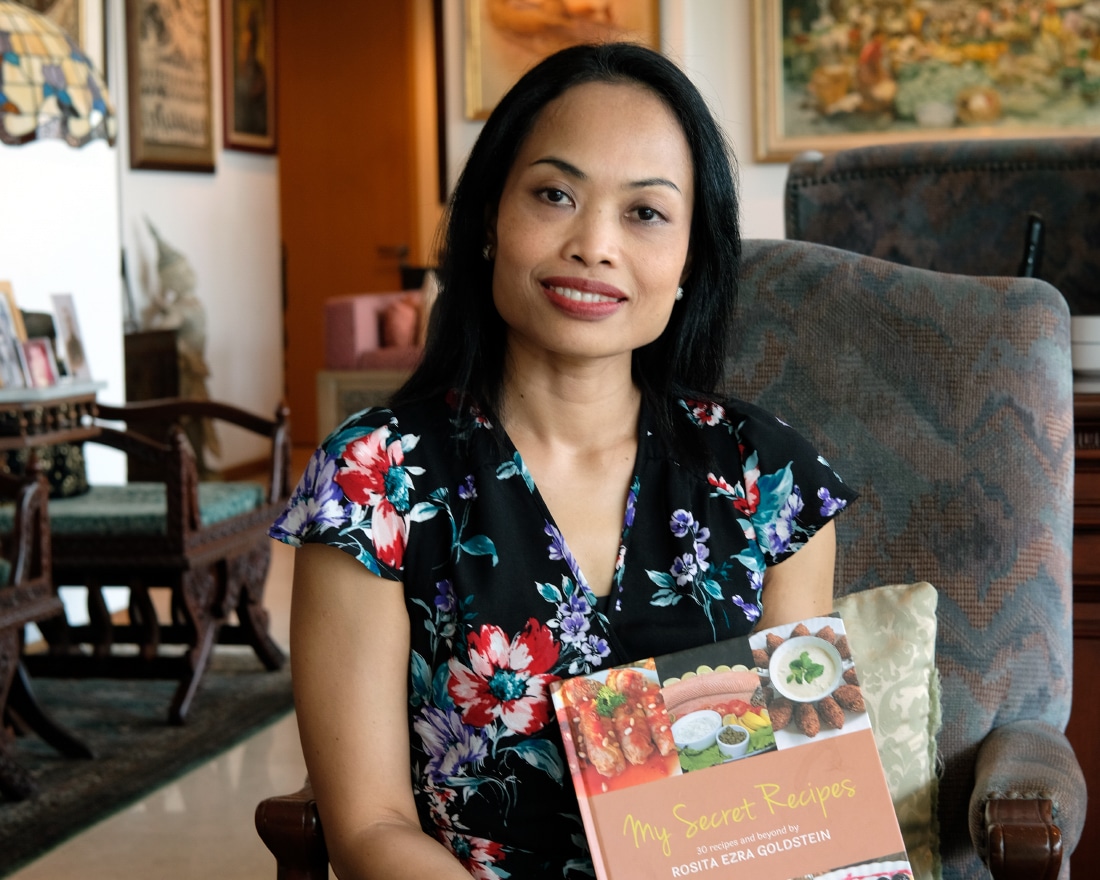 PUBLISHED December 23rd, 2019 04:00 am
Like many cultures in Singapore, the Jewish community is one of the many vibrant groups categorised under "others". As for one of their greatest contributions to the little red dot? Many would say it's their food, from the braided challah bread to blintzes — thinly rolled pancakes filled with cream cheese and cottage cheese, then served with berry compote.
In anticipation of Hanukkah (a candle-lighting and gift-giving Festival of Lights) this festive season, we caught up with Rosita Ezra Goldstein, the author behind the Jewish recipe cookbook My Secret Recipes to learn more about their cuisine. As it turns out, she's a prominent name in the local Jewish community, and part of a group that regularly prepares meals — sometimes for up to 100 worshipers — for Singapore's United Hebrew Congregation during Shabbat Morning.
The community's Rabbi, Nathan Alfred, agrees that worship attendance is up whenever Rosita cooks. "Three years ago, Rosita and I developed a magic formula to revolutionise our Saturday mornings. I would lead the prayers and Rosita would cook a "kiddish" lunch to enjoy once they have finished praying. Looking back now it's clear that this formula has developed a faithful band of devotees. They may be late for prayers but no one ever misses lunch!" Rabbi Alfred exclaims.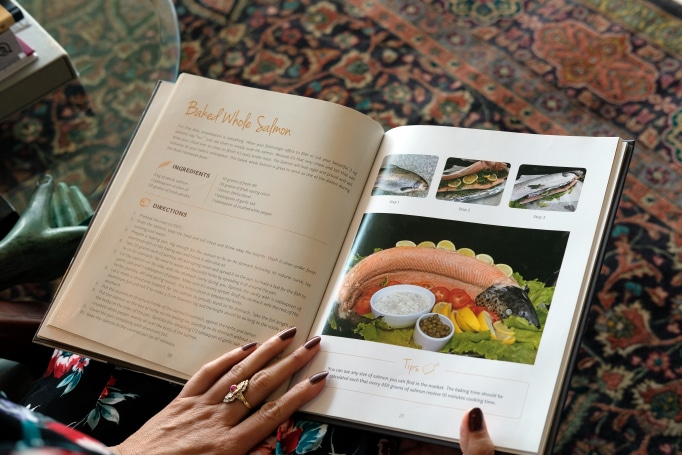 But Rosita wasn't always Jewish, having been born into a Christian family in Indonesia. One of the first dishes she learnt to cook after converting to Judaism was kasha varnishkes, a traditional Ashkenazi Jewish dish that combines buckwheat with noodles — usually the ribbon-shaped farfalle. She'd then go on to create her own recipes that are 'kosher' (a term describing food that complies with Jewish law and its rather strict dietary restrictions), from a fantastic Baked Alaska with non-dairy ice cream and a thick layer of Italian meringue to a Russian-style salmon pie with a paprika crémeux sauce.
Although all kosher food is Jewish, not all Jewish-inspired food is kosher. To put things simply, kosher food is divided into three categories: meat, dairy, and pareve. The pareve foods, like eggs, fruits, vegetables, nuts, and beverages such as coffee and tea, are considered neutral and can be eaten with either milk or meat. Grape products, including juice and wine, must be produced by Jews to be considered kosher, and most candies and sweet treats are pareve too.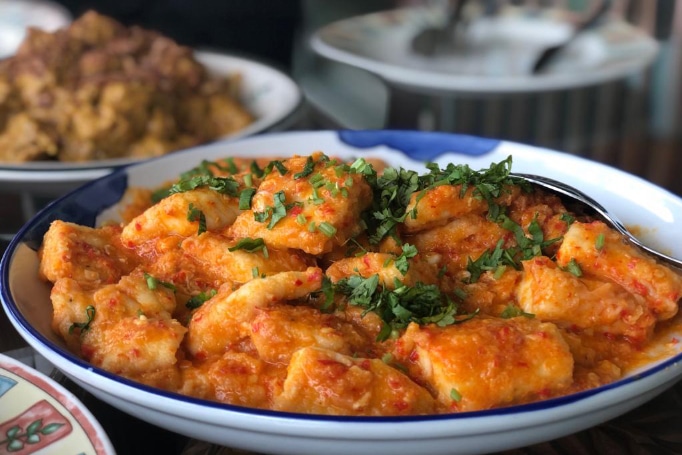 Neither pork nor shellfish is allowed, and measures must be taken to keep meat and dairy separate. Even then, select parts (like the meat from the hind-quarters of a cow) are not to be eaten. Chicken, when slaughtered by a trained shochet, is always kosher. "Jewish people like chicken liver," Rosita tells us.
And of course, eating out in Singapore isn't easy for a Jew. One of Singapore's only truly kosher restaurants is Awafi, a homey establishment next to the Maghain Aboth Synagogue on Waterloo Street. Personally supervised by a rabbi, customers can find not only Middle Eastern Jewish fare like pitas and hummus, but also local and Western dishes. But it is the exception, and many other spots, like Shashlik in Far East Shopping Centre and the now-defunct Sasha & Sons would simply serve up Jewish-inspired food that is not technically kosher-certified.
The Classics
Chances are you've already eaten Jewish dishes — kosher or not — without realising their heritage. Think pastrami, or corned beef brisket, heaped upon loaves of crusty rye a la New York City's famous Katz's Delicatessen, which was what helped Jews assimilate into the United States in the 1800s. Even the humble bagels from the highly-rated Two Men Bagel House in Singapore originated from the Jewish communities of Poland, typically topped with gravlax made from cured raw salmon and spread with cream cheese.
Here are some simple authentic Jewish dishes, albeit with a modern touch, that you will discover in Rosita's cookbook.
Challah Bread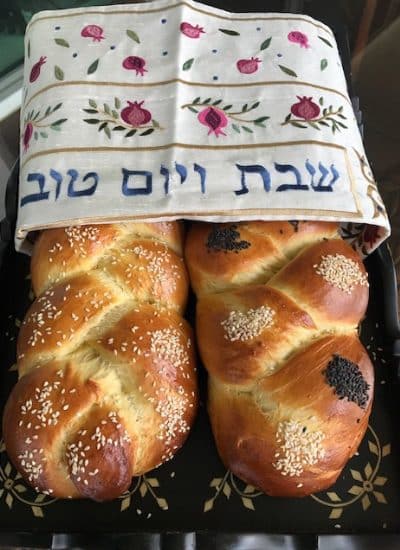 Sometimes affectionally referred to as "Jewish bread", challah is the ubiquitous braided egg bread of Jewish cuisine, eaten on Shabbat and most major Jewish holidays. Besides the traditional plain ones, Rosita's challah can be stuffed with things like chocolate, marzipan, dates, and sweet dry fruit.
Baked Salmon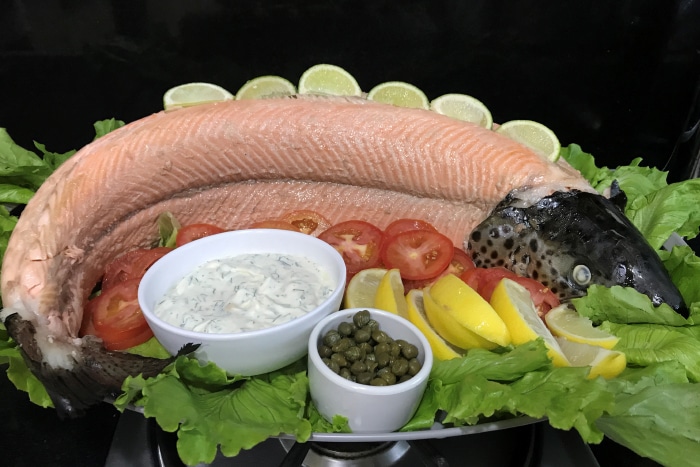 For a fish feast that will make your eyes pop, you'll want to try your hand at Rosita's Baked Salmon, garnished with cream cheese, sliced tomatoes, lemons, and sometimes capers. Done right, it's a tasty sight to behold.
Holishkes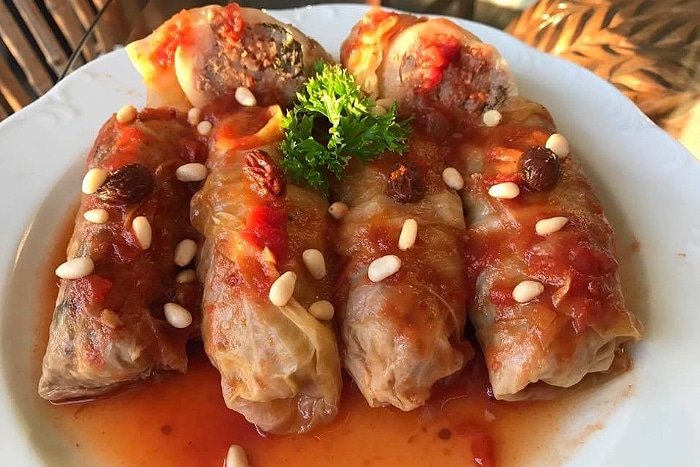 This ceremonial Jewish cabbage roll is usually served on Sukkot to symbolise a bountiful harvest, and also on Simchat Torah as two of these rolls placed side by side resembles the Torah scrolls. Lightly boiled cabbage is stuffed with minced beef and rice, then simmered in a tangy sweet tomato-based sauce.
Moroccan Chicken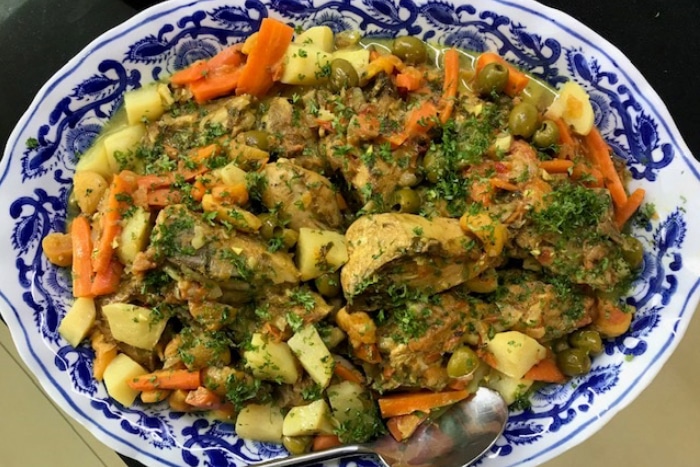 With lots of carrots, potatoes, olives, and an assortment of spices, this wonderfully aromatic dish is usually served the authentic way on a bed of steamed fluffy couscous at Shabbat dinner.
Rosh Hashanah Rice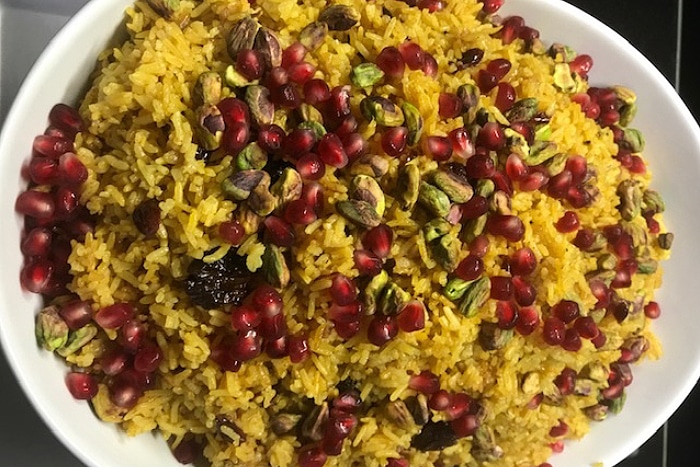 Rosh Hashanah is basically the Jewish New Year, and this fragrant basmati rice dish is a family favourite for celebrating the new year. Loaded with things like raisins (the sweet flavour symbolises hope for a sweet year ahead), seeds and nuts, and an assortment of spices, it's the perfect vegetarian side dish for a holiday meal.
Rugelach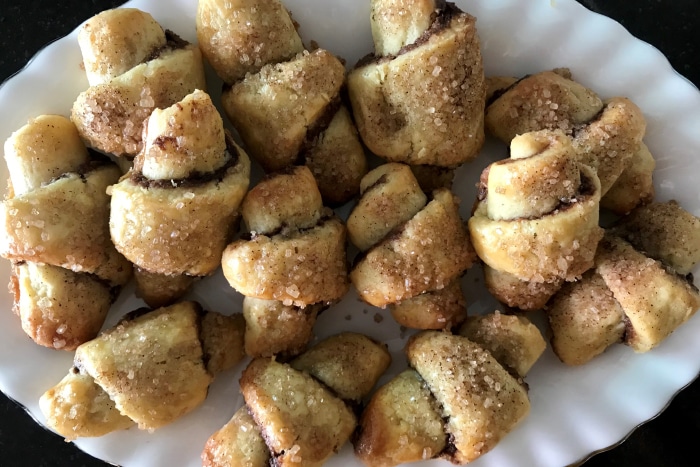 It might look like a croissant, but the rugelach roll is the favourite Jewish pastry that dates back a long time, originating from Ashkenazi Jews. Shaped in a crescent, you'll find this with different fillings including chocolate, walnut, and fruit jam. But really, put whatever you want inside!
Cheese Blintzes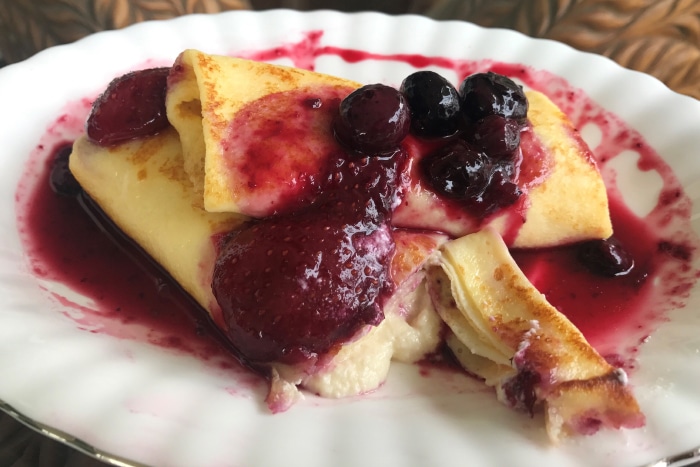 The aforementioned blintzes is one of the specialty foods served during Shavuot (when God gave the Torah to the Jewish people thousands of years ago). To date, it is customary to feast upon dairy dishes, which brings us to these thinly rolled pancakes filled with delicate cottage cheese and cream cheese, topped with sweet and tangy berry sauce. No wonder it's such an all-time favourite.
You can purchase Rosita's cookbook here. All proceeds will go towards the United Hebrew Congregation (Singapore).