Best Bars in Singapore: The Bar Awards Singapore 2016 Full Results!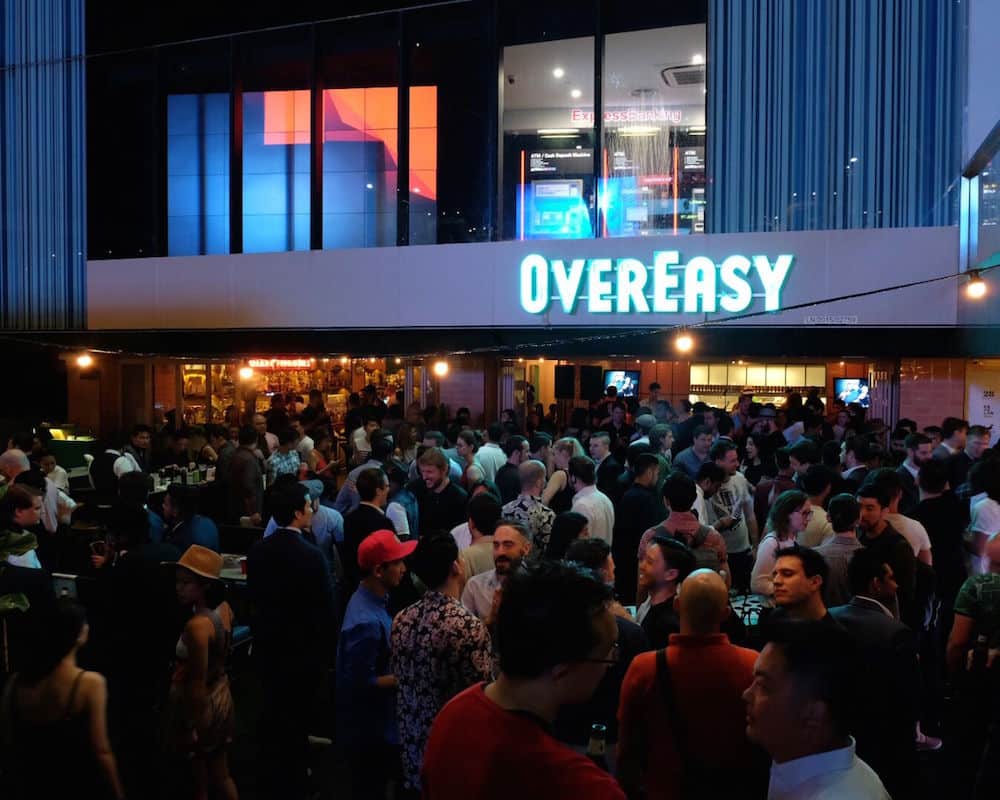 PUBLISHED March 13th, 2016 11:00 pm | UPDATED May 18th, 2020 04:27 pm
The Bar Awards Singapore 2016, an annual affair that brings the bar community to celebrate achievement in the bar industry, recognised ten outstanding individuals, teams, and establishments tonight.
How It Worked
Back for the third year running, the awards is founded and organized by industry veteran Tron Young. The journey to determining the winners started in December last year, when nominations were open to the public. The public nominations were turned over to The Panel – a carefully curated group of F&B professionals, operators, bartenders, as well as passionate members of the public – who came up with The Shortlist of top contenders of every award category.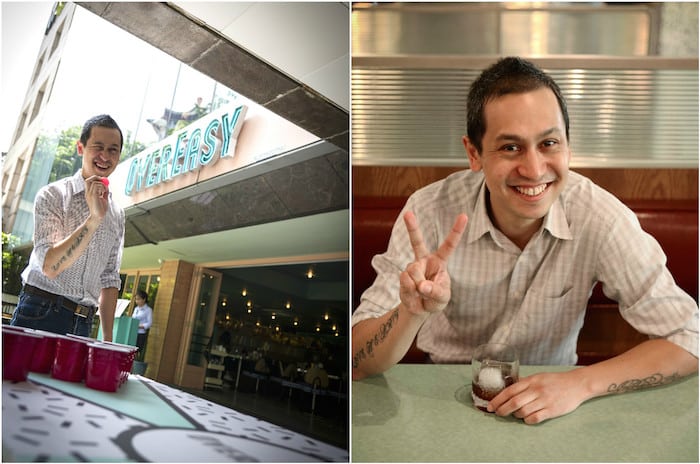 The first round of voting also allowed The Panel to nominate a "Wild Card" (an individual or establishment who they think deserved to be shortlisted); a "Wild Card" makes The Shortlist only if three or more members of The Panel nominates the individual or establishment. The Panel then votes again on the shortlist for the ultimate winners.
Well, we're pretty sure you're itching to get to the winners and we have first dibs on the ranked results! So, scroll down for the best in the local bartending business:
The Bacardi Young Bartender of the Year
Everyone on this list is an exceptional young talent in the bartending scene and is likely to go far within the field. To be considered, candidates had to be under the age of 25 at the point of nomination.
Winner – Brendon Khoo, 28 Hong Kong Street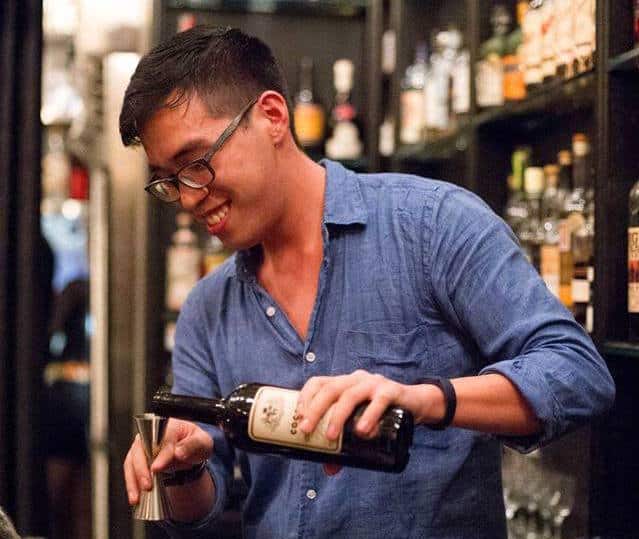 Boo Jing Heng – Jigger & Pony
Cedric Mendoza – Manhattan
Sin Kim Shin – Jigger & Pony
Ashwin Raj – 28 Hong Kong Street
Brandon Hon
Symphony Loo – Neon Pigeon
Joel Poon – The Library
Reena Rivera – The Horse's Mouth
Charles Faggotter – The Cufflink Club
Cherrie Soh – Shin Gi Tai
Jonathan Emmanuel – Potato Head Folk
Benedict Poh – The Horse's Mouth
Hilda Tan
Bryan Kishore – FRESH!
Best Culinary Experience in a Bar
We're sure you agree that the hard working individuals and teams slaving over a hot stove/fryer/cooker, whilst we revel into the wee hours, deserve their time in the sun!
Winner – Anti:dote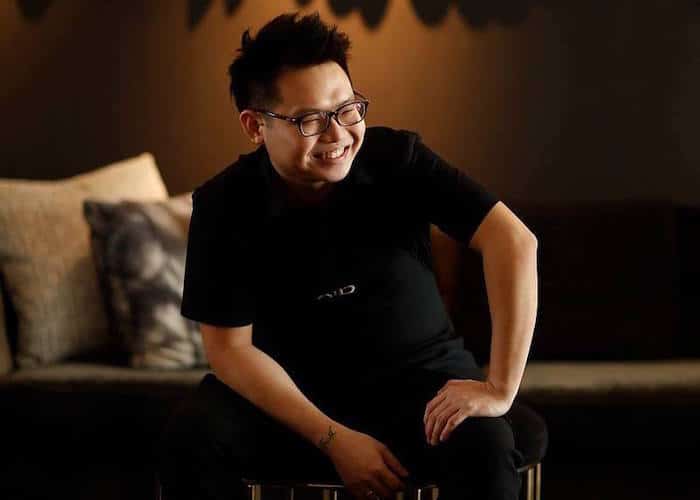 28 Hong Kong Street
Manhattan
Tess Bar & Kitchen
Vasco
DSTLLRY
The Horse's Mouth
Gibson
Potato Head Folk
Ah Sam Cold Drink Stall
LongPlay
L'Aiglon
D.Bespoke
The Flagship
Jigger & Pony
Best Service Crew
How many times have your nights out been marred by a single bad hospitality experience? This one's for the best team who're on their feet and keeping a smile on their faces the whole night (and sometimes, day).
Winner – Manhattan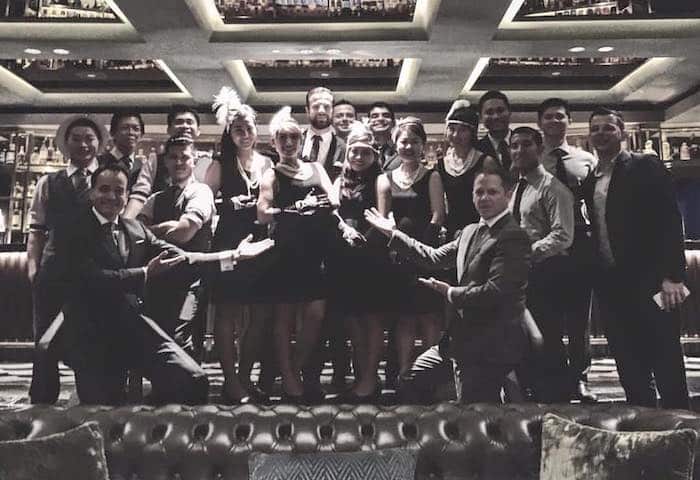 Anti:dote
28 Hong Kong Street
Jigger & Pony
Operation Dagger
Tess Bar & Kitchen
Vasco
D.Bespoke
Spago by Wolfgang Puck
Bread Street Kitchen
Neon Pigeon
El Tardeo
FRESH!
Club 39
L'Aiglon
The Pilsner Urquell Best Beer Bar
The craft beer community has seen many new players join in the recent years and it's cool to show appreciation for bars who put a lot of efforts into bringing the best brews to consumers.
 Winner – Druggists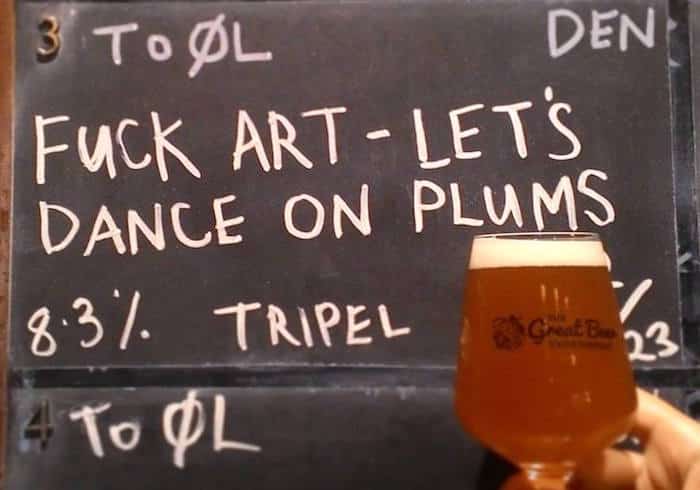 Ice Cold Beer
Smith Street Taps
Jibiru, Craft Beer Bar
The Good Beer Company
TAP
No. 5 Emerald Hill
Draft & Craft
Brewerkz
Little Island Brewing Co.
CATO
Colbar
Nickledime Drafthouse
The Bucket List Bar
South Coast
Cook & Brew Gastro Bar
Prive (Chijmes)
The Monkey 47 Best Restaurant Bar
Food has always been Singapore's first love; and we're happy to see that many restaurants have improved and enhanced their dining experience with a great cocktail and beverage programme.
Winner – Tippling Club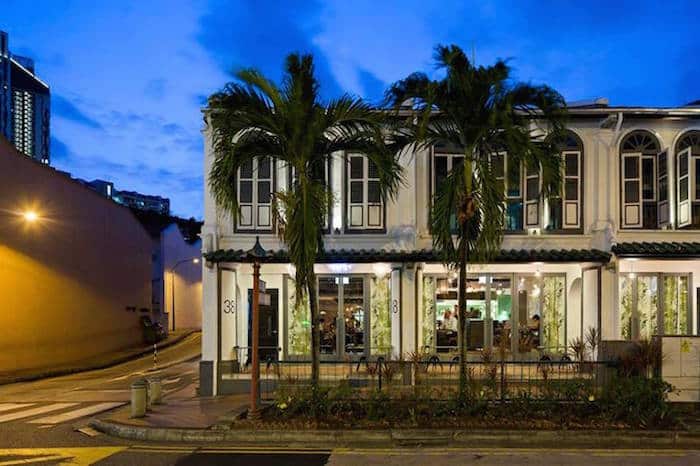 FOC
Tess Bar & Kitchen
Burnt Ends
Sugarhall
Cut by Wolfgang Puck
Neon Pigeon
Humpback (Wild Card)
Long Chim
Waku Ghin (Wild Card)
The Black Swan
Kite
Super Loco
Adrift by David Meyers
Bread Street Kitchen
Club 39
Oxwell & Co.
Best Spirits & Liquor Selection
Judged by the hard work put into curating the alcoholic collection – think sourcing rare bottles, constantly changing their list, and finding new and unique tipples – this category where bigger is not always better.
Winner – The Auld Alliance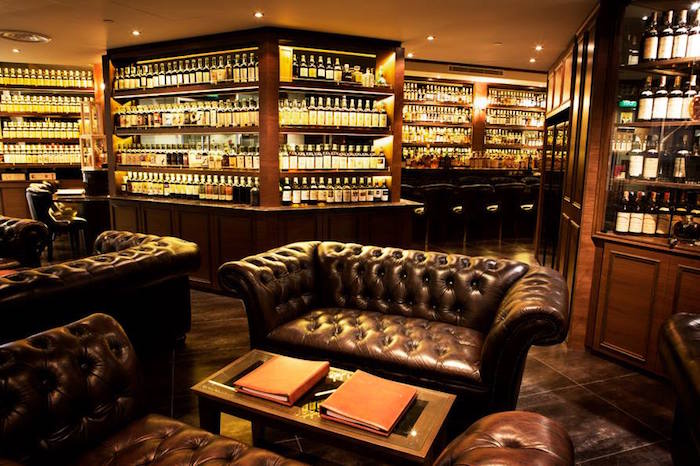 28 Hong Kong Street
Fine Spirits by La Maison du Whisky
Manhattan
The Secret Mermaid
Anti:Dote
D.Bespoke (Wild Card)
Orihara Shouten
Sugarhall
The Spiffy Dapper
The Library
Quaich
The Flagship
Jigger & Pony
Vasco
L'Aiglon
The Cointreau Most Creative Cocktail Bar
Let's face it; it's not easy being creative for one drink, let alone the entire cocktail list. These cocktail bars are make our nights extra fun and exciting, and are always a joy to stop at.
Winner – Operation Dagger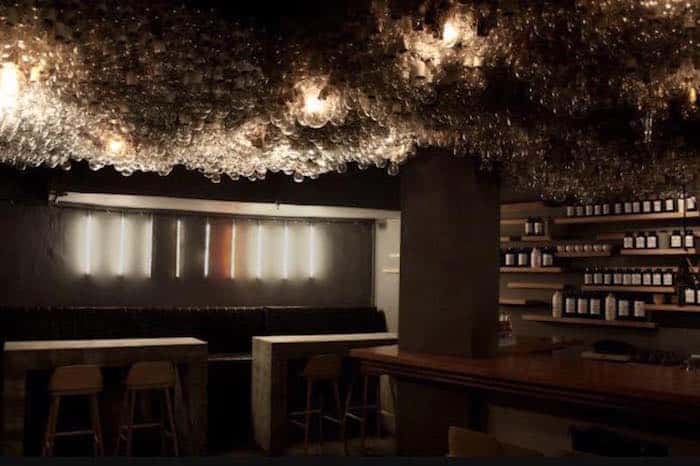 The Tippling Club
Anti:Dote
Gibson
Manhattan
28 Hong Kong Street
Smoke & Mirrors
House of Dandy
The Powder Room
Bitters & Love
FRESH!
Tess Bar & Kitchen
DSTLLRY
L'Aiglon
The Horse's Mouth
The Campari Best New Bar
Opening a new bar or restaurant is not easy; the amount of stress, deadlines to meet, and coordination is maddening. And these 15 amazing new bars have done it well enough to earn a spot on the list.
 Winner – Gibson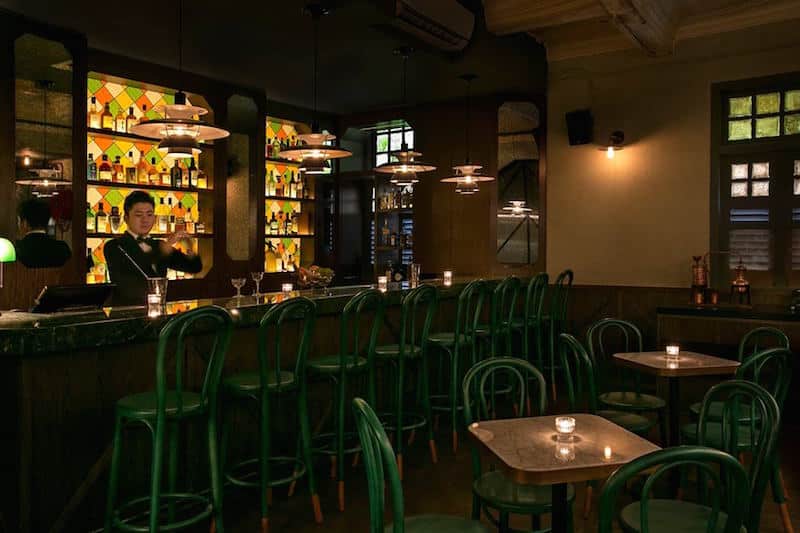 Vasco
Smoke & Mirrors
The Flagship
Shin Gi Tai
Long Chim
Fresh!
Spago by Wolfgang Puck
Bread Street Kitchen
Club 39
Humpback
Kite
El Tardeo
Bar at Hotel Vagabond
Tiger's Milk
Bartender of the Year
Voila! The most talented bartenders in the country, 'nuff said.
Winner – Tom Hogan, Anti:dote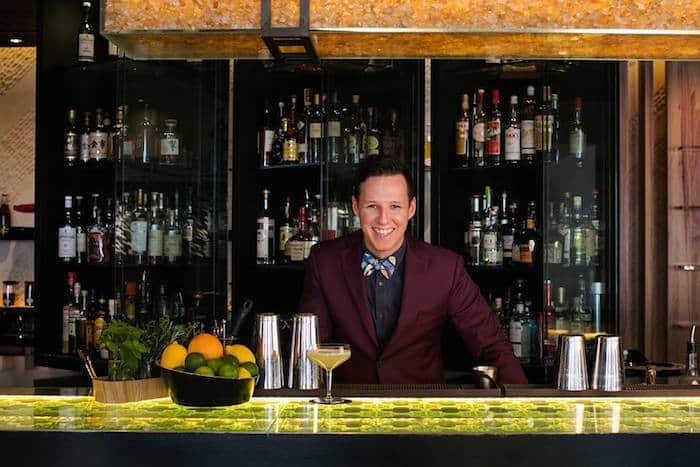 Steve Leong – Tess Bar & Kitchen
Vijay Mudaliar – Operation Dagger
Aki Eguchi – Gibson
Anthony Zhong – Shin Gi Tai
Kamil Foltan – formerly of Tippling Club
Bannie Kang – Anti:dote
Luke Whearty – Operation Dagger
Yugnes Susela – Smoke & Mirrors
Nicholas Quatroville – formerly of L'Aiglon
Zdenek Kastanek – 28 Hong Kong Street
Peter Chua – 28 Hong Kong Street
Naz Arjuna – Bitters & Love
Sam Wong – formerly of Neon Pigeon
Kino Soh – FRESH!
The Stolichnaya Best Cocktail Bar
This is the one you've been watiting for, folks. Your barhopping plans, sorted.
Winner – 28 Hong Kong Street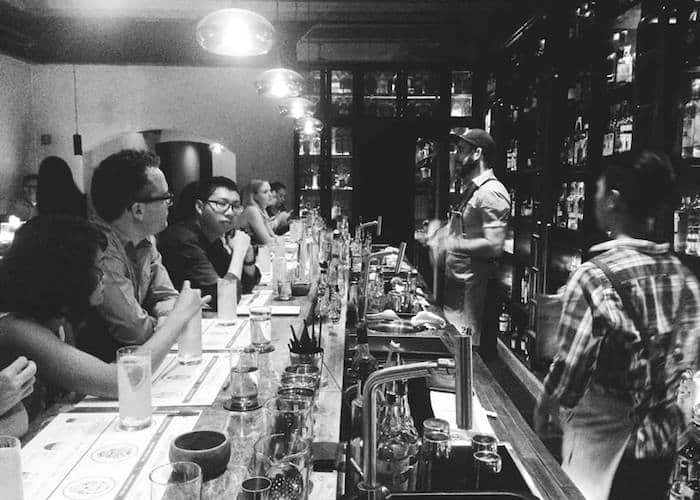 Anti:Dote
Manhattan
Operation Dagger
Jigger & Pony
The Tippling Club
Gibson
D.Bespoke
Tess Bar & Kitchen
Bitters & Love
Cut by Wolfgang Puck
DSTLLRY
The Cufflink Club
L'Aiglon
The Powder Room
And there you have it – the crème de la crème of the local beverage scene, as well as a handy little list when you're wondering where to go on your next alcoholic adventure.  Till next year!