Stunning Beaches from Singapore: Neighbouring Islands to Hit For A Short Weekend Getaway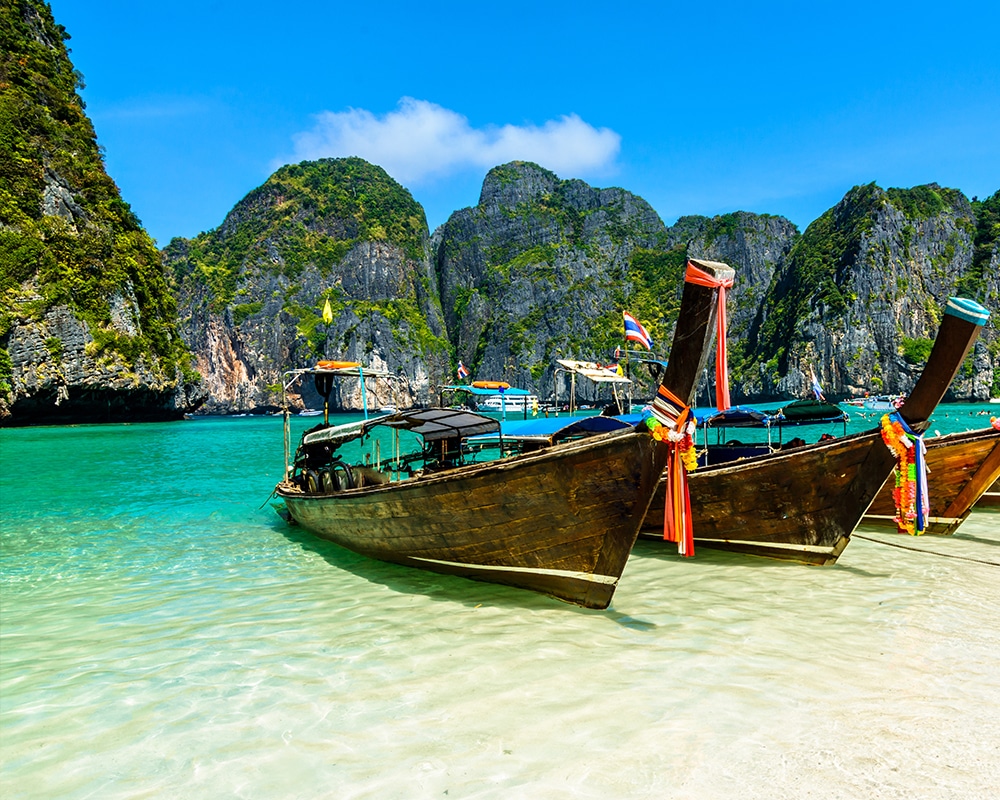 PUBLISHED February 27th, 2016 04:11 pm | UPDATED July 27th, 2020 01:01 pm
Ah, Singapore – we have so many excellent travel options, so many wonderful beaches within our region.
But the reality is, when it comes to booking that desperately needed beach getaway; suddenly because of the constraints of work (you've already used up all your leave), connecting flights a.k.a. what!? two flights just to get there, or just plain laziness i.e. you don't have time to plan a trip, it doesn't seem so easy to come up with that quick fix beach break after all.
Or does it?
Well now, you don't have to work out how long it will take to get there and if it is doable in that precious little time you have. Because we've done it for you in our round up of 12 easy beach escapes from Singapore.
[button color="blue" size="normal" alignment="none" rel="follow" openin="newwindow" url="http://www.tkqlhce.com/click-9211920-13787533″]Luxury villa rentals available on Elite Havens[/button]
Bintan, Indonesia
Some may not count this as travel but hey, it is in another country…and it's a good place to start, for the uber-lazy. Rolling into a taxi, then a little jaunt by ferry from Tanah Merah over to what strictly counts as Indonesia definitely takes the hassle out of travel. Although it's very much a stay-in-your-resort type of break, if all you want to do is starfish on a beach and stare into thin air, then we won't try to convince you otherwise!
Get there: 1 hour ferry ride from Tanah Merah Ferry Terminal. For more information see the Bintan Resort Ferries website here.
Boracay, Philippines
Okay, we hear you. Boracay is a bit lower down on the easy stakes but once you get there, it's definitely worth it. It can be a little tourist over-laden in parts, especially if you choose to stay on Station 1 – but the other side of Boracay is sublime beaches with soft silky sand, crystal clear water, and not a soul to share it with. Thus, we recommend renting a small boat to take your snorkelling around the island, you might just stumble upon a beautiful, serene stretch of beach like we did. Plus, we feel that the kind hospitality and warm welcomes you get everywhere makes the arduous journey totally worth it.
Get there: There are actually a number of ways, via Manila, Cebu and to two airports- Caticlan & Kalibo. While actually travel times depend on flight timings, you're looking at about 5 hours flight time and reasonable fares with either Cebu Pacific Air or Tiger Air. See our comprehensive travel guide to Boracay here for more information.
Hoi An, Vietnam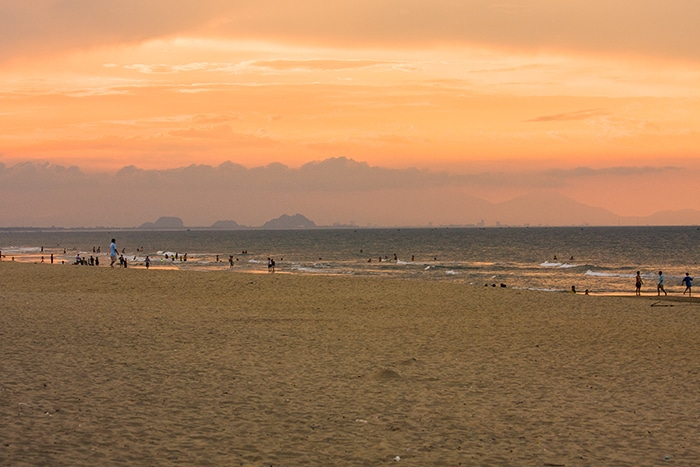 This delightfully quaint town on Vietnam's coast is one of the prettiest we have ever seen. Dating from the 15th century, its buildings, narrow streets, carved wooden shop houses, and the feel to the place definitely warrants exploration. With a great selection of restaurants and intriguing little shops, you can easily while a few days away here. Flights take you in to Danang and the journey from the airport to Hoi An feels like one long sandy beach lined with hotels to accommodate every budget. To feel like you're having a true beach holiday, we recommend hotel/beach time in the day, and Hoi An in the evenings when night falls and the lanterns are lit. Magical.
Get there: 2 hours 45 mins by air and a reasonable air fare on SilkAir.
Phuket, Thailand
There's something so reassuringly trashy about Phuket! Leave your preconceptions at home and embrace your wilder side at Suzy Wong's and the various mind-boggling cabaret shows you can catch around town. And sure, you can look further afield and find quiet, untouched spots, beautiful nature, with a host of accommodation options: there's a serious trend at the moment for luxe rentable villas, so you can do it in luxury and style. But we say, when in Phuket, go wild, party, drink and misbehave!
Get there: 1 hour 30 mins by air and a reasonable air fare thanks to local low cost airlines like Tiger Air and Jetstar.
Rawa, Malaysia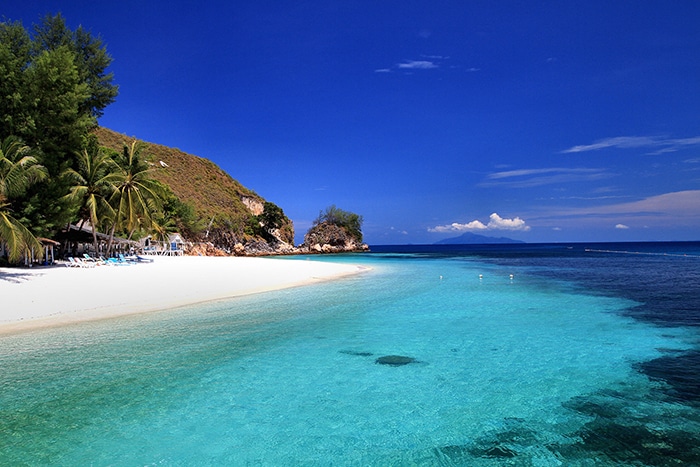 One of our favourite weekend escapes: arrive by boat on a Friday evening, take off your shoes as you reach the shore – and we bet you won't put them back on again until the weekend's over and it's time to head back to Singapore. If you're looking to get away with a group of friends, this is the spot. Be sure to book in advance for the simple but functional resorts, which offer plenty of activities including snorkeling, kayaking, and beach volleyball. Or simply laze on the beach and wait for the smell of the gorgeous BBQ dinner to wake you up. Mmmmmmmm.
Get there: Car/bus to Mersing then ferry to Rawa. Most resorts arrange the entire trip from Singapore, which takes around 4 hours.
Krabi, Thailand
Krabi is probably our favourite place in South Thailand. It's less crowded than Phuket, the people are nicer, there's fewer tourists…and it's just generally a more pleasant place to be. It's a great escape from Singapore if you're planning something of a detox/health/rejuvenation vacation. Spend the days doing yoga, rock climbing, swimming in the sea, or just lazing about and eating all the delicious Thai food.
Get there: 1 hour 30 mins and a reasonable air fare thanks to local low cost airline Tiger Air.
Langkawi, Malaysia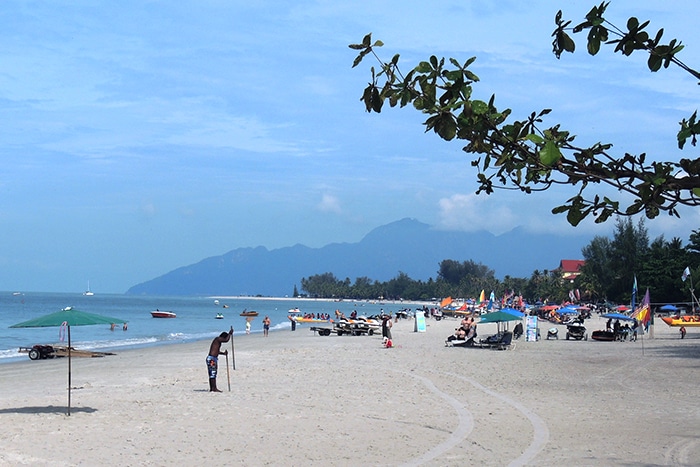 Langkawi is an archipelago made up of 99 islands on Malaysia's west coast and so to make the best of a trip there, we highly recommend stepping off dry land and going for a sail. The huge craggy outcrops and mini islands are awe-inspiring and the turquoise waters beckon you in for a dip. A great combination of picturesque paddy fields, fierce-looking jungle, mangrove swamps and sweeping beaches, make Langkawi a good adventuring destination, but if you're the lazier kind of holidaymaker, simply pick a sun-bed and admire the view!
Get there: 1 hour 25 minutes by air and a reasonable air fare thanks to low cost airline AirAsia.
Lombok, Indonesia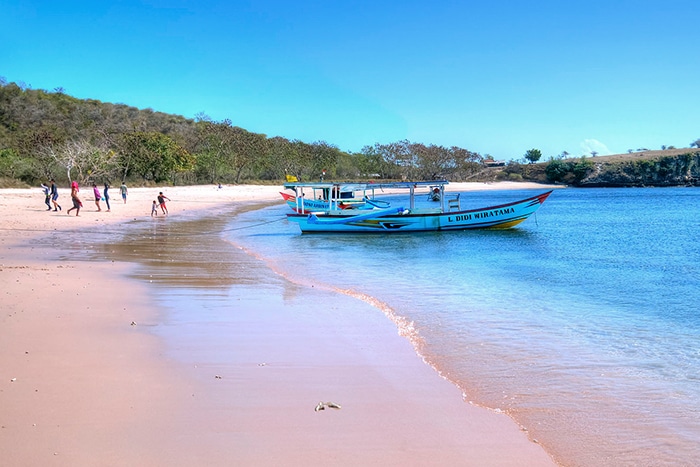 Whether you stay in Lombok, or use it as a stopover to the beautiful, backpacker haven of a diving destination that is the Gili Islands, it is quite noticeably a more sedate Indonesian island experience. Hugely different to tourist-driven Bali, Lombok is Indonesia on Valium…about 50 years ago. Less frantic, less bustling and as result untarnished by massive overdevelopment and international investment, Lombok is untamed, quiet, natural beauty. If you need a Starbucks and selection of restaurants on your vacation, avoid. If you want to get back to basics…Lombok could be perfect for you.
Get there: 2 hours 15 mins by air and a reasonable air fare thanks to SilkAir.
Kota Kinabalu, Malaysia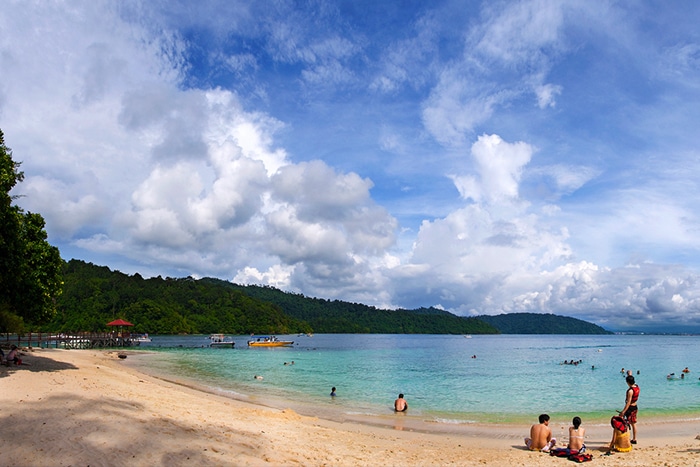 Kota Kinabalu is not just a fantastic place for trekking and hiking, but also a place for beach-lovers. Just off the coastline in the Tunku Abdul Rahman National Park is an diverse array of five picturesque islands, surrounded by marvellous jewel blue water teeming with life and colourful corals. Get out of the city and go island-hopping, snorkelling and diving in Pulau Sapi, Pulau Manukan and Pulau Mamutik – head to Mantanani Beach to spot some dugongs or Tempurung Beach, where you can simply chill under the natural shade of coconut trees along the shoreline.
Get there: 2 hours 30 mins by air and a reasonable air fare thanks to low cost airlines AirAsia.
Bali, Indonesia
The thing about Bali is…it has everything you could possibly want from a vacation. Whether you're seeking a cultural adventure; are more of an outdoorsy type (see Globo Surf for more tips) and want to surf, swim, and leap over volcanoes; are a beach bunny looking to get your tan on; are a foodie and want to enjoy a fantastic array of restaurants; or just want to party like a loon in a beautiful setting; Bali has it all, and Seminyak is the perfect base. From budget accommodation to full blown luxury, every culinary whim catered for, and shopping to make the girls swoon and many a boyfriend or husband sigh, if you like a little hustle, bustle and glamour with your vacation, this is the spot for you.
Get there: 2 hours 30 minutes by air and a reasonable air fair thanks to low cost airlines like Tiger Air and Jetstar.
Sibu Island, Malaysia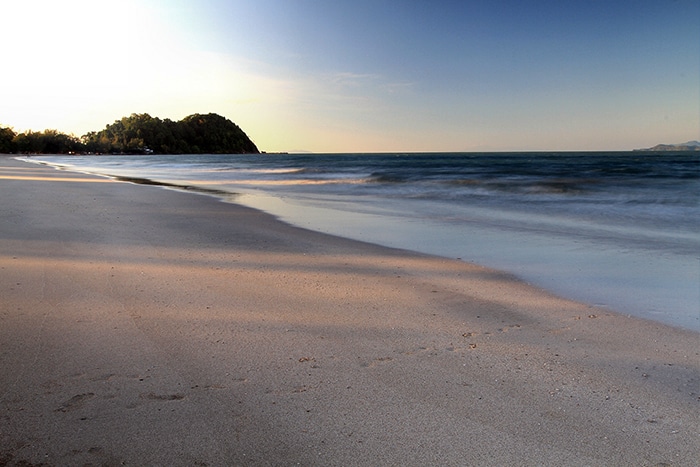 Another idyllic island getaway off the East Coast of Malaysia, which some might say is pretty much interchangeable with Rawa, being located within the same Marine Park. You can expect more or less the same offering from the journey over there, to the super snorkelling, and of course the beaches with soft golden sand, not forgetting that wonderful feeling you get when getting away from it all for a weekend, somehow blissfully feels like a week.
Get there: Access to Sibu Island is via the small town of Tanjung Leman, about 72 km south of Mersing. Shuttle buses are available directly from Singapore.
Tioman Island, Malaysia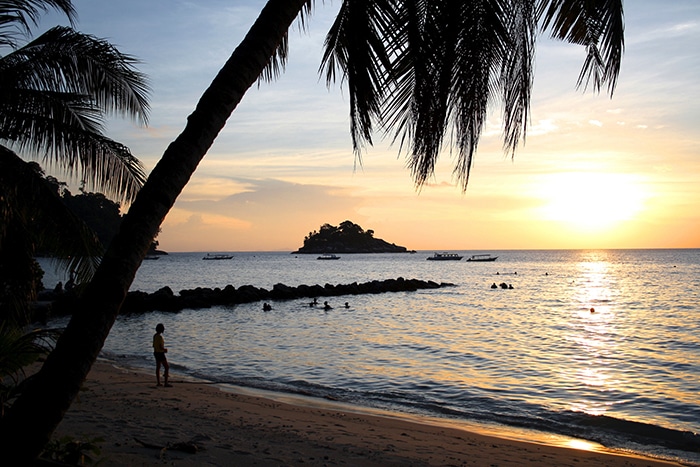 Two words – paradise island. Sparkling blue waters, white sandy beaches, lush greenery, and amazing snorkeling and scuba diving that will leave you besotted by the sea. Plus, this beautiful island off the East Coast of Malaysia is one of the few places that hasn't yet been spoilt by swarms of tourists. If you need to truly get away from it all, there is no better place. Need we say more?
Get there: Car/bus to Mersing, then a ferry to Tioman. Be warned that ferries to can take up to 3 hours and are dependent on tide levels, making it a significantly less convenient trip.