Best Pâtisseries in Paris: Where to Find Great Croissants, Macarons, Eclairs, Madeleines, and Choux in the City of Light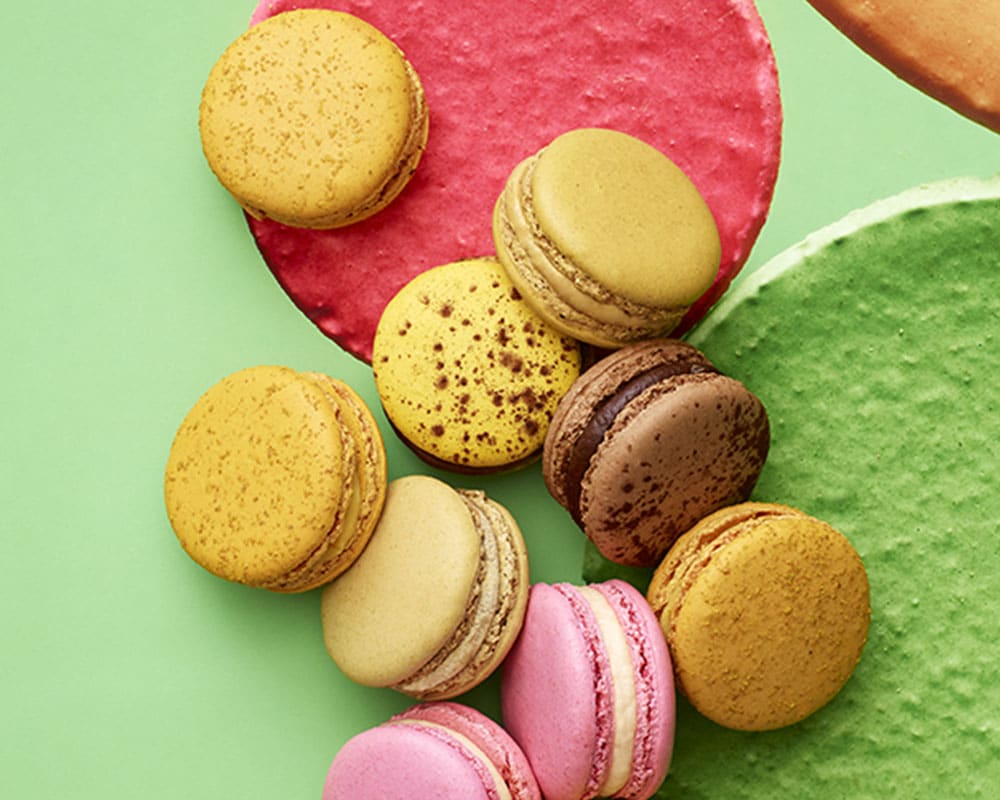 PUBLISHED November 2nd, 2017 06:00 am
Aside from excelling in romance, art museums, and vintage shopping, Paris is a city where top notch pâtisseries are the norm, which makes savouring it all an impossible feat. A better strategy will be to go straight for the top picks in the city's pastry scene – especially those that we've scoured the city for. Happy noshing!
Blé Sucré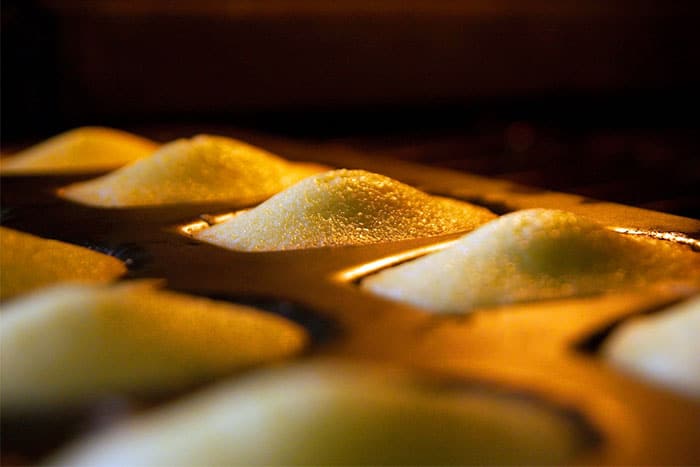 Don't look any further – make Blé Sucré your go-to venue for breakfast. Just about any pastry here makes a great pairing with coffee, from the flaky croissants coming out tray after tray from the oven, to decadent pain au chocolat and (apple turnover).
The best part? Unlike most pâtisseries in Paris, the pastries at Blé Sucré don't come with jaw-dropping prices. And before you go, get a bag of madeleines; the ones here are delightfully buttery, and come complete with a light, golden crust and citrusy glaze.
Blé Sucré is located at 7 rue Antoine Vollon, 75012 Paris, France, p. +33 1 43 40 77 73. Open Tues-Sat 7am-7.30pm, Sun 7am-1.30pm. Closed on Mon.
Café Pouchkine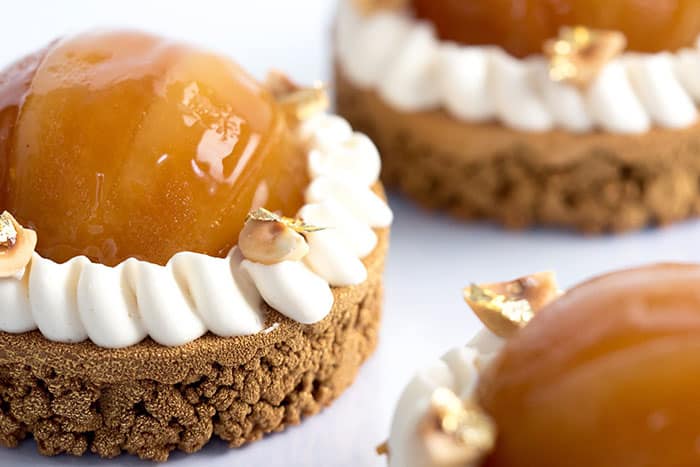 Café Pouchkine doesn't offer your usual French classics. The venue dishes out desserts with a Russian spin; cheesecakes are baked with Russian fromage blanc, while pastries are made using buckwheat flour, spices and kvas – ingredients found in traditional Russian sweets and dishes. And as much as the desserts are a treat for your palate, it's also a feast for your eyes – each pastry is a work of art with its abundant toppings of fresh fruits, berries and chocolate decorations.
Café Pouchkine is located at 64 boulevard Haussmann, 75009 Paris, France, p. +33 1 42 82 43 31. Open Mon-Wed, Fri-Sat 9.35am-8pm. Closed on Thur & Sun.
Gilles Marchal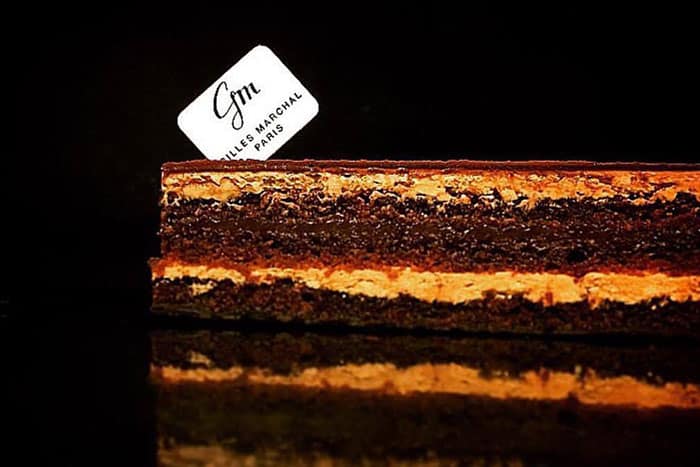 You know that madeleines at Gilles Marchal are a must-try when it comes with rave recommendations from local Parisians. And they're right on the money: the madeleines are incredibly fresh, boast crisp edges, retain a moist crumb and come in a array of mouthwatering flavours – like vanilla, lemon-glazed and chocolate. Beyond the madeleines, you'll find that Marchal does equally flawless renditions of classics like the tarte aux framboises and éclair.
Gilles Marchal is located at 9 rue Ravignan, rue Garreau, Montmartre, 75018 Paris, France, p. +33 1 85 34 73 30. Open Tues-Sat 8am-8pm, Sun 8am-7pm. Closed on Mon./i>
Hugo et Victor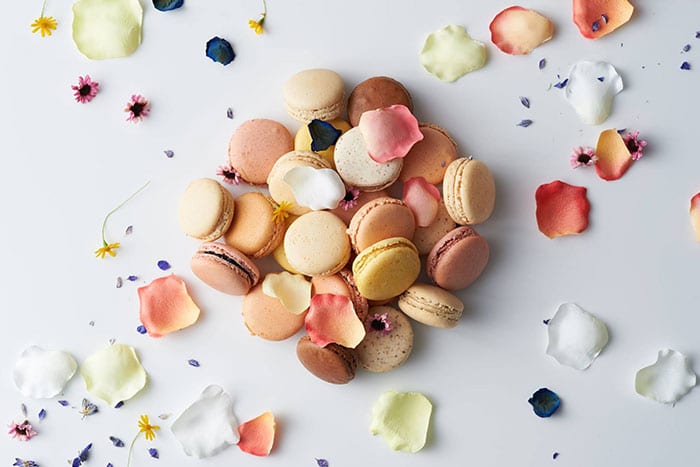 Beautifully crafted with eye-catching colours, the pastries at Hugo et Victor stand out against the store's monochromatic decor. While award-winning chef Hugues Pouget may be known for complex, imaginative pastry creations, at Hugo et Victor, the focus is all about traditional flavours and seasonal fruits. The stars of the show here are the tarts – tender, buttery crusts encasing plump slices of fruit and filling. Don't leave without trying the Tarte Pamplemousse.
Hugo et Victor is located at 40 Boulevard Raspail, 75007 Paris, France, p. +33 1 44 39 97 73. Open Sun-Thur 10am-7pm, Fri-Sat 9am-8pm.
L'éclair de Génie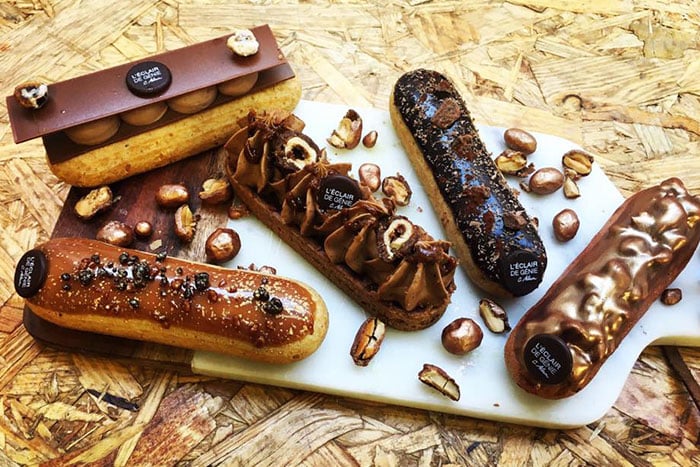 Who says éclairs are boring? Not at Éclair de Génie, for sure. Saying that the long john-shaped pastry is reinvented in more ways than one is an understatement here, as chef Christophe Adam has created over 250 varieties of a beloved French favourite.
You'll find the usual favourites, like caramel beurre salé (salted caramel with mascarpone cream) and barlette glacée chocolat(chocolate with hazelnuts) alongside playful reinventions, such as the citron yuzu (yuzu cream with crispy meringue), matcha bamboo (matcha cream with white chocolate) and even frozen éclair popsicles.
L'éclair de Génie is located at 14 rue Pavee, 75004 Paris, France, p. +33 1 42 77 85 11. Open Mon-Sun 11am-7.30pm.
Pierre Hermé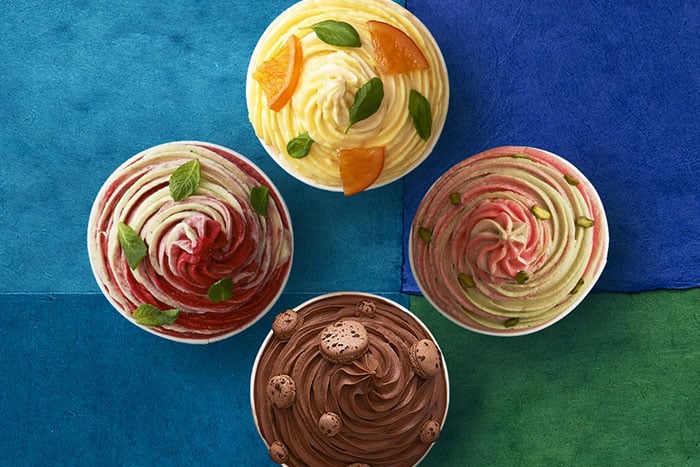 A visit to Pierre Hermé is an item to be checked off every dessert lover's bucket list. Across its 16 finely appointed boutiques in the city, visually stunning pastries in all forms and flavours call out your name, tempting you with their rich colours and delicate decorations.
Before you blow out your travel budget on desserts alone, gently remind yourself that you're here for the highlights: the Croissant Ispahan is a buttery treat containing rose, raspberry and lychee, the Tarte Infiniment Vanille boasts a shortbread crust and a white chocolate ganache filling flavoured with vanilla and mascarpone cream, and the macarons come in unforgettable flavours – such as olive oil with vanilla and Iranian black lemon.
Pierre Hermé is located at 72 rue Bonaparte, 75006 Paris, France, p. +33 1 43 54 47 77. Open Sun-Wed 10am-7pm, Thur-Fri 10am-7.30pm, Sat 10am-8pm.
Popelini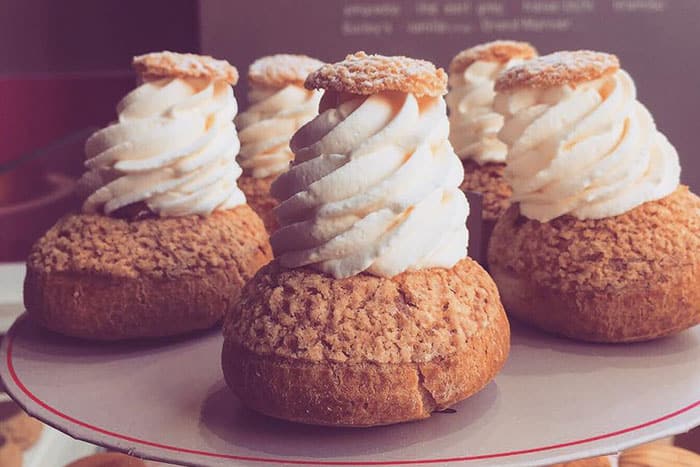 Gleaming like jewels in a jewelry store, the choux à la crème – or cream puffs – at Popelini are lined up in neat rows under a glass display. With flavours like lemon praline, Madagascan vanilla, Earl Grey and Cointreau, we can easily imagine popping these adorable treats in our mouths – one after another, all day. If you're as much of a dessert lover as we are, it's best to come in the morning to stock up, because choices are few and far between after lunch.
Popelini is located at 29 rue Debelleyme, 75003 Paris, France, p. +33 1 44 61 31 44. Open Tues-Sat 11am-7.30pm, Sun 10am-6pm. Closed on Mon.
Sadaharu Aoki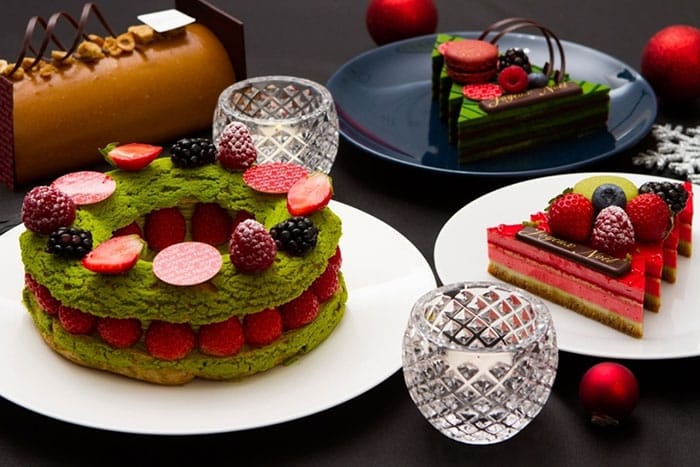 At Sadaharu Aoki, beloved French pastries get an Asian twist through inventive combinations such as green tea croissants, black sesame éclair, yuzu tartlet and choux pastry with vanilla, matcha and azuki. That said, traditionalists and purists can still take their pick of French classics, like the caramel tart or mille-feuille. Can't decide? Thankfully, there isn't a need to. The menu offers a degustation cake sampler – the perfect option for dessert lovers who want to have it all.
Sadaharu Aoki is located at 35 rue de Vaugirard, 75006, Paris, France, p. +33 1 45 44 48 90. Open Tues-Sat 11am-7pm, Sun 10am-6pm. Closed on Mon.
Top image: Pierre Hermé