Bottomless Brunch in Singapore: The Guild Hops In With Unlimited Award-Winning Craft Beers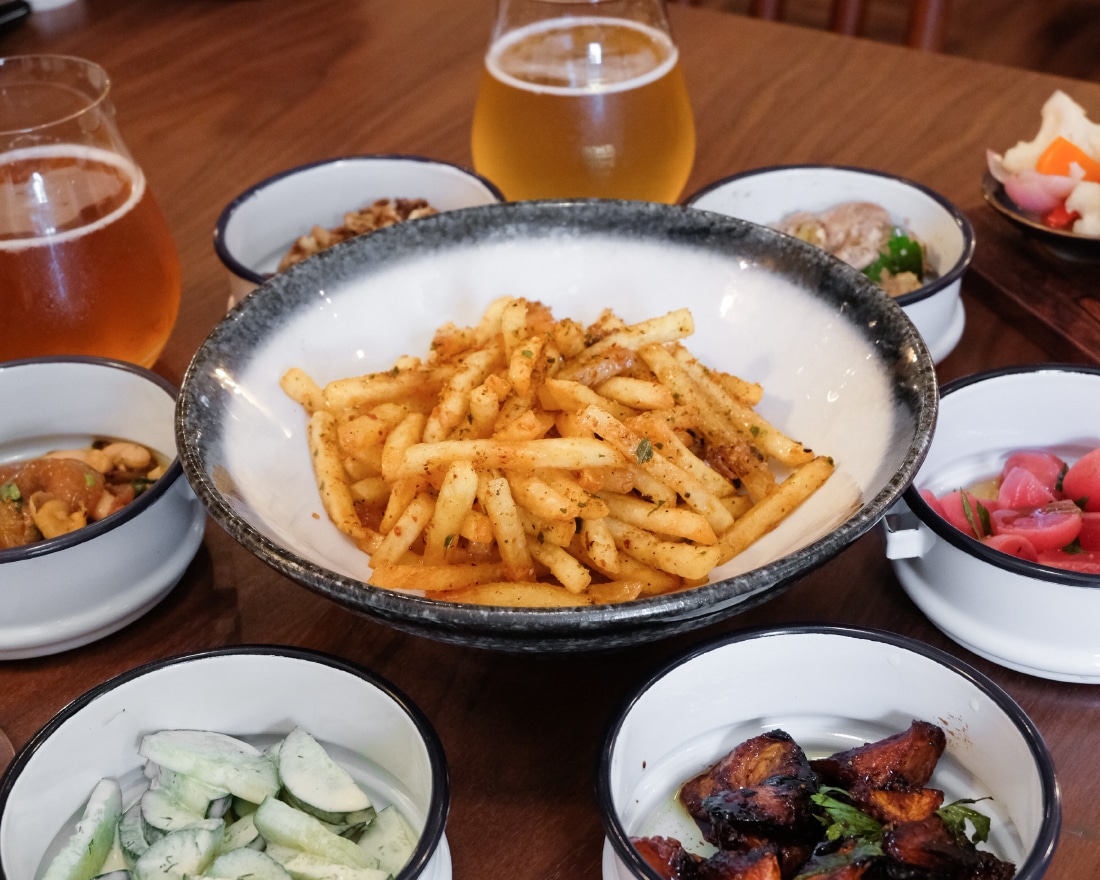 PUBLISHED October 25th, 2018 06:00 am | UPDATED April 21st, 2019 02:48 pm

Brunch is the undoubtedly the most indulgent meal for the soul — but there's a catch. More often than not you leave stuffed as heck and full of regret, swearing never to abuse your body like that again. Then there are ones where you tell the chef that you're going to be back next Sunday, this time with your whole extended family. Chef Vinny Lauria's brunch is very much the latter.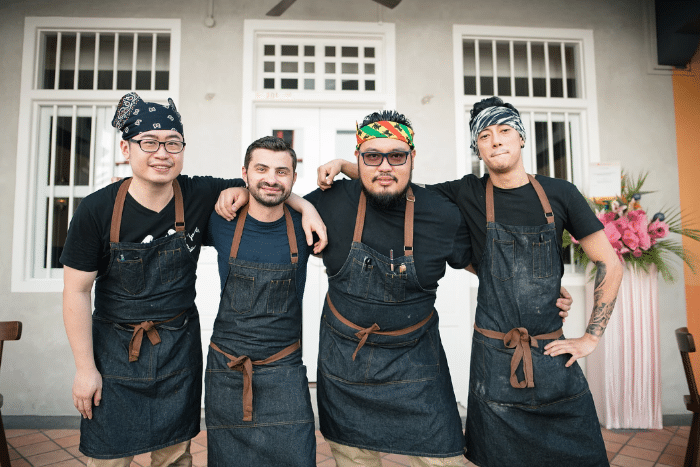 If you haven't realised by now, The Guild is a gem of a restaurant. It also upends everything you think you know about weekend brunch, tossing out the millennial phenomenon of cheesy bacon quiches and avocado toasts for something a lot more fun. Here, everything fits on a small two-page A5 menu, including an assortment of natural yeast Country Bread ($15), which you get with several spreads and cheese – all made in-house.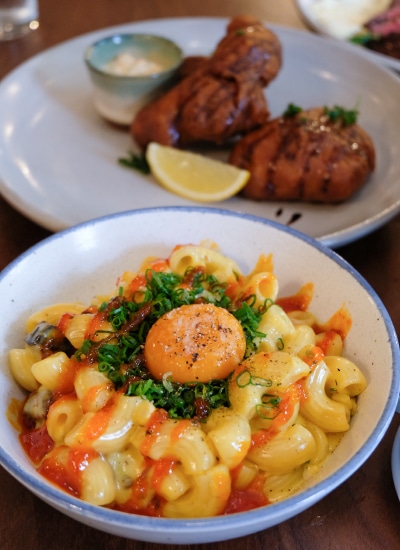 So, the mains: they're all served with unlimited helpings of sides, pickles, and vegetables. It could be pickled onions, minty cauliflower, cucumber salad, baked white beans, or roasted sweet potatoes glazed in caramelised vinegar.
There are fries, but it's nothing boring like truffle oil and shaved parmesan. These ones are crisp and sticky with strong notes of sun-dried tomatoes and basil. Remember the mind-blowing salt and vinegar fries from the a la carte menu? These are just as good and, well, as sinful.
Clearly, these guys do not mince their flavours. Fish and chips takes a bizarre turn with the Beer Battered Stingray ($35) — a surprisingly great way to use stingray, other than the classic sambal. Reminiscent of the shark nuggets you can find at Tiong Bahru Market, the light crispy batter gives way to plenty of flavour, drizzled with black vinegar for an edge of tartness.
There is a Shiitake-Rubbed Skirt Steak ($35) with a beautiful crust that oozes earthy and smoky umami. It's an excellent beefy cut, perfect for a hearty brunch. Eat this with a dollop of very tasty roasted garlic aioli that will open up your eyes. You can add two perfect sunny side eggs for $8 too, but I say save your stomach space for other things.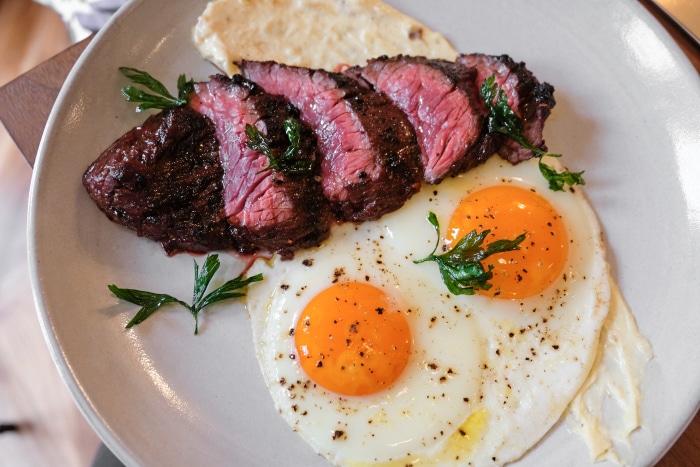 If you have to choose one more, make it Vinny's Mac N' Cheese ($22) — similar to what he has on his dinner menu, but with all the works. It's a massive flavour bomb: dig inside to find chunky bacon, chili jam, caramelised onions, pickled jalapeño, roasted garlic, salted egg bread crumbs, and charred corn. Impressively, it's barely cloying at all.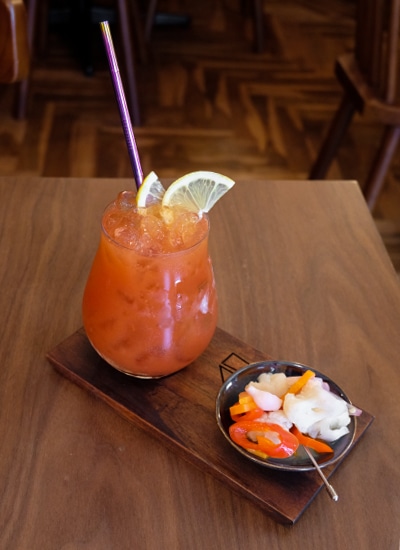 You're at The Guild, so you must order some beer. For $59++, from 12pm to 3pm, you get endless pours of four award-winning Young Master brews: Contemporary Pilsner, Another One, Classic Pale Ale, and a rotating tap that changes every week. Or, try cocktails like the lively Tequila Cooler ($21), made with muscadet wine, bold Cimarrón Tequila, refreshing cucumber and watermelon tonic, and Peychaud's Bitters. Then, a more intense Bearded Bloody ($19) comprising a glorious house Mary mix with spicy pickled vegetables that's bound to wake you up.
So, come here and go crazy. That's what weekends were made for, right?

The Guild is located at 55 Keong Saik Rd, #01-01, Singapore 089158, p. +65 9042 3900. Brunch is available on Saturday and Sunday, 12pm – 3pm. Open Wed-Fri 6pm – 12am, Sat-Sun 12pm – 12am. Closed Mon-Tue.