Bubble Tea Brands In Singapore: Where to Get Brown Sugar Milk Tea, Cheese Tea, and even Alcoholic Bubble Tea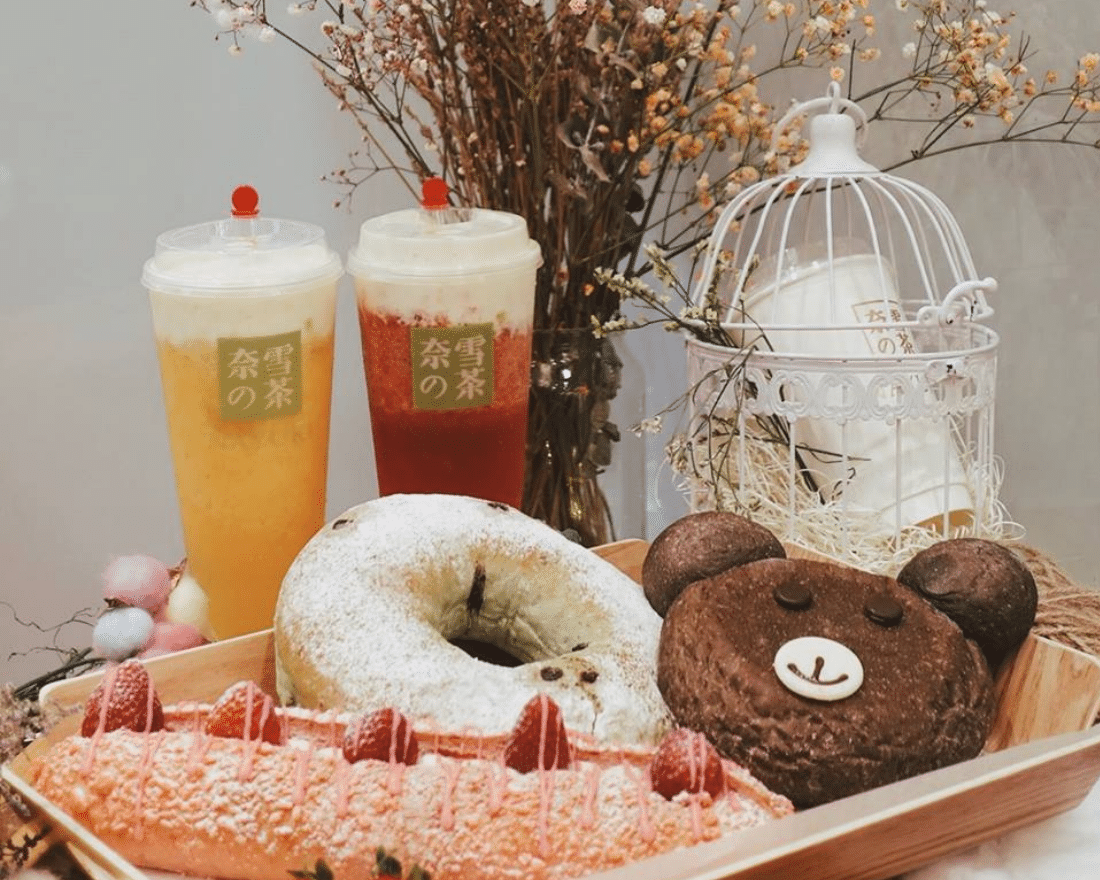 PUBLISHED August 12th, 2019 06:15 am
With new bubble tea shops sprouting up across our island, long queues snaking around every corner, and the flooding of social media with all things boba, bubble tea clearly isn't just a hype in Singapore. We reckon it's easy to feel lost in this whirlwind of madness, especially with all the fancy forms from Brown Sugar Milk Tea, to Cheese Teas, Fruit Teas and beyond. Whether you're a bubble tea connoisseur or a traveler seeking to understand this Singaporean-obsession, here's a handy guide to all our new-found favourites haunts in town.
For the Classic Milk Tea Lovers
CHICHA San Chen (吃茶三千)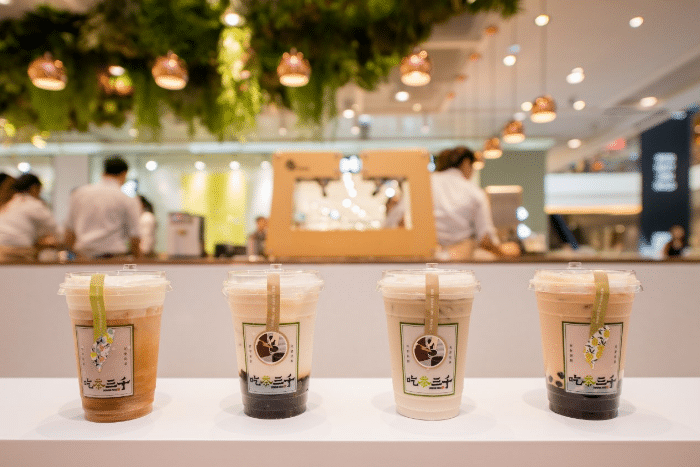 It's often a struggle to find milk teas that balances both 'milk' and 'tea' perfectly in a cup, but CHICHA San Chen marries the two beautifully. No surprise, since the high-quality tea leaves is sourced from their own plantation, with the process overseen by a dedicated team of professional tasters and roasters. Drinks here are fully customisable – choose your tea, flavourings, toppings and sugar level – or you can pick from their list of signatures, such as award-winning Ding Dong Oolong Tea (S$4.70).
CHICHA San Chen (吃茶三千) has four outlets islandwide, get addresses and opening hours here.
Milksha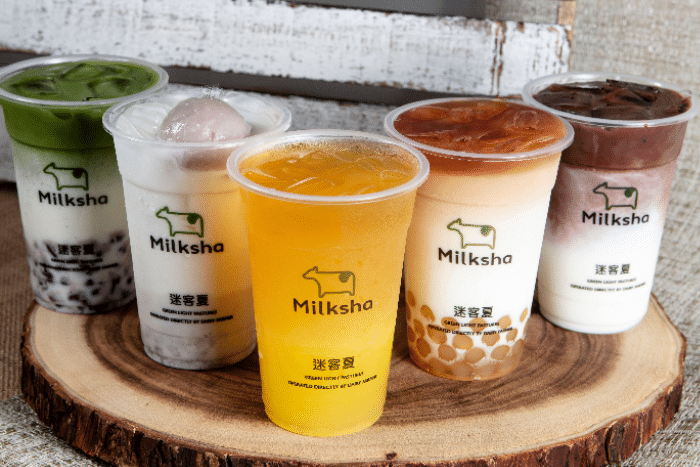 A new addition to Singapore's blooming bubble tea market, Milksha stands out with their brand's guarantee of using only 100% natural fresh milk. And no preservatives, chemical ingredients, or artificial colourings – even the sugar used is purportedly obtained from sugar cane. Go bittersweet with Azuki Matcha Milk (S$5.60), or opt for the rich Fresh Taro Milk ($5.60) that for once, isn't purple.
Milksha has two outlets islandwide: Suntec City, 3 Temasek Boulevard, #02-375/376, Singapore 038983; 109 North Bridge Road #02-K07, Funan Mall, Singapore 179097. Opens daily 11am-10pm.
Special Mention: Brown Sugar Milk Tea
Xing Fu Tang (幸福堂)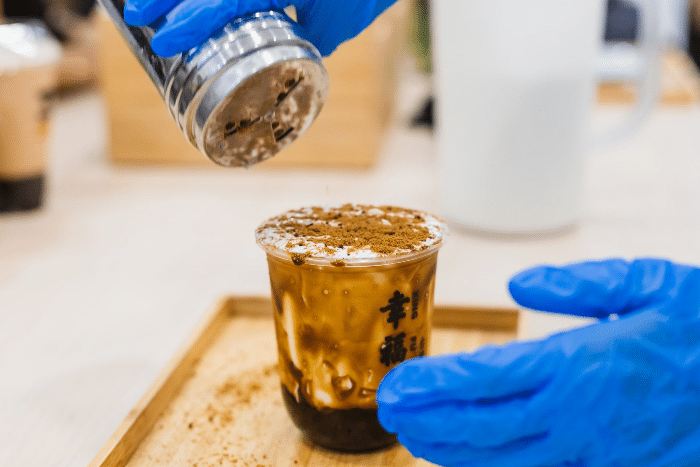 You've probably seen videos of their stir-fried Brown Sugar Boba: pearls being stirred in a wok of thick brown sugar syrup. The newest kid to the block of brown sugar milk tea, Xin Fu Tang (幸福堂) tells the story of a grandma's love in a cup. Waiting times are long here for the Brown Sugar Boba Milk (S$5.30), and with with good reason: the hot boba is scooped up only when ordered, followed by milk, cream, and a caramelised brown sugar layer that's torched before being served.
Xin Fu Tang (幸福堂) is located at Century Square, #01-22,  2 Tampines Central 5, Singapore 529509. Opens daily 11am-10pm.
R&B Tea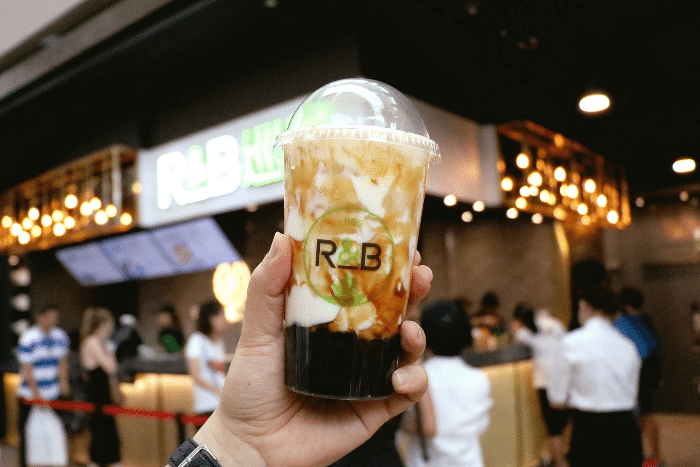 Though R&B has a wide selection of drinks, the brown sugar milk tea here at R&B 巡茶 comes up strong against its competitors. They too mastered the balance of milk and tea quite consistently, and their brown sugar boba doesn't disappoint either. Try the limited-supply Brown Sugar Boba Milk with Cheese Brûlée (S$4.80), featuring warm brown sugar pearls beneath cold milk and freshly torched cream cheese.
R&B has outlets islandwide, get addresses here. Opens daily 11am-9pm.
It's All About The Bubbles
For those of us on the hunt for premium quality toppings that aren't limited to KOI, check these out.
PlayMade by 丸作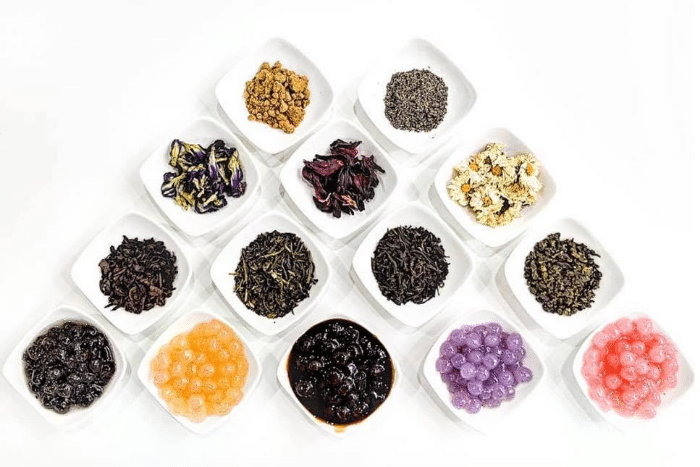 Featuring a live pearl-production process, toppings at PlayMade are all handmade and works of innovation. With a variety of pearl flavours, such as Pink Cactus, Black Sesame, Burnt Caramel, and more to come, your bubble tea won't ever be boring here. Entirely customisable – choose your size, sugar level, and ice content – with all toppings available daily, PlayMade by 丸作 is a treat for the adventurous.
PlayMade by 丸作 has outlets islandwide, get addresses here. Opens Mon-Fri 11am-10pm, Sat-Sun 10.30am-10pm.
Hollin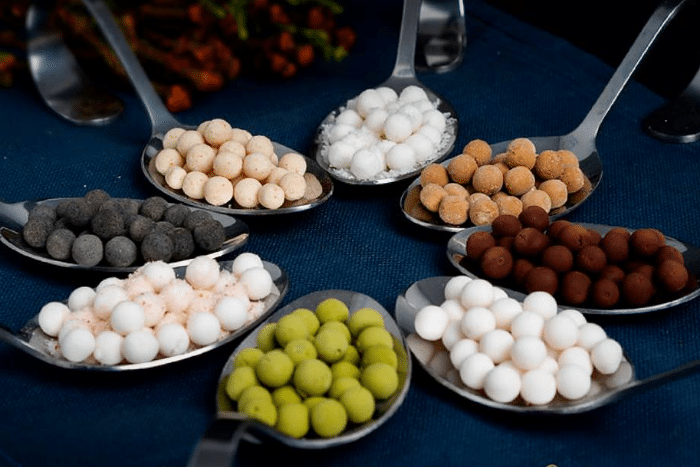 Offering a different flavour of pearls each day (check schedule here),Hollin's pearls are freshly made with no preservations and colourings added. Overall, their pearls are slightly chewier than most places, and flavours are more pronounced so some matching is required, but the honey white pearls are available daily if you aren't keen on the flavour of the day. Hollin is also popular for their Rock Salt Macchiato series, so try that for a savoury treat in a cup.
Hollin has two outlets: Blk 190 Toa Payoh Central #01-538, Singapore 310190; and Suntec City Tower 3 East Wing, #02-605/605A, Singapore 038983. Opens daily 11am-9pm.
For A Fruity Refresh
Nayuki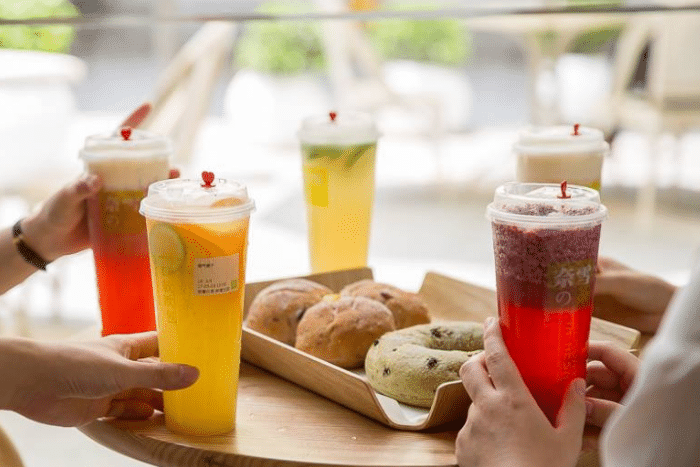 There's finally a bubble tea cafe with soft-euro bakes in Singapore. Selling fruit-based teas paired with matching chewy bread, Nayuki is the perfect hangout area for those looking to rest their legs and refuel. From their specialty Supreme Cheese Fruit Tea series to Supreme Fresh Fruit Tea series that's all loaded with real fruits and freshly squeezed juice, Nayuki is a healthy refresh among its counterparts.
Nayuki has two outlets islandwide: 1 Harbourfront Walk, VivoCity #01-207, Singapore 098585, opens daily 11am-10pm; 107 North Bridge Road, Funan Mall #01-01, Singapore 179105, opens daily 10am-10pm.
Bober Tea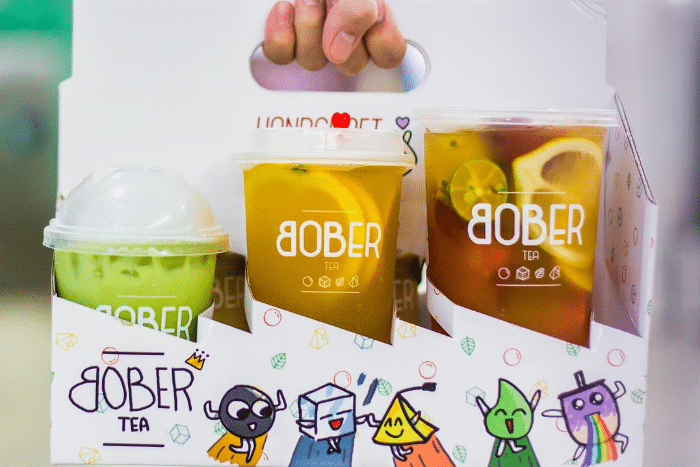 With a cute carton box to hold aesthetically-pleasing bubble teas, Bober Tea is a homegrown brand using only premium ingredients and homemade boba. Try their Supreme Fruit Burst Tea series (S$5.20) for an aromatic tea infused with real fruits – a nice balance of tea and fruit. Considering the high-quality of ingredients used such as Hokkaido milk and pure matcha powder, Bober Tea is an affordable treat to get easily in the heartlands.
Bober Tea is located at 200 Bishan Road #01-01, Singapore 579827. Opens daily 11am-10pm.
Teafolia
Teafolia prides itself with serving simple and nutritious bubble tea with freshly sliced fruits. Take your pick from Four Seasons Oolong tea from Taiwan, for Royal Ceylon black tea from Sri Lanka, and premium green tea from Vietnam. All freshly brewed, and you can choose to pair your drink with yummy Konjac for a healthier yet tasty indulgence.
Teafolia has three outlets islandwide, get addresses and opening hours here. 
For the Adventure-Seekers
Feeling the bubble tea fatigue? We've got you a list of avant-garde flavours that are sure to pipe your interest, from alcoholic bubble tea to the best cheese teas in town.
The Local Box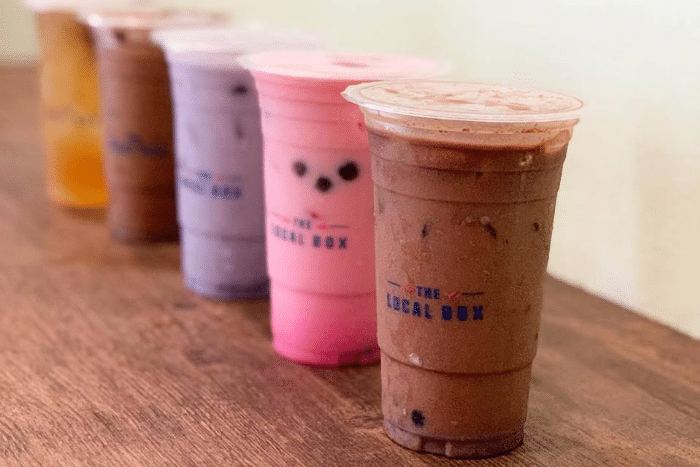 Looking for more than a caffeine rush? Don't pass over The Local Box's alcoholic bubble tea. Go for the chocolaty Nutella Baileys Milk Tea (S$11), or a fruity Lychee Gin Tea (S$12) depending on your mood. The alcohol is rather subtle on the palate, so it's perfect for a midday pick-me-up that'll look perfectly innocent on your work desk.
The Local Box is located at 8 Enggor Street, #01-05, Singapore 079718. Opens Mon-Thu 8am-5.45pm, Fri 8am-7.15pm. Closed on weekends.
Special Mention: Cheese Tea
Featuring brewed tea topped with a foam made from savoury or sweet cream cheese, milk, and whip cream, cheese tea can get pretty addicting once you get past the wacky name.
Heytea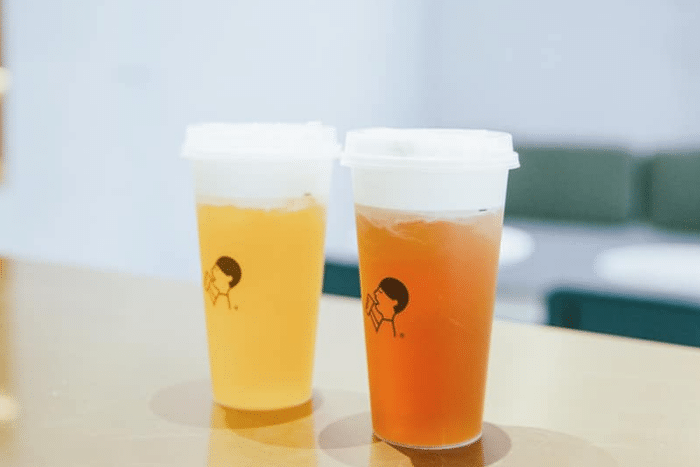 The first maker of the iconic cheese tea needs no introduction. Using high-quality tea as a base, Heytea has a selection of different flavours to fit everyone's tastes. We highly recommend their original cheese tea series if you're accustomed to the taste; get their savoury signature King Fone Cheezo Tea (S$5.50). For the newbies, opt for the light cheese tea series that's less overwhelming on the palate. 
Heytea has two outlets islandwide: 2 Orchard Turn, ION Orchard, #B4-29, Singapore 238801, opens daily 10am-10pm; Block A, 3 River Valley Road, #01-06, Singapore 179020, opens daily 12pm-1am.
Jiak Zua at Graviteabar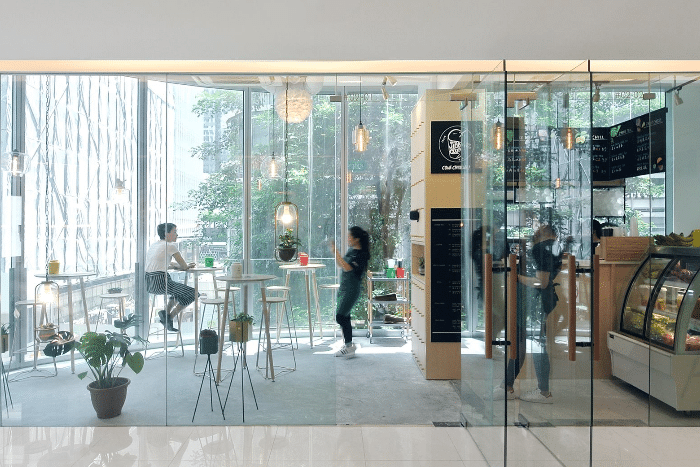 Located within the CBD, Jiak Zua is a great go-to whether you're seeking respite from the sun or work. Their homemade cheese foam is creamy, thick, yet deliciously light – it reminded me of Japanese cheesecake. For something simpler, get their tropical Mix Fruit Tea (S$6.90) instead, featuring watermelon, passionfruit, and mango among others. We also like that their homemade sugar is healthier and not that sweet.
Jiak Zua is located at 138 Robinson Road, #02-01/02 Oxley Tower, Singapore 068906. Opens Mon-Fri 9.30am-5.30pm, closed on weekends.
Top Image: Nayuki