Gym Review: There's No Slacking off at Tech-Savvy TFX in FUNAN Mall, Singapore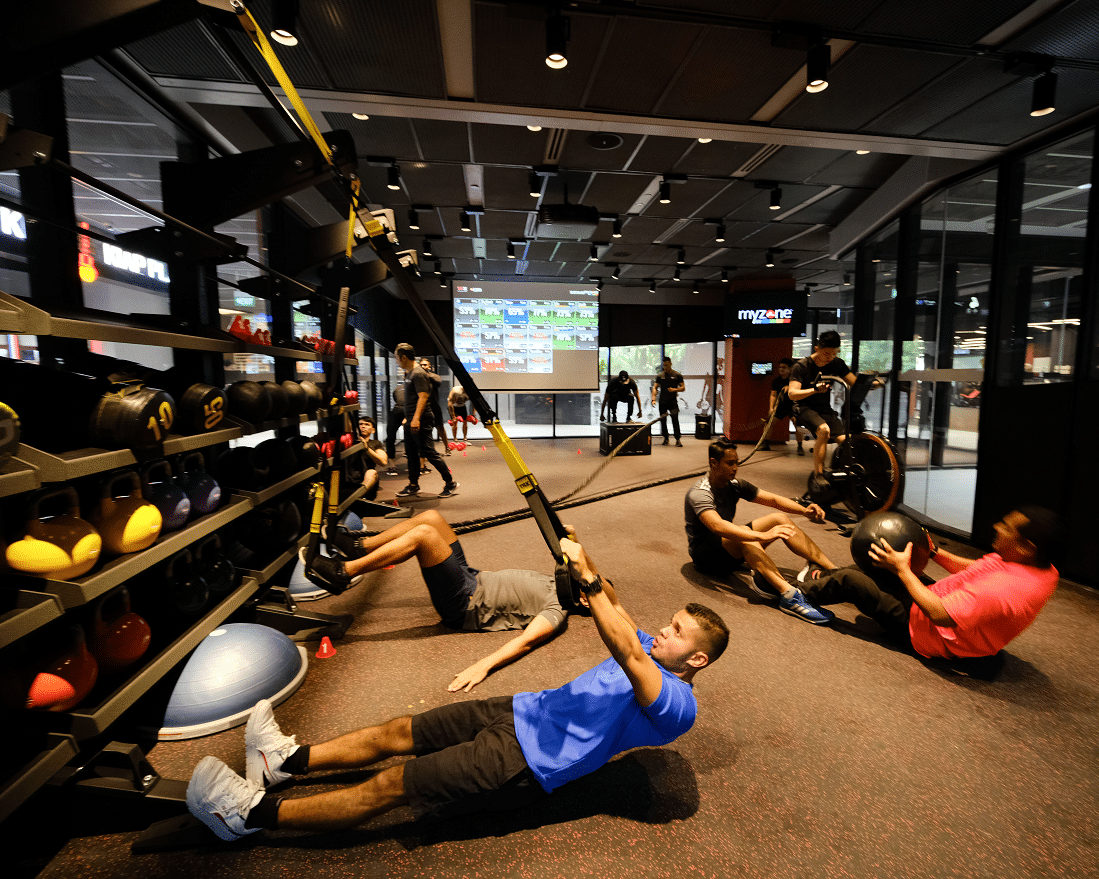 PUBLISHED August 12th, 2019 05:00 am | UPDATED May 18th, 2020 07:24 pm
If you live your life vicariously through people's Instagram stories, you've probably noticed the gradual shift away from Jewel's Rain Vortex towards the tiny dancing robots, Tiong Bahru Bakery and indoor rock walls of the new and improved Funan. Now on its third and largest overhaul, it's being celebrated (save for a couple of cynics) as the tech mecca of shopping malls. Keeping in time with the theme, its resident gym – TFX Funan – comes equipped with state-of-the-art machines and tech-enabled training for an even greater workout.
As is customary in the Singaporean shopping mall formulae, having a fitness club or two is expected. But unlike most other gyms, TFX Funan will come with a few added bonuses that you won't get anywhere else. The new luxury establishment spans two storeys and 15,000 square feet of carefully curated machinery. Life Fitness IC6 spinning bikes, functional training equipment from Ziva and Torque and a Monster Rhino Belt Squat are just cursory examples to the full extent of the gym's full technological prowess.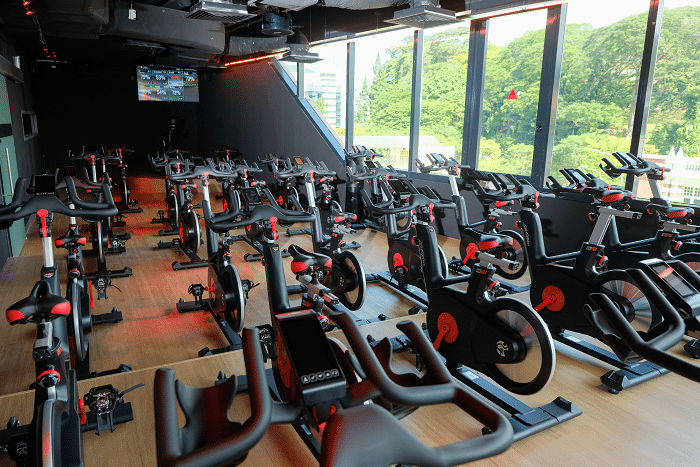 It's also the first in Singapore to house Matrix Fitness' Matrix Strength Ultra Series – which involves an Intelligent Video Training Display – for optimal resistance training. Jargon aside, there are also rooms for spin and yoga classes, and a small pool area for swimming and lounging. While the pool and basic gym equipment aren't much to comment on, the quality of machinery is greatly appreciated. No lumpy treadmills and rusty bars here.
But the most notable advancement would be the introduction of Myzone, a heart-rate based system that monitors your real-time heart-rate, caloric burn and more. You'll get it with a membership at TFX Funan, which includes a heart-rate monitor upgrade at a preferential price. Before you roll your eyes because your Apple Watch can do the exact same, take note that because it's strapped in below the sternum, the Myzone accuracy beats run-of-the-mill wristwatch monitors.
Our introduction to the Myzone was through what's most likely the most efficient set of HIIT ever, mostly because your performance is splashed across wide-screen monitors for all trainers to see (much to my chagrin. But hey, it also let me know that I burned 439 calories ).
All TFX Funan members will be provided with a MZ1 heart-rate monitor upon their membership signup, with an option to upgrade to a MZ3 heart-rate monitor at a preferential price. And while True Group plans to expand into more TFX outlets at Millenia Walk and Pacific Plaza, Myzone technology will only be available here at Funan.
The deets: Membership at TFX Funan will start at S$138++ per month.
TFX Funan is located at 107 North Bridge Road Funan, #04-18 Singapore 179105, p. +65 6690 2388. Open daily, 7am-10pm.