Cheek by Jowl: Modern Australian on Boon Tat Street [CLOSED]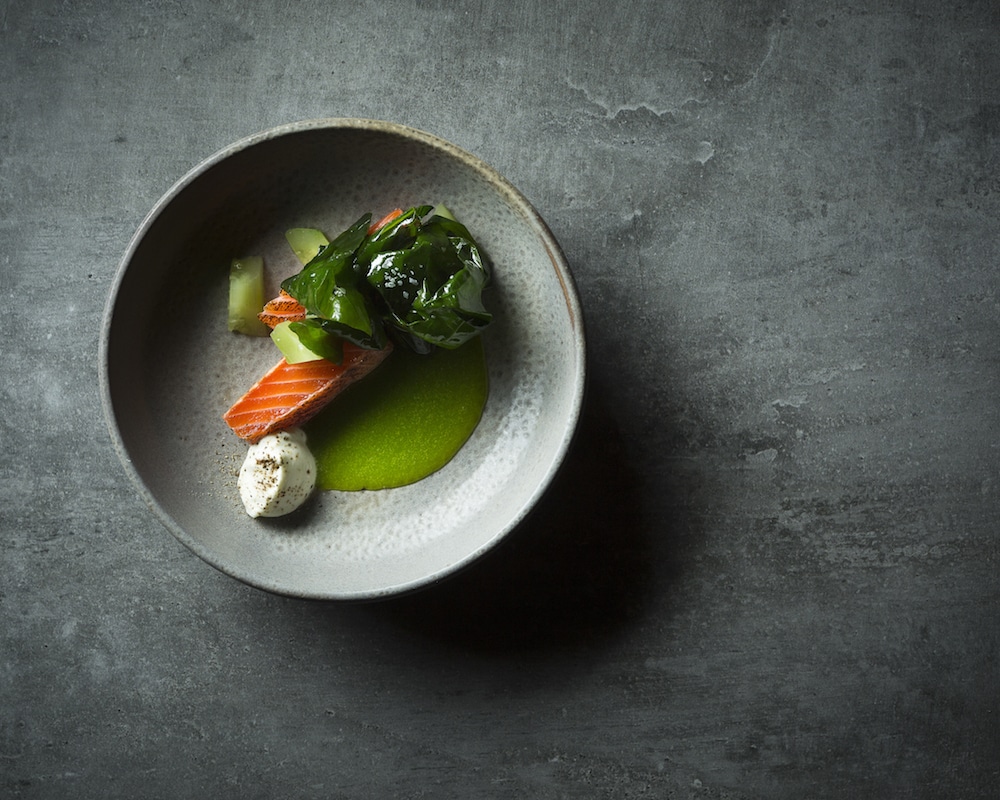 PUBLISHED March 25th, 2016 07:00 am | UPDATED August 31st, 2019 08:07 pm

For a good part of 2015, Sorrel pretty much hogged every foodie's watchlist. Chef Johnston Teo's bistronomy concept won plaudits for its parsnip-in-sorbet attitude and foams-on-gels flair. Yet the 25-year-old's sudden departure in October 2015 foreshadowed (or perhaps eventually led to) the demise of the very establishment he was very much associated with.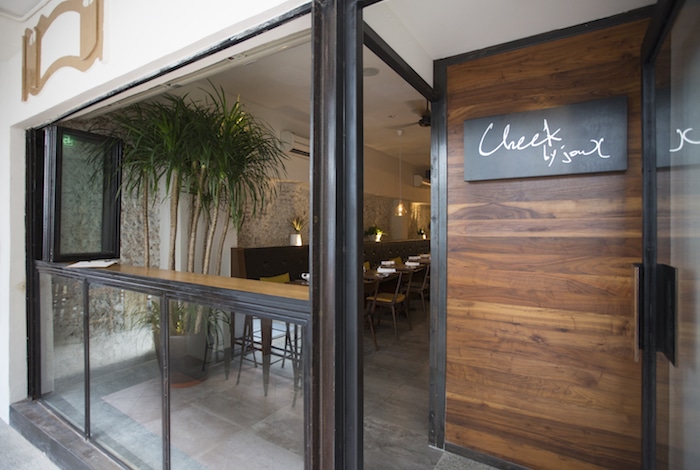 Today, Cheek by Jowl sits in the place of Sorrel, on a restaurant row bustling with concepts, each like a food whorehouse cavorting for the gastro-horny crowd. And Chef Rishi Naleendra, former head chef at modern European restaurant Maca, is the high-flying, fine-casual leader of the pack.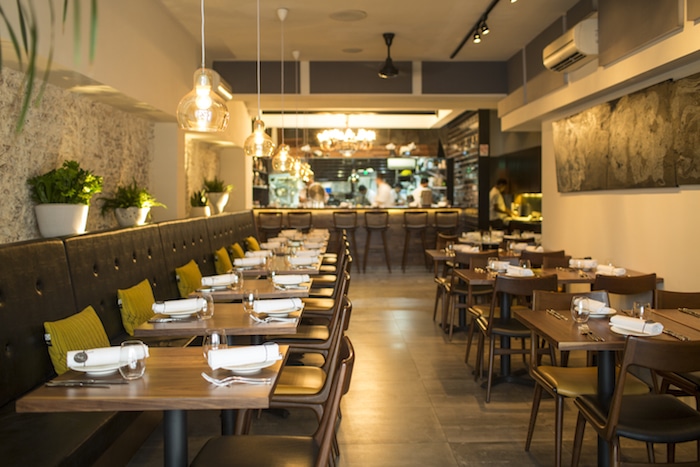 Among the minimal cosmetic changes to the space is the knocking down of the glass walls fronting the restaurant, almost symbolic of the new modern Australian direction Chef Rishi is steering CBJ toward. No fancy caviar, truffle or foie gras, mostly humble ingredients done right. Casual, but not sloppy. Gentle, but not emasculated.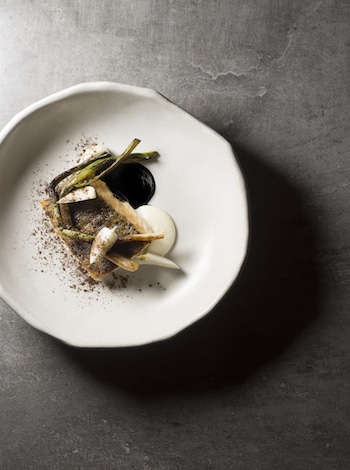 His mastery of the interplay between smokiness and acidity is exceptional, missteps notwithstanding. A lick of char on a cured Ocean Trout ($22) dances on the palate with the tang of a cucumber-yuzu gel. Then, Cream (cue: whipped buttermilk) and Green (cue: compressed spinach) join the waltz in a confetti of flavours.
The smoky edge of a coal-black scallion goo smeared on a wonderfully crisp Barramundi ($32) sets one on a psychedelic high, reined in only by the citrus twang of wedges of pickled turnip sprinkled with lemon powder. Chef Rishi's food is feminine like that – he gives savagely, but also tugs beautifully where it matters.
A little too savage at times, one may add – whether it's the mouth-puckering vinegar in an oyster topping, or the acid that robs enough texture out of raw venison to render it quaggy.
The former Coffin Bay mollusc ($5/pc), frigid from a mound of tomato-ey snow, slips past our tongue receptors without registering a blip. The latter New Zealand Venison ($22) unfortunately lets down its accompaniments of a beautiful zucchini puree and a sprinkling of fried capers dying to provide texture.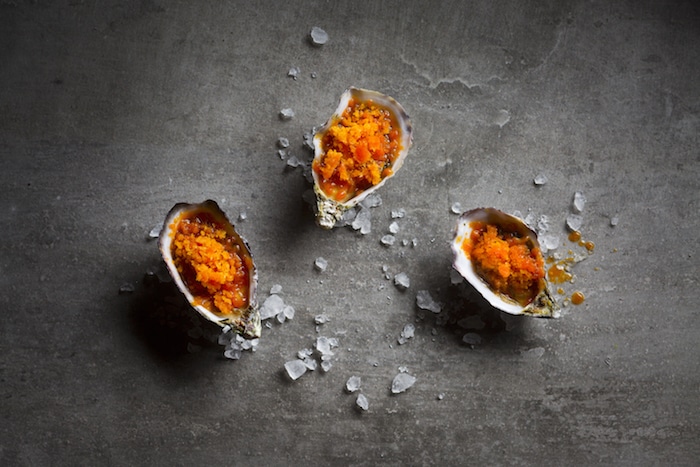 But like a TV set that finally gets reception, CBJ ends strong. The flavour airwaves in a lamb shoulder ($36) are crystal-clear – tantalizing, sweet jus dripping down a hunk of salty, fork-tender game. Vegetables are Chef Rishi's strong suit, and an accompanying pistachio-crusted parsnip is a savoury lollipop, its crunchy exterior giving way to piping soft root veggy goodness.
For dessert, Coconut ($15) scores at half-time, nudging us from the "hate it" to the "love it" camp with a middle finger to convention. The hints of laksa leaf and green chilli grow on you to hit a surprising crescendo – the initially over-sweet coconut semifreddo and blah vanilla ice-cream all make sense, if you are patient to wait till that climax, that is.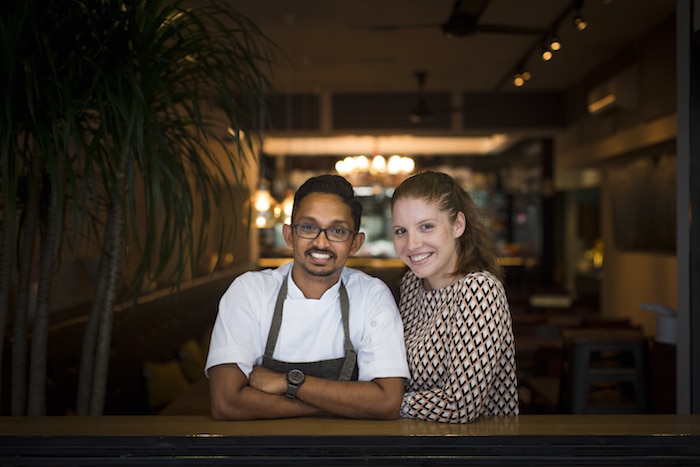 The tight table spacing isn't the only thing leaving us cheek by jowl. Chef Rishi's wife, Manuela, is also Restaurant Manager at the front-of-house, and it is exactly this closeness that the couple hopes a dining experience at CBJ will provide punters. Chef Rishi is definitely a culinary chameleon, so nonchalantly talented it's also deceiving. Now, where's CBJ on your watchlist?
Cheek by Jowl is located at 21 Boon Tat Street, Singapore 069620, p. 6221 1911. Open Mon-Fri 11am-2.30pm and 6pm-10.30pm, Sat 6pm-10.30pm.

Read more at FYR's Caveman Supper: Only Bare Hands Allowed and Super Loco Customs House: Mexican Favourites & Views of the Bay