City Nomads Radio: Itch, Singapore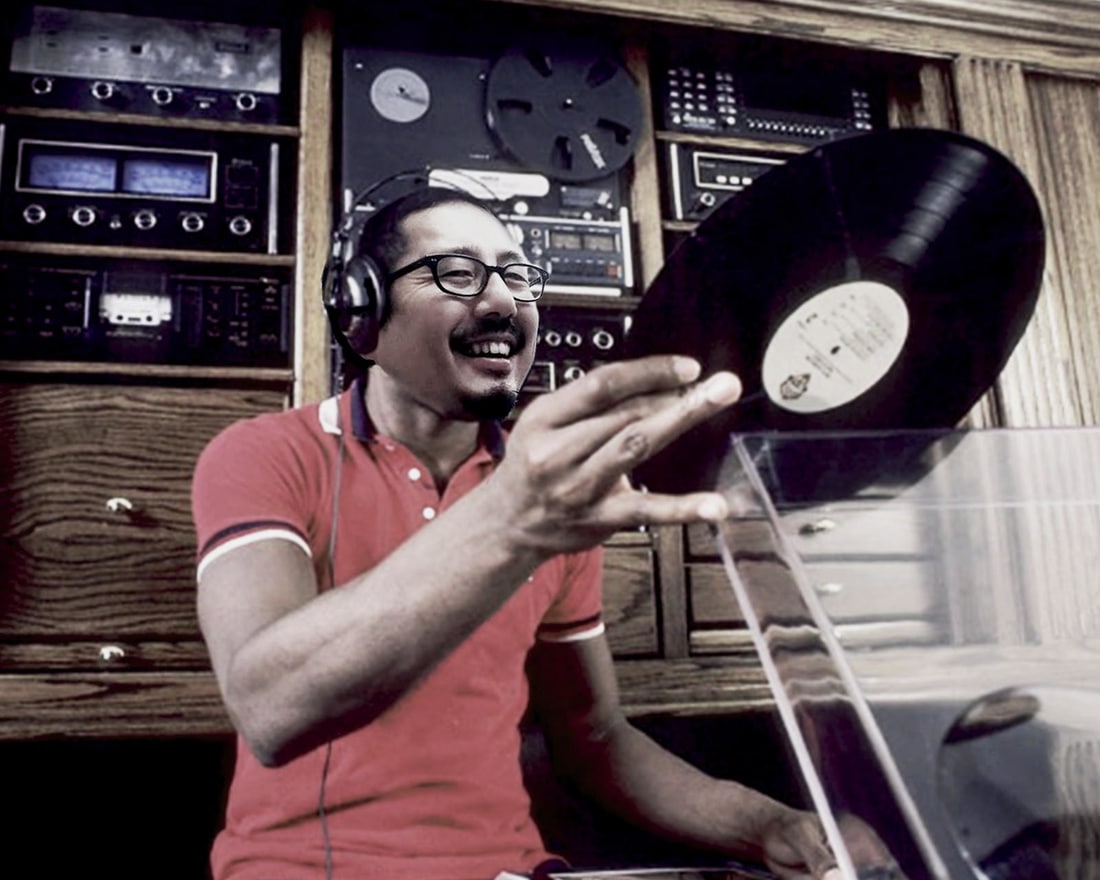 PUBLISHED September 20th, 2019 07:00 am | UPDATED May 18th, 2020 04:58 pm
Ichiro Nagasawa, better known as Itch, is tapping into his Asian roots to fly high in the DJ world. The Singapore-based DJ spins up an eclectic set of Asian rare grooves, with a soft spot for local a-go-go funk from the 60s to 80s. Redolent with the vibrant rhythms of Singapore's Golden Age, his nostalgic vinyl has tugged the heartstrings of audiences at festivals across Asia, including Indonesia, Japan, and Taiwan. Here, he shares with us about his itch for the exotic.
Hi Itch! What are your most memorable moments of 2019 so far?
So far, 2019 has been a tremendous year for me. Since my performance at last year's Neon Lights music festival, I've been getting more chances to DJ and share my groovy vibes at various events.
This March, for instance, I was invited by my favorite local collective Syndicate to perform at "Tigers in Tampines", a neighborhood music project to compose tracks inspired by the people and unique stories of Tampines. The stage was set up just beside Tampines CC and a hawker centre – what an interesting place for me to perform! My kind of 'local funk a-go-go' sound can bring back nostalgic vibes for old-timers, so I was really glad to see some uncles and aunties moving to the grooves I created.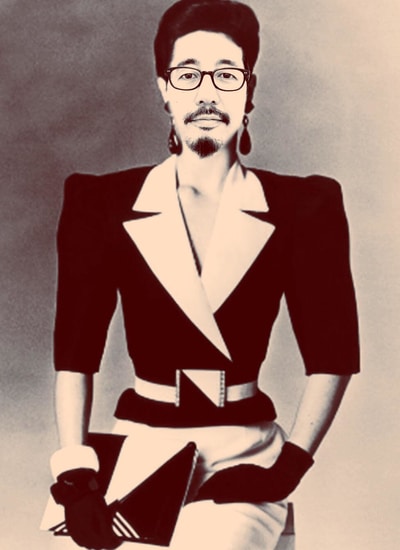 Tell us how you were introduced to electronic music. Was that when you knew you wanted to be a DJ?
I'm not sure if my style of DJ music mix can be called electronic music. I love listening to all sorts of music – funk, jazz, ambient, folk, disco, and electronic stuff. No matter what the genre, I like any music that inspires me. Right now, however, I play with strictly Asian vintage records in my current DJ mixes.
You specialise in local and Asian exotic music. When did you first discover that and what do you love about the genre?
A few years ago, I visited a secondhand record shop in Singapore. I was only looking for some old jazz records, but the owner recommended an LP for me to listen to and it was funky and exotic! So that's how I ended up listening to exotic Chinese Funk from Singapore. I'd previously been listening to rare groove music, Motown Soul, Brazilian Funk, even Thai Molam, but I'd never heard of Hokkien Funk or Cantonese Boogie before. Since then, I've been exploring the local Asian "rare" groove produced in Singapore and around the region (Malaysia, Indonesia, Hong Kong, Taiwan, and so forth) from the 60s to early 80s.
Is this genre gaining popularity in the DJ world?
Nowadays, I do see more DJs who like to dig into their own music roots and experiment with rare grooves from their own country. This certainly makes the DJ scene more interesting! I see this Asian exotic genre going strong in other parts of Asia, such as with Luk Thung or Molam in Thailand, Wamono (a Japanese rare-groove) or Japanese Citypop in Japan, and Melayu-Funk or Nusantara Disco in Indonesia.
This is less the case in Singapore however, where not so many DJs play within such genres. I hope to support the few DJs who're bringing diversity to the local scene with exotic sound, such as Vinylheavy or Tiko Jackson (aka KiDG).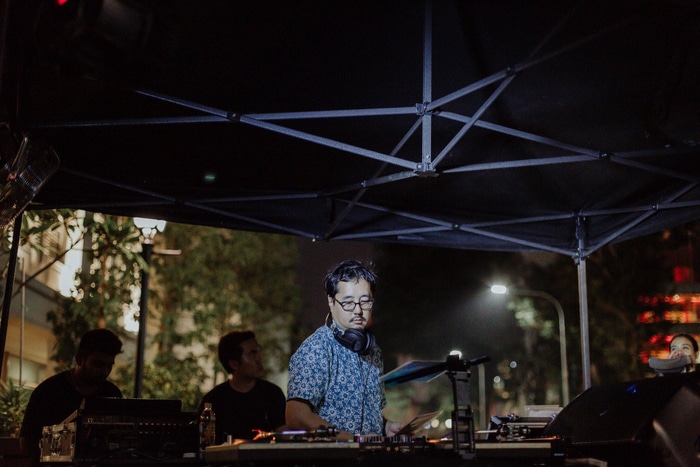 What must a song have before you decide to include it in your sets?
It must have its own special groove, plus some funk with exoticness!
What are your favourite tracks at the moment?
"Kway Teow Funk", which I found in a vinyl record recommended to me by the owner on my first visit to Red Point Record Warehouse. It's still my favorite killer funky track! Also, "Regent Club" by Malaysian composer Ahmad Nawab, and any Disco tracks produced by The Stylers, a legendary band from Singapore. Of course, I also love tracks from Tatsuro Yamashita, Taeko Ohnuki, Aran Tomoko, and so many other inspiring Japanese City Pop mixes.
Where do you get your creative influence from?
It comes from my daily life in Singapore or from my travels around the region.  Sometimes I get music inspiration from neighborhood getai shows, or just from a taxi ride when the taxi uncle chooses a radio station with nostalgic tunes. Even street sounds from places like Chinatown, Little India, Golden Mile, and Arab Street inspire me.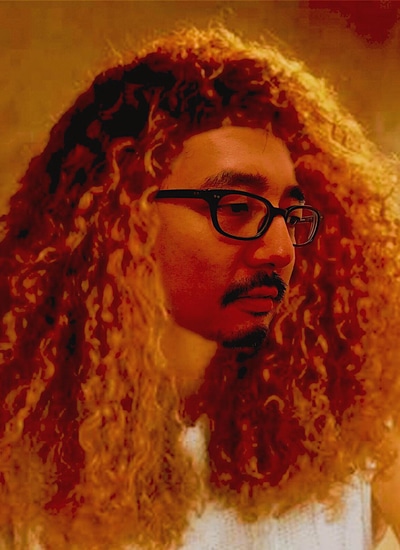 You also collect a lot of vinyl. How big is your collection now?
So far around 500 LPs and 200 EPs, and the number is gradually increasing. Most of them were collected in Singapore, Japan, Indonesia, and Malaysia.
Which are some of your favourite record shops from around the world?
My favourite record shop would be Red Point Record Warehouse, where my Asian grooves come from. The owner Mr. Ong can recommend any Funky Asian music from around the region! And when I travel, I always try to look for a vintage shop or used record shop in order to dig for music gems.
Describe your mix for us.
This mix showcases the Nusantara Groove and Nanyang Funk, a recent favorite music of mine produced in Singapore, Malaysia, and Indonesia between the 60s to early 80s.  The music will take you back in time to the groovy Golden Era of Singapore and around the region! Hope you enjoy – and you'll hear my favorite Kway Teow Funk too!