Craft Your Own Bespoke Fragrance & Perfume With Oo La Lab's Eau de Parfum Mixology Kit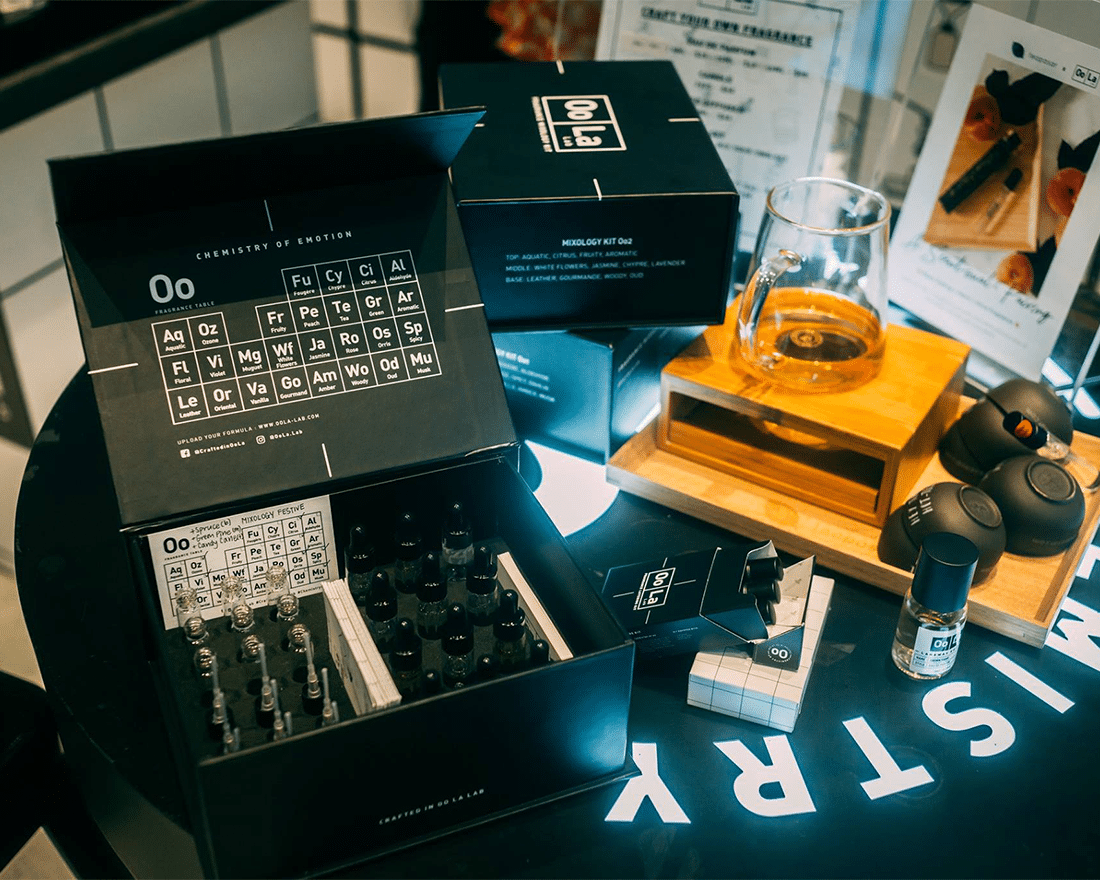 PUBLISHED June 6th, 2019 06:00 am | UPDATED May 18th, 2020 05:04 pm
So, you've managed to grab a bottle of your favourite fragrance on discount – good for you! You now smell of roses with a hint of fruitiness, but so does a few hundred other people in your office building. With something so personal, surely it deserves more than being brought off the shelves? Perfume-making studios are aplenty in Singapore, but how about crafting your own bespoke scent in the comfort of your home? With Oo La Lab's recently-released Eau de Parfum Mixology Kit, now you can.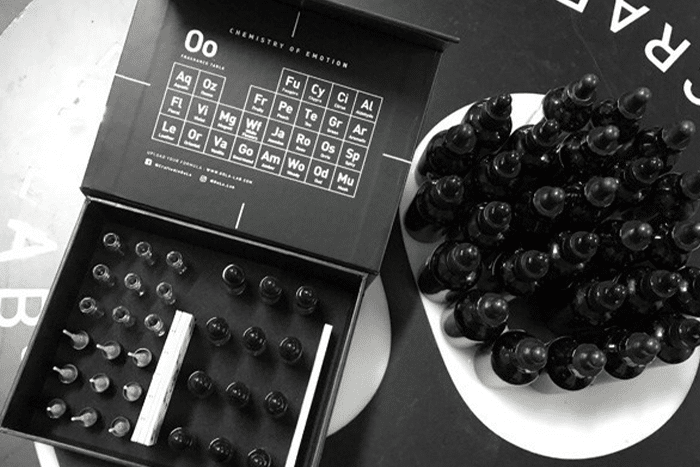 What's inside
Packaged in a chic black box, look forward to a whole chemistry of emotions and scents as you're introduced to 12 fragrance notes individually hand-tapped into five millilitres dropper bottles. To add on to the fun, two exclusive crafting ingredients will be added into the mix. Not an experiences crafter or total newbie? No fret as an instructional guide is placed in there to lend a helping hand.
There's even a booklet showcasing the diverse scent combinations to experiment and play around with, with over 1000 possible combinations and hour after hour of fun. Remember, you're creating a personal tailor-made perfume that's better than anything you'll find in commercial stores.
How it works
Perfume-making, believe it or not, isn't as complex as you think it is. Much like musical notes make up a song, fragrance notes form the distinctive aroma that our noses can instantly recognise. Yes, we're referring to the top, heart, and base notes. The Mixology Kit provides nine of Oo La Lab's specially-curated formulas for you to experiment, with scents such as Ozone or Tea embodying the top, Muguet or Rose for the heart, and Vanilla Amber or Musk for the base. Feel free to take your time and inject your creativity.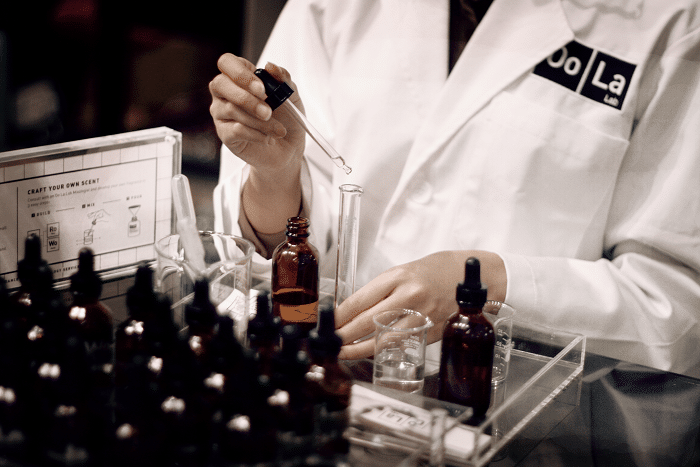 Considering that the Mixology Kit is beautifully-presented and offers something intimate to users, how about gifting it as a presents? Simply wrap it up with ribbons and bows to add a final touch for a memorable gift for your loved ones. Oo La Lab's ingredients are all finely-sourced so expect no compromises when it comes to quality. Constructing your personalised palette of ritual scents is now a whole lot easier.
Enjoy 15% off your kit
Want to get your hands on the Eau de Parfum Mixology Kit? Priced at $188, the Mixology Kit will be available at Oo La Lab's esteemed stockists and website, as well as the flagship store in NomadX, the multi-label experiential destination at Plaza Singapura, from 24 May onwards. Here comes the best part: we have a special promotion just for City Nomads readers. Enter the existing promo code 'CityNomads15' when you checkout from their website and receive 15% off your purchase. Even better still, there's no minimum amount required!
Ready to own your scent? Shop at Oo La Lab's website here or visit NomadX at Plaza Singapura, 68 Orchard Rd, #03-65 Store Number N3-18, Singapore 238839.