Guide To Bukit Pasoh Singapore: Where Good Food Meets Healthy Living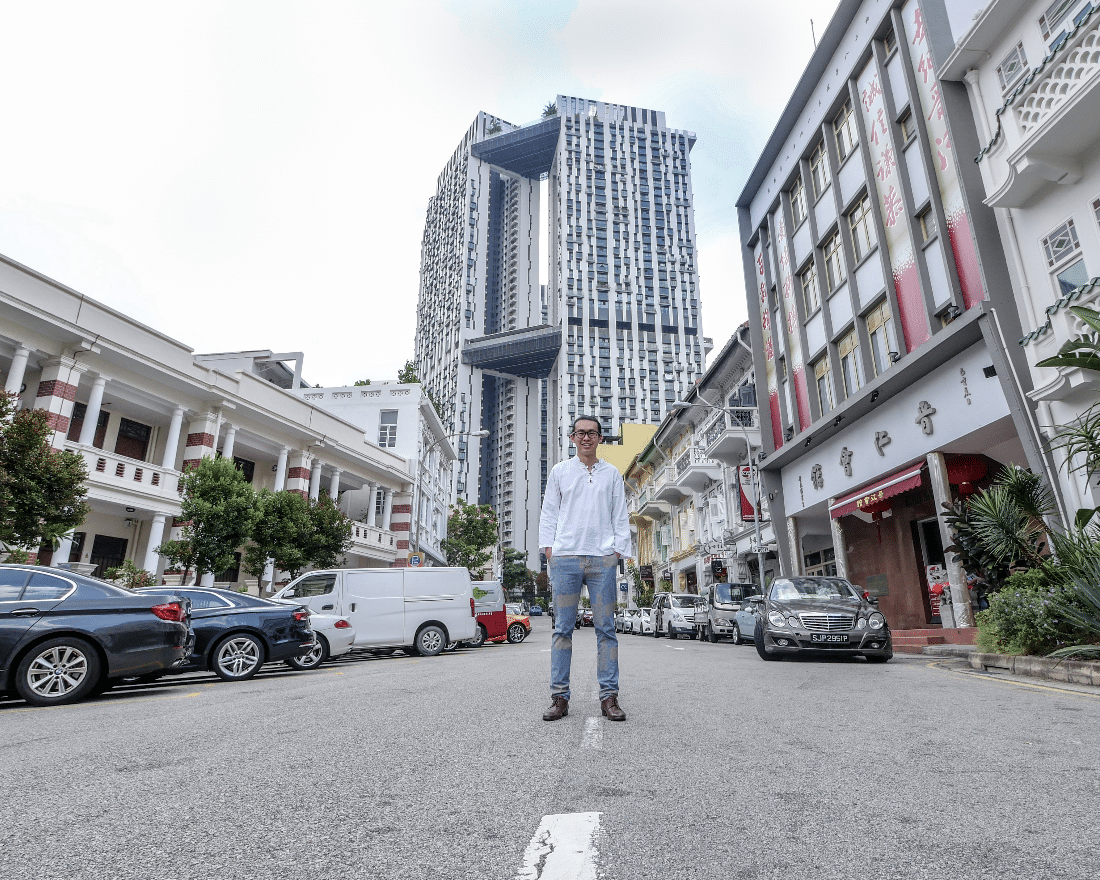 PUBLISHED June 5th, 2019 07:00 am | UPDATED May 18th, 2020 07:24 pm
True foodies are probably aware of Bukit Pasoh Road, the hidden gem between its more well-known neighbours Keong Saik Road, Duxton Hill, and Tanjong Pagar. It isn't just good food and solid cocktails that you'll find – there's a plethora of exercise and wellness options for those seeking a respite in our urban lifestyle.
Restaurants And Bars
Humpback
First off our list is the neighbourhood's seafood restaurant Humpback, known for fresh oysters, creative sharing plates, and signature cocktails. Inspired by a trip to the Hama Hama oyster farm, Humpback serves only the freshest produce from the sea, land, and garden. They craft new seasonal menus, and beverages are carefully curated to perfect the dining experience. Check them out during Happy Hours for wallet-friendly oysters ($3), craft beers ($13), and cocktails ($14).

Humpback is located at 20 Bukit Pasoh Road, Singapore 089834, p.+65 9772 9896. Opens Mon-Thurs 5pm–11pm, Fri & Sat 12pm-11pm, and Sunday 11am-3pm (brunch). Read our brunch review here, and restaurant review here.
Gibson Bar
The Lokal
Get your comfort food fix in this Australian cafe bistro. With their house-made butter and sauces, The Lokal serves healthy brunch options like The Lokal Ricotta ($20), to hearty dinners such as Tasmanian Grass Fed Steak Frites ($34) and Lokal Fish & Chips ($28). On the bar end, they have a collection of wines, beers, and easy-drinking cocktails curated with a Lokal touch, all perfect pairings with your food.
The Wine & Gourmet Friends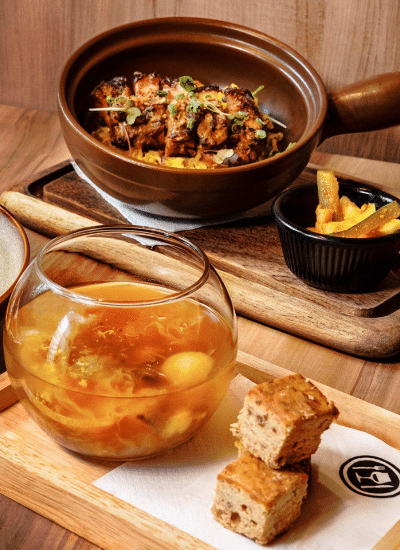 It can't get any better with wine, delicious food and a cosy hangout with friends. The Wine & Gourmet Friends aim to do just that, with their walk-in wine cellar and pork specialist team crafting monthly new dishes. No worries, they serve seafood and vegetarian options for pals with dietary restrictions. I like how the menu incorporates local elements, such as Iberico "Ba Kut Teh" Risotto ($24) and sweet "Kaya Toast" ($12), for a homely feel.

The Wine & Gourmet Friends is located at 48 Bukit Pasoh Road, Singapore 089859, p. +65 6224 1982. Opens Mon-Sat 12pm – 11pm, closed on Sundays. Read our full review here.
Café Chillouts
Clan Cafe
Housed under the Straits Clan member's club, this cafe serves tasty bowls, hearty broths, and home-made brews during the day, and delectable bar bites with crafts beers by night. Elegant yet homely, Clan Cafe serves fresh and simple ingredients in their menu, set against a whimsical botanical mural. Try one of their mixed grain bowls, such as grilled angus ribeye ($20), and paired with their wellness tea blends ($8) by A.muse Projects or home-brewed kombucha ($9) for a holistic meal.

Clan Cafe is located on 31 Bukit Pasoh Road, Singapore 089845 , p. +65 6320 9180. Opens Mon-Sat, 8am-1opm. Closed on Sundays.
The Populus
Coffee-lovers, this is for you. The Populus doesn't only serve regular cafe nosh; they brew up seasonal specialty coffees from their own Roastery, besides exquisite teas by Tea Bone Zen Mind and artisan hot chocolate by Mörk Chocolate. It's not just elegant drinks; try their all-day brunch items, such as the Tuscan Lamb Harissa Baked Eggs, or the fluffy Buckwheat Pancakes for a sweet treat.

The Populus is located at 146 Neil Road, Singapore  088875, p. +65 6635 8420. Opens Mon 9am-7pm, Tue 9am-4pm, Wed-Fri 9am-11.30pm, Sat 9.30am-11.30pm, and Sun 9.30am-7pm.
World Peace Café
Run by volunteers, the World Peace Café offers home-made vegetarian lunches – warm soups and sandwiches – for a healthy refuel in a peaceful environment. It's for a worthy cause, profits will be donated to the International Temples Project, a Buddhist charity dedicated to world peace. There's also a Mediation room for some midday peace and quiet, if required. The café is work-friendly, so if you're in need of Wi-Fi and a hearty meal, this is one place to visit.
World Peace Café is located on 134 Neil Road, Singapore 088863, p. +65 6438 1127. Opens Mon-Fri, 11am – 3pm. Closed weekends and public holidays. Mediation Room is located upstairs of World Peace Café, and is open during Café hours only.
For The Bookworms
The Reading Room Cafe Bar
Book cafe by day, bar by night. Either way, the Reading Room Cafe Bar is a cosy retreat with a quirky ambience, and enough books to keep you occupied. For those who prefers munching while reading, the Reading Room Cafe serve a variety of food at pocket-friendly prices. From finger food such as creamy crab croquettes ($10.80) and portobello fries ($12.80), to paninis ($9.80), and handmade pasta ($16.80), you won't ever get hungry on your book adventure.
The Reading Room Cafe Bar is located on 19 Bukit Pasoh Road, Singapore 089833, p. +65 6220 9019. Opens Mon-Wed 11.30am-11.30pm, Thurs-Fri 11am-1.30am, Sat 10.30am-1.30am, and Sun 10.30am-11.30pm.
Grassroots Book Room (草根書室)
The Grassroots Book Room is one of those rare Chinese independent bookstore carrying volumes of Chinese modern literature and philosophy books. If that's not enough, they too have picture books and Japanese translation literature. Join their book sharing sessions and bi-monthly theme exhibitions, or get a food refuel from Katasumi Koohii (一隅珈琲), a cafe selling cakes with coffee or tea that's located within.
Grassroots Book Room (草根書室) is located on 25 Bukit Pasoh Rd, Singapore 089839, p. +65 6337 9208. Opens Mon-Thurs 11am-8pm, Fri-Sat 11am-9pm, Sun 11am-6pm, closed on Tuesdays. Katsumi Koohii (一隅珈琲) is open from 12noon onwards, otherwise follows Grassroots Book Room hours.
Healthy Living
Square One Active Recovery
The first exercise-based chiropractic clinic in Singapore, Square One offers tailored programmes – consisting of simple exercises and movements – as solutions to injuries and pain. If you've been struggling with back issues from sitting for uncomfortably long hours, or fighting a persistent sports injury, I say give Square One a chance. The best part? It's non-invasive and drug-free.
Square One Active Recovery is located at 13A Bukit Pasoh Road, Singapore 089827. Opens Mon-Fri 11am-7.30pm, Sat 2-5pm, closed on Sundays. Sessions start from $187.50 for initial consultation with treatment (1 hr), and $145 each for following sessions (30min, up to 7 sessions).
Crossfit Urban Edge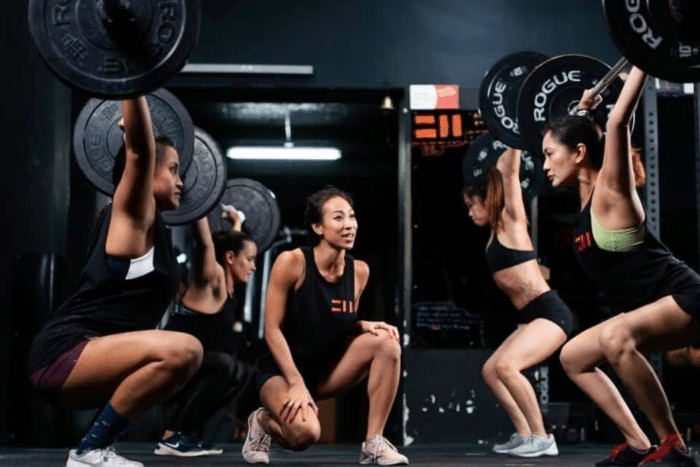 Jump onto the Crossfit bandwagon with Crossfit Urban Edge. They are offering classes for all Crossfit levels: try their beginner class with one-month unlimited initiation to Crossfit Foundational Movements (aka squats and deadlifts), or regular classes (Urban WOD, Urban Warriors, 6-Pack or Gymnastics). If you're unsure about commitment, try their free one-week trial Urban Experience – they offer Foundation and Bootcamp sessions for a good workout.
CrossFit Urban Edge is located at 12 Bukit Pasoh Rd, Singapore 089826. Opens Mon-Fri 6.30am-8.30pm, Sat & Sun 10am-12noon.
Yoga In Sync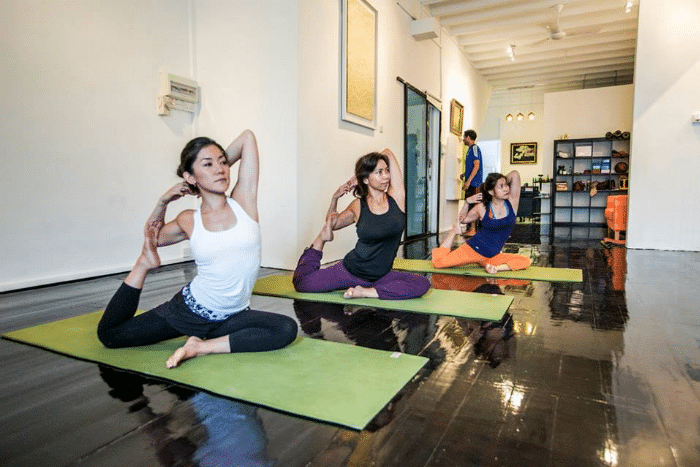 Intimidated by weights? Venture down the lane to Yoga In Sync, a Boutique studio offering yoga and pilates classes for all levels. Class sizes are kept small for more personalised attention, and a relaxing environment (it's easier to focus on the yoga positions instead of half-worrying about looking awkward, trust me). They don't just work on proper body alignment; there's also strength training and muscle control.
Yoga In Sync is located at 21B Bukit Pasoh Road, Singapore 089835, p. +65 6222 5280.Opens Mon-Fri 10am-8pm; Sat & Sun 10am-6pm.
Milan Pole Dance Studio
Play, dance and express yourself with Milan Pole Dance Studio's pole and aerial fitness classes. It's akin to living the circus dream with their aerial silks, hammocks, and hoops, minus the audience and getting stuck because their classes have levels according to experience! From Pole Dance to Lyrical and Exotic Dance classes, you'll definitely find something you love.
Milan Pole Dance Studio is located at 11A Bukit Pasoh Road, Singapore 089825, p. +65 6222 9086. Opens daily 11am-10.30pm.