Designs on Asia: Kaeng Krachan Library in Phetchaburi Province, Thailand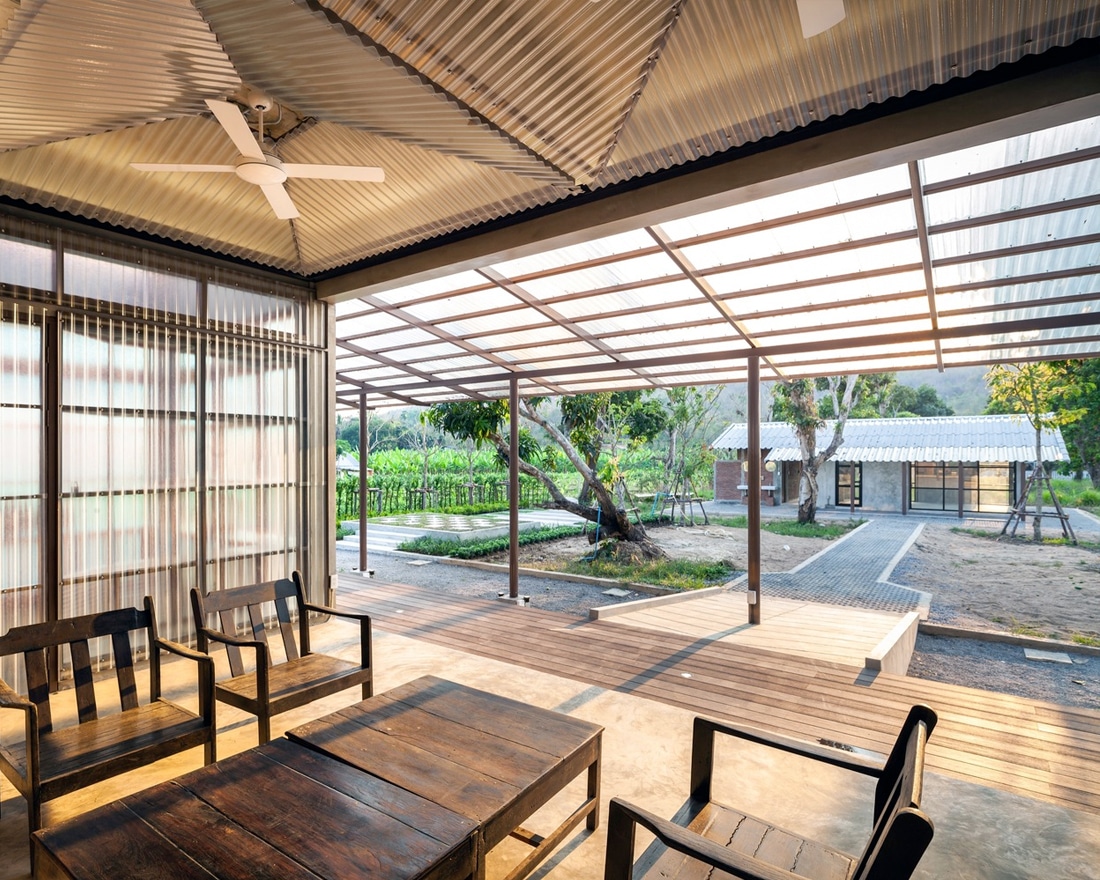 PUBLISHED October 4th, 2019 06:00 am | UPDATED May 18th, 2020 04:57 pm
Not much is known about the owner of the Kaeng Krachan Library in Thailand's Phetchaburi province, but their desire is clear: a small public space run only by one librarian, as a gift to the local community and the occasional tourist.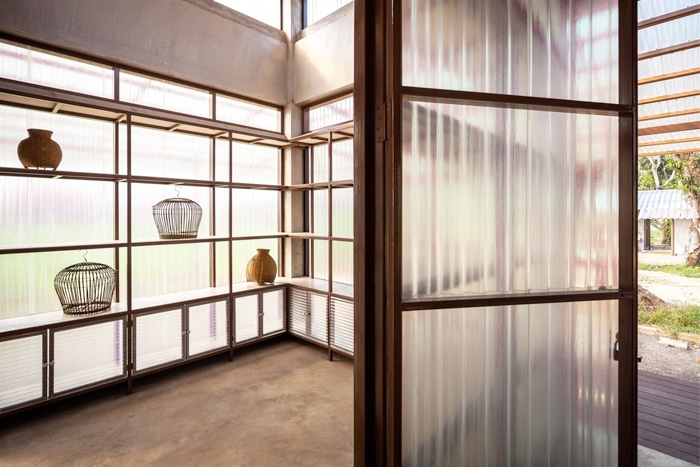 Serving as a reading and communal library for everyone to enjoy, the 200 sqm single-storey property stands in the middle of Kaeng Krachan district, framed by dense forest and flora and panoramic views of rural Thai plains. The project is designed by Bangkok-based firm Junsekino Architect and Design, and much of the challenge lies in keeping the project compact enough to be managed by a single person.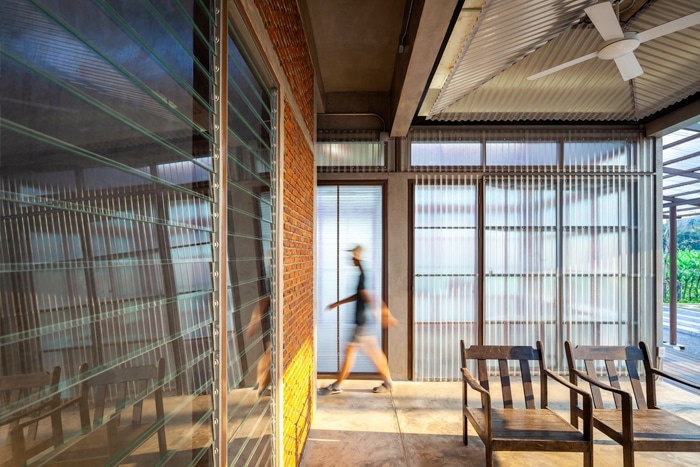 Spread across an open floor plan and split into five enclosed cubes with specific sections, four of the boxes house a hefty number of books that range from local stories to design and art, while the middle unit serves as the librarian's work space. For seating, the semi-outdoor area between each book storage unit has a number of oversized wooden chairs. Plus, the alternating interior and exterior areas mean small pockets of outdoor space can be used as reading nooks and additional lounging spaces. Just imagine lying out at the terrace with a nice book in hand while being embraced by nature.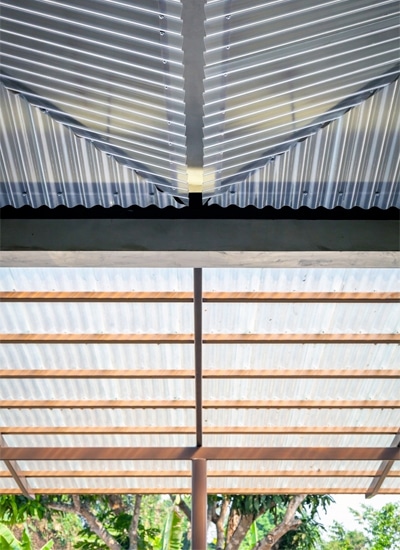 To keep things streamlined, much of the materials use are simple and available locally, from the steel and bricks to the wood and translucent corrugated sheets for the walls and roof. Aside from being strong enough to withstand heavy rains and wind, the very translucent property lets in plenty of natural light and air to flow through the space, creating an open atmosphere.
With eaves that extend a considerable distance from the walls, it's easy to imagine the project as a Japanese pavilion rather than a simple library. And yes, they make good protection against rain during the rainy summers. Kaeng Krachan Library isn't just a pretty sight — it's a functional communal space for consuming knowledge and making conversation. You could say it's an unofficial community centre of sorts.
The Kaeng Krachan Library is located at Kaeng Krachan District, Phetchaburi 76170, Thailand.
Photos courtesy of JUNSEKINO Architect and Design.