Films At The Fort 2019: What To Expect At Singapore's Open-Air Cinema Event This August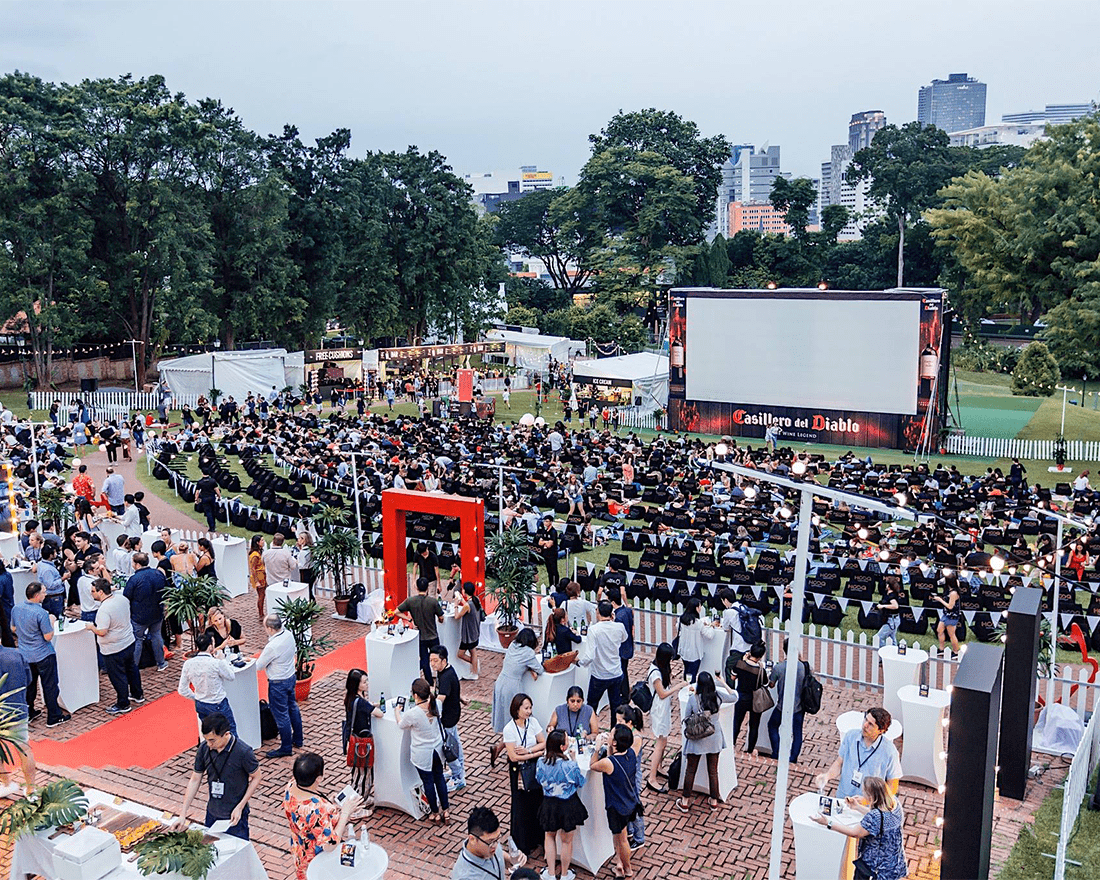 PUBLISHED July 22nd, 2019 05:30 am | UPDATED June 3rd, 2020 12:15 am
There's just something magical about watching a film under the starry sky that we all find magical. Maybe it's the pleasantly cool breeze sweeping through, or that cramped leg-room is no longer a concern. Either way, Films at the Fort an appealing alternative to Singapore's mall cinemas and it's back for its 7th edition this year at Fort Canning from 1 to 8 August. Here are the deets.
Award-winning Films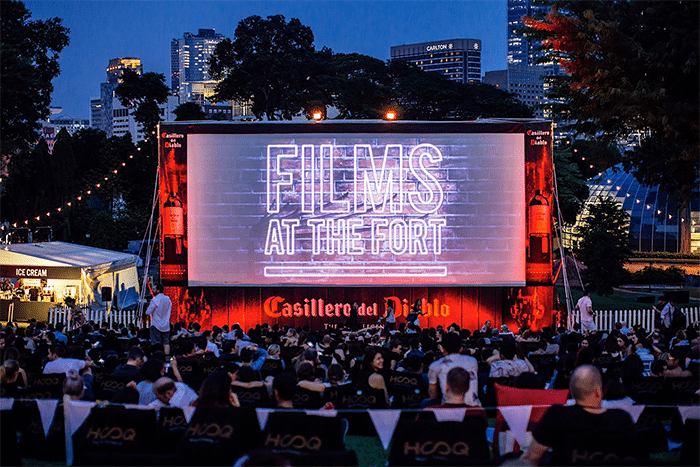 Brought to us by Peroni Sunset Cinema, this is the time to catch up on outstanding new releases, the season's trendiest, as well as our all-time favourites. If you'd like your funny bone tickled, comedies like Long Short (2019) and The Hustle (2019) will keep you entertained. For something that runs more blood-chilling, Hotel Mumbai (2018) narrates the 2008 terrorist siege of Taj Hotel while Extremely Wicked, Shockingly Evil and Vile (2019) is a cinematic introduction to serial killer Ted Bundy.
Check out the full list of film schedules here.
Quality Nibbles
Food should be as dandy as the films itself, so look forward to gourmet nosh on offer by The Providore. You can't go wrong with the Cheese Platter ($24) piled with honey, dried fruits, breads and crackers, or for something warm, the Fish Tacos ($16.50) with spiced guacamole and sour cream.
Wash it down with Casillero del Diablo
If there's one thing to improve your outdoor film experience, it's quality wine. Casillero del Diablo is Chile's most established winery, and one of the highlights of their selection that will be available at the event is the signature Devil's Collection. The name came about as the winery's founder spread the rumour of a devil dwelling in his reserve to keep strangers away. Other beverages on offer include beer and kombucha.
Unwind to Live Music
If you're the sort that goes to the movies later than it's starting time to skip them commercials, this is not one of those occasions. Look forward to a line-up of talented DJs and instrumentalists, which include English producer Stephen Day, who will be spinnin' records of groovy tunes to get you in the mood. Also, it's always a good idea to head down earlier for a good spot to place your picnic mat.
Films at the Fort will take place from 1 to 18 August 2019, at Fort Canning Green. Tickets are priced at $31.80, available here. The gates open at 5pm, and the feature film begins at 7.45pm.