5 Reasons Sentosa Is The Place To Go For Sports This June & July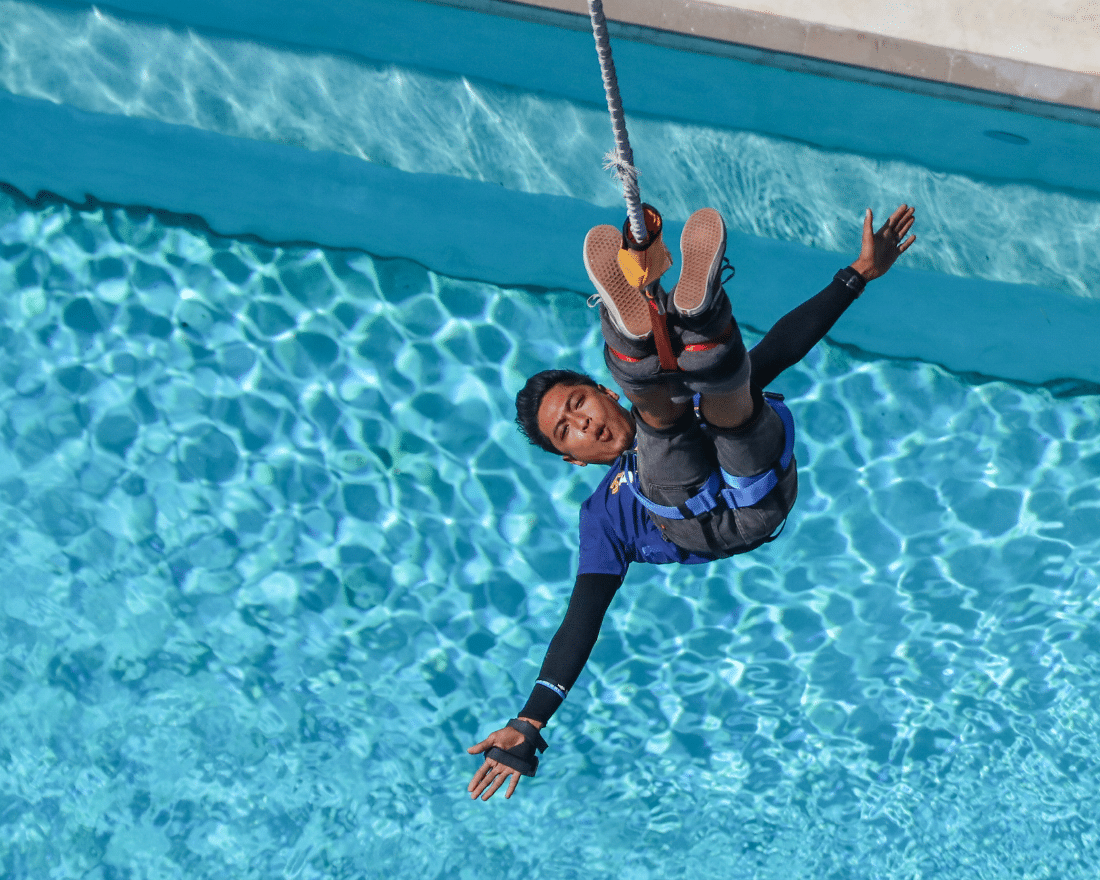 PUBLISHED May 24th, 2018 11:29 pm | UPDATED March 26th, 2019 05:17 pm
Blessed with an almost-eternal summer, Singapore might be small but at least there are no shortage of places to go when we want to be in the great outdoors. One of the best, though, has got to be the idyllic island of Sentosa – and it's definitely the place to be in the upcoming months of June and July with sports and other enjoyable outdoor activities lined up. Get ready for some fun in the sun!
Go on a Sentosa Fun Walk with National Geographic
Enrich your beach day out with upcycling craft station and gain photography insights from Mr Jayaprakash Joghee Bojan, who was awarded 2017 National Geographic Nature Photographer of the Year. The two-hour Sentosa Fun Walk starts at 5pm, perfect for the beautiful sunset and scenic views the island has to offer! End an incredible day with a picnic at the Palawan Green and a movie by the beach at 7.45pm. The first 1000 participants who complete the walk will each be given picnic goodies with items worth up to $20 on a first come first serve basis. Registration is free; you'll even get an event T-Shirt and a reusable water bottle, so what are you waiting for?
Sentosa Fun Walk is happening on Saturday, 16 June 2018 at Sentosa Palawan Green from 5pm onwards. Register via JustRunLah.
FIVB Beach Volleyball World Tour Singapore 2018
Get in on some world class sporting action from 21 to 24 June 2018 as Singapore hosts one of the most distinguished beach volleyball tournaments. Beach volleyball enthusiasts will get the opportunity to watch elite and professional players – including the Singapore National Teams – compete for a spot in the FIVB World Tour Finals held in Germany in August this year. That's not all, attendees can also look forward to a stellar line up of after-parties that range from a music festival to themed dance parties. For more information, see here.
FIVB Beach Volleyball World Tour is happening from 21 to 24 June 2018 at Siloso Beach Sentosa. Tickets are priced at $20 per match ticket for all-day access to all the matches for the day.
Resorts World Sentosa's Football Fever
Watch the matches this year at Resorts World Sentosa's Football Fever with the most immersive experience yet! It's the next best thing to being in the stadium itself, with a super-wide 270° screen and a realistic recreation of a football stadium complete with floodlights and multi-tiered football pitch seats! Grab a beer and get comfortable as you cheer on your team. Soak in the football atmosphere with an awe-inspiring jersey showcase and meet our very own football legends like Fandi Ahmad, Lee Man Hon, and more. Plus, enjoy live music, energetic dances and even better, prizes to be won.
Football Fever 2018 is happening from 30 June to 15 July 2018 (Thu-Sun) at the Resorts World™ Theatre and Resorts World Ballroom.
AJ Hackett Sentosa JUMP-OFF
Here is a shout out to all you adrenaline junkies out there. AJ Hackett Sentosa will be holding their first ever JUMP-OFF in Singapore. What is a jump off? Just like a dance-off, participants will be scored by a panel of invited judges and by the cheers of the audience. Participants get two jumps: first, a classic Swan dive by foot tie and second, a freestyle jump in a body harness. Only eight out of 15 participants will get to do the second jump, of which one finalist will be crowned the Champion.
It's a party right from the get go, with music from AOS Collective: DJ Andrew T, Shai, and Krumbs rocking it up with Laidback Luke's protégé … the next big thing from the Netherlands – DJ Frame! Hosted by Beach TV ambassadors, this one of a kind, high adrenaline party is found nowhere else.
Tag AJ Hackett Sentosa with your previous jump videos or photos, or submit your entry to [email protected] by 17 June to be shortlisted for JUMP-OFF!
AJ Hackett Sentosa JUMP-OFF is happening on Saturday, 30 June 2018 from 4pm – 10pm at AJ Hackett Sentosa, Siloso Beach. The registration fee for the Bungy competition is priced at $139, inclusive of Jumper's edition T-shirt and certificate. Event is free for public to watch, limited to first 500 guests identified by wrist tag.
Fun & Exciting Sports Deals
Head on down to Ola Beach Club for a sweet one-for-one water sports deal on Tuesdays or enjoy one-for-one waves at Wave House Sentosa on Wednesday! Alternatively, swing over to AJ Hackett Sentosa for a ride on the giant swing – good for three people at a time – at the promotional price of $99 (originally $237).
Other awesome deals include a buy-two-get-one free Fun Ride on Gogreen Segway ($25 per ride); buy one First Timer Challenge Package for iFly Singapore (U.P.$119 nett) and get the 2nd one at 30% off; and buy two packages and get one free offer at the Mega Adventure Park! All promotions are valid from now till 30 June 2018.
Terms and conditions apply. For more details, click here.
Top Image: Courtesy of AJ Hackett Sentosa