Hotel Review: Akyra TAS Sukhumvit Offers Eco-Friendly Luxe In Bangkok's Shopping Mecca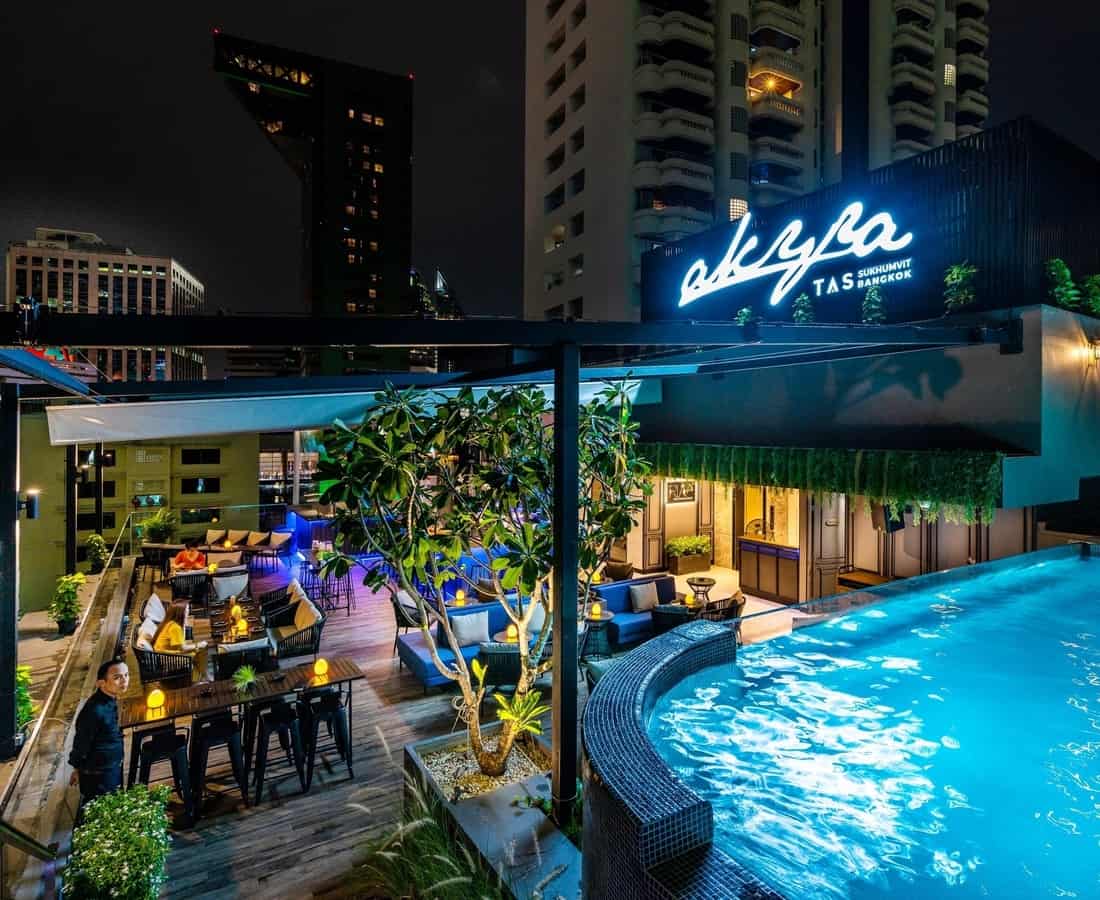 PUBLISHED August 15th, 2020 05:00 am | UPDATED August 22nd, 2020 12:32 pm
The green movement is starting to blossom in congested Bangkok, and one fruit it has borne is Asia's first single-use plastic-free hotel. Launched in 2018 along buzzy Sukhumvit Soi 20, Akyra TAS Sukhumvit Bangkok is leading the charge for Akaryn Hotel Group's goal to go completely single-use plastic-free by 2020. If you're seeking an eco-friendly stay which doesn't skimp on style, we check out how this boutique hotel is raising the bar.
Location & Space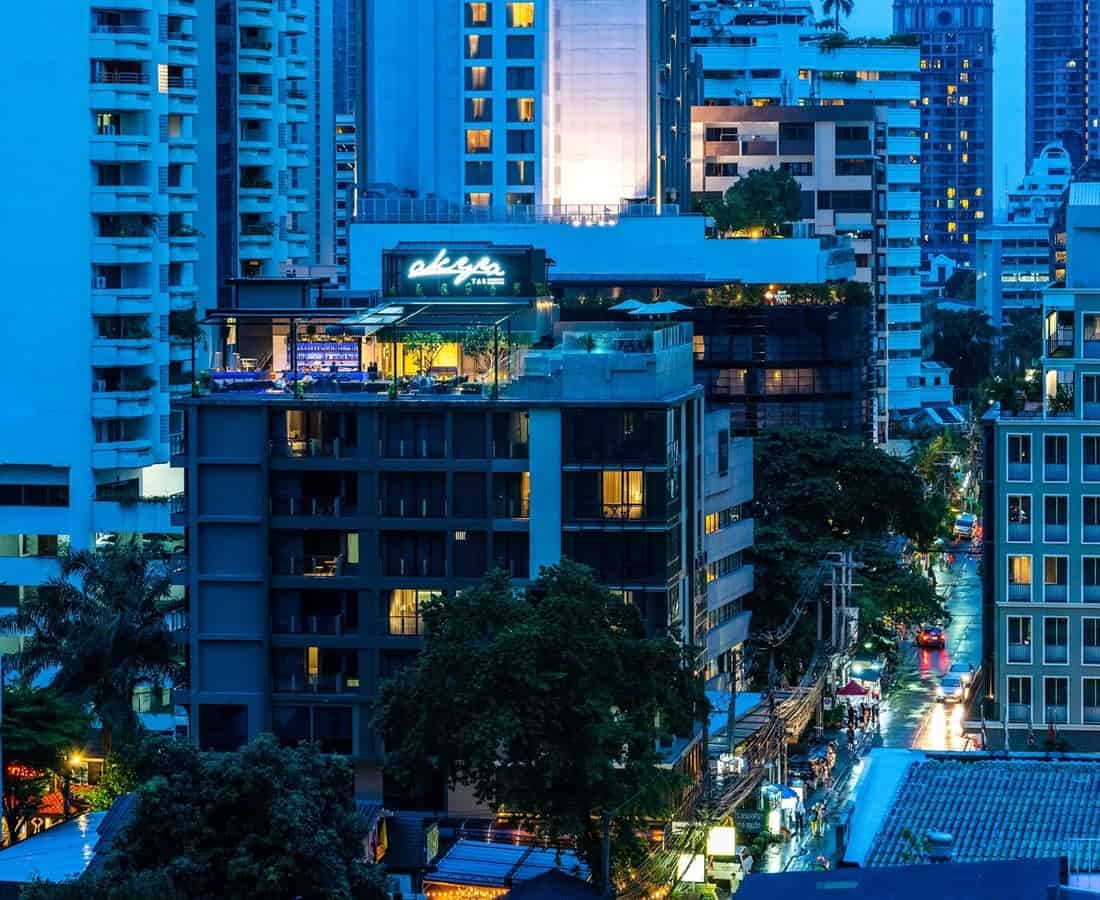 Set along Sukhumvit Road – aka a highway of Bangkok action – Akyra Sukhumvit has prime access to the city's old-world and modern charms. Shop-till-you-droppers have their pick of three high-end malls a stroll away: EmQuartier, The Emporium, and Terminal 21. Dining options are dotted all around, though those hungry for something homelier can feast on pork noodles from the street kiosks just outside.
The hotel itself captures this medley of the cosmopolitan and antique. Whereas its sister hotel in Thonglor is bold and colourful – a mirror to the hip bar district it sits in – Akyra Sukhumvit seems sleekly unobtrusive by comparison, built on a palette of monochromes. Marble and mirrored ceilings set a classical European vibe in the lobby, though we noticed traditional Thai touches as well. A vase decorated with a Phaya Naga – a semi-divine creature believed to offer protection – welcomes us by the driveway, with another poised just inside the entrance.
Rooms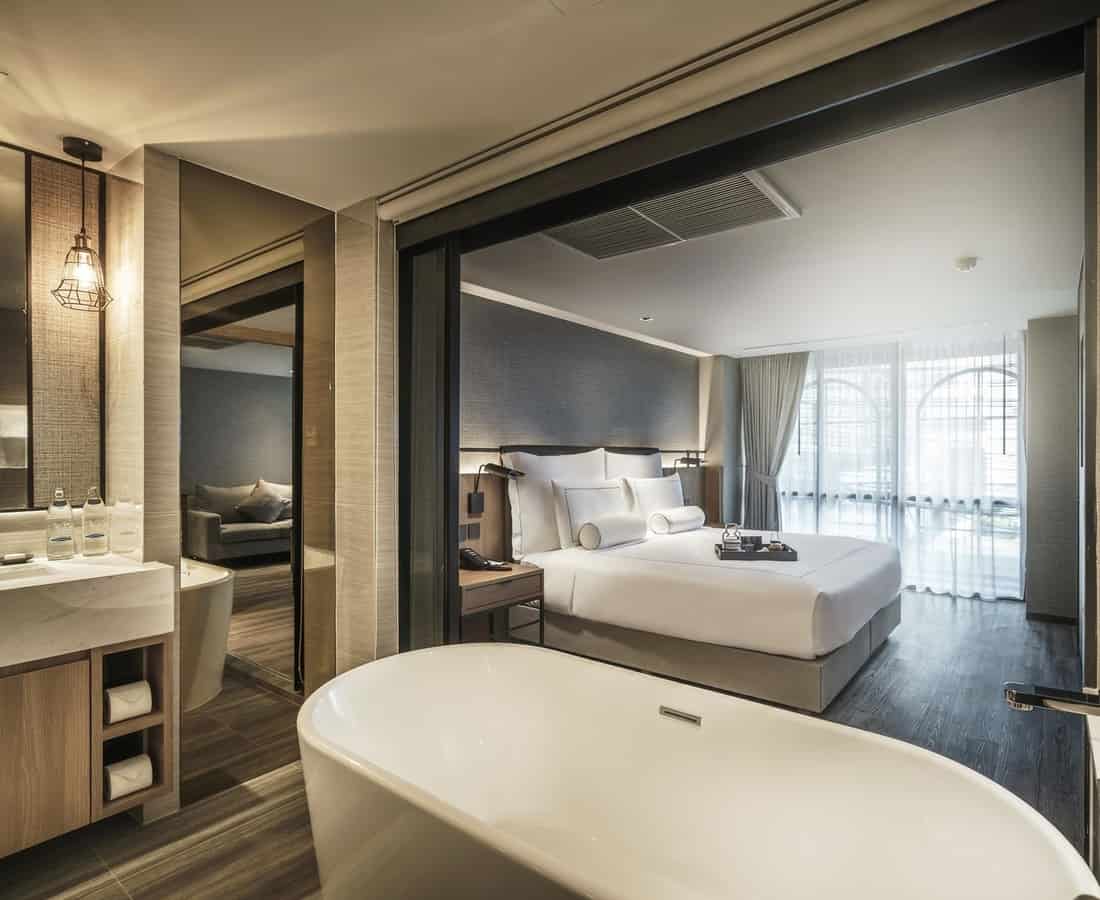 There're suites to suit all tastes across the hotel's nine floors, with upper floors awash in Scandinavian-style neutrals – brown, beige, white – and lower levels going heavy on what Akyra dubs 'Thaiconic' heritage elements. Our Premier Room on the third floor is a calm-hued affair, dominated by an oversized king bed with cushy 430-thread-count linen. While 30sqm may not sound large, the ensuite bathroom feels wonderfully spacious, with an ample bathtub and a handy window looking into the room.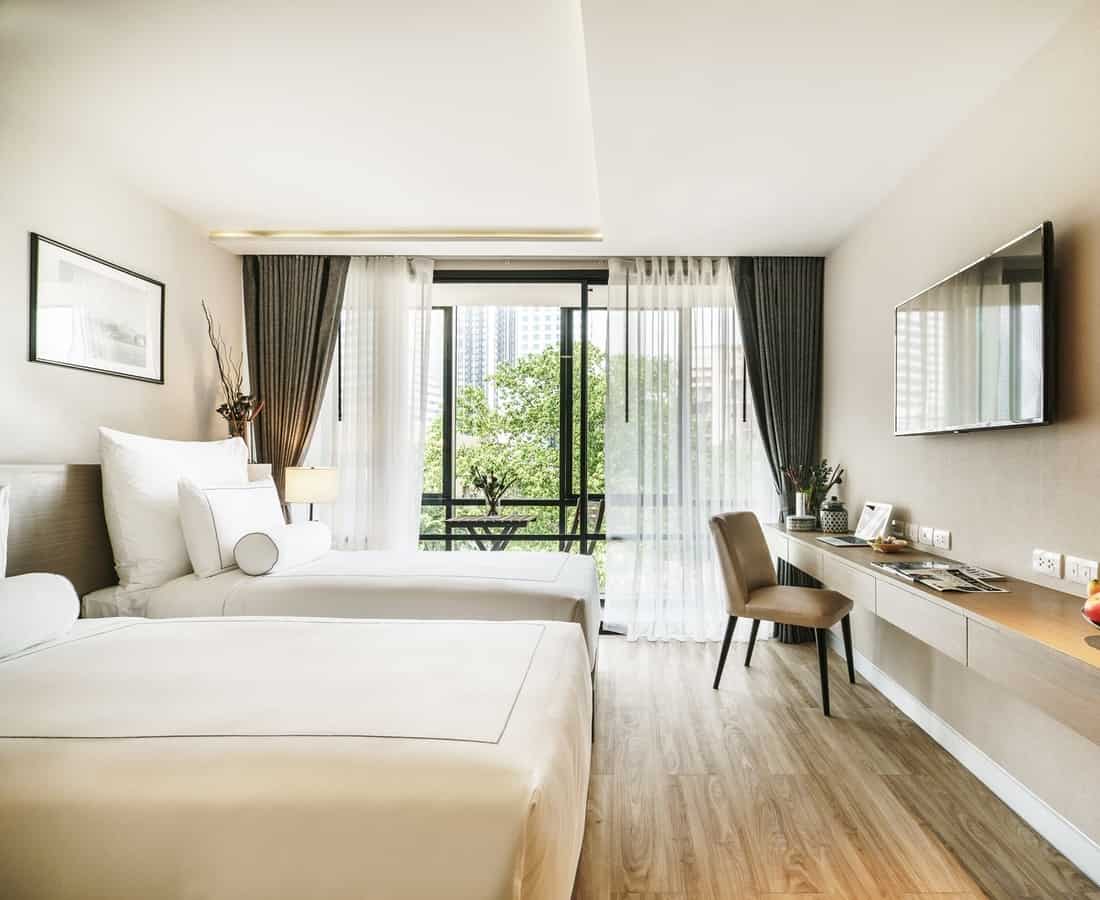 On the countertop, you'll find a toothbrush and shower cap made from 100% biodegradable cornstarch, alongside Akyra's signature eco-friendly toiletries. In keeping with Akyra's single-use plastic-free ethos, the complimentary mineral water comes in reusable glass bottles. Heading out to explore? Grab a metal water bottle and fabric shopping tote provided for sustainable convenience. As you leave, removing your key card from its door slot automatically shuts off the lights and aircon – an energy-saving move we love.
Facilities & Services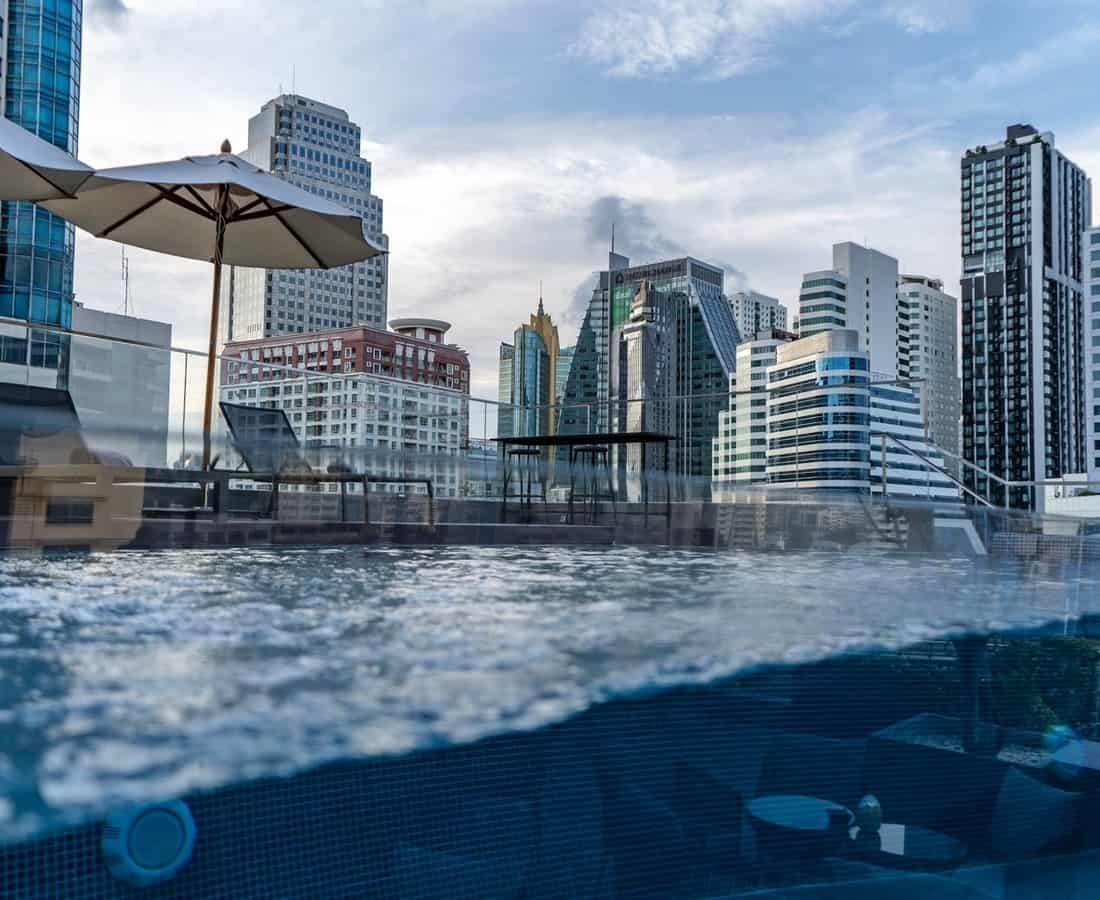 Akyra Sukhumvit is tailored to guests seeking a prime launchpad to hit the town rather than stay in, and it shows. The cramped, sparsely equipped Fitness Center on the ninth floor is nothing to write home about, though it does boast floor-to-ceiling views of surrounding greenery. You might be better off heading down to the two parks a stroll away – Benchasiri Park and the lakeside Benjakitti Park. If you're after a dip, the glass-sided Aquarium Pool is perfect for doing a few laps and snapping mermaid-style shots.
F&B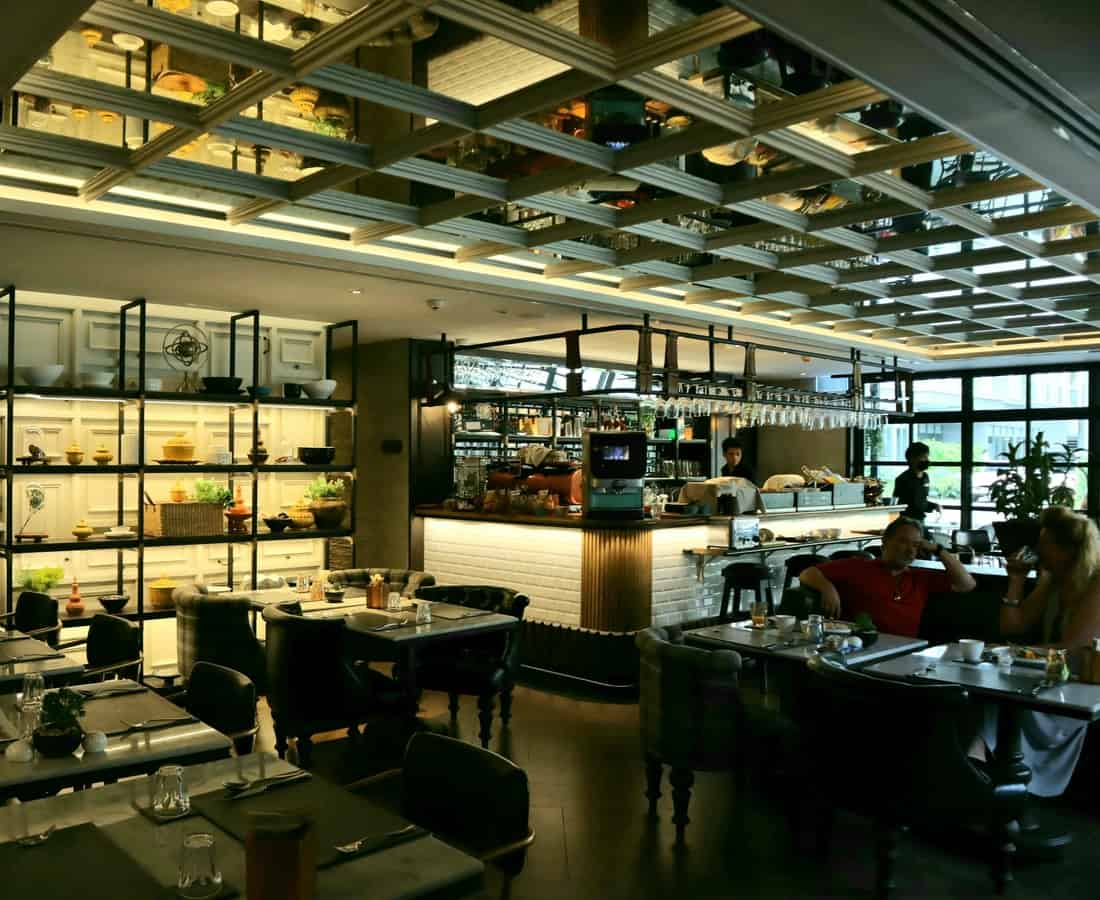 Breakfast is a hearty affair at Siam Soul Cafe on the ground floor. Skip the small buffet spread and head straight for the a la carte menu, which sees a good balance between Asian and Western fare. All guests get a choice of two dishes, which goes a long way in solving our age-old dilemma between familiar favourites and out-of-the-comfort-zone options. Our choice of Khao Kai Jiew Moo Yong (omelette and pork floss on steamed rice) was deeply satisfying, though we managed to make space for dessert of sorts: bread and butter pudding.
For sunset tipples with a view, there's Rise Rooftop Retreat just beside the pool. Sip on Thai craft beers and cocktails with Southeast Asian twists on this alfresco terrace, complete with live music and a breeze. What a way to wind down the day.
Akyra TAS Sukumvit Bangkok is located at 7 Sukhumvit 20, Sukhumvit Road, Khet Khlong Toei, Bangkok 10110, p. +66 (0) 2 260 0555. Rates start from THB4,290 per night.