Sustainability in Singapore: Bulk Food & Package-Free Shops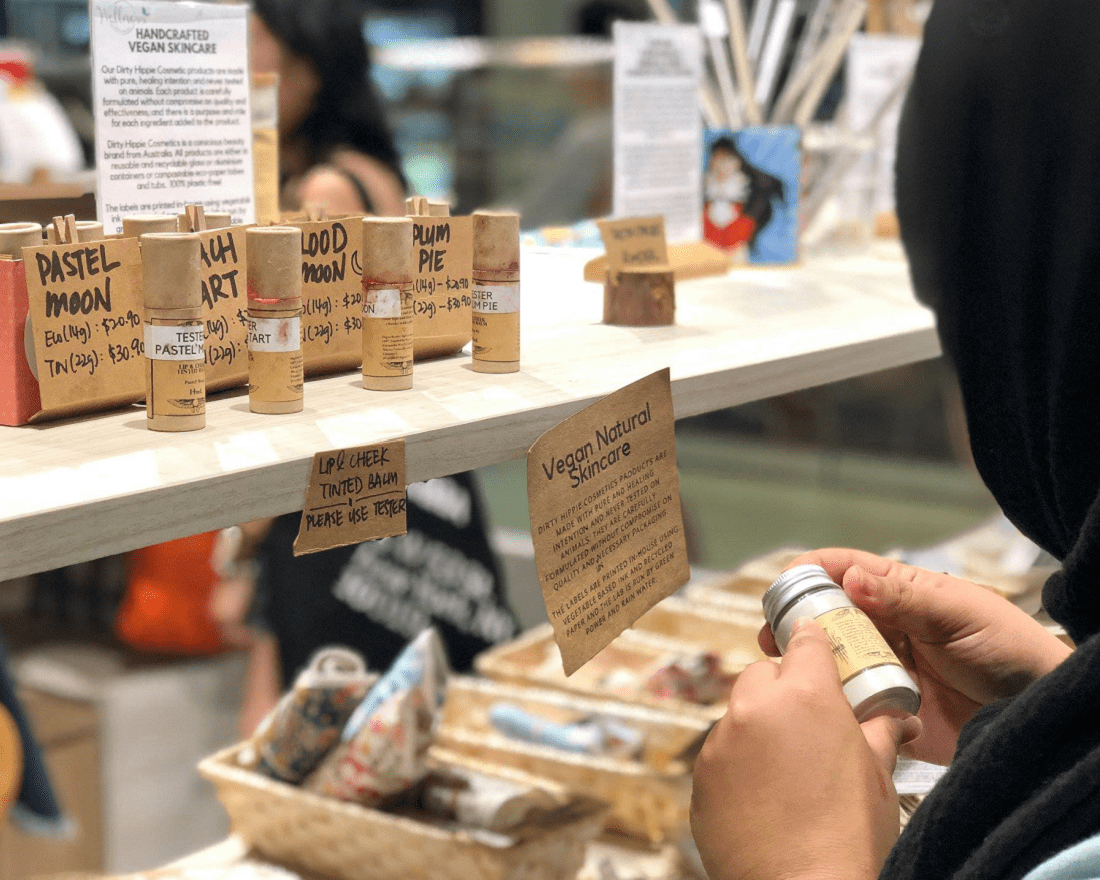 PUBLISHED October 15th, 2019 06:30 am
Ladies and gentlemen: it's time to put those canvas bags and heirloom Tupperwares to good use, because the green movement of bulk food and package-free stores are taking over single-use plastics and other disposables. These easy, pay-by-weight services add to the food chain of the sustainable eating, and with so many options available island-wide, is there really a good reason not to start making the switch today?
Go Nuts at Teck Sang Pte Ltd
For no nonsense, fuss-free nut shopping, make your way to Teck Sang on HongKong Street. This supplier of dried fruit, kernels, and beans offers relatively reasonable prices (like Dried Cranberries at $15/kg and Sunflower Seeds at $6/kg). And because this is the OG of package-free shopping, there's also a healthy supply of dried mushrooms, shrimp, and spices, in the spirit of traditional Asian cooking.
Teck Sang Pte Ltd is located at 10/11 Hong Kong St, Singapore 059654, p. +65 6533 1133. Open Mon-Fri 8.30am – 5.30pm, Sat 8.30am – 3pm.
Get Your Protein Fix at The Source Bulk Foods
Recently opened at Cluny Court near Botanic Gardens MRT, The Source Bulk Foods is your one-stop shop for organic wholefoods, kombuchas, an Antioxidant Super Blend of wolfberries, goji and wild blueberries, Activated Charcoal, and their highly-raved about Almond Butter Protein Balls. There's also a wealth of organic Australian products, including bee pollen, dried fruit, tea leaves, and raw honey. If you're keen, you can try your hand at blending your own nut butter here too.
The Source Bulk Foods is located at #01-05A, 501 Bukit Timah Rd, Singapore 259760, p. +65 6974 0943. Open Mon-Sun 8am – 8pm.
Explore Kombucha on Tap at Scoop Wholefoods
At Scoop Wholefoods, there's more to be had than just nuts and preserves. The Washroom section expands into personal hygiene products, stocking everything from bath bombs and witch hazel to floor cleaner and dishwashing liquid. The Fermentary has organic kombucha, jun, kefir and kvass regularly on tap like Organic Ginger, Tumeric & Carrot, Strawberry Gum Leaf, and the all-encompassing Super Green, though they sell out pretty fast. If you're feeling the paradox of choice clouding your thoughts, there're also plenty of healthy recipes on their website.
Scoop Wholefoods is located at #02-17/18, 163 Tanglin Rd, Singapore 247933, p. +65 6235 2739. Open Mon-Sun 10am – 7pm.
Restock Your Spice Cabinet With Local Blends At Eco.Le
Eco.Le's fair-trade policy ensures sustainable sourcing of products from a range of producers. Besides food and personal care products, there's also sewing machine rental, beeswax mending, and a regular supply of unique spice blends from local business Anthony the Spice Maker, like Sambal Kangkong, Nonya Chicken Curry, and Traditional Laksa. Got some empty candle containers you'd like to reuse? They offer in-house Refills (S$3 with wick), or a Soywax (S$2.50/100g) alternative.
Eco.Le is located at 170 Upper Bukit Timah Rd, #03-56 Bukit Timah Shopping Center, Singapore 588179. Open Mon-Fri (excluding Tue) 12pm – 8pm, Sat 11am – 8pm, Sun 11am – 6.30pm.
School Yourself with The Zero Ways
On a mission to promote the practice of a circular economy and sustainable living, The Zero Ways rolls retail, social movement, and education into one. They've yet to set up an independent store, but you can already find their products stocked at Kapok at the National Design Centre, Eclecticism at Wheelock Place, and the Art of Yoga at East Coast Road. They sell a range of dried beans, noodles, and foods, as well as services like storytelling for kids, and educational talks for adults.
Keep a lookout for their pop-ups here.
Keep Your Office Pantry Stocked with Reprovisions
Westies, this one's for you. Reprovisions is Jurong's answer to sustainable shopping, peddling everything from adorable Black Cat Reusable Makeup Wipes (S$19.90 for three) and Flow Cups (S$28) to handmade chocolates and Asian dried goods. They even do bulk orders for large events or companies, and tons of on-the-move pop-ups around the island. Recently, they've even taken to blogging, and there's a couple of interesting reads to catch up on in your free time.
Reprovisions is located at Jurong Point 2, #03-32/33, 63 Jurong West Central 3, Singapore 648331, p. +65 8768 2023. Open Mon-Thu 10.30am – 9.30pm, Fri-Sun 10.30am – 10pm.
Visit the Biggest Eco-Store at The Green Collective
From its humble beginnings in Paya Lebar's 1KM mall to its shiny new space in Funan, The Green Collective is a team effort of over 40 local Earth-loving brands, and possibly the first retail concept to be curated based on The United Nations Sustainable Development Goals. With a space that's properly massive, the range of products here here is almost unbeatable, and there's plenty of room for regular workshops like soap making, DIY lip balm, and plant swaps.
The Green Collective is located at #02-18, Funan Mall, 107 North Bridge Rd, Singapore 179105. Open Mon-Sun 10am – 10pm.