Oxwell & Co: A Quintessential British Weekend Roast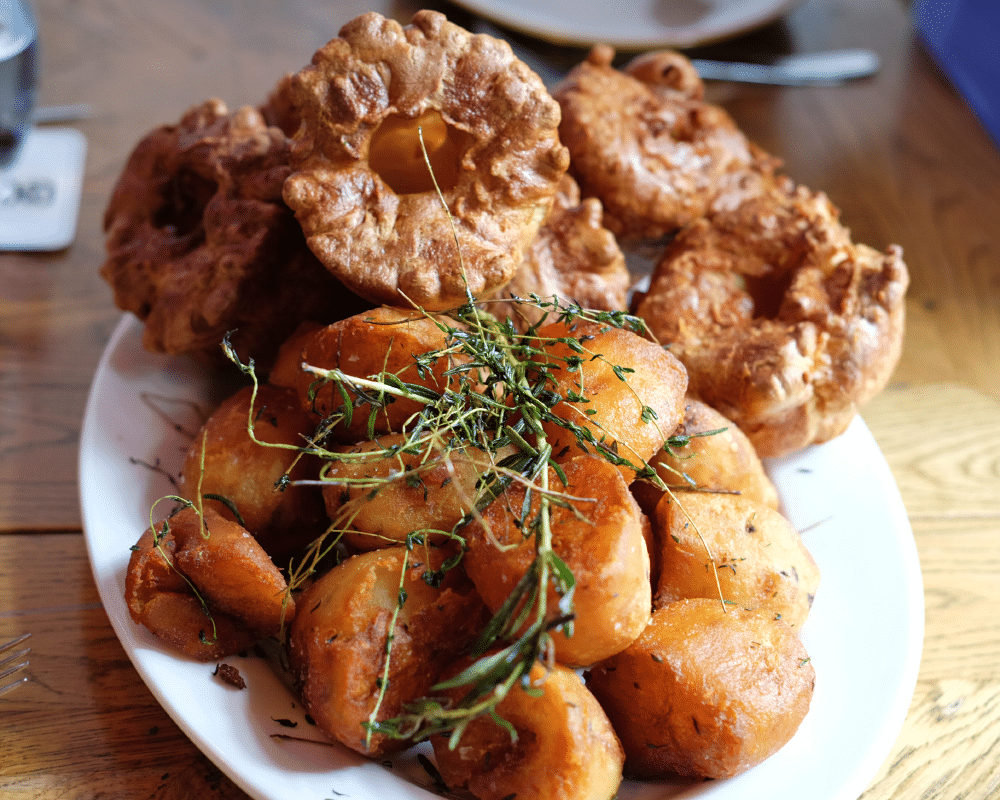 PUBLISHED August 30th, 2016 06:00 am | UPDATED May 23rd, 2017 05:02 pm

Fancy digging into a lazy afternoon roast at a refurbished colonial-style heritage house? Now you can – in the historic quarters of Ann Siang Hill, no less – at the British gastropub Oxwell & Co. It's not quite a picturesque English countryside, but the grub here is undeniably authentic and quintessentially British.
Available on Saturdays and Sundays from noon to 4pm, the Weekend Roast Menu is one of the best and most authentic you'll find in Singapore, lovingly prepared by the team of Head Chef Nick Scorpion. Big eaters can start off with light dishes likes the appetising Cured Mackerel with House Pickles ($18) and Char-Grilled Whole Quail with Asian Greens ($19).
Otherwise, dive straight into the mains – a hearty and filling selection of all kinds of meats such as Welsh Shoulder of Lamb ($38), 150 Day Grain-fed Onglet Roast ($45), and if you're in a big group, the Sharing Meat Platter at $75 or $100.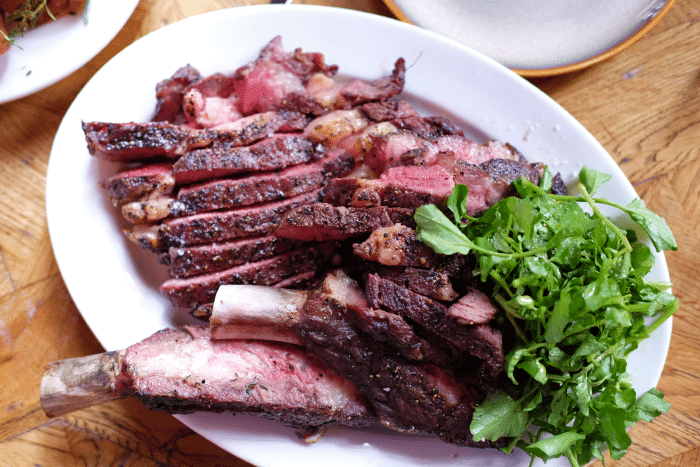 Our personal favourite though, has to be the gorgeously-roasted Grass-fed Prime Rib on the Bone ($16/100g) with its deep brown crust, juicy pink center and crisp fat. In true English style, all mains are served with staple yorkies (a cute, colloquial slang for Yorkshire pudding), a generous amount of roasted potatoes, and simple but tasty gravy.
To feel better about yourself, you might want to add a little dose of healthy to your plate with surprisingly delicious Brussel Sprouts, with Maple Butter & Smoked Bacon ($8/16) and Roasted Sweet Carrots ($8/16) – we don't think we've ever had carrots as sweet as these.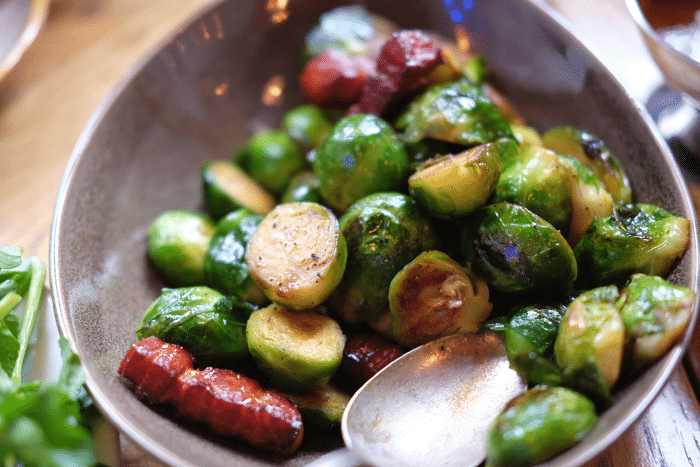 And if you're still not full after that, go for more sides like Pork Scratchings ($6), Crispy Corn & Cumin ($6), or plain ol' Hand Cut Chips ($9) with another drink. It's a sinful array of dishes, that's for sure. But if you can get past that (and maybe muster the strength to go running), then start making your reservations at Oxwell & Co now.
The Weekend Roast is available on Saturdays and Sundays from 12pm to 4pm. Oxwell & Co is located at 5 Ann Siang Rd, Singapore 069688, p. 6438 3984. 

Read more at Spuds and Aprons: Al Fresco Dining with a View and Super Loco Customs House: Mexican Favourites & Views of the Bay