Pasir Ris Central Hawker Centre Guide: 9 Stalls Worth The Pilgrimage To The East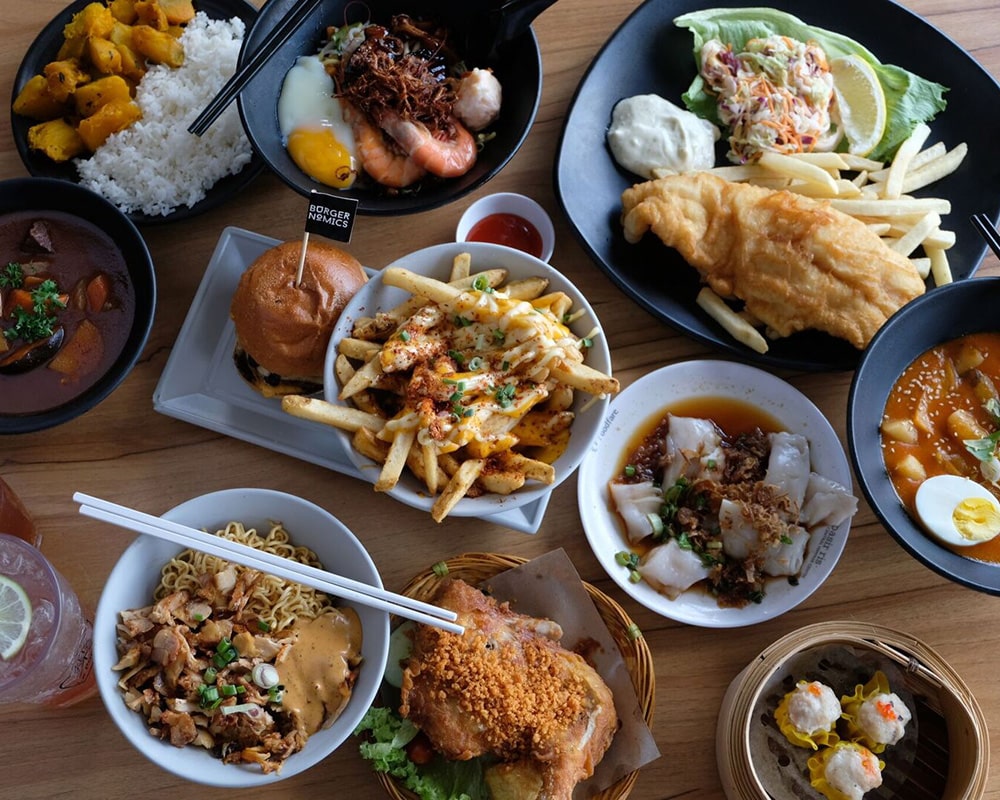 PUBLISHED August 30th, 2018 06:00 am | UPDATED September 7th, 2018 11:54 am
After gorging ourselves at Maxwell Food Centre and Tiong Bahru Food Centre, our appetites take us out to the far east – to Pasir Ris Central Hawker Centre. The most outstanding aspect of the food centre is its dual-focus concept — the bottom level houses an array of local fare that one would normally expect at a hawker centre, from Ayam Penyet to Hokkien Mee. On the second level, things get a little more interesting. Dubbed the Fareground, it plays host to a number of new generation hawkers who cook up an imaginative storm. We highlight a few stalls that are definitely worth trying when you pop by.
Ayam Penyet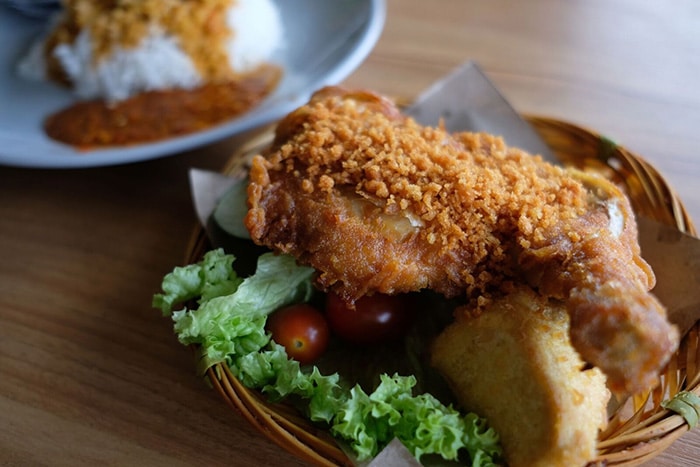 The only store on the ground floor that made this list, the Ayam Penyet ($6, Malay for 'smashed chicken') here retains the very height of crispiness while packing a punch flavour-wise. The chili is really spicy, but even if you can't take the heat, we recommend just having a little touch with every spoonful of rice just for that extra kick. There's a fish option in the Ikan Dory Penyet ($6), and if you want to skip the fried stuff, the Ayam Panggang ($5.50) is a smashing choice too.
Ayam Penyet is located at #01-02, Pasir Ris Central Hawker Centre. Open Mon-Tue, Thu-Sun 9am – 10pm. Closed Wednesday.
Burgernomics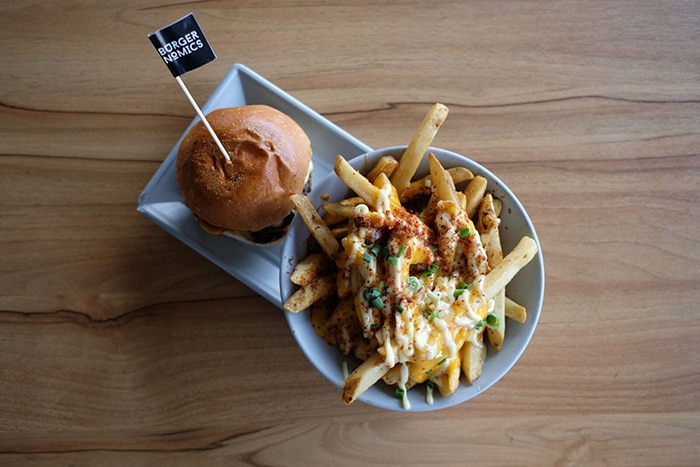 This halal burger stall serves up sumptuous gourmet burgers at a cut price. We went for the Deluxe Burger ($6.50), which features a juicy beef patty, sautéed mushrooms and onions, double cheddar and truffle aioli slapped messily between two soft buns. Burgernomics also has an interest-piquing Beef Rendang Burger ($7.50) and other meat options like Fillet Of Fish ($6.50), and Crispy Chicken ($6.50). The Cheesy Fries ($3.50) are a treat with generous amounts of melted cheese and a sprinkling of chili flakes.
Burgernomics is located at #02-03, Pasir Ris Central Hawker Centre. Open daily 12pm – 3pm, 6pm – 9pm.
Fins & Feathers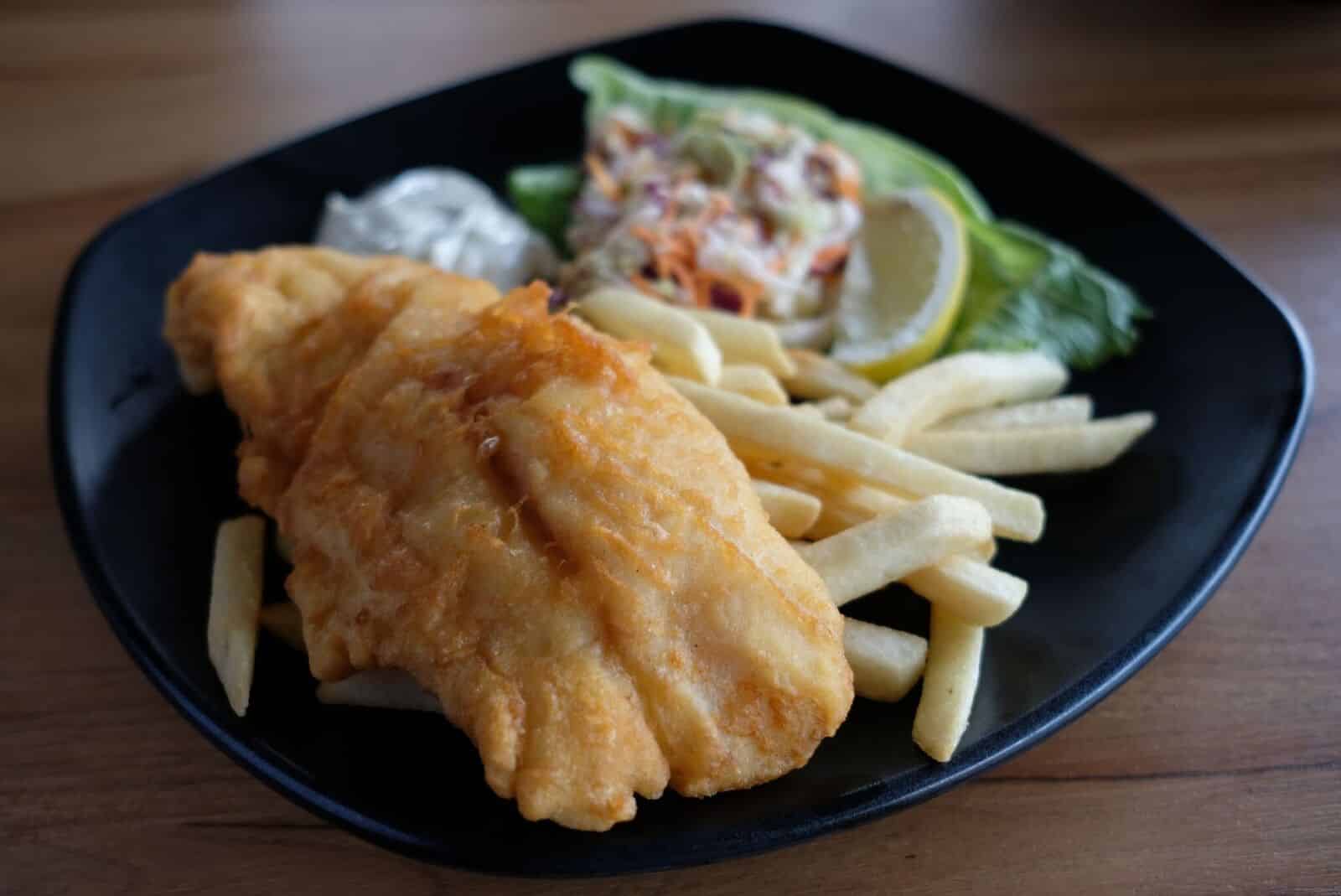 Originally from Hong Kong, Fins and Feathers has quickly become one of the most recognisable stalls at the Fareground. They serve a range of Western food, from Grilled Chicken Chop ($4.50) to the Classic British Fish 'n' Chips ($6.20) that we tried. While not the most visually stunning dish, the batter was light and crispy, coating the fish, which was firm and tasty. For bigger groups, they also have a range of platters that's perfect for sharing.
Fins & Feathers is located at #02-13, Pasir Ris Central Hawker Centre. Open Mon-Wed, Fri-Sun 11.30am – 8.30pm. Closed Thursday.
The Stew House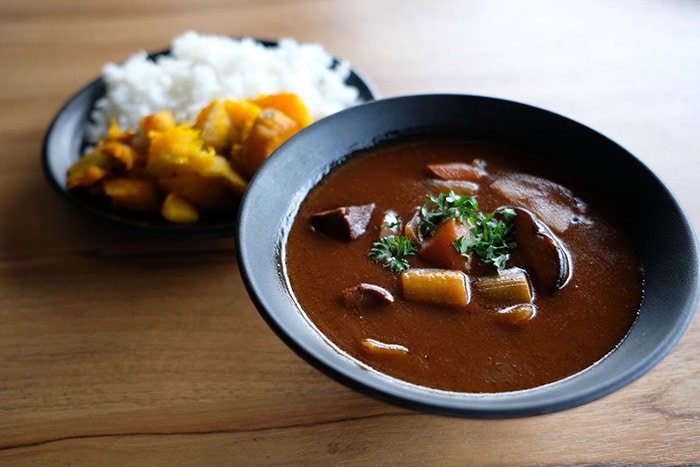 As its name suggests, there's quite a few different options stewing in the big pots at The Stew House. We recommend going with the Beef Bourguignon ($6 for small, $8 for a large). The beef is melt-in-your-mouth tender and the stew itself hits the right spot of rich. The vegetables go along very well with some white rice and we recommended adding some Toasted Pumpkin with Thyme ($1) to add some sweetness to the meal. If you're not that into beef, the Chicken and Mushroom Veloute ($5 for small, $7 for large) is worth trying as well.
The Stew House is located at #02-07, Pasir Ris Central Hawker Centre. Open Mon-Wed, Fri-Sun 11.30am – 8.30pm.
Prawnaholic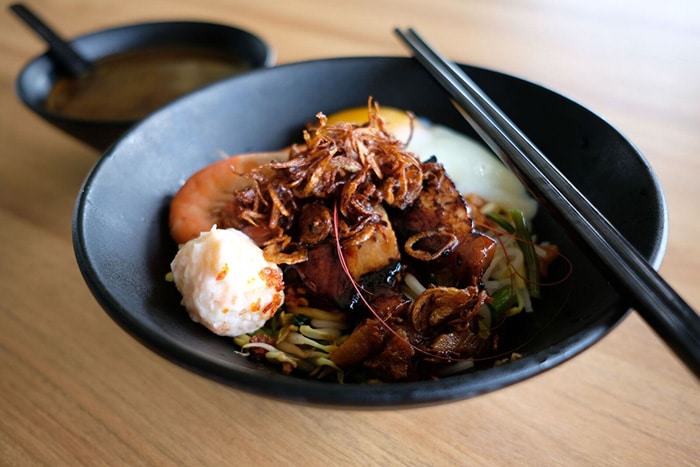 The guys at Prawnaholic breathe new life into an old traditional dish by introducing ingredients like Onsen eggs and Kurobuta pork belly. The end product is a bowl of delicious goodness in the shape of the succinctly named The Special Prawn Noodle ($6.50, add $1 for Onsen egg). The enthusiastic chef himself recommends the dry option over the soup (after all, you get a bowl of broth alongside the dry noodles), and to remember to dip the pork belly into the runny Onsen egg. If there's one dish you have to try from the Fareground, it's this one.
Prawnaholic is located at #02-12, Pasir Ris Central Hawker Centre. Open Tue-Sun 12pm – 3pm, 5pm – 8pm. Closed Monday.
EPIKebabs
What happens when you put Indomie and kebab meat together? A divine revelation called Indomeat ($6.50) that's what. No, seriously, I never knew I needed this in my life until I had it. It's a delicious combination, with the shredded meat soaking up all that Indomie seasoning. It's only available for a limited time — all the more reason to head down as soon as possible. EPIKebabs also offer their juicy kebab meat with bases like sandwiches ($6.50), rolls ($6.50), salad ($6.50), and rice ($7.50). For the ravenous, The Meat Plate ($8) is the choice.
EPIKebabs is located at #02-04, Pasir Ris Central Hawker Centre. Open daily 11am – 8.30pm.
Seoul Shiok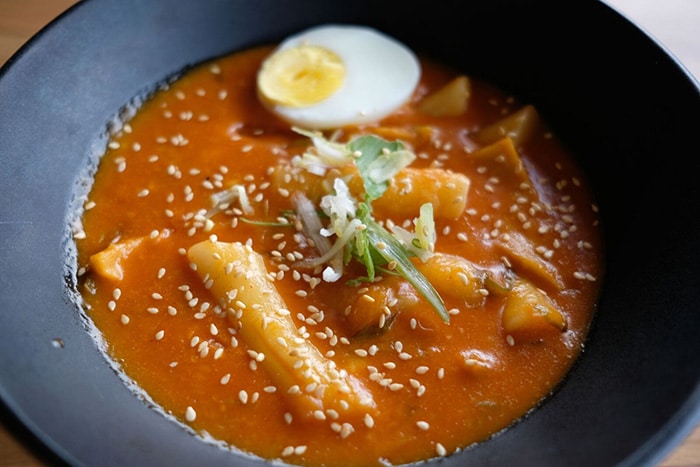 Sounds Seoul familiar? Yes, apart from its first stall at Sengkang Square, Seoul Shiok has opened second stall here as well. A stall worth trying just for the pun-niness of its name alone, we had the Tteokbokki with Cheese ($5.40, add $2 for cheese), Korean ricecakes served in a thick, mildly spicy broth with cheese mixed in. Sounds sinful? It's sinfully good. Seoul Shiok also offers their popular Army Stew ($24.90, add $5 for cheese), which comes at a very affordable price when compared to other Korean joints around the island. Oh, plus they offer unlimited soup top-ups for their stews as well. Seoul worth it.
Seoul Shiok is located at #02-20, Pasir Ris Central Hawker Centre. Open Mon-Tue, Thu-Sun 11.30am – 9.30pm. Closed Wednesday.
Le Pantry
Craft beers with hawker food seems to be the in thing now and this stall provides the fuel to that fire. Previously named 'Jin Ho Lim Ah', Le Pantry retains their range of 'Jin Ho' concoctions (translated from Hokkien as 'very nice'). The Jin Fruity ($4) is a refreshing mixture of apple, cucumber and soda water but our favourite is the Jin Jia Shiok ($4), which is a groovy blend of black tea with lychee.
Le Pantry is located at #02-15, Pasir Ris Central Hawker Centre. Open Mon-Thu, Sun 11am – 9pm, Fri-Sat 11am – 10pm.
Pasir Ris Hawker Centre is located at 110 Pasir Ris Central, 519641.
All images courtesy of Gary Lim and Mengju Lin.