Restaurant Review: House Of Happiness Opens In Singapore's Simpang Bedok With Smokin' Claypot Rice Menu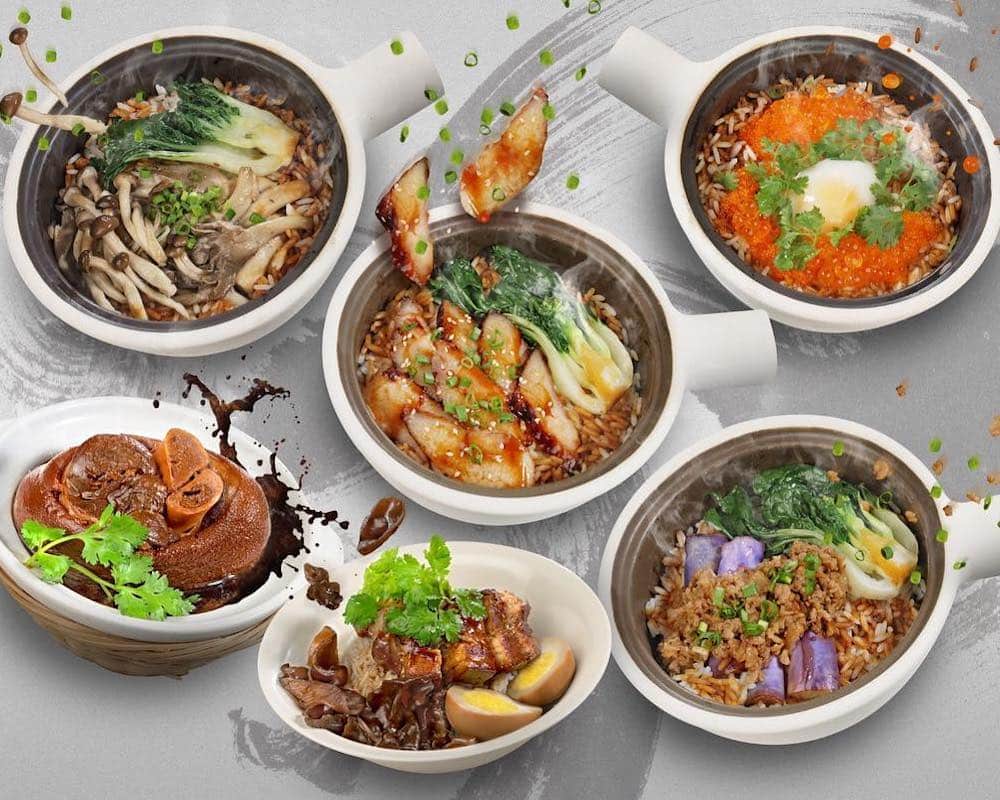 PUBLISHED December 27th, 2018 06:00 am
Wandering past various prata stalls and the halal eateries in Simpang Bedok, we almost stumbled past the unassuming space that's home to House of Happiness. Serving up variations of the traditional claypot rice, House of Happiness is opened by the young-generation owners behind Mr. Lor Bak in Ubi, and looks just like any other hawker-style eatery on the outset.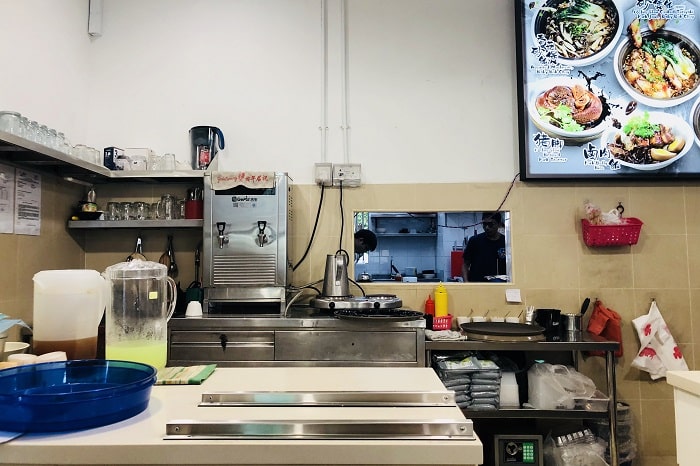 A closer look at the menu, however, reveals contemporary elements; be it the selection of craft beer to the homemade red bean-based dark sauce made from garlic and shaoxing wine, which possesses the rich depth of the usual dark sauce but with an added tang. Chef William Liou and business partner Marvas Huang have certainly created something delightfully unique whilst staying true to their philosophy of preserving hawker heritage and traditions of local cuisine.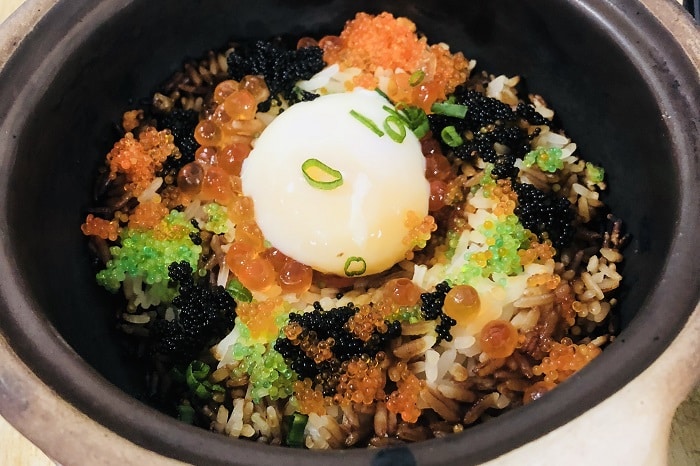 There is no better example than the colourful Onsen Egg with Ikura and Tobiko ($11) claypot rice. Certainly inspired by Japanese flavours, the dish is a stand-out in terms of play on texture. Think crispy, charred rice bits with ikura and popping tobiko, each jet of savoury fish roe mixing with the umami of a perfectly gooey sous vide onsen egg and smoky rice. We doubt you could find an authentic Japanese don at this price that would have done a better job – would anyone care to prove us wrong?
A typical claypot rice stall might take up to 30 minutes to create the perfect char and serve a customer – and that's where House of Happiness is different.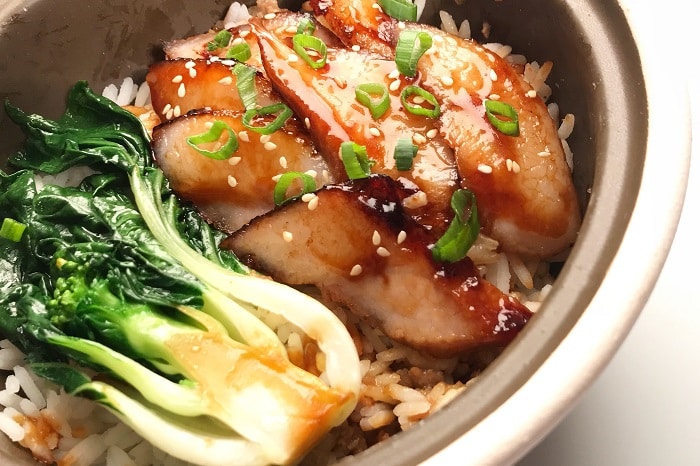 We were served the next claypot rice dish easily within 15 minutes. Like all the claypot dishes served here, the rice in the 16hr Slow Cooked Teriyaki Pork Jowl ($7) is prepared using the parboiling technique; which did not in anyway affect taste nor texture of the rice while giving it consistency and bite in each grain. The smoky char of rice combined with rich aroma of tender pork jowl slices and sweet-savoury teriyaki sauce just about had us ordering an additional serving of the pork jowl by itself ($8 for 30 slices) – it's that good.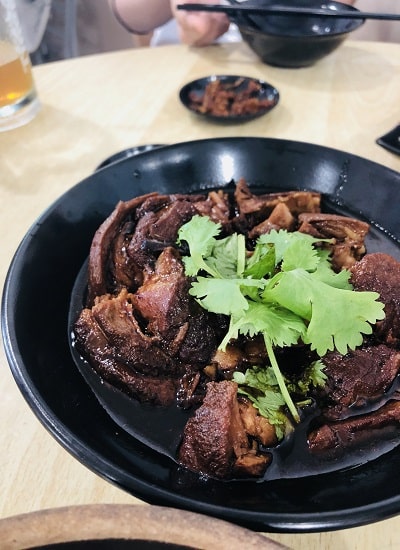 There is a vegetarian option on menu as well. The Assorted Mushroom with Baby Bok Choy ($7) is a suitably satisfying meal with juicy mushrooms, but the must-try would have to be the Signature Lorbak ($9) claypot rice.
Braised overnight in a stock of herbs and spices has ensured that the soft meaty pork  separates from the bone easily, delivering flavour explosions on the tongue.
Prepared in the same manner is the tender Pig Trotter ($8), sous vide for 12 hours and drenched in dark savoury sauce which makes the thick layers of fatty pork jelly so much more sinful, yet it still retains a nice bite that we thoroughly enjoyed.
If one thing's for sure, House of Happiness definitely lives up to its name!
House of Happiness is located at 294 Bedok Road, Singapore S469450, p. +65 6241 2648. Opens 12pm – 10pm daily, except Tuesdays.