Restaurant Review: It's ContemBrewery Cuisine 33 Floors Up At LeVeL33, Singapore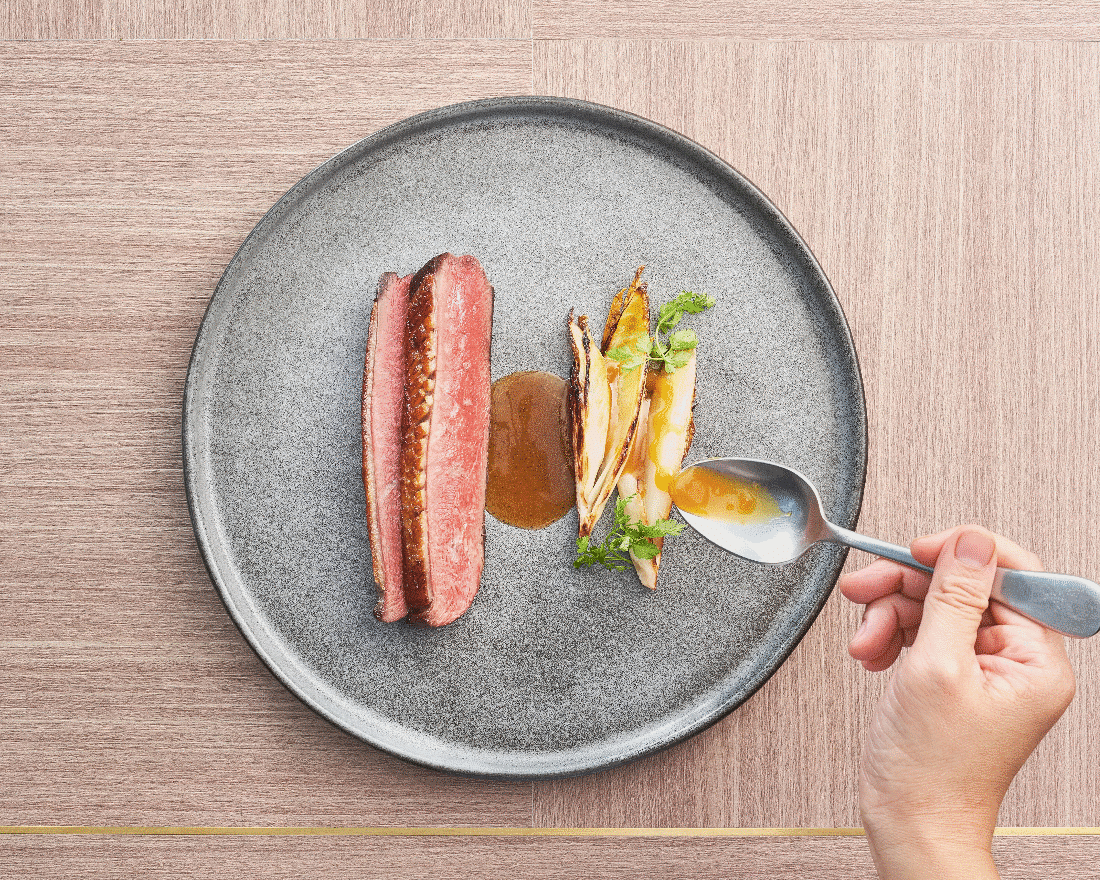 PUBLISHED October 12th, 2019 05:00 am | UPDATED May 18th, 2020 03:14 pm

With a spectacular view overlooking the Marina Bay area and iconic landmarks such as the Esplanade and Singapore Flyer, LeVeL33 provides the ultimate penthouse dining experience. Located 33 floors above the financial business district, the highest urban craft-brewery strays away from your typical fancy restaurant, and in an exceeding good way.
After its massive revamp, LeVeL33 is now home to three concepts: Dining, Social, and the Terrace. Each space has its distinct ambience and culinary offerings to better suit the needs of guests. For better privacy or business meals, head over to Dining; if you're casually hanging out, try Social or Terrace instead.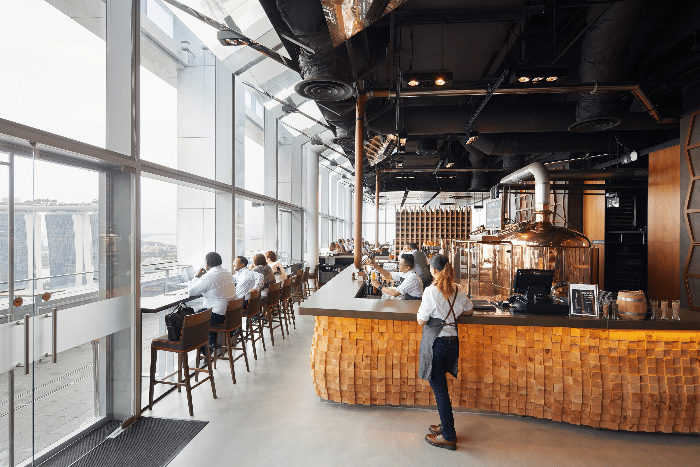 ContemBrewery is Chef ArChan's culinary philosophy at LeVeL33. The talented Executive Chef incorporates various types of beers and beer ingredients – think spent grains and barley malt – into the food. It's a synthesis of beer brewery and modern culinary for a gastronomic experience like no other.
We start with their all-time favourite snack, LeVeL33's housemade Spent Grain Bread. Chewy yet soft, and with an unbeatable flavour from the use of spent grains, it's a sneak peek of what's more to come. Or check out their fresh seasonal oysters that's served with their special malt vinaigrette dip.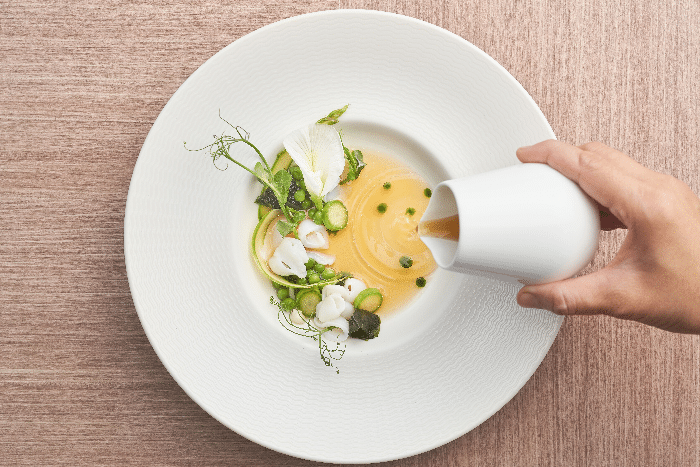 The Fresh Ricotta, Smoked Tomatoes, Basil & Migas is a simple mix of hickory-smoked tomatoes, dehydrated tomato chips, and migas atop ricotta. But don't be fooled, this vegetarian-friendly entree was a creamy delight with the addition of housemade tomato-malt dressing. The ricotta is freshly-made daily, which makes all the difference.
Fans of seafood will definitely enjoy the Squid Noodles, Asparagus, Seafood Consomme (above), featuring thinly-shaved squid, lager-pickled enoki mushrooms, and peas. With a rich consomme of fish bones, scallop and chicken stock that has hints of apple cider vinegar, I found this refreshing and flavourful.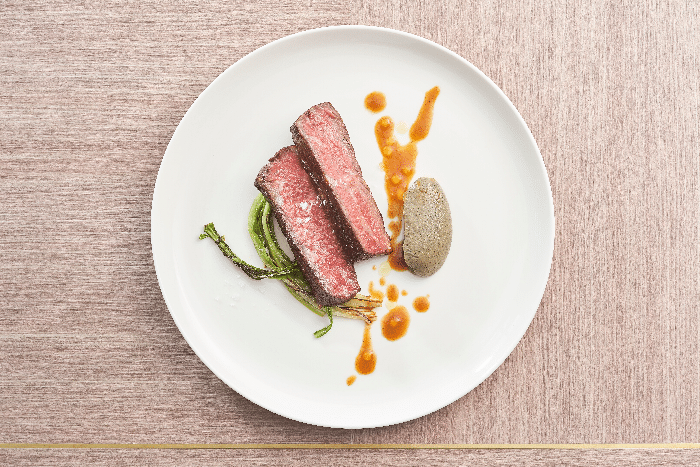 For the meat-lovers, you can't go wrong with their Wagyu Tri-tip, Burnt Eggplant, Stout Jus. Using Westholme Wagyu beef, the eggplant puree and garlic shoots on the side balanced the heaviness of the meat well. Together with house-made veal jus that's seasoned with housebrewed stout, it's a full-bodied meal that truly packs a punch.
Another intriguing dish with beer elements is Aged Duck Breast, Grilled Endive, IPA & Orange Glaze. Showcasing perfectly seared duck breast that's glazed with LeVeL33's IPA and orange juice, its tastiness stems mostly from the solid marinade of koji paste, thyme, and rosemary. The grilled endive was sweet, which complemented the savoury duck jus. Meats here at LeVeL33 are dry-aged by Chef ArChan herself (we spied them while checking out the fridge at Social).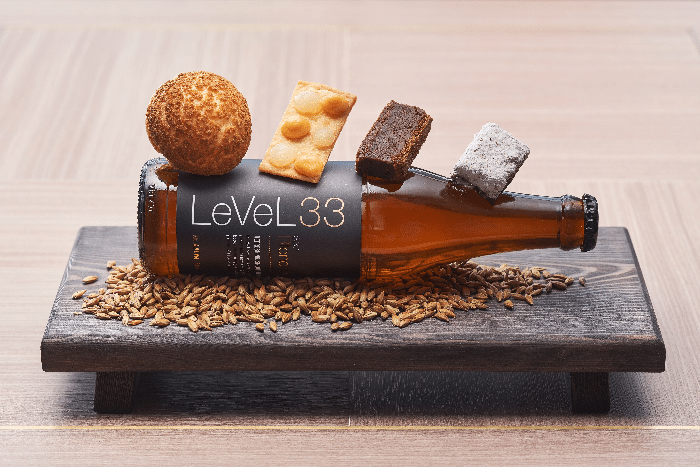 What's a visit to LeVeL33 without some craft beers? For the newbies, their Beer Tasting Paddle of five 100ml pours of their house craft brews is the best bet. From blond lager and wheat beer, to IPA and stout, it's a great match for the degustation menu.
A special shoutout to the Petit Fours. These bite-sized treats that might have been an after thought are delicious at LeVeL33, whether it's the lager beer puff filled with a pastry cream mix of LeVe33's lager and vanilla, wheat beer biscuit with caramel, or the spent grain brownie with IPA syrup and stout truffle.

LeVeL33 is located at 8 Marina Boulevard #33-01, Marina Bay Financial Centre Tower 1, Singapore 018981, p. +65 6834 3133. Open Mon-Thu 11.30am–12am, Fri-Sat 11.30am–2am, Sun and PH 12pm–12am. Dinner 8-course degustation menu starts from S$135, vegetarian degustation available.
Top image: Aged Duck Breast, Grilled Endive, IPA & Orange Glaze