Restaurant Review: Paii at The House on Sathorn Impresses with Modern Thai Seafood Fit for Royalty in Bangkok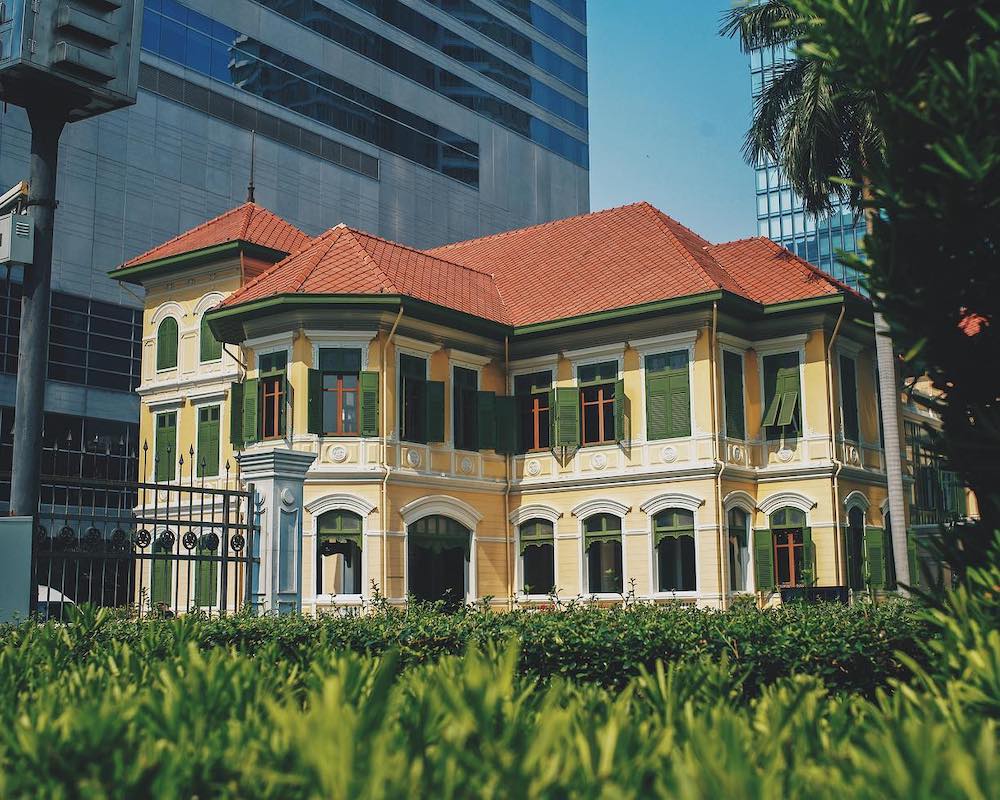 PUBLISHED January 2nd, 2020 06:56 pm | UPDATED May 18th, 2020 07:10 pm
The House of Sathorn has stood majestically on this main thoroughfare of Bangkok for the past 130 years. First, it was the residence of its namesake Lord Luang Sathorn Rajayutka (creator of the Sathorn Canal), and over the years it was also the lavish Hotel Royal and the Russian Embassy. Now part of W Hotel Bangkok, the owners had another idea in mind for the space – Paii, a modern Thai seafood restaurant that'll satisfy the palates of kings and queens.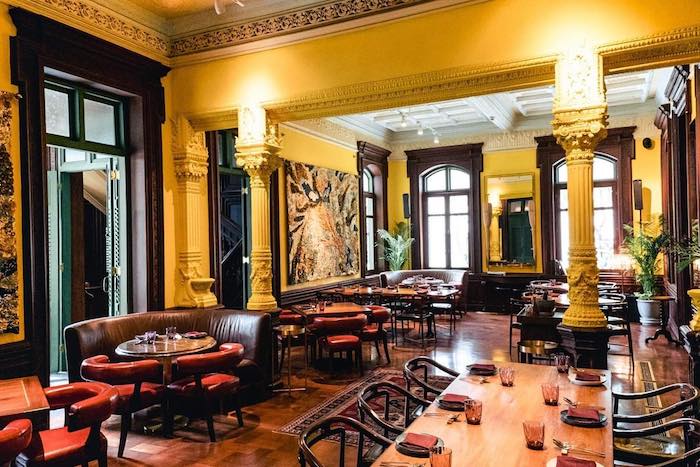 This neoclassical wonder exudes old world glamour at every turn but what's surprising is how the contemporary furnishings and touches have merged seamlessly into the original two-toned colour scheme and details of the historic building. We have the collaborative efforts between Thailand's Fine Arts Department, who extensively restored the venue, and the New York's award-winning design firm AvroKO to thank. Keep your eyes peeled for Rajayutka's personalized fresco motifs (the pig is his zodiac sign) on the mansion's columns or grab a debonair shot at the original wooden staircase.
[button color="blue" size="normal" alignment="none" rel="follow" openin="samewindow" url="https://accesstra.de/000of4000ao5″]Book cheap tickets to Bangkok with Cheap Tickets Singapore[/button]
While many may remember the establishment for Faith Tutak's innovative Turkish cuisine under the name "The Dining Room", 2019 saw Thai chef Weeraket "Joe" Nilayon taking over the kitchen with his over-the-top take on Thailand's seafood cuisine. If the opulent interiors are any indication, you'd do well not to mistake his dishes for the usual street-side affair.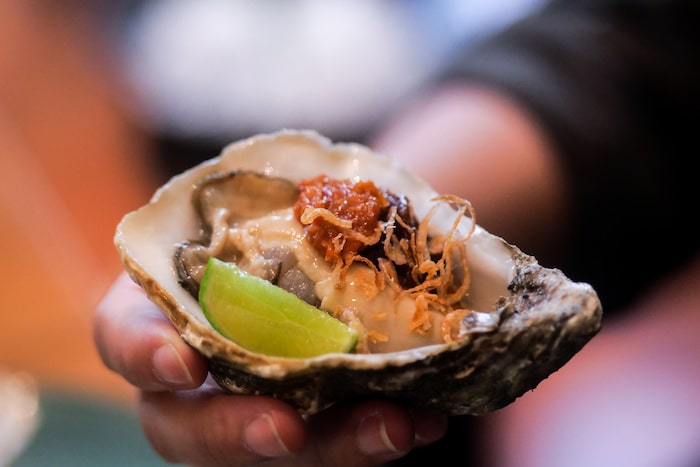 Paii starts strong with a showing of plump Jean-Paul Oysters from France. Briney and nutty with a slight chew, Nilayon expertly pairs them with a homemade chilli jam and seafood sauce in the Hoy Nang Rom Sod (THB590/3 pieces; THB1100/6 pieces). Another stellar start can be found in the Yum Hua Plee Nuea Poo (THB420). Creamy inner bracts of banana blossoms and ample mud crab flesh are tossed in the same sweet chili jam, and each spoonful is accentuated by aromatic bursts of lemongrass – sweet, tangy, herbaceous and absolutely luscious.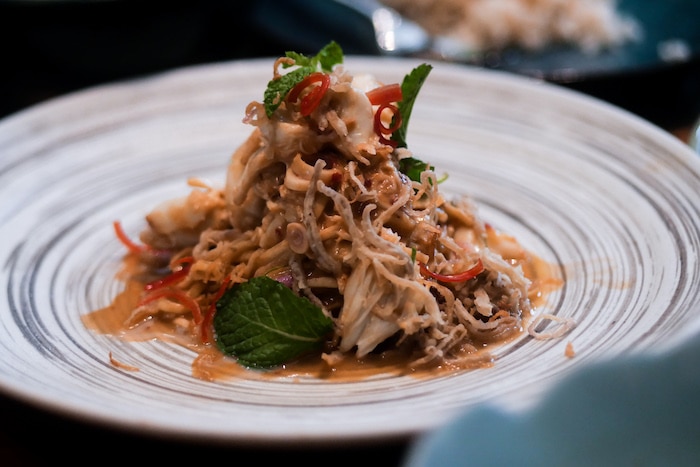 The main menu eschews trends, retaining the flavours of traditional Thai fare with a clear focus on sumptuous ingredients. Pla Mhuek Gluay Pad Kra Tium Prik Thai (THB490) was the standout. Finicky banana squid is stir-fired to a springy-but-not-chewy texture, and perfectly scoops up that intense gravy. The finishing – and devilishily clear – touch was the showering of cracked timut pepper, adding a much-needed grapefruit-like zest to the dish.
A mouthful of the Panang Mhoo Yang (THB490) proves Nilayon knows his way around meat as with his seafood. Pork shoulder, kissed by flames for a hint of that smoke, are thickly sliced and doused in luscious, coconut cream-heavy panang curry; a gastronomical match with fluffy steamed organic brown rice sourced from Nakorn Pathom (THB150).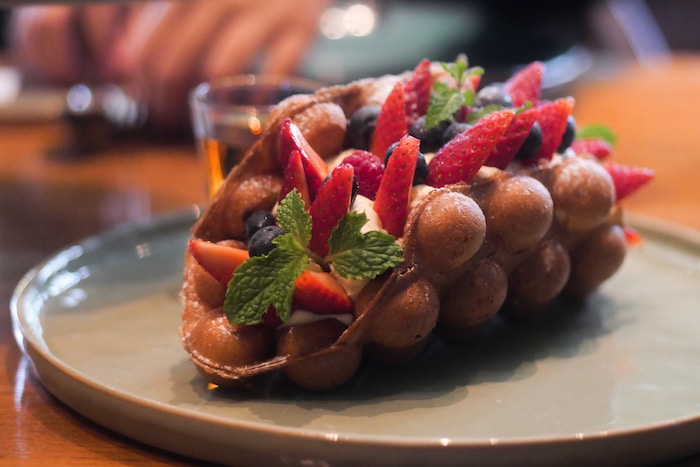 Nilayon continues to impress with his succinct dessert menu. Classics of Mango Sticky Rice (THB300) aside, he has expertly infused traditional Thai flavours into western favourites. There's the Lemongrass Panna Cotta (THB400), a Thai Tea-ramisu (THB450) and his take on the chocolate choux puff with the local mandarin orange variety. The eye-catching Paii Waffle (THB500) takes a detour to Hong Kong, where the city's eggy waffles are stuffed with velvety cream, berries and lashings of floral honey. Cocktails from the adjoining bar are available but exclusive TWG teas, Green Garden (THB180) and Starry Night (THB180) is the pairing you're looking for with the sweets here.
Paii at The House of Sathorn is located at 106 North Sathorn Road, Silom, Bangrak, Bangkok, 10500, Thailand, p. +66 02 344 4025. Opens daily 12.00pm-12.00am.