Restaurant Review: Summerlong Unveils New Dinner and Cocktail Offerings at Robertson Quay, Singapore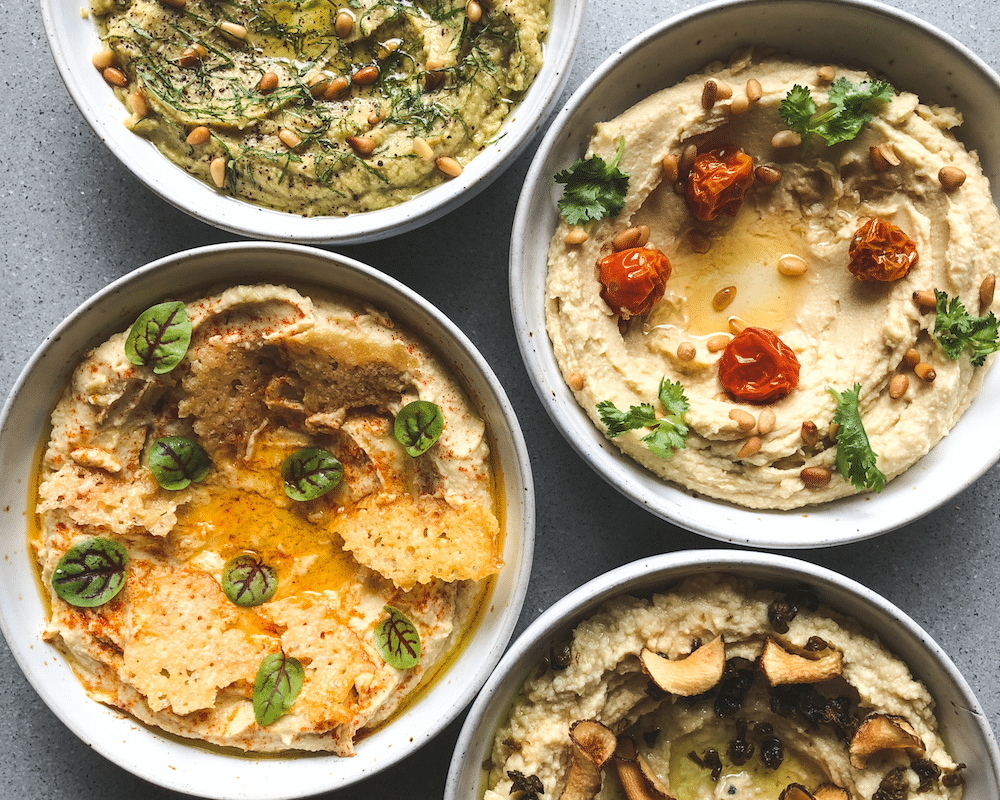 PUBLISHED June 5th, 2018 09:00 am | UPDATED May 18th, 2020 04:23 pm
If you've lived in Singapore long enough, you know our infinite summer is best enjoyed whilst sipping a refreshing cocktail.
Summerlong
, located along
Robertson Quay
one-ups the experience with delicious 
Mediterranean grub
and picturesque views of the waterfront. With a newly revamped cocktail and food menu, there's more reason to head back to
Summerlong
.
Cocktails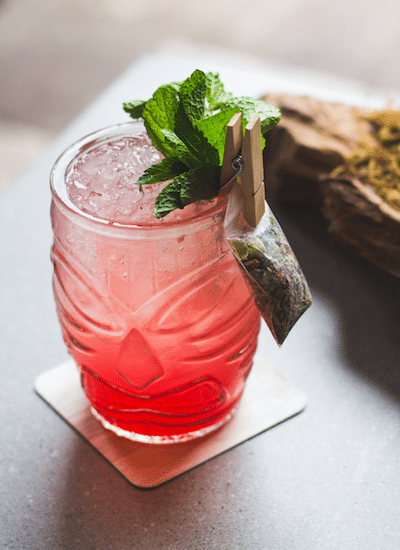 With the weather getting hotter by the day you'll want to start with a pitcher of the Summerlong Spritz (S$14++ per glass, S$50++ per jug) to quench your thirst. Previously made with Aperol and Prosecco, the new version consists of Mancino Bianco Vermouth which allows for the crisp grapefruit to express itself more clearly.
The 'Rum Island' cocktails, a selection of rum-based cocktails has some significant changes with the introduction of rum-based punch, Punch of the 300 (S$20++), based on the classic planter's punch. Featuring Summerlong's signature Greek Tea (a strong blend of 18 different ingredients), this twist pairs bergamot and pomegranate beautifully with local spices to give it an out of the ordinary 'punch'. The cocktail is served with a little packet of Greek tea as a memento!
However, the Mariposa Beauty (S$17++) is without a doubt my favourite. This cocktail is a beauty in all senses of the word.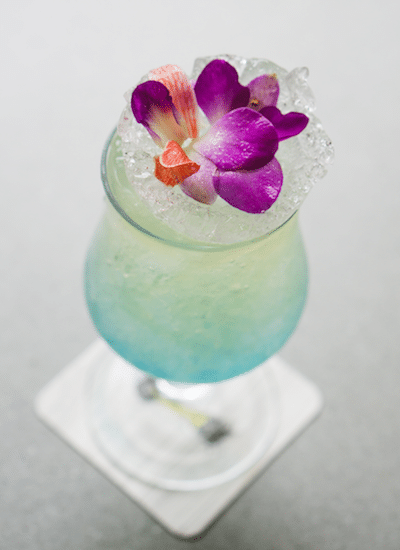 From its presentation – the deep blue hue of the blue pea flower syrup contrasted with the pretty orchid garnish – to the elegant mixture of rum and vermouth with lemon, this drink is something else. The stand out ingredient has to be the banana. This daring choice add a subtle touch of intrigue to the drink.
Another worthy mention is the Trojan Finale (SGD17++). Served over a single cube of ice, this drink is both smooth and spirit forward, with coffee liqueur blending nicely with the bourbon and rosso vermouth. The edge of the glass is lined with salted pistachio to providing a touch of savoury for the relatively sweet after-dinner cocktail.
Last but not least, the unpretentious Summerlong's Apple Tree (S$21++) is centred around the humble apple, one of the oldest and most cultivated fruits in history. Created in the old-fashioned style, paired with a blended scotch whisky and Angostura with a touch of cinnamon to create a beautiful infusion of flavours, this drink embodies the true spirit of simplicity.
Food
Having sought inspiration from the beloved Mediterranean coast, Chef Justin Hammond's new Eastern Mediterranean menu supports communal dining where sharing is the name of the game. Let the feast begin with The Hummus Flight ($17) best enjoyed with the flame grilled Flat Bread ($4). It includes tasting portions of the Classic Chickpea ($12) and Artichoke($14) along with bolder flavour combinations like Eggplant and Mint ($14) and White Bean and Rosemary ($13).
If you're looking for fresh greens, the sizeable Tuscan Black Kale Salad (S$24) with sweet pomegranate seeds, generous feta cheese and well-seasoned couscous is a good option. The Israeli Lamb Pita ($17) is a deliciously meaty starter. Think spiced lamb mince encased in a soft pita pocket and cooked over charcoal for a smokey flavour. Served with a delicate lemon, garlic sauce for added flavour. If you are famished after work and need food stat, this is the starter to get.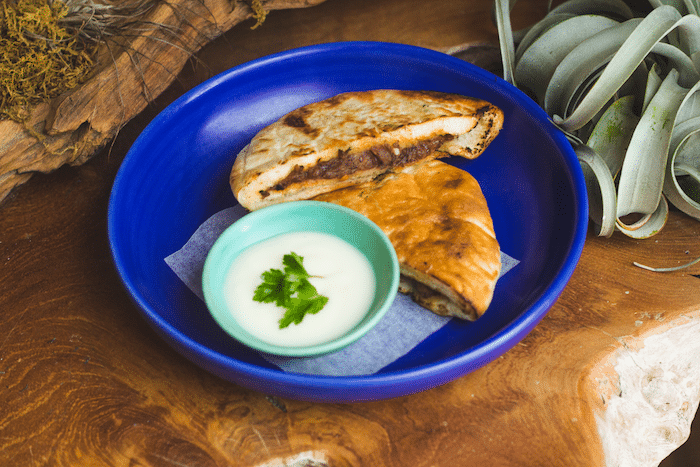 A 'Claypot Roasted' section has been added to the menu, inspired by cooking in clay from the Mediterranean. The dishes are stone baked, adding a depth of flavour and smokiness to them like the Roasted Eggplant (S$26) with minced pork. Reminiscent of the popular Tze Char dish, the Eggplant's slight bitterness from the char is nicely complemented with sweet caramelized onions and a runny egg on top ties the dish together. It goes well with the fragrant Saffron Rice (S$19) served with pistachio and sweet peas for texture.
Who doesn't enjoy fried chicken? A must-try is Summerlong's Persian Fried Chicken ($25), which is pickle brined to retain its moisture then deep fried with a corn flour batter for the most satisfying crunch! Served with a choice of mint sauce, harissa and dukkah to dip, it's delicious on its own too. The Persian spices along with harissa, mint and honey used to flavour the chicken keeps this from being your regular Fried Chicken. The half kilo of Roasted Garlic Prawns ($36) sautéed in a tantalizing mix of lemon, garlic and sage butter will also add a full flavoured punch to the meal.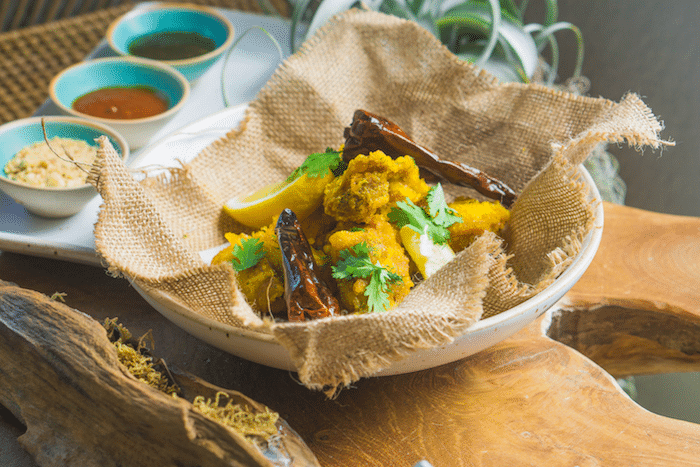 Fresh fish is synonymous with Mediterranean cuisine and the Whole Roasted Sea Bass (S$44), stuffed and roasted with lemon and herbs lives up to this reputation. Tenderly rubbed with a spice mix of cumin, turmeric leaves, coriander and isot biber, a smoky urfa pepper found in Turkey, this flavorful fish is ideal for sharing. Throw in a side of Spiced Brocolli ($12) served with tahini dressing and hazelnuts for an added crunch.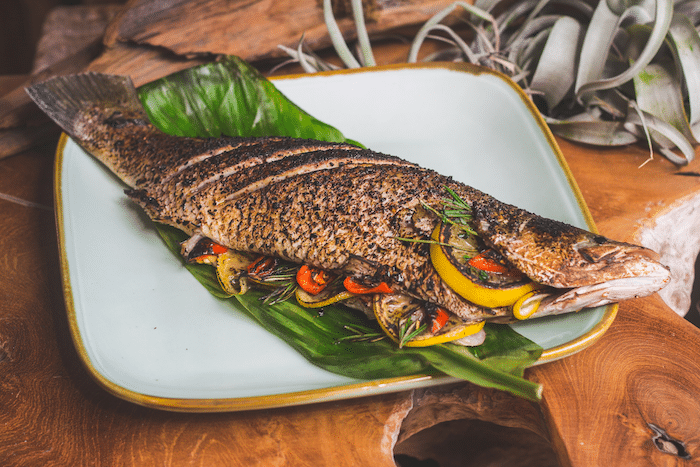 With a beachside vibe and Mediterranean soul, take it from us, it's easy to enjoy Summerlong's new offerings along the waterfront at Robertson Quay.
Summerlong is located at 60 Robertson Quay #01-04, Singapore 238252, p. +65 6235 1225. Open Tue-Fri 5pm – 12am. Sat 11am – 3pm, 6pm – 12am.