Beijing 101 Starts Gearing Towards Millennials: Here's What You Need To Know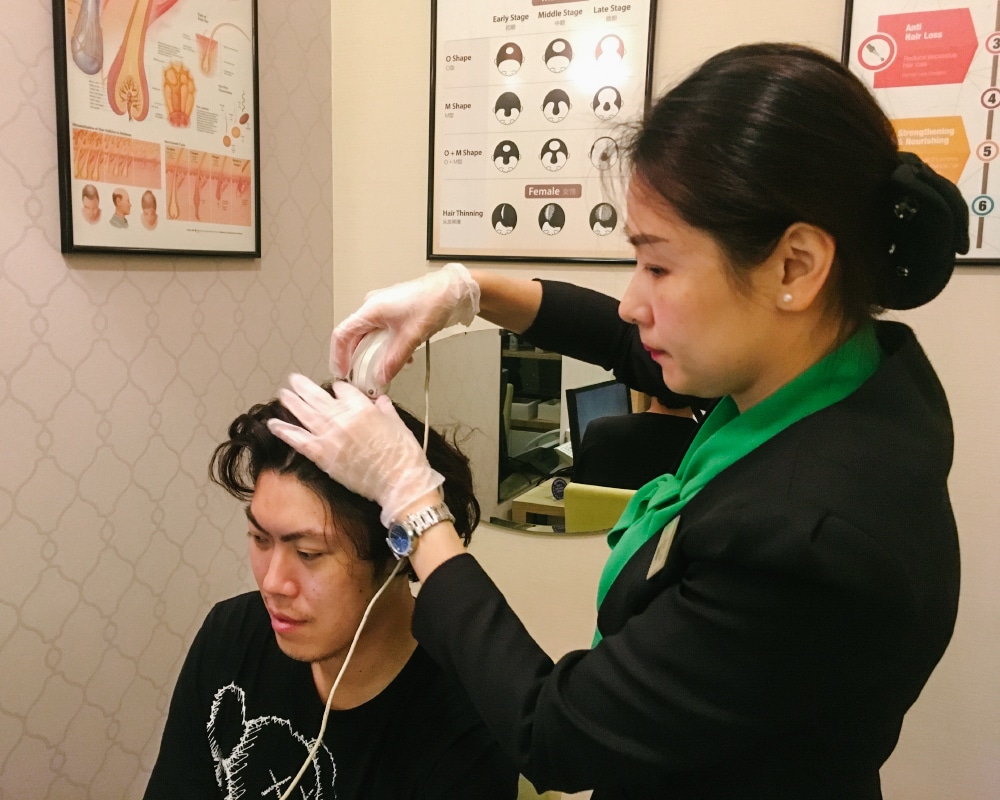 PUBLISHED June 5th, 2018 07:00 am | UPDATED May 18th, 2020 05:05 pm
Have you been living in Singapore for any reasonable amount of time? Then, there's absolutely no way that you haven't heard about Beijing 101. While we may commonly associate the hair care company with the older generation (by that we mean aunties and uncles), it's a fact that the brand has over four decades of experience helping customers to solve their hair and scalp issues, even winning numerous international awards in the process and a 90% visible results rate based on research from a Nielsen survey.
To see what the fuss is all about, we sent a few of our team members down to their outlet for a treatment, and here's what you need to know.
All good hair starts with a healthy scalp
It sounds like common sense, but like how we wouldn't wait till we get sick to start eating the proverbial apple, scalp treatments aren't just reserved for those with dry, itchy scalps. As they say, always go right to the root of the problem (see what we did there?).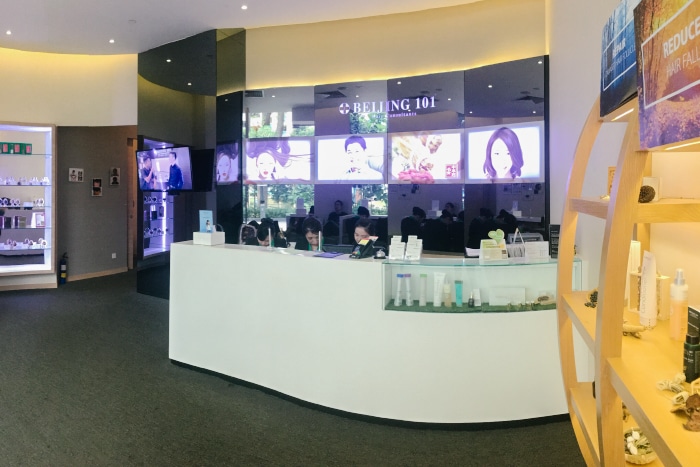 What's a Beijing 101 treatment like?
One of Beijing's 101 biggest draws is its use of premium-grade Traditional Chinese Medicine (TCM) herbs like Ginseng, Dang Gui, Ling Zhi, and He Shou Wu. This makes each session a particularly holistic experience that's not only good for your hair, but also your overall wellbeing.
Every treatment at Beijing 101 starts with a detailed scalp analysis and consultation with a trained professional. This helps you understand your current scalp condition and involves customising a treatment to target different issues, from oily scalp to dandruff, hair loss, hair thinning, and alopecia – or well, spot baldness.
What does the 3-Step Deep Cleansing Treatment involve?
The entire process takes about two hours. First, you'll start with a customised Herbal Scalp Mask that's applied onto your head for approximately 15 minutes. This is followed by Beijing 101's signature Meridian Herbal Treatment, which is basically a relaxing acupressure and scalp massage that targets not just your head, but your nape, neck, and shoulders.
Besides stimulating your blood circulation to promote hair growth, this treatment relieves tension headaches and migraines, relieves fatigue, and improves the quality of your sleep. Talk about comprehensive, are we right?
Once your scalp and head feels better than it has ever felt in your life, it's time for a totally safe Infra-Red Treatment that promotes cell regeneration for healthy hair growth, detoxifies your scalp from toxins, tightens hair follicles, and nourishes dry and brittle hair.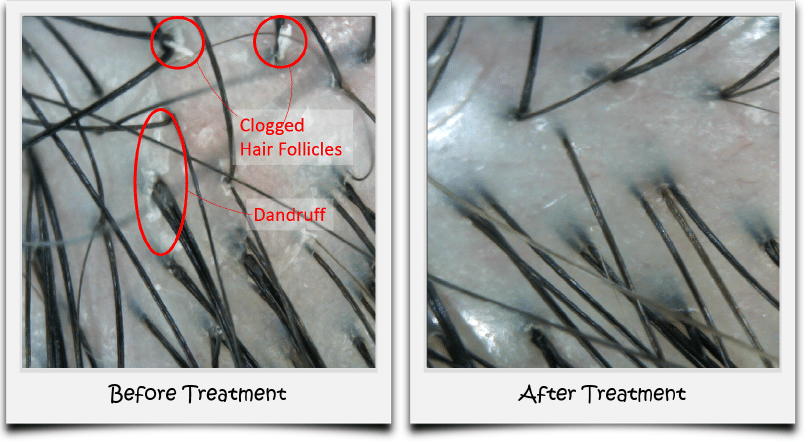 Need we say more? Hear for yourself what the City Nomads team has to say in the video above.
Ready for your first hair treatment with Beijing 101? As a special for you readers, enjoy a 3-Step Deep Cleansing Treatment at an exclusive $40 nett (U.P $424), which comes with a free hair care pack worth $68. Click here to find out more.
This post is sponsored by Beijing 101.