Restaurant Review: Sumo Bar Happy Brings Unorthodox Ramen to Bras Basah, Singapore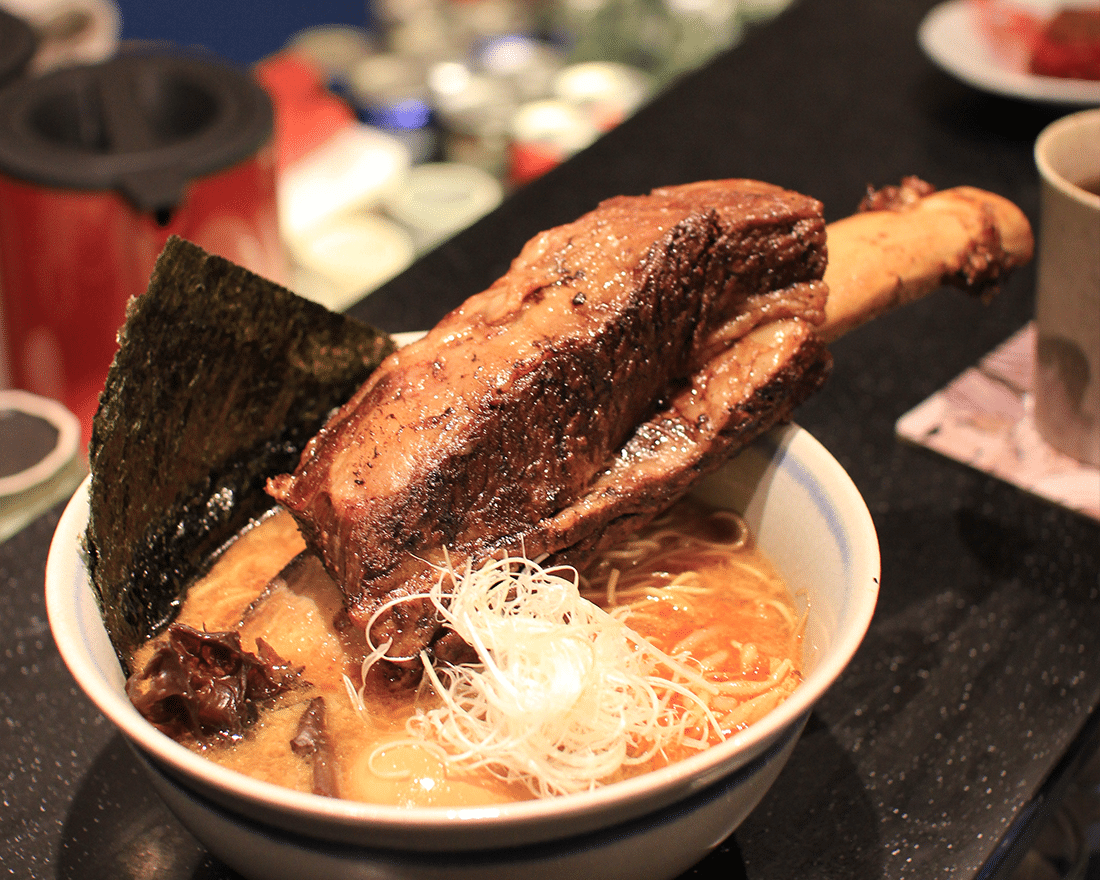 PUBLISHED October 14th, 2017 06:00 am
There is no shortage of places to eat tonkotsu ramen in Singapore. If you've been to Marutama at Clarke Quay, you've had tonkotsu. If you've been to Tanglin's Bari Uma, you've had tonkotsu. The mark of a quality tonkotsu ramen? A thick creamy broth, made from boiling pork bones, fat, and collagen over tens of hours. And at Sumo Bar Happy, they simmer it for a good 48 hours.
This new establishment comes from Howard and Hui Nan, the power couple behind successful Japanese cuisine concepts Tanuki Raw and Standing Sushi Bar. Their latest venture skips the fresh oysters and lunch bowls, taking a more adult stance with its late-night tachinomi (standing bar) concept. Its home, Waterloo Centre in Bras Basah, is an obscure complex known for its Zumba studios, hobbyist shops, and coffee shop (where they have some excellent chicken rice and nasi padang), so Sumo Bar Happy inevitably stands out.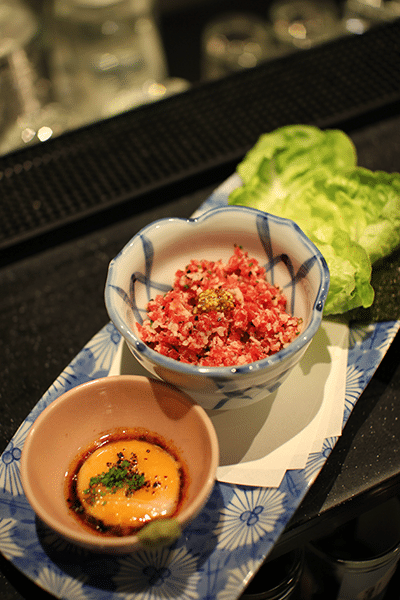 You'd have to get close to notice it. A backlit sign that wouldn't look out of place in an American Chinese takeout joint tells you that you've arrived. Bare white walls, stark orange lighting, and a wraparound counter make up the bulk of the space, as does a long line of cup sake clamouring for your embrace.
Now, about the much-raved-about noodles. There are two bowls to pay close attention to, and neither of them are like the traditional ramen you're familiar with. The Sumo Ramen ($23) is the ultimate beef ramen, what with its slow-roast oxtail, braised beef tendon, eight-hour slow-roasted red wine boneless short rib, and sautéed sliced US beef. The second, a 600g Bone-in Short Rib Ramen ($42), doesn't come cheap, but it is filling and large enough to feed one or two more people in your posse. Say goodbye to your diet, or you know, itadakimasu, and dig in to the rich broth. "A tad fatty" is my first thought, but what else did I expect? The umami kicks in, balanced and wholesome, and then the springiness of the thin straight noodles bites back. Ramen eggs are free-flow here, and fun fact: the most number of eggs eaten by one person here is seven.
You'll find some fragrant togarashi powder, individually roasted and blended, in a little container in front of you. Toss some in for a bit of zing, or eat it with a rice bowl. The Mini Loco Moco Don ($18) is a variant on Hawaii's ultimate comfort food, the traditional hamburger patty replaced with a Nagano pork luncheon meat and topped with fried quail egg, and for good measure, a creamy slab of foie gras and some sauce. It is very delicious, but it is relatively small, like a Filet-o-Fish Sandwich at McDonald's.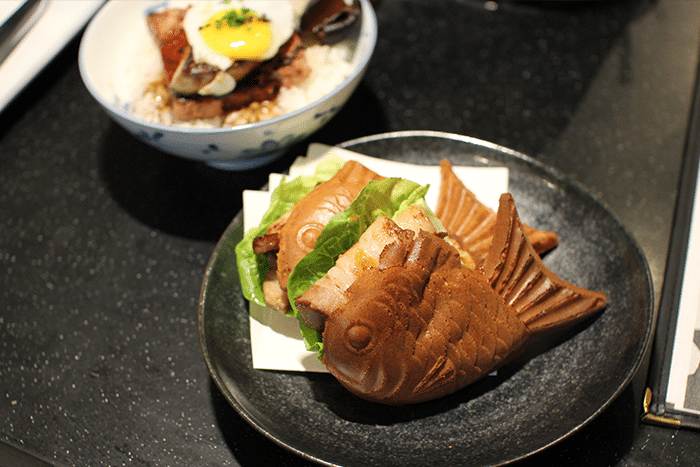 Sumo's side menu is ambitious enough. There's a modest hand-chopped US Prime Beef Tartare ($13) that turns out to be absolutely fabulous. You need to mix the meat with a truffle yolk mixture, then eat it with the accompanying romaine lettuce. Try the Beef Gyoza ($11) that comes in a deep purplish-red. The skin, which I assumed to be made with beetroot at first glance, gets its colour from capsicum. Crispy skin, beefy fillings – top it up with some sesame miso chilli for the full flavour.
Then arrives the intriguing Taiyaki Sliders, featuring some solid roasted soy and brown butter taiyaki cakes. It's not quite as soft and fluffy as the ones in Japan, but for this purpose, it is perfect. Choose from strips of thinly-sliced US primed beef ($15) and sautéed onions finished with spicy sesame tare, or a char siew variant ($14) stuffed with thick-cut Nagano pork and the same sweet tare sauce.
If you need to refresh your palate, Sumo Bar Happy has a Sashimi Platter ($17). You'll find carefully aged shima aji (skipjack), tai (snapper), akami (tuna), otoro (fatty tuna) from Japan, as well as highly-prized salmon from Scotland. Having been aged for several days, the flavours are more concentrated and firmer in texture. Eat this with the chef's white ponzu soy blend, which tastes mellower than commercial soy.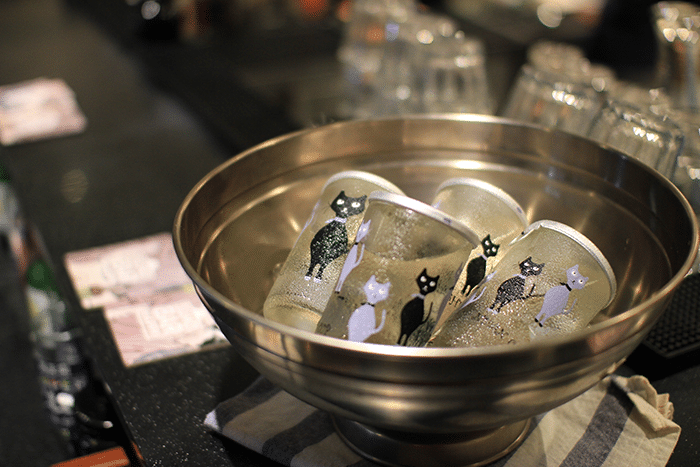 The thing about 180ml one-cup sakes is that they are fun to look at, often featuring attractive illustrations. Also, sake novices won't have to stick with an entire bottle that they might end up hating. Try the Nyan Cup Junmai Ginjo ($28), a smooth and crisp drink with notes of pear and musk melon, or the Honjozou ($19), an aromatic brew with notes of enoki mushrooms, brown sugar, and asparagus. Then again, you should go figure out what you like on your own.
At the end, you can exit satisfied and filled through the front door, or the big bay window that's not actually a door at all. After too many sake cups, you probably can't tell anyway.
Sumo Bar Happy is located at #01-24, Waterloo Centre, 261 Waterloo St, Singapore 180261. Open Mon-Sat 12pm – 12am, Sun 12pm – 10pm.