The Cheese Artisans: Fine European Cheeses on Greenwood Avenue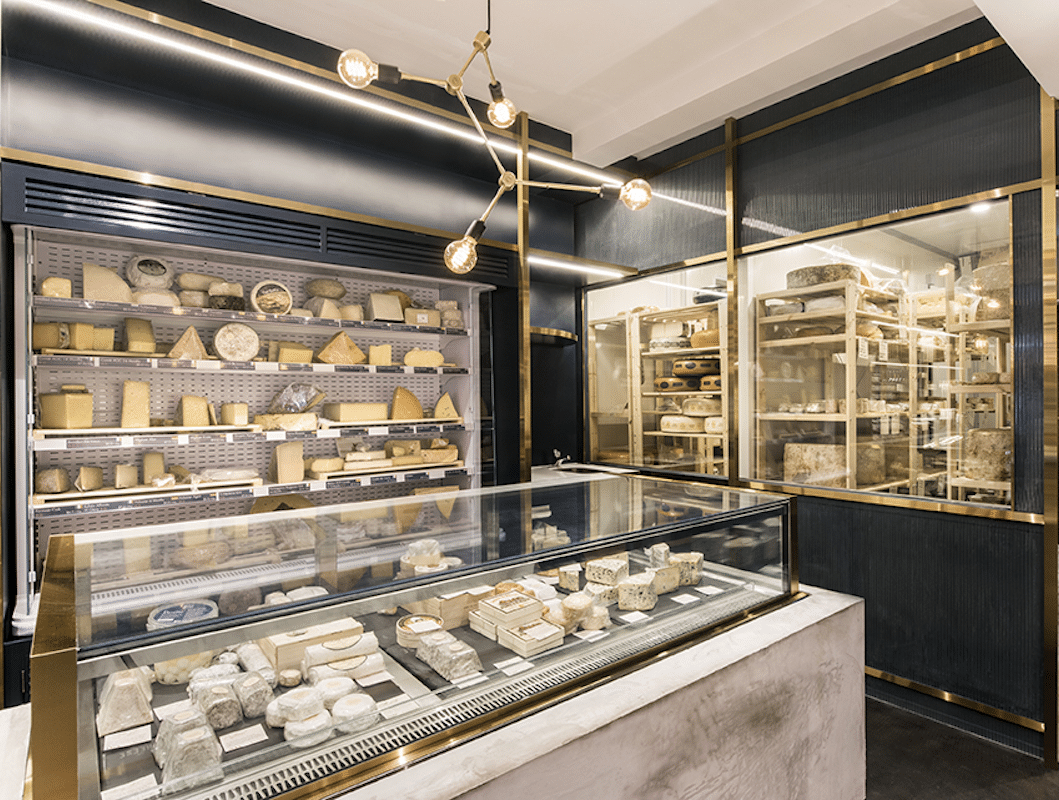 PUBLISHED June 28th, 2017 06:00 am
Somewhere in Bukit Timah, sitting quietly in a stretch of shophouses on Greenwood Avenue is a cheese store. There are more than a few places in Singapore doling out artisanal cheese, and The Cheese Artisans stands out with its deep green leather and gold accents on marble furnishings, exuding an understated charm that encircled the place.
As someone relatively new to the extensive variety of cheeses, it should have been a little overwhelming. Luckily, the team behind the retail store and bistro aims to raise awareness of artisanal European cheeses to fellow residents of Singapore. It makes sense, then, that the highlight of the dining space is the 16-seater long communal marble dining table, an ideal setting for the sharing luscious morsels of cheese.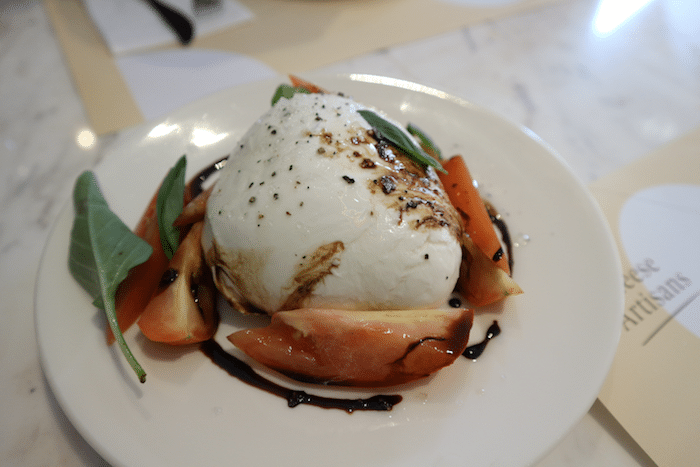 We started off with their Roma Tomato, Burrata Cheese Basil Salad ($13 for 125g, $16 for 250g), which (in my opinion) is a good way to start the dairy-infused feast. The savoury, zesty salad dressing helped to build up an appetite whilst complementing the creamy and toothsome mozzarella. No, you didn't read wrong. The advantage of a wide selection of cheeses available in-store means they're able to make changes like these if requested. Don't hesitate to make requests or speak to their helpful Fromager. Next up was their Customised Cheese Boards ($9 per 50g), perfect for those few adventurous souls who wish to assemble their own cheese boards.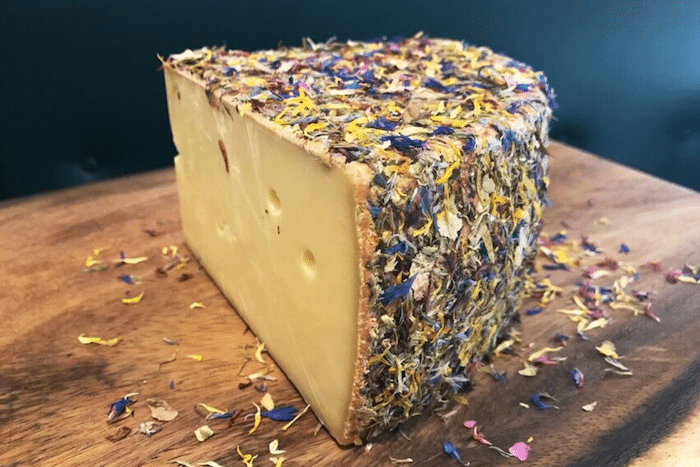 We left it to the pros, and here are three of our favourites. Hailing from Bavaria, Germany, Alex is aged for a minimum of 9 years, giving the alpine cheese time to develop a wonderfully sweet, yet savoury cheese with a velvety finish that lingers on the palate. Expect floral hints, derived from the rich pastures which were transferred from the milk during the curdling process. It doesn't hurt that the cheese is packed in beautiful dried edible alpine flowers and herbs native to the region.
Next, the Fior d'Arancio where blue cheese is immersed in sweet wine made with the Moscato grape, giving the cheese a sweet and mildly salty taste mitigated by the intense perfume of the wine. Also try the Tentation Chevre, a lovely soft, creamy rendition of goat's milk cheese produced in the Rhone-Alpes of France. It's a perfect starting point for beginners since it's mild in flavour and not at all pungent.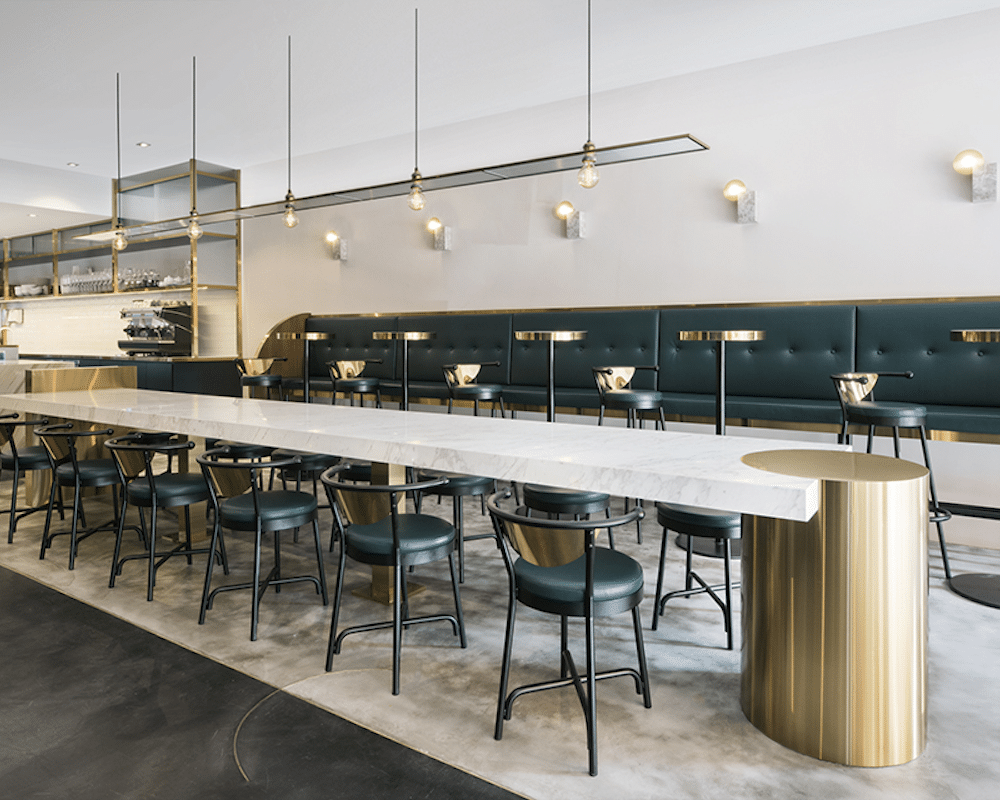 For more substantial bites, their Beef Ribeye ($28), served with mustard to complement the grilled juicy flavours of the meat, is simple and satisfactorily executed. Otherwise, the fresh and crunchy Garlic Prawn ($12) also makes a good break between cheeses. If you're looking for dishes that incorporate cheese instead, there's a well-balanced Smoked Salmon, Honey Brie Crostini ($10) that does a good job of balancing the sweet and savoury.
The best part about The Cheese Artisans? There's no service charge for customers who dine in. Bubbly lovers, they're also having a weekend one for one prosecco deal at $12 per glass!
The Cheese Artisans opens 9am – 10pm, Tues – Sun, and is located at 18 Greenwood Avenue, Hillcrest Park Singapore 289212. For more information, check out their website here.