All You Need To Know About Singapore Cocktail Festival 2017's Festival Village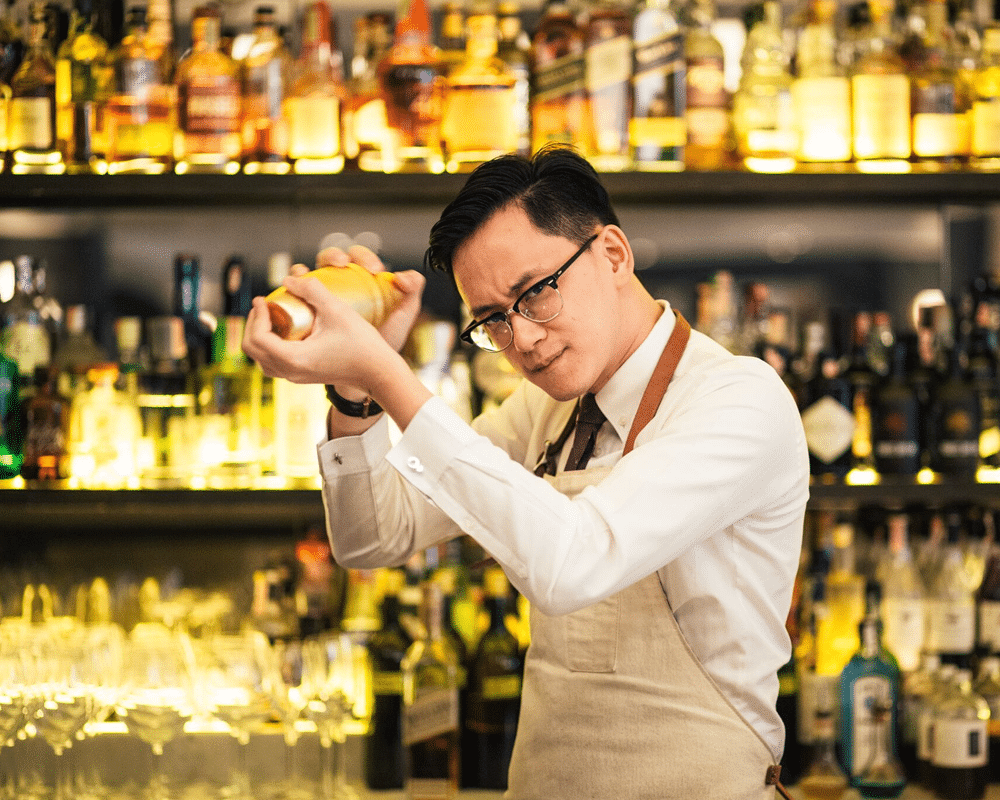 PUBLISHED March 8th, 2017 05:00 am | UPDATED May 18th, 2020 04:26 pm
Cheaper tipples, guest shifts by world-famous bartenders, and cocktail tours are just some of the reasons why our eyes sparkle in anticipation every March. After all, it's the month where the Singapore Cocktail Week usually takes place. This year, the esteemed celebration of all things cocktails gets a fete revamp to become the Singapore Cocktail Festival – and at the heart of it all, is the 5000 square metre Festival Village. 
Setting up shop at the old Beach Road Police Station for a whopping four days (16 to 19 March), look forward to some 50 unique cocktails – only $12 nett – spread across nine experiential cocktail rooms. And as if that's not enough of an incentive, admission is completely free. We give you the low-down on what to expect:
Vote for Singapore's Next Top Cocktail

What's a festival without some friendly competition? After more than a month and two round of shortlisting by industry experts, four bartenders have emerged from the fray to compete for the title of Singapore's Next Singapore Sling Top Cocktail – and the votes are all in your hands. Will it be the cup of liquid pineapple tart gold, Leo's Flip, by Nutmeg & Clove; the curry leaf- and chilli padi-laden Shiok Collins by Mitzo; the Old Fashioned take on good ol' kopitiam coffee by Crackerjack; or the ingeniously savoury and spicy Lion City Sour – inspired by chicken rice – by 28HKS? You decide!
Taste the best artisanal spirits on earth

Curious spirits (pun intended), be sure to visit the Artisanal Spirits Room and sample rare handcrafted and small-batch tipples from around the world. At $19 nett for four 15ml shots, that's a fantastic deal for unique spirits like the small-batch Son Tinh (made with fragrant rice, local fruits, traditional herbs, and spices) from Vietnam, Black Cow Vodka – made entirely from the milk of grass-grazing cows in England's West Dorset coast, Bali's tropical island white rum Nusa Cana, and the luxurious Brazilian spirit Maracatu Cachaça.
Meet the Bols Bartending Ambassadors

Bols Bartending is the brand to know, famous for extracting special flavours from the finest ingredients before adding them to concoctions all over the world. This is your chance to get up close and personal with smoking hot ambassadors Ivar de Lange and Malika Saidi, as well as sample two new Bols flavours as they're unveiled in the region for the very first time. So, if you've ever wondered how some of your favourite cocktails can be so addictive, here lies your answer.
Watch Asia's best bartenders battle it out
Of course, it's not all about Singapore. Watch the cocktail battle of your lifetime as nine bartending teams from around the region – including Hong Kong, Thailand, and the Philippines pull out all the stops to create a cocktail experience that best represents the spirit of their homeland. The team who sells the most drinks in the final knock-out round, and provides the most entertaining show will be crowned champion, so get ready to pull out the wallets to support your favourite cocktail.
Experience the Hendrick's Gin "Dreams" pop-up

Anyone familiar with Hendrick's Gin will know they throw darn good pop-up events, having already done so in tens of cities around the world, Singapore included. For the brand, it's all about designing quirky experiences to titillate and fascinate the audience, whether it's taxidermy rabbits with wings, or a woman on 25-foot stilts concealing a private tea party under her skirt. Whatever's going to happen next week, you can bet it'll be downright mindblowing.
A food street for when you get the munchies

If you're feeling famished after a whole round of drinks – and you probably will – check out the food street as some of the city's best restaurants and eateries dish out tasty bites at affordable prices. Tuck into delights like Ninja Cut's Hot Cheek bowls (boasting 24-hour braised Japanese curry beef cheek) among more gourmet fare by the likes of The Disgruntled Brasserie, Ninja Bowl, and IZY Dining and Bar. After which, head back for more negronis and G&Ts.
Live stage featuring leading local acts
Ready to set the dancefloor on fire? The Festival Village for feature a stage for live music, art, and dance performances throughout the four days, with DJ Brendon P of CÉ LA VI leading the music program with his disco-influenced grooves. If you're into all things 80s and can't help tapping along to Bananarama or Duran Duran, look no further than the glittery Disco Fitness Room, complete with shiny disco balls and colourful disco floor 'tiles'!
---
The Singapore Cocktail Festival 2017 – Festival Village is happening from 16 to 19 March 2017 at 99 Beach Rd, Singapore 189701. Open Thu-Fri 4pm – 10pm, Sat-Sun 12pm – 10pm.