Restaurant Review: Summerlong Serves Up Mediterranean Brunch at Robertson Quay, Singapore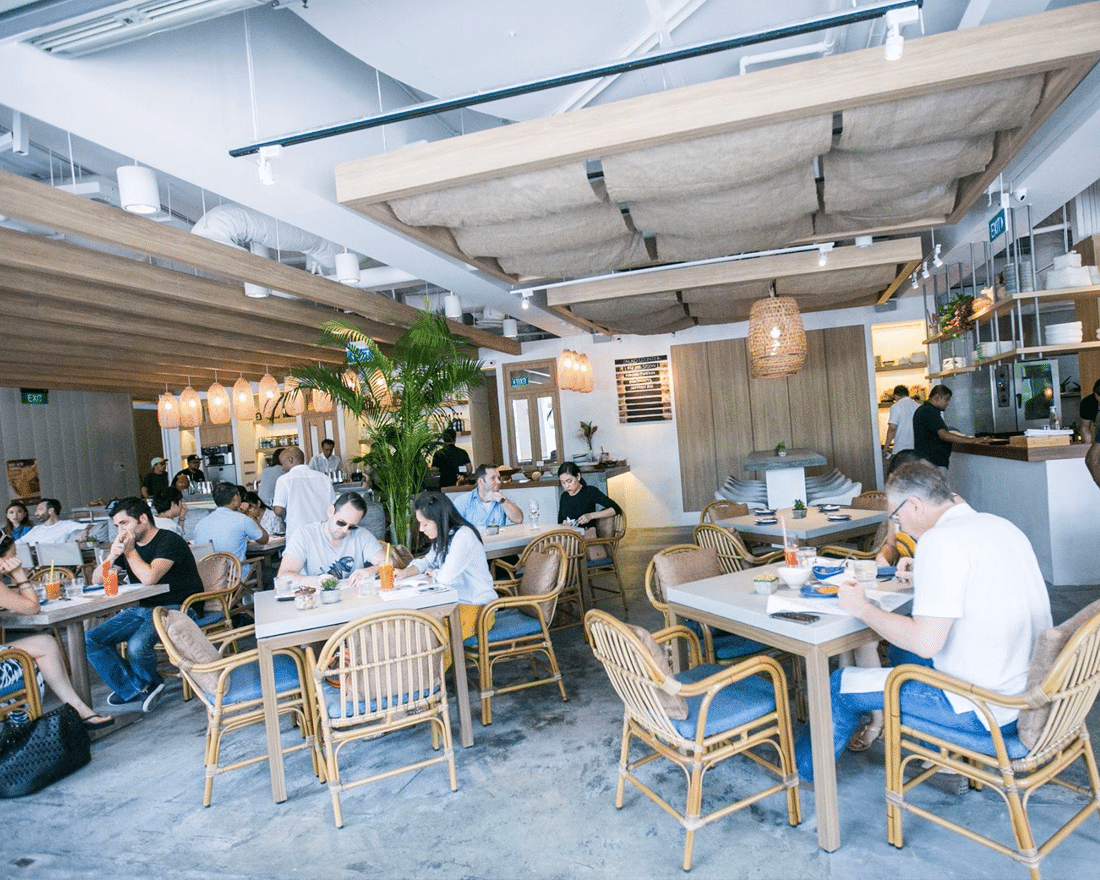 PUBLISHED August 12th, 2017 06:30 am
Few things are better than brunch during the weekend, let alone one that also offers scenic waterfront views and attractive beachside vibes. Summerlong, along the Robertson Quay stretch in Singapore, is a new open-air Mediterranean restaurant and bar launched by the folks behind Neon Pigeon and Fat Prince – and if those concepts are anything to go by, this venture is set to be just as successful in the long run.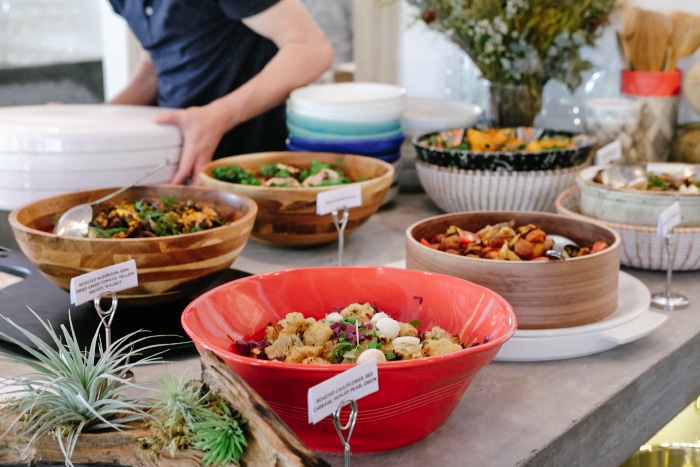 Summerlong is about lazy days and vibrant boozy nights, two things we folks at City Nomads embrace with deep-seated passion. Everything you'd expect at a beachside joint is can be found here, from the chill attitude and thumping loud music to beautiful white-washed walls, courtesy of EDG Interiors. While the sun is out, indulge in the fresh bright flavours conceptualised by Chef Justin Hammond in his open kitchen – a cosy island at the corner that blends into the background, but when noticed, makes for quite the sight.
Brunch, when I visited, sees a tantalising range of relatively healthy food options revolving around Aegean and Middle Eastern flavours. They are served on Mediterranean-style crockery, deep porcelain plates and bowls in various shades of teal and white that are a pleasure to look at. If you want to understand the type of fare that is dished out here, help yourself to the hearty sides ($15 or $19 for two and three items respectively) that are available at the buffet counter on weekends.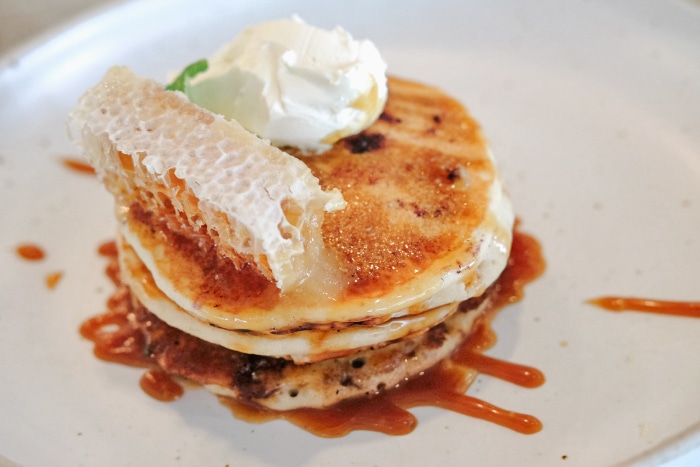 The Grilled Zucchini Salad is marvellous, as is the calculated mixture of Yellow Squash Salad with roasted mushrooms, walnut, and semi-dried green tomatoes. These are excellent vegetables – fresh, crunchy, and charred to a lovely earthy finish. There is also a fragrant Greek-style Rice Pilaf with bits of sharp feta, and some intriguing Kale Tarts that are tastier than they sound. These rotate weekly to keep things fresh for returning customers.
The a la carte brunch menu is less Mediterranean and more mainstream café in style. At least, that can be said of the three dishes we tried. The Smoked Salmon ($20) on rye bread with sous vide eggs, capers, and pickled shallots is pretty much a variation on the ubiquitous Eggs Benedict. The salmon is good, if not a tad briny, with multiple sprigs of dill, and the eggs are poached perfectly for a runny consistency – though I suppose you can't go wrong with a sous vide machine.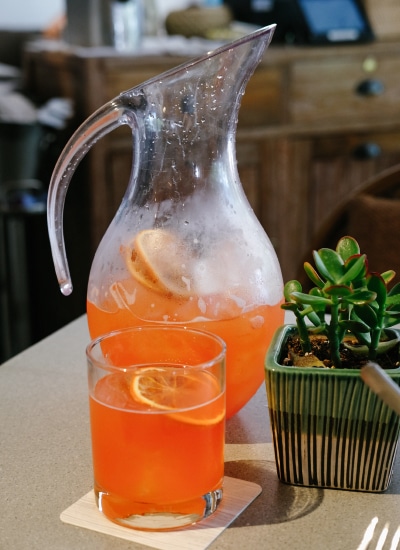 The creamy smooth Almond Yoghurt & Granola ($15) is enjoyable enough. Crunchy buckwheat granola with nuts and poached pear for a bit of tanginess, which play well against the semi-sweet yoghurt, made with quality almonds, of course. We had some moist and fluffy Blueberry Pancakes ($18) to finish, well-loaded with delicious blueberries. It is something I don't usually enjoy, but served with the spectacular lemon butterscotch syrup, heap of mascarpone, and a crown of honeycomb, it is wonderful.
You'll want to order an ice cold pitcher of Summerlong Spritz ($50), Group Beverage Manager Symphony Loo's take of the classic Aperol spritz, to go with all that food. But if you're more of a sangria person, you'll find that and a wide repertoire of delicious cocktails, ciders, and wines as well. For hot afternoons like ours, don't step out without visiting the ice cream counter and loading up on the fabulous chocolate and yoghurt Soft Serve ($4), even if you're not one for dessert. I don't think I have ever praised ice cream like this before.
Summerlong is located at 60 Robertson Quay #01-04, Singapore 238252, p. +65 6235 1225. Open Tue-Fri 5pm – 12am. Sat 11am – 3pm, 6pm – 12am.